If you're anything like me, one of the best parts about starting a new year (besides the excuse of drinking excess Champagne and wearing sparkles on NYE) is reflecting on the trends that have come and gone over the past year. 2017 brought us a bunch of weird things, like feather eyebrows and blending foundation with a Louboutin, but it also gave rise to athletic trousers, kitten heels, and sneakers (aka the answer to our prayers for trends that are just as stylish as they are comfortable).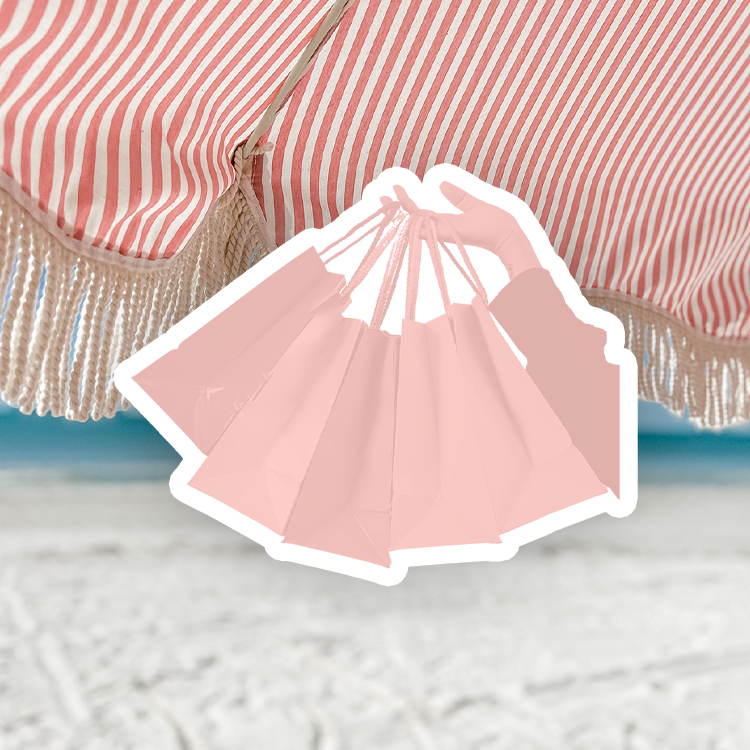 Looking ahead on what will be big in 2018, there are ways to wear even the trendiest of trends so that you don't look back in ten years and think, what the heck was I thinking (looking at you, feather eyebrows). Here's what we predict will be the top trends of 2018, and how you can wear them now, so that they'll never go out of style. 
Micro Purses
Source: Song of Style
You might have seen tiny purses on your favorite celebrities in 2017 (if you looked hard enough), but 2018 is the year they'll become accessible and popular amongst even the non-celebs. To wear it now (without looking like you're carrying a purse made for dolls) opt for a micro purse (or more like a super chic home for your iPhone and credit card) in neutral colors or luxe fabrics, like velvet or faux snakeskin, and a cross body chain. Pair it with your best weekend look.
Berets
Source: Fashion Bananas
All the best fashion trends start with the french, non? This Parisian classic has been spotted in the Instagrams and outfit posts of fashion bloggers all over the world. To make the look more Style Influencer than Mime Costume, think about the hat as a replacement for your winter beanie, and pull it down around your ears. Wear with a simple winter or fall outfit for a trendy look that will also keep you warm.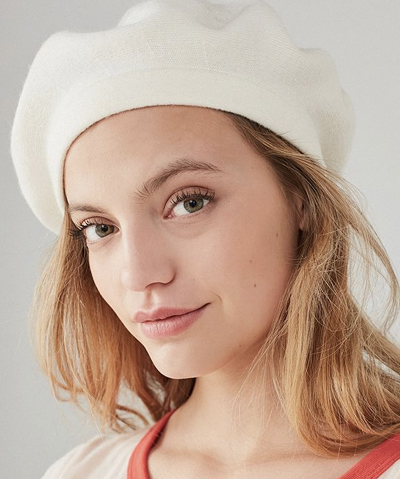 Scrunchies
Source: Twist Me Pretty
You know how all the cool girls, whether it was Gigi Hadid or your trendy best friend, have been wearing baseball caps for all their weekend looks? You can thank the athleisure trend for that one. But the 2018 version is, yes, the scrunchie; a throwback to a simpler time filled with butterfly chokers and 17-year-old Brittany Spears. This retro hair accessory is the new ironic piece that all the cool girls will be wearing to satisfy their athleisure cravings. Make it sophisticated, and so 2018, by tossing up hair in a top knot, using a scrunchie in a pretty color and texture like white or pink velvet, and pairing with classic (and grown-up) details like a red lip or collared shirt.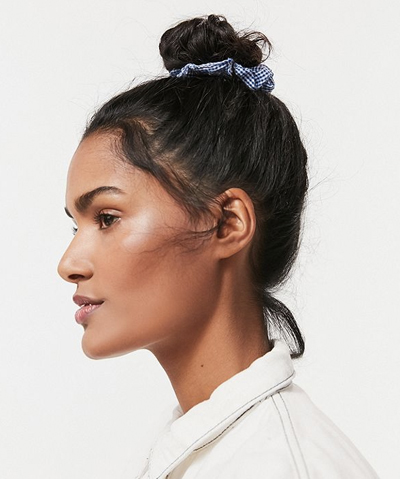 Sequins
Source: The Chic Burrow
If you saw pictures from the iconic Versace Spring 2018 show (with the most epic supermodel reunion in fashion history), you'd understand the 2018 revival of sequins. To look more sophisticated and less 20-year-old Party Girl on New Year's Eve, wear sequins on unexpected classic pieces like trousers or a blazer. Stick with black or silver, to avoid going overkill in gold (no matter how great it looked on Cindy Crawford and Naomi Campbell).
Plastic
Source: Happiness Is
One of the newest, and most surprising, trends of 2018 is a look that's just as practical and waterproof as it is stylish. Fashion shows for spring (like Chanel's Spring Collection) were laden with plastic rain jackets, accessories, and even blouses. If you're reluctant to try out the trend, or worry about looking like you're wearing a couch cover for clothing, start with subtle accessories like a purse or booties (see above), made of clear PVC or with plastic accents like this.
Power Suits
Source: Song of Style
2017 may have been the start of Pantsuit Nation after Hillary Clinton presidential run (well known for her variety of colored pantsuits), but in 2018, this statement outfit is not going anywhere. After all, what's more appropriate for the #yearofwomen than reclaiming a traditionally masculine outfit and fitting it to your own style? Wear in whichever color you want (but make it monochromatic), and dress it up with a blouse and heels, or dress it down with white sneakers and a tee. Power suits, like powerful women, are not going anywhere.
Which of these trends would you try?