The cat eye flick, otherwise known as Lauren Conrad's signature look, is a flirty little makeup trick every girl should have in her beauty repertoire. We'll admit, it's not the easiest look to master but with the right tools and some simple steps, soon you'll be applying a cat eye flick like a pro. Because the tools used can make or break this look, be sure to use some you know and love or ones that come highly recommended. We love the L'Oréal Infallible The Super Slim Liquid Eyeliner because the brush is sturdy and thin—just what you need to create the perfect line. You'll also need an eye-popping mascara so try our favorite, the bareMinerals Lash Domination Volumizing Mascara. Now you're ready to master this playful beauty trend!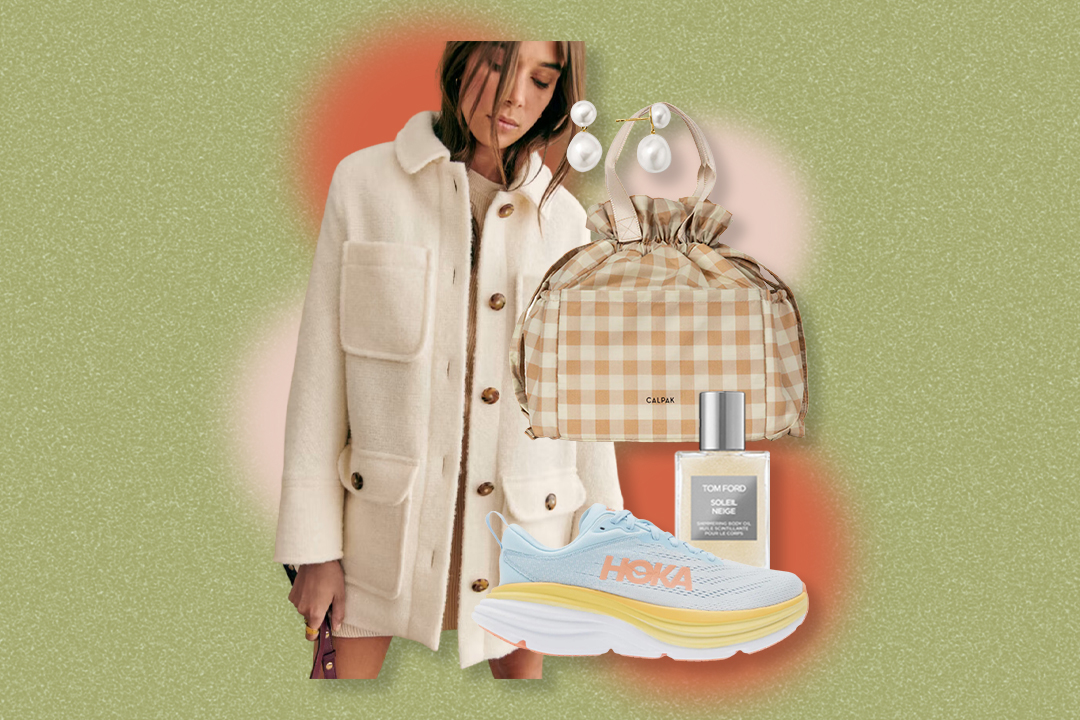 Step 1: Draw a line at an angle
First, lower your eyelid so you have a smooth service to draw on. Then draw a line from the outer corner of your eye up at an angle. If it feels easier, start above your eye and draw the line downward instead. Make the line longer and at a sharper angle than you'd think—this is because the line always looks smaller once you open your eye.
Step 2: Create a triangle
Create a triangle shape by connecting the top of your flick down to your lash line (somewhat in line with the outer edge of your iris).
Step 3: Fill in the triangle
Use liquid liner to fill in the triangle. Make sure you layer enough product so the color is smooth and saturated.
Step 4: Connect the triangle to your lash line
Smooth out the area where the triangle meets your lash line. Basically, you're applying eyeliner as you normally would but from the triangle to the inner corner of your eye. Just be sure you apply it thicker where the triangle meets your lash line and thinner as you get closer to the inner corner of your eye.
Step 5: Touch up any mistakes
Chances are, you didn't get it perfect the first time. (Nobody does!) So dip a Q-tip in makeup remover (or even Vaseline) and use it to erase any smudges or areas you want to sharpen.
Step 6: Apply mascara
Wait about a minute for the eyeliner to dry then finish with a couple coats of your favorite mascara.
The tricky part can be making sure both eyes look even. Practice a few times to find the angle you like best. It also helps to do step one on both eyes before continuing to the rest of the steps and then you can really see if they look symmetrical. Once you've mastered the look, wear it on a date, on a night out with friends, or even make it your signature look for day-to-day!