Meet Alicia Yoon: a Harvard MBA graduate, beauty expert and the founder and CEO of Peach & Lily, the premier e-commerce site for Korean beauty. Alicia's passion for skincare prompted to her to attend one of Seoul's top cosmetic schools on a full scholarship, and she completed her aesthetician training shortly thereafter. Following the completion of her master's degree, she joined the Boston Consulting Group, where she gained valuable experience working with the agency's top beauty clients.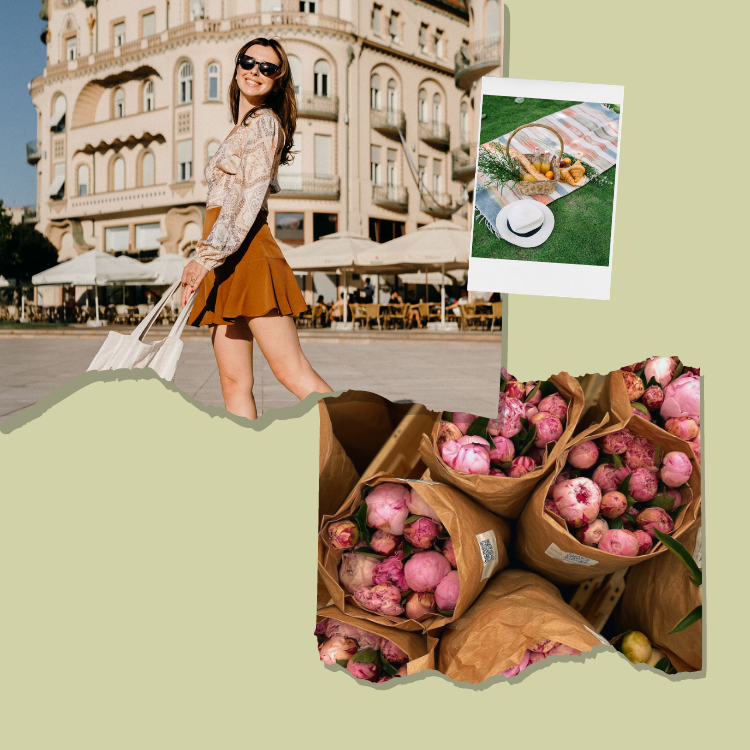 read this if you're in your saving era this summer
Marie Claire recently named Korea the new skincare superpower, ahead of global skincare innovation by 12 years, and Alicia credits Asian beauty products for taking her skin from problematic to near perfect. Here, she shares her top product picks that will give your complexion a healthy, fresh and flawless look, just in time for summer.
Makeup meets skincare in this chic, portable, dual-ended lip treatment. One side features a richly nourishing lip treatment oil fortified with natural YooChae honey (sourced from Jeju Island), which conditions and protects chapped lips. The thick lip oil provides a smooth base for a perfect application of color. The other side is a sheer, universally flattering, coral lipstick that feels creamy, and almost gel-like upon application. The sheer tint is buildable for a more saturated look (sans caking!). This product reflects three of Korea's biggest current trends: honey as a skincare ingredient, multi-functionality, and fusion of skincare and makeup.
This is Korea's take on highlighting. The cream has a subtle shimmer that leaves a dewy sheen (as opposed to sparkly streaks) that wakes the entire face up and gives the skin a lit-from-within glow. It also has brightening and anti-aging skincare-grade ingredients (i.e. adenosine, glycerin to name a few). It can be applied under or over foundation, blended in with a foundation or BB cream for extra glow, or on bare skin for a natural, dewy look. This multifunctional, skincare-meets-makeup product reflects not only the growing strobing trend, but also the Korean dewy makeup trend.
First in Korea, and now here stateside, we're starting to see a trend where people are turning to their doctors for more effective skincare advice and products. Rose by Dr. Dream is such a line, produced specially to meet this growing demand. This product is a hypoallergenic powder cleanser with no artificial colors, preservatives, or sulfates. Cornstarch and enzymes from papain gently cleanse the skin to slough away dead skin cells. Rose stem cell and trehalose leave skin feeling moist and cleared of dirt and debris. And the powder form makes it travel-friendly.
Koreans are discerning when it comes to skincare. Increasingly we're seeing importance placed not only on which ingredients are included in a formulation, but also the quality of those ingredients. Jeju Island is famed for their pristine, natural ingredients. The Lotus is a signature local Jeju Island brand.
In warmer weather, skin becomes more vulnerable to sun damage and becomes more sensitive. This product helps calm and soothe skin that is irritated from too much sun, heat, or other environmental elements—all thanks to a unique formula of aloe, lotus leaf extract, and botanicals.
Kicho is a brand that takes natural, toxin-free ingredients to a new level of high-performance. This moisturizer is both luxurious, but not unaffordable (one of the pros of a cutthroat beauty market in Korea). It's formulated with lanolin, a true hero ingredient that locks hydration into even the driest of skin types. It is the only animal oil that can be obtained in a 100% cruelty-free manner, as it is derived from wool. (Pregnant women are even known to use this gentle, yet effective ingredient on the nipple area to relieve dry or cracked skin that can result from nursing.) In addition to lanolin, this moisturizer contains a special 8-berry complex, chock-full of Vitamin C and antioxidants, which also work to brighten the skin.
Anti-pollution products are the next big trend coming out of Korea. This serum contains 20% chokeberry extract, rich in vitamins and antioxidants, in addition to all sorts of unique extracts (blackberries, blueberries, cranberries, broccoli, and even Brussels sprouts). This serum is meant to build up skin's natural defenses against harmful environmental factors that damage and prematurely age skin. Additionally, SPF is a must, but loading up on antioxidants is the best-kept secret to battling the effects of prolonged sun exposure.
With Korean skincare, it's not uncommon to see a multifaceted approach to a single skincare concern. This lip kit transforms chapped lips with 3 steps:
Step 1: a gentle pad that lightly exfoliates dead skin while botanical extracts nourish thin delicate skin
Step 2: a hydrogel mask that effectively delivers a soothing and ultra-hydrating serum right into your lips. This serum features hero ingredients like hyaluronic acid, hydrolyzed collagen, plus shea butter and jojoba seed oil to ensure smooth skin.
Step 3: a luxe lip oil that includes the healing powers of honey and royal jelly to maintain a perfect set of lush lips
Our lips don't have the same protection that the rest of our skin enjoys. They don't have sweat glands or produce oil, but they're exposed to the same environmental stressors as the rest of our face. As we age, lips start to lose collagen and literally shrivel—so regular hydrating treatments are necessary help keep lips healthy and full.