If you're anything like us, your Instagram and Snapchat feeds are clogged with model-esque bloggers and vloggers and makeup artists who, aside from waking up continuously flawless, sometimes clue us all in on their swear-by miracle products that keep them camera ready at all times. This leads to a lot lof La Mer dreams on a Cetaphil budget, but that isn't to say that there aren't really amazing products hidden on the shelves of your corner CVS, Walgreens, or Target. Drugstore skincare has come a long way in recent years, we've evolved way past the Stridex chapped days of our youth.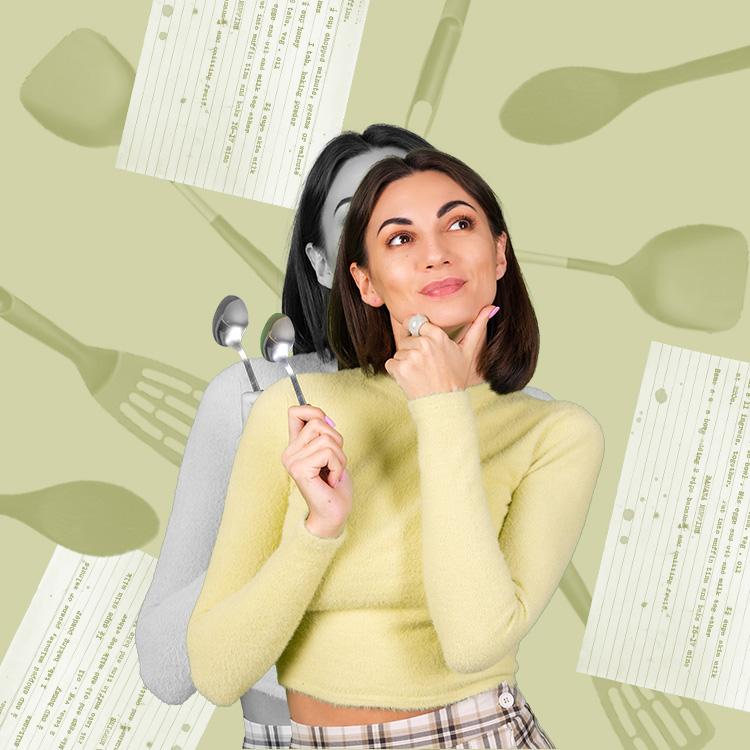 high in protein, good for gut health, and anti-inflammatory? yes, please!
With the market swelling with the influences of Korean Skincare and the move toward more organic and natural ingredients, budget skincare lines are definitely paying attention and removing harsh chemicals, dyes, and fragrance from their products. We're finally seeing the use of nonsynthetic acids, pure oils, and plant based essences on the same shelves where we used to just pick up toilet paper and our prescriptions. So while you're stockpiling a percentage of your next few paychecks to finally purchase your entire wishlist of Sunday Riley products from Sephora, here are a few outstanding corner store finds to keep your skin glowing from your forehead down to your toes.
Where to Buy: Garnier SkinActive Micellar Cleansing Water, Walmart ($6.96)
Why You'll Love It: It removes your makeup and draws out impurities without drying out the skin.
The Secret: Micellar waters have been making a huge fuss ever since the French brand Bioderma burst out onto the US scene a few years ago, you've likely read on various blogs the necessity of having Micellar water on hand to remove makeup at the end of the day. Garnier finally came along with a formula that closely mimics the "micelle technology" that made Bioderma so remarkable, at a sliver of the original $20 a bottle pricetag.
Where to Buy: Nuance Salma Hayek Oil-Free Sheer Liquid Veil SPF 50, CVS ($7.87)
Why You'll Love It: The perfect sunscreen that will blend seamlessly with your makeup.
The Secret: Just because Fall is peeking around the corner, wafting pumpkin spice scents our way, doesn't mean you can give up on sun protection. Having an affordable and quality sunscreen option that you can easily pick up the next time you're in town is essential for both your skin and bank account. Nuance's formula is lightweight, oil-free, and blends seamlessly with foundation while boasting non-comedogenic ingredients.
Where to Buy: Lumene Vitamin C Night Cream, CVS ($19.99)
Why You'll Love It: The most affordable night cream that will make a major impact.
The Secret: Drugstores have finally embraced the niche skincare brands, one of the best being Lumene. This Finnish skincare line uses top notch ingredients with very little synthetic filler material if any at all, a huge difference when compared to the major US brands we are familiar with. The Night Cream features Arctic Cloudberry Seed Oil, a distant cousin of the raspberry, that is loaded with rich omegas 6 and 3, Vitamin E, and Vitamin A. For noticeably rested skin, you can't beat a $20 product.
Where to Buy: SheaMoisture African Black Soap Body Bar, Walgreens ($4.99)
Why You'll Love It: Naturally fights acne in the shower.
The Secret: African black soap has long been regarded as one of the most effective all natural treatments for that horrid condition that no one should be subject to post middle school: body acne. Unfortunately most of us still struggle with it well into our twenties, but unlike in the 7th grade we actually have effective drugstore options to help manage the breakouts. African black soap is naturally astringent and sucks out oil, sweat, and sebum from our body skin, just be sure to follow up with a rich moisturizer or body oil post shower.
Where to Buy: Burt's Bees Baby Bee Nourishing Baby Oil, Walgreens ($7.99)
Why You'll Love It: A year-round hydration for any skin type.
The Secret: If embracing the use of oils as body or face moisturizer is still a little too daunting, it's likely because you tried the wrong oil first. Burt's Bees Baby Bee Nourishing Oil combines Apricot and Grape Seed Oil, two viscous and highly moisturizing skin loving oils that absorb quickly and leave skin visibly hydrated but not slick and greasy. Even though it's marketed as a baby product, the scent is fresh and light but you won't end up smelling like a Cabbage Patch Kid.
Where to Buy: Beauty 360 Brightening Radiance Tissue Facial Mask, CVS ($3.99)
Why You'll Love It: An antioxidant rich face mask that's perfect for dull skin.
The Secret: The CVS exclusive brand is the first in the game to embrace the Korean skincare phenomenon of sheet masks. At $4 a pop, you're getting a lot of bang for your buck out of these tissue masks and you don't have to pay twice as much in shipping and handling to get them here from Seoul. The Radiance mask uses Moringa Seeds and Raspberry Leaf Extract for their rich antioxidant properties. If you need to add a little oomph to dull skin on Monday morning, this is a quick and cheap fix.
Where to Buy: Hylamide Booster Series Glow Radiance Booster Serum, CVS ($29.99)
Why You'll Love It: It's like bottled sunshine that will give you a much needed glow this winter.
The Secret: Whoever made the decision to carry Hyladmide products in CVS and Target deserves a serious high five. Hylamide's Radiance Booster combines Melanin Hexapeptides and Raspberry Keto-Sugar to encourage cell turnover and boost skin's natural deeper undertones to mimic the effect of tanning without any sun exposure or damage. $30 isn't a lot to ask for a little bottled sunshine, you'll be glad you have it when the first freeze of the season is underway.
Where to Buy: Nip + Fab Glycolic Fix Pads, CVS ($12.99)
Why You'll Love It: They cleanse your skin without stripping the moisture. Perfect for your gym bag!
The Secret: Another essential purchase the next time you're at Target or CVS are the Nip + Fab Glycolic Fix Pads. These drugstore exfoliating pads contain absolutely no comedogenic ingredients (!!!) and effectively cleanse and tone oily or sweaty skin, the perfect addition to your gym bag for a post workout swipe over your face, back, and shoulders. Nip + Fab balances the glycolic acid with hyaluronic acid in the pads to avoid stripping the skin of too much moisture.