Digital calendars and organization apps are great, but sometimes there is nothing better than jotting down handwritten notes, appointments, and ideas to keep life moving smoothly. Even in the online era, many entrepreneurs, students, and moms swear by paper planners, with some designers boasting a fan base approaching a cult following.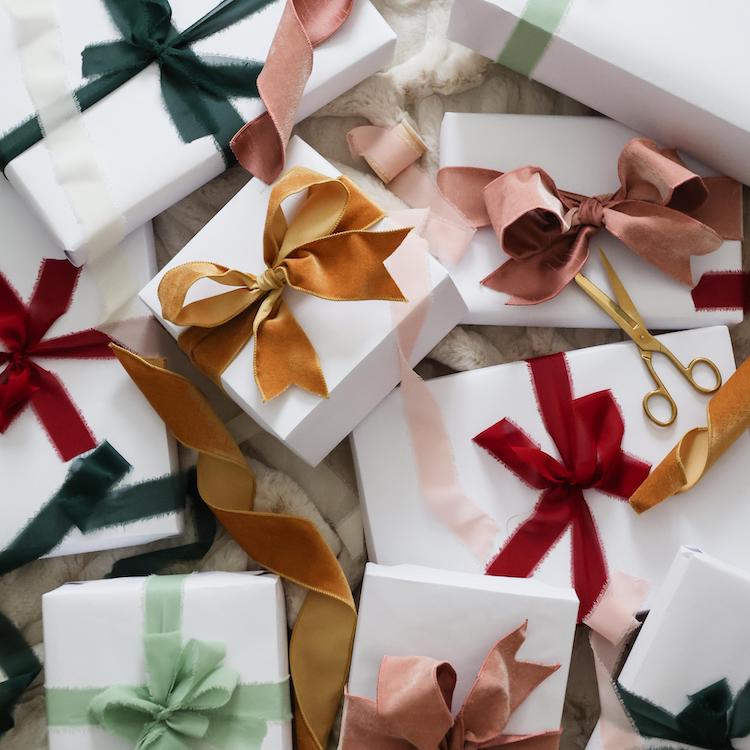 the perfect gifts for everyone—and we mean everyone—on your list
So whether you love using washi tape and stickers to jazz up your planner or you prefer a more minimalistic agenda, we bet at least one of the following eight planners will meet your organization and creative needs.
1. Day Designer
June 2016 – May 2017, $59
Source: Day Designer
Pros: The mid-year flagship edition of the Day Designer offers ample space to write, featuring full-page daily layouts with an hourly time schedule next to a daily to-do list (except for weekends, which share a page).
Cons: The downside to all this space to write is that the planner can be quite bulky, especially if you plan to tote it around to several different locations throughout the day. If you love the Day Designer but prefer a weekly layout or want something a little smaller, check out the Day Designer for Blue Sky mid-year planner (available online or at Target).
2. Erin Condren
July 2016 – December 2017, $55
Source: Erin Condren Design
Pros: The Life Planner is fun, colorful, and very customizable, from the cover to the interior color scheme to your choice of weekly layout (horizontal, vertical or hourly). This is a very popular planner that offers multiple pages for goal setting, note taking, and yearly planning.
Cons: The weekly layout has relatively small text boxes compared to other planners. Although it probably has enough room for most, those who write extensive notes might want to consider another option with more space.
3. Moleskine
July 2016 – December 2017, $17.95 – $24.95
Source: Maggie
Pros: Minimalists might prefer a mid-year Moleskine planner: A no-frills, no-fuss agenda available in hard or soft covers with some limited edition covers. For the classic edition, you can opt for a standard horizontal weekly layout or you can keep the weekly layout on just one page, leaving the opposite page free for notes.
Cons: You may find this planner is not quite as charming as other options in this list. And it doesn't have tabs for quick navigation to the monthly layouts (though it does include a ribbon to mark your place).
4. Ban.do
August 2016 – December 2017, $20 – $32
Source: Morgan Anderson Wedding Photog
Pros: These cute agendas include sassy stickers, colorful monthly tabs, and quirky quotes sprinkled throughout. The monthly layouts also feature fun holidays (like "National Piña Colada Day" on July 10, 2017) and the planners are available in three sizes.
Cons: The weekly layouts aren't lined, which might be an annoyance for those of you who really like to write in a straight line.
5. The Simplified Planner
August 2016 – July 2017, $58
Source: Emily Ley
Pros: The mid-year Simplified Planners are available with either daily or weekly layouts. The overall layout is very similar to the Day Designer Flagship, but this planner also offers fun pops of color.
Cons: The corresponding mobile app is currently under construction, but an updated version is expected in early September.
6. Inkwell Press
July 2016 – June 2017, $54
Source: Tonya Dalton
Pros: The liveWELL Planner has a heavy focus on goal setting, with both yearly goal setting worksheets and monthly "Mission Boards" to keep you on track and help you create new goals. There are two options for your weekly layout (a "classic" vertical layout or a "flex" horizontal layout) and both graph and lined notes pages are offered.
Cons: This planner doesn't offer quite as many customized options as some of the other planners on this list, with only two cover choices for the 2016-2017 edition.
7. Passion Planner
August 2016 – August 2017, $24.99 or $29.99
Source: Chelsea Brown Designs
Pros: The Passion Planner is intentional about encouraging work-life balance. It features side-by-side personal and work to-do lists on both the monthly and weekly spreads to help you prioritize, as well as monthly reflection questions about personal progress, gratitude, and steps for improvement.
Cons: This planner does not offer customized options and a gray-scale color scheme, which may be unattractive to some. It also lacks monthly tabs, but it does include a ribbon to mark the current week.
8. Paper Source
August 2016 – December 2017/January 2018, $9.95 – $38.95
Source: Letter Bee Paperie
Pros: Paper Source offers a fun, colorful selection of 2016-2017 planners in a variety of sizes and designs. In addition to its custom creations, Paper Source also sells mid-year Kate Spade, Ban.do, and Moleskine planners.
Cons: Most options offer weekly and monthly views, but be sure to read the individual descriptions to see which planner is best for your needs. (Some of the more inexpensive planners only offer monthly views.)
Do you use a paper planner? Share what you love about it in the comments!