Once we get past dinnerware, silverware, glassware (all the wares, if you will) there are other kitchen essentials that shouldn't be overlooked. What appliances do you need? What would make meal prep easier? Here are eight essentials for a beautifully functioning kitchen.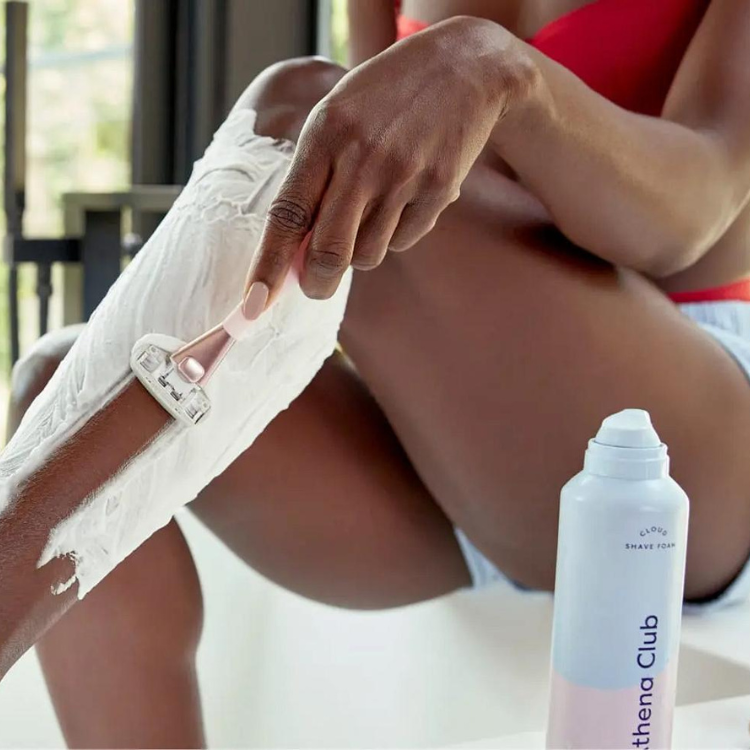 "This razor gave me the silkiest, smoothest shave I've ever had! I never get any cuts or scrapes, even on those hard-to-shave places."
Large Cutting Board
Source: Erin McGinn for Style Me Pretty
Large cutting boards make food prep less of a pain. If you can do most of your prep on this one surface, clean up is a breeze. Some companies have upped their game and added a strainer component, which (again) means one less thing to clean. Whether you opt for a classic butcher block board or just a simple one to get the job done, having a large cutting board on hand is not a decision you will regret.
Blender
Source: Minimalist Baker
Everyone has their preference on blenders, but the main thing is that it comes with a sharp blade. From basic blenders to the Ninja or Vitamix, you can't live without one. Make smoothies on hot summer days and hot soup on snow days.
Mixer
Source: Monika Hibbs
We're pretty sure a KitchenAid mixer is at the top of every girl's wedding registry, as far as the kitchen is concerned. If you're the type to roll up your sleeves in the kitchen, a quality mixer will make life easier for you. KitchenAid even makes attachments for what feels like everything. A handheld mixer is another great, more affordable option.
Quality Cookware
Source: Beth Kirby
Remember when you went off to college and dropped $100 on a set of nonstick pans? And how they were ruined before you even graduated? Us too. Cookware gets a lot of use so it's worth spending good money for it.
Sharp Knives
Source: Adriaan Louw
Once you've used sharp knives you can't go back. Ladies who love to cook, you know exactly what we're talking about! Kitchen tools that work really well are your friends.
Linens
Source: West Elm
Every girl should have a set of reliable kitchen towels. With all the messes that happen in the kitchen, can you really ever have enough? It's a small stylish but functional element that can make a big difference in your home.
Coffee Fix
Source: Karen Mordechai
But first, coffee—right? However you take your coffee, make sure you can do it at home. The time you have in the morning can be an important deciding factor. For quick mornings when you don't have a lot of time, a Keurig or coffee maker is your BFF (especially if it's programmable). But for slower mornings when you have a little more time, maybe you want to make espresso over the stove with your percolator or make French press or pour over coffee. Whatever it is, sit down and enjoy it!
Clear Storage Containers
Source: Crate & Barrel
Clear storage containers are a must for any kitchen. It's the easiest way to see what you have with a quick glance in both your pantry and fridge. These airtight OXO storage containers are wonderful, especially if you need to stack items in your pantry. Right now, we're a big fan of Mason jars because they're so versatile. You can use them as drinking glasses, to-go tumblers, storage for leftovers, or for dry storage in your pantry.
What's your favorite kitchen item you can't live without?