Finding (and refining) personal style can be a struggle, and we're the first to admit it. We've all been there at least once, if not multiple times, as we gaze into our closet full of clothes and need something for the post-graduation to professional transition (so, crop tops don't work for the office?), landing the big promotion we've worked so hard for, or dressing after having a baby (suddenly all those dry clean only silk blouses aren't so practical). Regardless of what life throws at us, it's important to be able to adapt while still maintaining a style that is all our own.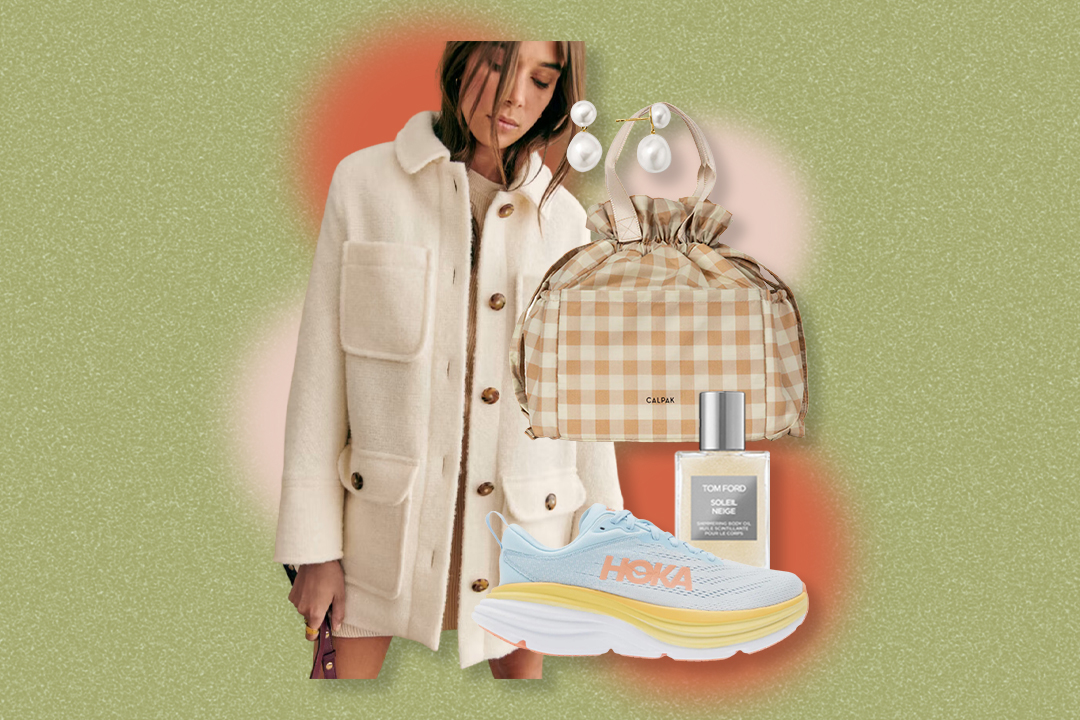 And why exactly is this important? The impact of personal style goes far beyond making a good first impression; great style is also about approaching each day with confidence, and the ability to feel legitimately beautiful in what we are wearing. Believe it or not, the right wardrobe can make a difference in that department.
In terms of your wardrobe, we want you to really know what you like, understand what looks good on you, and know how to shop. So when you find the right piece to add to your closet you exclaim, "This is so me!" every single time.
1. Seek inspiration
Jot down the names of your favorite style icons and do a bit of research via Pinterest, Google, or Instagram to gather inspiration from their looks. Maybe you gravitate toward Jennifer Aniston's minimal and clean look, but with a dose of Hailey Biber's trendsetting pieces. Pulling different types of inspiration from several sources is a great way to figure out what you like and dislike.
Don't know where to start? Make a Pinterest board or Instagram folder titled "Personal Style Inspiration." Create a list of your five favorite celebs or bloggers, do a quick search on each of them, and pin the images and outfits that most resonate with you. Finished? Now, write down all the elements they have in common. Chances are, the characteristics you write down most frequently are the ones you most relate to, and the vibe that makes you the most comfortable.
2. Clean up and clean out
Take a good, long look at your closet and the pieces you already own. Toss what you haven't worn in the last year so you can start fresh. Then you can begin to rebuild and refine your wardrobe with a style that truly reflects where you are in your life and career. And if you waver between the keep pile and donate? Err on the side of placing it in the donate pile. The more you trust your gut, the faster the process will go.
3. Shop smarter (not more)
We don't all have the income to dive head-first into every single seasonal trend we're interested in (nor should we even if we could afford it). Instead, learn to experiment with trends the smart way.
Next time you go shopping, revisit your aforementioned inspiration board first. Likely there are certain items themes, and specific items you'll need to re-create the looks you admire. Make a list of the items you don't already have, and take it with you (or just keep it next to your computer while shopping online). Stick to your list so you won't be tempted to stray and pick up another impulse buy. If you only purchase to fill the holes in your wardrobe, you'll build a great selection of clothes much faster.
4. Take your lifestyle into consideration
The perfect wardrobe should not only represent your vision and creativity, but also be tailored to your lifestyle. Consider the persona you want to present to the world. You want your style to reflect your personality, but it also has to make sense in your field of work, your overall lifestyle, the city you live in, and be aligned with your long-term goals.
Do you want a better job? Are you trying to make it in a particular industry? Think about adding a few sharp and appropriate professional pieces for interviews in that line of work. Or if you want to work in fashion, add more on-trend pieces (but don't spend too much, as they'll go out of style quickly!). If your work environment is casual, you may want to purchase more knits and jeans.
Write down all the different situations you're in during a given week—be it work, parties, dinners with friends or significant others, lounging, special occasions, the gym, and so on. Now, revisit this list whenever it's time to clean out your closet, or shop for new clothes. If an item doesn't check multiple boxes, it's probably not worth your money. The key is to find pieces that can mix, match, and crossover from one category to another.
6. Ask for help
When you're serious about your skin, you see a dermatologist. When you want the perfect photos on your wedding day, you enlist the help of a professional photographer. The same goes for style! Don't be afraid to enlist the help of a professional. Remember, you don't need to pay for a personal stylist—visit a department store or your favorite boutique and ask for advice and opinions from the sales associates and stylists. They know what they're doing!
Pro Tip: you may need help customizing the fit of your clothes from a tailor. Why does Meghan Markle look so chic in just jeans and a blazer? Because they fit her impeccably. Seeking the help of a professional tailor ensures that each item you own shows off all your best assets!
7. Stock up on accessories
Accessories are, without a doubt, the easiest way to pull any look together regardless of the vibe you want to achieve. You can update jeans and a white T-shirt with a bold necklace or pair layered, delicate jewelry with a dress for a more feminine feel. A cool ear cuff or stacked rings can give you an instant edge, and pearls can make you look polished and lady-like in an instant. Your entire look can change based on the accessories you pair it with; use it to your advantage.
8. Trust your instincts and be authentic
The single most important thing when developing your style is to be true to yourself. Don't focus on the size or the designer label (this will only hinder your creativity!). Continue to experiment with different patterns, textures, accessories, and shoes. It all boils down to feeling good in your own skin—your style should reflect and celebrate your life, your individuality, and personality. Own your style, be proud of it, and embrace fashion as a way to express who you are and who you want to be.