Is it just me or is your Instagram feed also overflowing with glamorous bloggers sipping champagne at exclusive dinner parties? Or, more recently, sunbathing in an exclusive bikini on a private beach in Mykonos or Bali?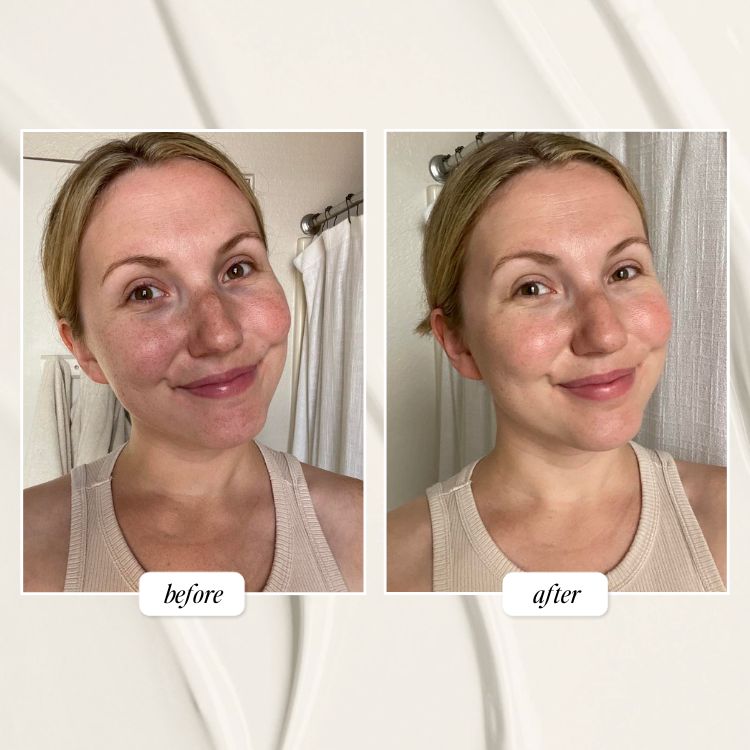 Every day, I scroll through hundreds of images of influencers at flashy dinner parties while candidly being photographed in the latest YSL or sitting front row at fashion week. Well, I don't know about you, but my black tie dinner parties and runway invites aren't quite so often, and I mainly live for the moment I come home and get to take my bra off. But that being said, I want to look fabulous at work. I want people to see me crossing the street and think, " Damn, that girl knows what she's doing." I want to make a good impression, and, dare I say it — I want to look like a fashion blogger! Here are eight tips for looking like a fashion blogger, even when you're not.
1. Layer up on the jewels
Source: Memorandum
Source: Janelle Marie Lloyd
I'm seeing necks draped in delicate gold layers and dramatic eye-catching earrings from here to France. Don't be afraid of a little sparkle!  Instead of your usual watch and studs, grab a couple more necklaces or go for an exaggerated earring to pump up a regular outfit.
2. Mix completely unexpected pieces
Source: @gabifresh
Source: Lisa Hahnbuck
The best bloggers bring innovative style ideas, so it's time to get creative in your own closet and mix unusual pieces. Try your athleisure wide leg track pant with a high heel. Or layer your lightweight boho dress over your jeans. Fashion is constantly reinventing itself and reminds us it's always been subjective, so create your own style by constantly rearranging your favorite silhouettes.
3. Iconic Sunglasses
Source: Ellen V Lora
Source: @newdarlings
If I've learned anything from all my scrolling, I've found that the key to really pulling off an outfit is a showstopping pair of sunglasses. From aviators to the old hollywood cat eye, bold and bright colored frames are dominating the streets of Instagram. From coffee shop to rooftop brunch, if you want to be mistaken for a fashion blogger, you need some fancy shades.
4. 
Off the Shoulder Jackets
Source: Girl Meets Gold
Source: Alexandra Lapp
Now follow my instructions: Take whatever jacket you're feeling, and drape it over your shoulders. BOOM. That's it. You look like you just left a meeting with Anna Wintour (without the stress). This is my go-to silhouette when I'm feeling like I need an extra boost of chic to a more basic outfit. This is also a great technique for being able to wear jackets you love, but that might not be as flattering when actually on.
5. Nails on Fleek
Source: @oliveandjune
Source: Moi Minnie
When your photographer boyfriend is following you with a camera 24/7, your nails can't be broken, chewed on, and covered in remnants of polish. No — having clean, fresh nails is the sure way to make you feel put together, and maybe even a little like Beyonce. Whether you like having acrylic claws, soft nude little fingers, or just a shiny base coat, having your nails done is blogger required.
6. 
Hats on Hats on Hats
Source: @michelletakeaim
Source: This Time Tomorrow
The streets are hat heavy, and everything from conductor hats to dad hats are being worn to cover up those bad hair days. As the perfect cherry on top of your new stylish outfit, hats can be worn in every season and in every shape. If the thought of the newly trending conductor hat is a little too much for you, stick with a classic wide brimmed panama hat. And if you're feeling extra sassy, add your shades.
7. 
Stunner Bag
Source: @kathleen_barnes
Source: Grown and Curvy Woman
To get yourself looking like a style innovator, you have to accessorize — and to accessorize requires a drop dead, look-at-me, stunner bag. Notice, I didn't say expensive. You can find some gorgeous, one-of-a-kind bags for a really good price if you hunt for them. I know from day to day we tend to use the same neutral bag, but for a date night or lunch meeting, try a standout crossbody or clutch.
8. 
CONFIDENCE
Source: @alexmichaelmay
Source: The Miller Effect
The final and most important tip of looking like a fashion blogger is straight up confidence. The bottom line is personal style is just that — personal. It should be based on what you like to wear, and what makes you feel the best in your own skin. Now this is not a free pass to only wear sweatpants, because that's when you're most comfortable. Step out of your normal look and try new trends, wear bold color, and walk like you own it. These few tips, and holding your head high, will have you feeling like you are a fashion blogger.
Which of these tips are you most excited to try? Where do you gain street style inspiration?