It's no secret that the Netflix (originally Lifetime) series You was a huge hit. As one of the most popular shows on Netflix in 2019, the chances are you have already seen it. And if you haven't, now's the time—our whole team loved it! With lots of extra TV-watching time on our hands amid the times of COVID-19, many of us are searching for the next binge-worthy show to watch.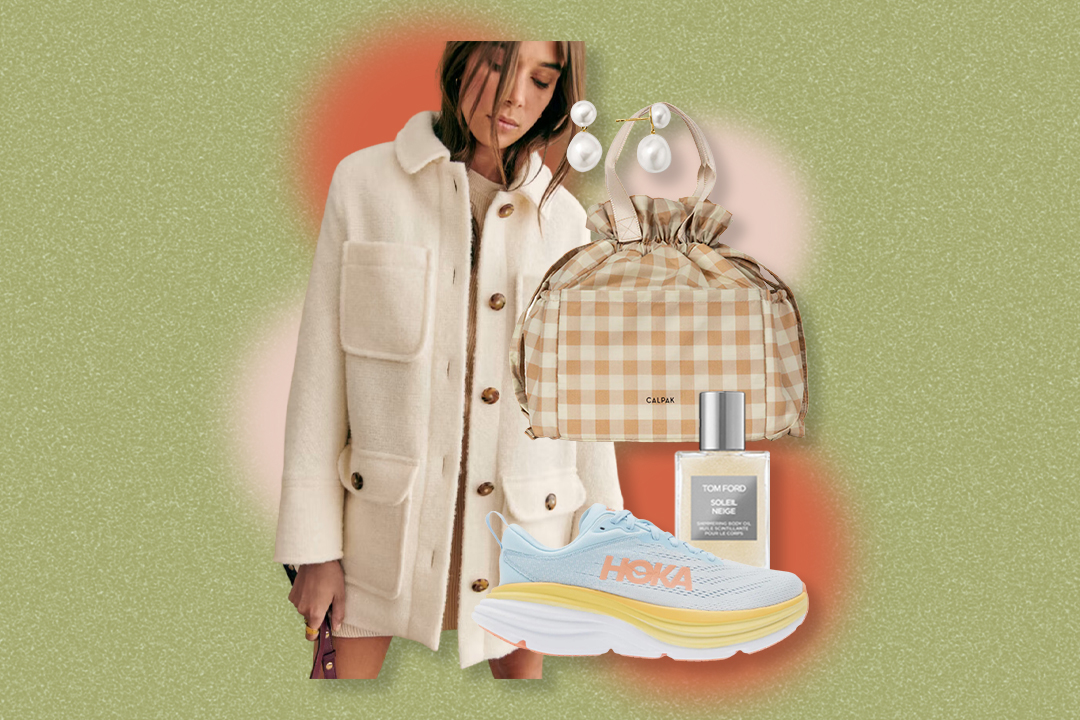 Luckily for us, the dark and eerie thriller genre is thriving, and the content is aplenty. I've personally watched six of the eight shows on this list (I need to get on watching Killing Eve and The Stranger!), and I'm happy to report that they are all just as captivating as watching the secret life of Joe Goldberg.
Queue up these eight TV shows if you loved You:
Inspired by a real-life story turned hit podcast, Dirty John tells the story of another man pretending to be something he's not, similar to You's Joe. The expert con man charms a successful business woman into marrying him, only for her to find out that everything he's told her is a lie. This limited series is only eight episodes, so you can binge this one and then move onto the next on the list!
More con artists! This (highly underrated, I.M.O.) series begins with a wife blackmailing her own husband and stealing everything he has, then fleeing town. He then decides to track her down for revenge, connecting and teaming up with her other "marks" along the way, John Tucker Must Die-style. Unfortunately the show was cancelled after two seasons, but there's an online petition with about 30,000 signatures on it urging Netflix to pick it up as an original and continue it (just like they did with You). Fingers crossed!
Sandra Oh's award-winning and most popular post-Grey's acting role has been highly praised by just about everyone who has seen it (Team TEG included!). Killing Eve follows a British intelligence agent as she tries to track down a female psychopath and serial assassin. If it's worthy of multiple nominations and wins this awards season, it's definitely worthy of our TV screens.
4. Ozark, Netflix
Here we've got another man pretending to be something he's not. Jason Bateman's character, Marty Byrde, is revealed to be involved in a money laundering operation gone seriously wrong. He relocates his family from Chicago to the Ozarks in Missouri in an effort to pay back a drug cartel, only to get more involved in a massive world of crime.
As mentioned, I haven't seen this one yet, but based on the trailer and summaries—if you loved the traditional thriller aspect of You, you'll love this one. A mysterious woman—the stranger—shows up and starts revealing secrets that seriously disrupt a man's seemingly perfect family life, then turns out to be a lot more involved in a huge web of dangerous secrets.
I mean… if you haven't seen this yet, what are you doing?! Based on Liane Moriarty's best-selling book and with one of the most star-studded casts there ever was, Big Little Lies is not one to miss. It's the story of a group of moms in a wealthy town who all share the secret of knowing what really happened the night that a death took place at a school fundraiser. It will have you clicking "next episode" so quickly that you'll get to the end and be left thinking no way there are no episodes left!
I have to say I enjoyed this show so much. It's the perfect mix of crime and deception, dystopian thriller, and teenage drama. Plus, the cast is full of rising young Hollywood stars like Kathryn Newton (who also plays Madeline's daughter in BLL). A class of high school kids returns to their hometown from a field trip to find that they're the only ones left and they can't connect with the outside world at all—so they're forced to create their own rules and society. There is only one season so far, but season two is set to drop sometime in 2020… can't. wait.
In six whole seasons of crazy twists and turns, lawyer and professor Annalise Keating and a select few of her students get wrapped up in almost every type of crime you can think of. Everyone is willing to do whatever it takes to succeed, and their lives become so intertwined that all of their dirty secrets are shared among the group.