After spending three years in her NYC apartment, Lauren Nelson decided it was time for a total revamp of her bedroom. Because this space serves as her office as well, the design needed to be cozy yet space efficient and organized. Now, Lauren's room feels more like a Hamptons bed and breakfast and less like a cramped city apartment. And that is a New York City miracle! By combining preppy and nautical elements with classic neutral pieces, she has created a space that is the perfect reflection of her.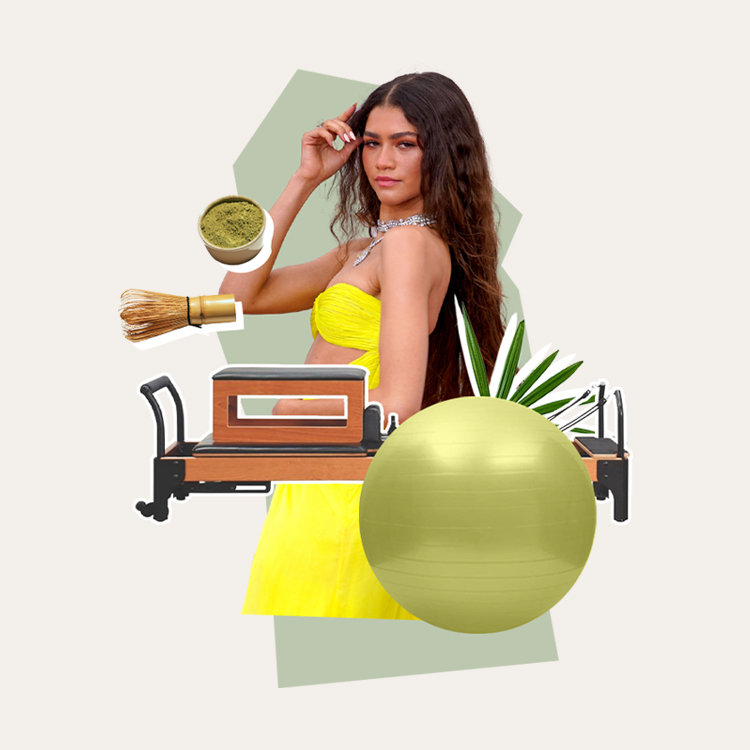 she's (kinda) just like us!
After graduating from college with a double major in marketing and finance, Lauren set out to work in advertising and is now a digital account executive working with some of the world's biggest brands. When she isn't at the office she creates beautiful content for her lifestyle blog Lauren-Nelson.com. We sat down with Lauren to pick her brain about how she completely transformed her room, her gorgeous blog, and how she balances this side gig with a full-time job.
Name: Lauren Nelson
Age: 28
Occupation: Advertising Account Executive, Founder of Lauren-Nelson.com
Education: University of Dayton, Double Major: Marketing and Finance
What was your first job out of college and how did you land it?
My first job straight out of college was bartending at my parent's yacht club. I graduated college in 2009 so it was basically next to impossible to find a job right after school. Soon after I was able to land a media planner position at Kelly, Scott and Madison—a media agency located right in downtown Chicago. It was such a great entry-level position and introduced me to the world of media that I never knew existed in college.
Did you always want to work in media? What do you love most about the work?
I knew I wanted to work in advertising. So when I graduated college I started applying to every creative and media agency located in Chicago. It just so happened that I landed on the media side! What I love most about my work is building relationships with my clients and partnering with some of the world's biggest brands.
You moved from Chicago to NYC three years ago. Tell us a bit about your current job.
It's so crazy to me that I've been in New York for three years already! I swear time moves twice as fast here. I currently work as a digital account executive so I sell digital video to New York media agencies, to put it simply.
You are also the founder of your own lifestyle blog Lauren-Nelson.com. What is the inspiration behind it?
I absolutely love running a lifestyle blog on the side. It's so nice to have a creative outlet that is completely separate and different than my day job. You can find me blogging about interiors, fashion, travel, and beauty. It's been so fun seeing my taste and aesthetic evolve over these past few years, too.
When I first started blogging it was very fashion/shopping focused and now my content spans numerous verticals with a major focus on interiors. I'm sure my blog will continue to evolve with me as I get older and that's probably one of the best parts about blogging as well!
Sometimes life gets in the way—as it should.
How do you balance a full-time job with maintaining your blog? What does a typical day look like for you? 
It definitely gets hard at times! And on top of that, I'm also trying to balance a social life and travel, so there are some days where I accept there will be no new content up on the blog and that's OK! Sometimes life gets in the way—as it should.
What typically works best for me is blogging on Sundays and in the mornings before work. I love to wake up early, around 7-7:30 a.m. or so, make a cup of coffee, turn on the Today show, and get a blog post done if need be. My work nights tend to fill up fast so there is no guarantee I can blog at night—mornings and weekends work well for me.
I think for those who are trying to balance a day job and a side hustle, it's important to figure out what works best for you. If it's scheduling all your posts on the weekends and do nothing during the week, then great! You will learn to prioritize your free time better.
What spurred your move from Chicago to New York City?
Chicago is such a great city and I do miss it to this day! Because of the amount of space and amenities you get for your money (it's ugh-mazing), all of my best friends who live there, and the fact that I lived there for three years, Chicago will always have a special place in my heart!
However, New York was always a bucket list item for me. I knew I wanted to live in New York at some point in my life so I up and moved at 25. Maybe I'm biased but I think everyone should spend some time in New York if they can. It's hard, it's expensive, and it's most certainly a grind but it's so fun at the same time. I love it.
You live in the Murray Hill neighborhood of NYC. How did you land on this area?
If you've ever had a friend look for an apartment in New York City you probably know what a nightmare it can be! Luckily I was introduced to a friend of a friend who was moving back to Ohio right as I was moving into the city and she was looking for someone to sublease. I literally walked in to her apartment and said, "I'll take it!"
Murray Hill isn't the West Village but it's pretty great if you ask me. Of course I always keep an eye out on listings on Street Easy and take note of which buildings my friends are living in, but my rent is so affordable for the space that it's hard to find something I like better! Also, the majority of New York apartments require a brokers fee, which basically means you have to pay 15% of your annual rent to a broker. So let's say your apartment is $2,500 a month – that's $4,500 that you will never see again. Not to mention the first and last month rent plus security deposit you have to put down when you move into a new space. So yeah, I haven't moved.
What made you decide to completely re-vamp and redecorate your room?
I needed a refresh! Once I realized I wasn't moving any time soon, revamping my space was just what I needed to stay inspired.
My decorating style is classic, nautical, and preppy.
How would you describe your personal decorating style? What look were you trying to achieve in your room?
My decorating style  is classic, nautical, and preppy. It's pretty safe to say that my "look" is very much inspired by living on the East Coast. A whole lot of blues and whites, Montauk inspired fabrics (John Robshaw is my favorite!), beach-y prints, and brass accents.
Did you decorate on a budget? What are some of your favorite places to shop for furniture and decor?
I did decorate on a budget! Although I have started incorporating some nicer pieces in to my décor, like the Gray Malin photo that hangs above my bed—does anyone else want to be best friends with Gray? I'm a firm believer that you should invest in pieces you love and can grow with you.
My favorite places to shop include Ikea, Target, West Elm, Pottery Barn, Serena and Lily, Dash and Albert, and some of my friend's shops like the Zhush, Design Darling, and Society Social. I also am slightly obsessed with flea markets, thanks to my mom. To me there's nothing better than finding a piece of furniture either at a flea market or at Ikea that you can either re-furnish, paint, or update the hardware to give it your own sense of style.
Where do you see yourself in five years?
I honestly have no idea. I'm open to new adventures wherever that may lead! So with that, I'm currently operating on a one year game plan—that's as far out as I can think right now.
Lauren Nelson is The Everygirl…
Guilty pleasure?
Frozen yogurt and the Bachelor
Coffee order?
Grande iced coffee, unsweetened
Dream vacation?
Amalfi Coast
Favorite NYC restaurant?
Such a hard question. There are so many! I love Rosemary's, Quality Eats, and Pizza Beach.
If you could have lunch with one woman, who would it be and what would you order?
Martha Stewart or Oprah—they both built empires. I always love splitting different appetizers so you get a little taste of everything.
Product Sources
Paint Color, Behr
Bed & Window
Duvet Cover and Shams, Pottery Barn
Sheets, Target
Monogrammed Pillows, Zhush
Striped Throw Pillows, Society Social
Lumbar Pillow, Serena & Lily
Bed Frame, Vintage (similar)
Framed Print, Gray Malin
Rug, Dash & Albert
Sheepskin Rug, Target
Curtains, Pottery Barn
Curtain Hardware, West Elm
Shades, The Shade Store
Fiddleleaf Fig Tree, Amazon
Desk
Throw, Matouk
Wishbone Chair, Hans Wegner
Desk, West Elm
Lucite Lamp, Target (similar)
Art Print, Made By Girl
Framed Illustration, Inslee By Design
Alarm Clock, Amazon
Tortoiseshell Glass, Design Darling
Hamptons Book, Tuckernuck
"A Priveledged Life" Book, Amazon
Rowing Blazers Book, One Kings Lane
Spiral Notebook, Kate Spade
Panama Hat, J. Crew
Dresser
Dresser, IKEA
Blue Lamps, Target
Round Mirror, Serena & Lily
Ginger Jars, Vintage (similar)
Striped Picture Frame, Anthropologie
Blue Candle, Anthropologie
Laquer Tray, West Elm
Perfumes, Tory Burch and Marc Jacobs
Gallery Wall
Surfers Art Print, Minted
Surfboards Photograph, Minted
Ocean Photograph, Minted
Surfer Photograph, Minted
Portofino Photograph, Minted
Jewelry Station
Shelves, IKEA
Mirrored Tray, World Market
Jewelry Box, Anthropologie
Ring Dish, Anthropologie