If you're more over winter than in years past, I feel you (no more dreary days indoors, please!!). Summer 2021 feels like a light at the end of the tunnel, whether it's the end of a long winter or closer to the end of a much longer pandemic. Either way, we're celebrating what is sure to be the best summer ever by stocking up on our favorite fashion trends. Spoiler alert: it's all playful, pretty, and colorful. The best part? You can find these trends for less than a few pool floats or a round of spicy margaritas. Shop on for 10 of our favorite summer trends and get ready to pause for shock when you find out that it's all under $50.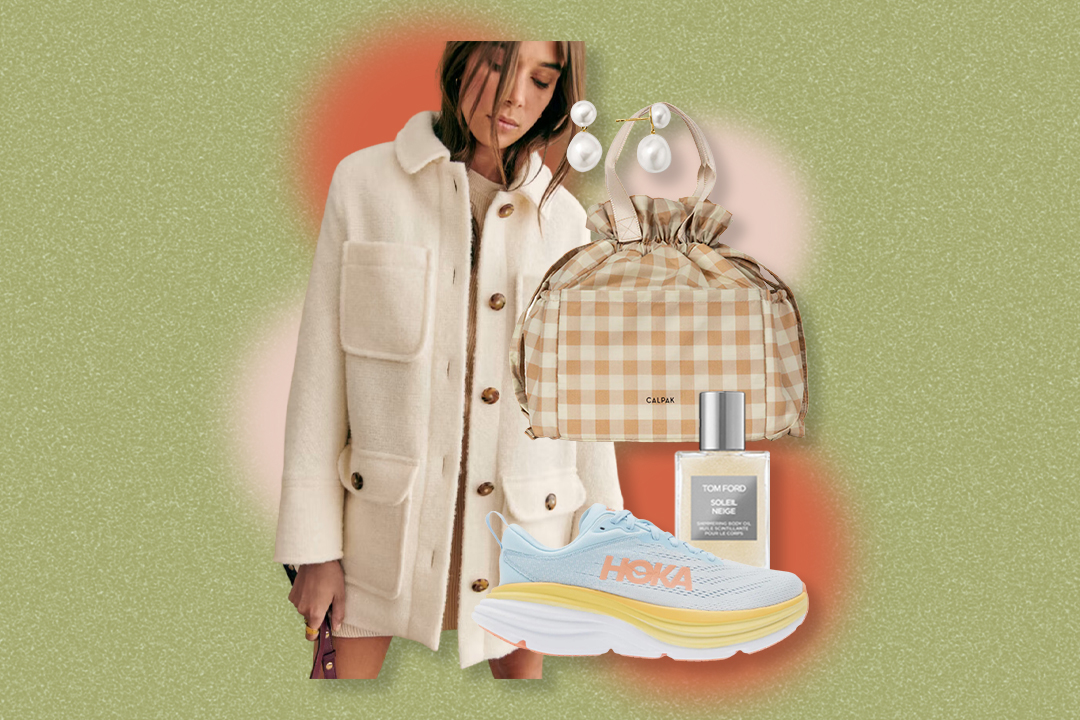 1. Kitten Heel Sandals
A vow to my feet: I will never wear high heels again! The it-shoe of the season is way more comfortable and oh-so-chic. Trade in your sky-high heels and boring flats for a kitten heel that will dress up any outfit. Whether you prefer a slide, mule, or strappy version, opt for a 1-2 inch heel like all the fashion girls are doing. Bonus: you won't have to worry about blisters or achy feet all summer long.
2. Floral Dresses
Floral? For summer? Groundbreaking. While the iconic print is popular every year, florals have blown up even bigger in 2021. Maybe it's because of the nap dress that went viral, or maybe we're craving something pretty and feminine after 365 days spent in sweatpants, but either way, floral dresses are all you'll want to wear this season. Good news: you don't have to spend $$$ to get them. That's right: even an entire head-to-toe look can be under $50.
3. Baguette Bags
Is anyone else tempted to break up with every bag that is not in the shape of a "baguette"? My bucket bags and crossbody purses just feel blah compared to the gorgeousness that is all over social media RN. The '90s are back, and the purses are better (and cheaper!) than ever. For extra trendy bonus points, look for interesting details (like ruching), a bright color, or a non-black neutral for summer.
4. Chunky Gold Hoop Earrings
My favorite part of accessory trends is that you don't have to spend half your paycheck to make any outfit look more on-trend. These simple gold earrings manage to make a major statement and update a basic tee and jeans into a full-blown OOTD. Look for chunkier, larger versions to stand out.
5. Puffy Sleeves
Puffy sleeves have become so popular, they might be the #1 non-loungewear trend of 2020, and they aren't going anywhere as we get deeper into 2021. Besides just being absolutely gorgeous, the silhouette makes any cut-off shorts or pair of jeans way more interesting. Luckily for our summer budgets, you don't need any more than $50 to rock the style.
6. Cropped Tops
OK, I'm purposefully not calling them "crop tops" and, instead, saying "cropped tops" to differentiate between the two. These are not your tight-fitted shirts of college frat parties past (but no shame in that game). No, the cropped tops of 2021 are elegant and chic. Think: luxurious fabrics or comfortable fits. Pair with your favorite high-waisted skirt, jeans, or shorts for the perfect summer outfit.
7. Shades of Green
Is it just my Instagram feed, or is green having a moment? As the girl who never thought she'd wear anything that wasn't considered a neutral or skin tone, even I cannot get enough of the color. Opt for mossy green for luxurious fabrics like silk, or go monochrome and minimalist in olive green. And if you're really on-trend (looking at you, Gen Z!), be bold in lime green.
8. Boxer Shorts
So maybe this isn't the trend you're wearing on your first night back out in public, but boxer shorts are 2021's version of 2020's tie-dye sweatsuit: it's the coolest at-home trend that fashion girls and loungewear fans can't get enough of RN. The best part? It's oh so comfortable and perfectly breezy for warmer weather.
9. Bustier Tops
When Netflix blessed us with the scene of Daphne Bridgerton getting dressed in her corset (and all of the scenes of her getting undressed), they started a fashion movement. Whether it's corset-inspired tops or bodysuits with lingerie-inspired details, bustier tops are the perfect summer piece to dress up with a midi skirt or dress down with high-waisted jeans.
10. Color-Tinted Sunglasses
Sunglasses are always essential for a summer OOTD, and in 2021, those sunglasses are a little more fun, unique, and colorful. Whether it's aviators with yellow frames beloved by bloggers or cat eyes in pastels (reminiscent of the 1950s), even the most neutral-obsessed among us can pull these off. Wear with basic pieces and let the shades speak for themselves.