In the age of Instagram, one of the biggest issues people express is a lack of authenticity on the platform; too much curated content and not enough applicable, real-life stuff. And while that can be true, it's anything but for Ailsa Emmel of Happy Go Curly.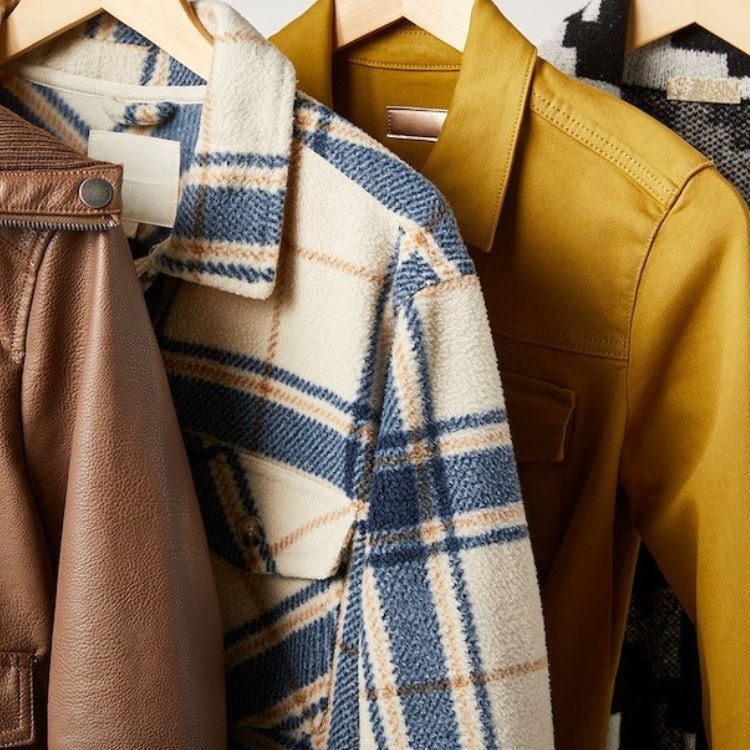 ...and it's wallet-friendly
On Happy Go Curly, you get your daily dose of style inspiration, but in between that also get something less expected: health education, particularly on vaginal health. What started out as a fashion Instagram has evolved into including insight that Ailsa has experience with from her day job as a Certified Nurse-Midwife, and her weekly Women's Health Wednesday posts touch everything from birth control to breastfeeding to real talks about lubricant.
Curious about how Happy Go Curly came to be and what Ailsa's plans are for the future? Look no further.
Name: Ailsa Emmel, Certified Nurse-Midwife
Age: 40s
Current Location: Miami, Florida
Education: Master's degree, Bachelor's of Science in Nursing, Bachelor's of Science in Pyschology
What was your first job and how did you land it?
[My] first job out of college was easy. I had an NROTC scholarship, so I was commissioned in the United States Navy as an officer. I was a Navy nurse.
Tell us a little bit about your career journey. You're a Certified Nurse Midwife (CNM)—what inspired you to start your Instagram on top of that?
I went to college and got a Bachelor's in Science in Nursing. I became an RN (after taking the credentialing test, of course). I spent four+ years as a commissioned officer and got out to join the reserves. This was during wartime, and it was too hard on my family since my hubby was also on active duty. We had young twins and were worried we would both be sent to war at the same time, so I decided to get out and attend Midwifery school at The University of Miami.
I started my Instagram years ago as a fashion account. I wanted to make good use of my closet, and back then styling prompts were a thing. I initially started my account as @emmeltwins. @_happygocurly_ didn't evolve until late 2018 in my kitchen. I was brainstorming with my girlfriend and daughters. My account was moving away from a private, small account, and I wanted a name that defined me. I wanted people to know a little bit more about me just from seeing my handle. It was still about clothes and everyday life. The true integration of being a CNM coupled with fashion and lifestyle came later.
What were the beginning stages of @_happygocurly_ like? Was there a moment where you felt like, wow, I'm really doing this?
HGC truly came to be when we moved to Boston from 2018-2019 for the year (my hubby was doing a fellowship at MIT). I say this because I spent a lot of time exploring and spending time alone. I think it helped me to get to know myself. I fell in love with ME. It was there that a follower recommended I do a Women's Health Wednesday every week. I was like, 'No way, I don't have enough topics to talk about every week,' but I was wrong! The topics came flooding in, and people were tuning in and asking questions.
The beginning of @_happygocurly_ was a troubleshoot. I didn't identify my why; I didn't know what my purpose was on Instagram. I was so busy looking at what everyone else was posting and not using my voice. It was when I started to use my voice that things started changing.
How has @_happygocurly_ evolved since you began it?
What would you say your main priority is in choosing your posts?
HGC has become a safe haven for many—at least that is the atmosphere I want to create and cultivate. Women can come to me and ask and share anything. It is a judgment-free zone as long as you are kind. I want them to embrace their bodies and all that she is capable of. I want them to move their body (exercise of some form), meditate, perform self-care (however that is for them), read (explore different topics and books), and follow different accounts (diversity is key from different body types to ethnicities).
My main priority is reality. I want people to not seek perfection, but to seek understanding. I want them to know it is OK not to be like everyone else. I want them to explore their differences and embrace them. I know it sounds trite, but I want everyone to recognize their strengths and beauty. I say this because "pulling the curtain" in patient's rooms, I see and hear their insecurities. I choose my posts based on how I am feeling and if I have something to say or share. I used to think I needed to post every day or twice a day and have found that is much more meaningful when I don't. So, maybe one day I have a lot to say on my feed, and then other days not so much. I do, however, love stories. I am very active there and share it all.
I want people to not seek perfection, but to seek understanding.
How do you balance @_happygocurly_ with your CNM career? Do they overlap in any ways?
Eek. It is definitely a hard balance. I work out of state every three weeks for a week or more. I have to plan (I say this lightly because that is not my forte), and I truly like the more spontaneous posts. When I am working, I like to give my undivided attention and energy to my patients. I find that I miss my Instagram friends so very much. I still pop in and out and always do my #happygocurlywhw
They do overlap because I do talk about women's topics on Wednesdays. I dedicate Wednesdays for that reason, but also at any time I may discuss vaginal health. I want women to talk about their bodies freely. I have found that these are the topics they have the most questions about: vaginal dryness, menopause, mothering/parenting, bonding, breastfeeding, labor, and the list goes on and on.
What has been the greatest challenge of your Instagram? Your favorite part?
The greatest challenge has been getting good pics and Instagram-worthy scenery to capture the content. Trying to stay ahead with all the new changes has been defeating at times. While I like to think of myself as dynamic, sometimes the new additions can be daunting and time-consuming. I have been frustrated with my content going away after 24 hours and realized I needed a way to have it be accessible.
My favorite part is the people for sure. I have made some of my closest friends on Instagram. I love the impact my WHW has made on so many, and when I get messages saying they listened and went to their provider and got a diagnosis or were able to advocate for themselves based on my talks. I think it is normal to question every once in a while if you are making a difference.
I love the impact my Women's Health Wednesday has made on so many, and when I get messages saying they listened and went to their provider and got a diagnosis or were able to advocate for themselves based on my talks.
The past year hasn't exactly been easy. How do you approach your Instagram when there are such major current events happening?
I find that I speak my mind. I don't want to bombard my followers, but I also want them to understand how current events affect me as a BIPOC/Black woman. I share my experiences in relation to BLM. I try to expose them to a different world. I invite them to ask questions. I try to call in my community, rather than call out. I want them to always ask the hard questions in an effort to gain knowledge.
I invite them to ask questions. I try to call in my community, rather than call out. I want them to always ask the hard questions in an effort to gain knowledge.
What career moment are you most proud of thus far?
Becoming a CNM. I am so happy it worked out that I get to live my passion. Every time I deliver a baby, I pinch myself. I thank the parents for allowing me to share this moment with them. Living your life's passion is the greatest high for me.
Where do you see yourself next year? Five years from now?
In the next year: moving to North Carolina. I want to start a blog. I want to create a place where women can find the information they need in case they miss WHW.
Five years: Well, my hubby will probably be retiring from the USMC, and we will have to pick a location to live. I have no idea where that may be. Geez, I don't have any grand plans except to be happy and to keep plugging along. I think I am living exactly what I want and don't want for much more. That can change quickly—heck, it may change tomorrow. Ask me again next week.
What's the best piece of advice you've ever received?
To thine ownself be true. This is my mantra. When I start to get lost in the hustle, I remember that if I am not making myself happy, I am no good to anyone else.
What advice would you give your 22-year-old self?
Keep working hard, you're going to be amazing. Be sure to love you first before you try to give yourself to others.
Ailsa Emmel is The Everygirl …
Go-to coffee order? Grande latte, light foam (I know it defeats the whole point of a latte). Or a Venti black unsweetened iced tea with two Splendas
Favorite act of self-care? Working out and sweating
Top song of 2020? Ed Sheeran, Perfect
Favorite piece in your wardrobe? Denim jacket
If you could have lunch with any woman, who would you choose and why? Maya Angelou, Toni Morrison, and Oprah Winfrey—all inspiring and strong women. They were (and are) tenacious and headstrong yet so caring and helped me stay focused.