People sometimes ask me how I learned to decorate. I respond by telling them that by the age of eight, I was relying on a box of crayons to draw blueprints of my dream home and houses for my family and friends, furniture and all. It's always been in me: the "nesting" gene. The compulsion to organize and make sense out of an arrangement of art or furniture. The desire to find colors, textures, and patterns that perfectly play off of one another. The innate need to make a house (or apartment) feel personal, feel like home.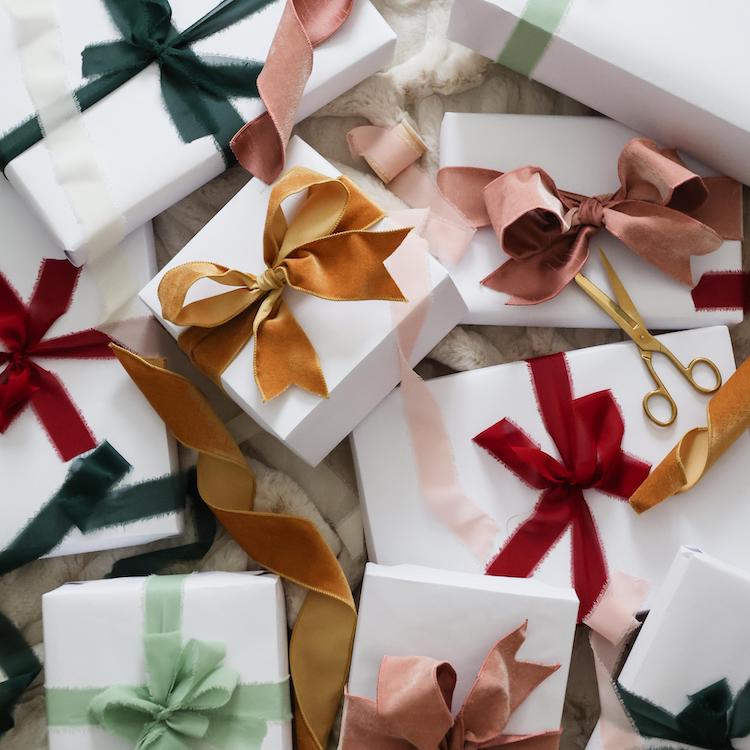 the perfect gifts for everyone—and we mean everyone—on your list
I consider myself an astute observer, noticing and appreciating details most people don't think twice about. Needless to say my surroundings therefore greatly affect my mood, so styling a home that makes me happy and comfortable has always been a top priority, even though I've only ever rented. Like so many others interested in home decor, my freshman dorm was my first real project and I've been honing my skills and adapting my taste ever since. I started my blog Live Creating Yourself in 2009 and the subject of interior design and the project of furnishing and decorating my first Chicago apartment on a shoe-string budget quickly became the predominant topic. After three years, a dozen thrift store furniture makeovers, and one feature in Chicago Home and Garden, the time came to move from the place that allowed my styling and blogging career to blossom.
Sacrificing location for charming architectural detail isn't something most twenty-somethings willingly consider when apartment hunting. But seeing as wherever I live serves as both my home and my office and I spend more hours a day here than I care to think, finding a large enough, bright enough, homey enough apartment was priority one when moving last summer. After seeing at least a dozen other places in more desirable locations, I was certain I found my new home as soon as I saw photos of this expansive, sun-drenched, top-floor unit in Chicago's Buena Park neighborhood (a teensy area along the lake, just north of Wrigley Field). Just like with the last apartment, I've been documenting the decorating process on LCY and today I'm so excited to finally reveal what I've put together. Ladies and gentlemen, welcome to my home.
Full Name: Alaina Veronica Kaczmarski
Age: 27
Location: Chicago, IL
Current Title/ Company: Co-founder and Editor of The Everygirl // stylist, writer, and graphic designer // blogger behind Live Creating Yourself
Tell us about the process of finding your apartment. How long have you lived there?
Last August, the time came for me to move from my beloved two bedroom apartment in the heart of Chicago's Southport Corridor. I lived there for over three years so a lot went into making that place my home. It also meant that finding a new place I'd love as much wasn't easy… I looked at a lot of apartments around Lakeview, Roscoe Village, Lincoln Square, and Uptown. But given my budget and many requirements (I have two pets and need parking), the two-bedroom unit I ended up in definitely offered the most bang for its buck. It's abnormally large for an apartment and possessed all of the attributes I wanted: top floor, buckets of natural light, a separate space for my home office, dishwasher, laundry on the premises, outdoor space, hardwood floors,  and it's dog-friendly. It's not in an ideal neighborhood in terms of what Chicago offers, but I work from home so I'm here all the time and having a place I loved was more important than location to me. And I drive everywhere anyway.
Do you live on your own? What really sold you on your current apartment?
I live with a roommate and my two pups. What sold me? All of the amazing architecutural details! The built-in hutch and beamed ceilings in the dining room (the space I've turned into my office); the built-in bookshelves and fireplace mantel in the living room; the sunroom in the front of the apartment. It's all so charming. Not to mention the abundance of natural light and the fact that it's on the top floor (no loud footsteps above us!). I just love it all. It feels like much more of a home than a small, boxy apartment. All of these details have allowed us to use every room in some way for various photo shoots for the Everygirl.
After moving in, what was the first step in decorating your new place?
The first step after moving in was painting. The entire apartment was the same shade of beige, and while it was a fine color, I wanted to personalize and differentiate each of the separate rooms. I checked with the landlord prior to signing the lease to see if painting was ok, and in my opinion, the cost of paint and the work involved is a small price to pay to feel at home. I knew I wanted to incorporate my favorite looks–grey and black walls. And I was determined to try pink–turns out Farrow and Ball's Middleton Pink is the absolute perfect shade of this rosy hue. But priority one was fixing the bathroom. As you can see in the before photo above, the bathroom walls are wood panelled and it kind of resembled a cabin (not in a good way). Nothing a slathering of white paint couldn't fix though! I used some leftover black paint on the support beams and the space completely transformed.
What was the rest of your decorating process like? Did you have a general idea in your head how you want a space to look, or do you design piece by piece as you shop?
It's very easy for me to incorporate my favorite colors: pinks, greys, and yellows. And this is very evident in my office and bedroom. I gave myself a new challenge, however, when it came to the living room. I was determined to create an interesting, layered space using an all neutral palette. It took every bone in my body not to top it off with blush pink accents in the end, especially because I knew readers and Pinners would probably like it more, but I stuck with my original goal, and an all-neutral living room I have! I'm so proud of how it turned out. I love the mix of metallics and wood, various shades of grey, and pattern on pattern. What say you, dear readers?
How long has it taken to get your home to look how it does now?
I started planning and decorating as soon as I moved in last August, and it just finally came together for this shoot… so… seven months! And believe it or not, I'm moving in July and get to do it all over again. And yes I already have plans formulating in my head (there will be a black wall behind the couch and the bedroom will be pink! Wheels are always in motion…).
How would you define your overall decorating style? Where do you find design inspiration?
I'd define my decorating style as comfortable, feminine, and versatile–most of what I own can be easily mixed and matched from items in any other room and they all work in almost any style space. I find a lot of inspiration from my favorite design blogs, Elements of Style and Peppermint Bliss, as well as my dear co-editor Danielle Moss. Massachusetts-bred Erin Gates of E of S has taught me everything about the classics (hence my love for stripes, grey walls, and English roll arm sofas). Bailey McCarthy of PB has pushed me to be daring and bold and outrageous (the disco ball on my mantel and the cheeky Lust pillow on my bed). And Danielle is a constant reminder that light and neutral is brilliant and lovely when done right (hence my bathroom makeover). And of course, I look to the pages of House Beautiful and Elle Decor for some quality aspirational inspiration.
Favorite colors to decorate with?
Grey, pink, mint, white, black and gold–is that too many?
You regularly feature your apartment design process on your blog. What kind of feedback do your readers give you about your design?
Ya know it's funny, usually it's all comment after comment of positive feedback, but with this apartment I did a lot more polling–letting readers give their input when I was making decorating decisions. I asked them to vote on the art above my sofa (Sharon Montrose's animal prints), the lamps in my bedroom, and the chairs in my office. While I loved hearing what everyone had to say, I inevitably ended up choosing differently from what the majority voted on for all three things. The main reason was because I was thinking more longevity. Obviously all of the options I was considering would work in this current space, notably the "winning" picks, but art, lighting, and furniture are no small investments and they are pieces that I plan on having in my homes for years to come. So I went with items I really loved (the wishbone chairs) or knew could carry on into future homes (neutral art and classic lamps). I hope my readers like the end results!
Your gallery wall is such a great focal point in your office—tell us the process behind building your wall. Is there a story behind any of the prints you have? Where do you purchase your art?
The gallery wall in this home is simply a recreation of the gallery wall in my old office. There are a few new pieces in the mix, but it's really a compilation of happy, colorful objects and scenes that bring back fond memories or inspire me. There's a painting I purchased in Montmartre (my first real work of art) and my personal credo "Live what you love" letterpress poster that serves as a daily reminder to do what makes me happy. Almost all of the pieces are affordable art finds, prints, and personal photographs (I even have a number of Everygirl images sprinkled throughout my home–ie the photo above my bed and on my mantel are from Jihan Zencirli's feature, photographed by Kimberly Genevieve). I purchase most of my art in one of two places: either on trips or online. Or I make it myself like the European monument sketches displayed in my living room.
The Everygirl is all about incorporating great bargain pieces in with designer splurge items to create a personalized space. Tell us about your favorite budget-friendly piece that you incorporated into your space. Tell us about a splurge.
Well, really, the only splurge in my home is the English roll arm sofa in my living room. It's my first real investment piece of furniture. It's the Carlisle sofa from Pottery Barn, and it took weeks to arrive because it had to be custom made. (This is a big deal considering most of belongings ship in two days and require assembly or they were picked up on Craigslist). Yes, it was a bit out of my price range, but I opened a store credit card to buy it (not something I'd advise) and made a concerted effort to get it paid off as quickly as possible (which I'm happy to say only took a couple months). It's my absolute favorite style couch and I plan on having it for a long long time. I'll very willingly get it reupholstered if necessary. My favorite budget-friendly piece is the coffee table that sits in front of said sofa. I picked it up at Jayson Home's warehouse sale last year for a fifth of what it normally retails for. I plan on having both these pieces for a long while so I'm excited to see how I can transition them from one home to the next.
What are some of your favorite home stores where you found affordable pieces for your home?
Hands down my favorite home store for affordable furniture is West Elm. The furniture styles and accessories mesh with my aesthetic, and the quality is great given the price points. They also have an amazing return policy so if I decide I don't like something after seeing it in my home, I can easily take it back. Good ole' Ikea is a runner-up, and I highly recommend our list of 10 Favorite Ikea Finds if you're currently furniture shopping. I also rely on Craigslist and recommend everyone find great thrift stores in their area. The Brown Elephant on Halsted here in Chicago is a favorite resource of mine when it comes to cheap furniture. I got my dresser there for $45 and painted it white. It's one of my favorite pieces!
What advice can you give to other girls who may be overwhelmed with the process of decorating an entire apartment while on a budget?
It doesn't have to come together at once. Furnishing a home takes time. Slowly buy accent pieces you love and can afford: great lamps, art, bedding, pillows, and throws. These are the "top layer," the items that stand out the most, and they can really transform the humdrum brown couch you got at your neighbor's garage sale. Hold off on investing in big furniture items until you can afford it. Budget, budget, budget. Make do with neutral options from wherever you can find them and don't turn away those family hand-me-downs, especially when you're just starting out.
What is your favorite room in your apartment and why?
My favorite room is definitely my Pitch Black bedroom! Or my "Lady's Boudoir" as I like to think of it. Just kidding. Kind of… anywho, I know a lot of people think black walls in a bedroom are crazy but they make the room so insanely cozy–like I'm hibernating and never have to get out of bed. I softened the space with a mix of light colored bedding from Serena and Lily and added luxe cream-colored velvet drapes from Pottery Barn that let in a soft stream of natural light come morning. I've also placed three lamps around the room so I'm surrounded by a warm glow when I'm sitting in bed at night.
What do you love most about living in Chicago?
Hmm… I can't choose! I love how nice the people are, I love the different neighborhoods, I love the restaurants, the culture, the lakefront, the music, the sports, the summer attitude that takes over come April (yes, April). I love the affordable rent! One thing I don't like, however, is the winter. It's nice until Christmas and then that's it for me.
LIVING ROOM SOURCES
paint color: Behr's Classic Silver
sunburst mirror, Layla Grayce
colorblock pillow, Stone Textile
striped throw, Stone Textile
lacquered iris box, Furbish Studio
gold candle, Dayna Decker
Paris Ferris Wheel fine art print, Paris Print Shop
Locomotion (Cat) by Edward Muybridge, 20×200
chevron rug, RugsUSA
Ostrich and Egg fine art prints by Sharon Montrose, The Animal Print Shop
Carlisle English roll arm sofa, Pottery Barn
coffee table, Jayson Home (purchased at their annual warehouse sale)
gold dot pillow, Caitlin Wilson Textiles
Black and White (And a Bit in Between), Celerie Kembell
ankara pouf, Lulu and Georgia
dalmation pillow, Furbish Studio
bark diamond pillow, Serena and Lily
leather butterfly chair, Euro Style Lighting
OFFICE SOURCES
paint color: Farrow and Ball's Middleton Pink
Live What You Love print, Heartfish Press
I Feel You print, Birdaria
wishbone chairs, Euro Style Lighting
brass pencil holders, Furbish Studio
pink maze pillow, Caitlin Wilson Textiles
mustard maze pillow, Caitlin Wilson Textiles
mint deco pillow, Caitlin Wilson Textiles
Sabine rug, Lulu and Georgia
mint Robert Abbey gourd lamp, Neena's Lighting (similar)
Surya coral rug, RugsUSA
white parsons desk, West Elm
walnut dining table, Fashion for Home
blush pink Moroccan pouf, Amazon.com
white Expedit shelves, Ikea
white Ektorp loveseat, Ikea
white Lack side table, Ikea
KITCHEN/DINING SOURCES
mint diamond print napkins, Stone Textile
milkglass cake stand, BHLDN
lucite monogrammed bar tray, Mattie Luxe
pistachio stand mixer, Kitchenaid
pink mixing bowls, Kitchenaid
pink blender, Kitchenaid
chrome shelves, Target
marble serving board, Wayfair.com
Laguiole ivory steak knives, Gracious Home
mint-trim juice glasses, Anthropologie
BATHROOM SOURCES
Dash and Albert Lighthouse black ivory runner, Layla Grayce
gold Marni glass, Jayson Home (used here as vase)
black candle, Dayna Decker
Twirl perfume, Kate Spade
brass shower curtain rings, Bed Bath Store
grand embroidered shower curtain, Pottery Barn
face products, Somme Institute Skin Care
brass candleholder, Serena and Lily
faux Boxwood topiary, New Growth Design via Joss and Main
striped towels, West Elm
Bark border frame towels, Serena and Lily
white Expedit shelves, Ikea
BEDROOM SOURCES
paint color: Farrow and Ball's Pitch Black
white velvet drapes, Pottery Barn
Ventura duvet cover, Serena and Lily
pewter Gobi embroidered sheet, Serena and Lily
berry border sham, Serena and Lily
mercury glass bottles, Jayson Home
Robert Abbey pink gourd lamp, Euro Style Lighting
grey tufted bed, Wayfair.com
mid-century nightstand, West Elm