Alicia Chew is a content marketer and full-time blogger and her unique background and multi-faceted creativity are easily seen in the gorgeous decor of her Arlington, Virginia apartment. We're obsessed with the subtle use of bold colors in her chic, sophisticated, and fun bedroom. Raquel Sundberg — the designer behind The Petite Decor — really hit it out of the park with this one. P.S. Be sure to check out her Instagram for tons of chic inspiration.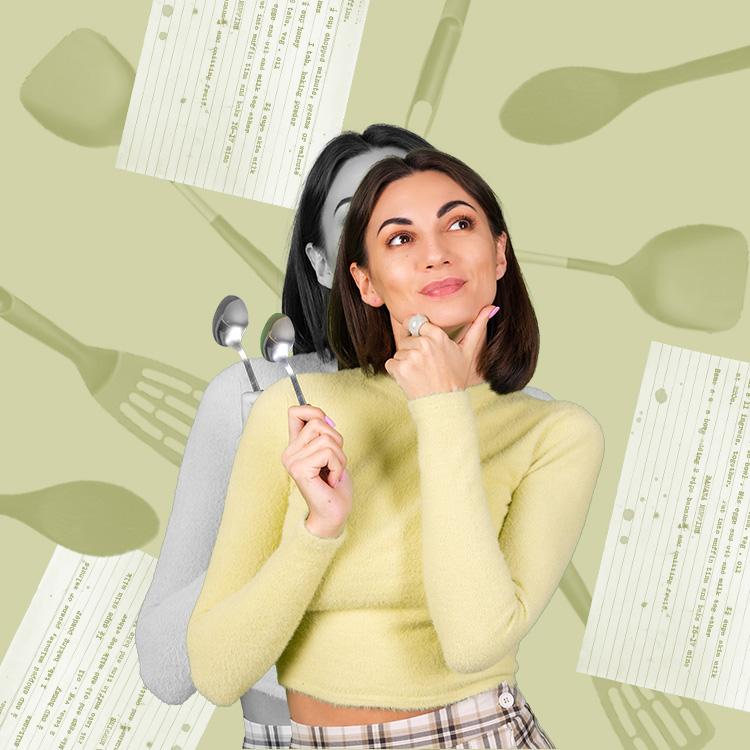 high in protein, good for gut health, and anti-inflammatory? yes, please!
Here, Alicia chatted with us about her exciting career, her hot pink furniture, and why she thinks minimalism is often overrated.
Name: Alicia Chew, Fashion and Lifestyle Blogger
Age: 27
Square Footage: 750
Rent or Own: Rent
City: Arlington, VA


You live in Arlington, VA, just outside of Washington, D.C. Have you always lived in the area? What's the best part of living there?
I grew up in Northern Virginia and was born in nearby Baltimore, so I've spent my whole life in this area (with the exception of college!) What I love the most about the area is how diverse it is. I went to school with all walks of life, all religions, and all races — and it was so awesome growing up with a multicultural set of friends that were able to teach me so many valuable lessons I couldn't learn in a classroom. Even as an adult, I meet so many transplants here from all over the world and it never fails to excite me. The people in this town are never dull!

Tell us about how you found your home.
I luckily have a really great best friend that lived in the area prior to me that suggested the space. It was actually the first apartment building I ever toured in Arlington, and it was love at first sight. I toured other buildings in the area, but nothing could compete with mine! I wanted to live in a high-rise because it's ideal for a blogger. I loved the common area spaces of my building because that meant more places I could stage photo shoots. Trust me, I've photographed at almost every nook and cranny of my apartment building! The gym, pool, rooftop deck, clubroom, you name it!
We love the pops of pink and gold! What's your advice for deciding on a color scheme?
I started off designing the entire room by choosing one piece that inspired me, which were these pillowcases from The Blush Label, a stunning home decor boutique that I saw on my last visit to Charleston. I never thought I would have so much hot pink in my bedroom at my age, but I honestly love it: this is really the last chance I have to have a true Bachelorette pad, so the pink and gold was naturally the best option!


Walk us through your process when choosing furniture and decor.
As a 20-something on a budget, I had to mix in some of my old furniture from college with new pieces which proved to be a little bit of a decor challenge. I splurged on some pieces like the nightstands and my headboard, but I was able to score some really amazing, higher end pieces on Craigslist that were in like new condition. I also did a few IKEA hacks (ex. my chair) since there were some things I wanted that I just couldn't find. I really became obsessed with DIY home projects after designing my bedroom, and plan to do some more DIY projects in my next apartment!
What's your favorite part of your fun bedroom?
It's definitely the hot pink chair! All of my friends immediately sit in it like it's a throne when they visit!

How long from move-in to the time you felt the space was "done"?
It actually wasn't done for over a year! When I first moved in, I came in with all of my college furniture from IKEA that was sitting in storage. It was a slow process, but I managed to gradually swap out my IKEA pieces for either great, high-end pieces I spotted on Craigslist, and other great furniture stores. I had a couple of pieces I splurged on, and a couple of really fun IKEA hacks I did to customize my pieces as well.
Were there any quirks you had to decorate around?
I had this interesting nook near my bedroom window that I wasn't sure what to do with for the longest time. For a while, I had my bed there, but the window was somewhat drafty, so it wasn't the most comfortable option for me in the summer and winter! I finally decided to move my bed away from the window and set up a mini-home office in the space near my window. It was the perfect mini home office situation for someone who didn't live in a very large apartment!

You have a variety of framed pieces of art. How did you select and curate your collection?
I knew I wanted colorful splashes of art to liven up my light grey renter's walls. I wanted pieces that were fun, young, and feminine so I headed to my two favorite (and most budget-friendly!) places to shop: Minted and Etsy. I love this print by Joanna Baker in particular; I've ordered many pieces from her in the past, and she really produces amazing work and has the best customer service!
Where do you shop for home decor?
I like to shop at Homegoods, Minted, Kirkland's, World Market, Wayfair, Joss & Main, and Target (never let me wander in their decor section!). I also love looking up some higher end items on Craigslist — I actually found my pink chair there, and only had to pay half the price!
If you didn't live in D.C., where would you live?
I actually might be moving soon — don't get me wrong, I love D.C., but I might need a bit of a change! I actually am in love with Philadelphia. It's such a cool city with an amazing food scene (FYI: they have a mac n' cheese bar), a lot of really awesome events/festivals, the people treat me like family there, and you can easily make day trips to NYC and DC.
What advice would you give to your 23-year-old self?
Save more! I was able to live at home for a couple years after graduating from school, and I really wish I was a bit more financially responsible and had more in savings before I moved out.
Alicia Tenise is The Everygirl…
What was the last purchase you splurged on?
I'm kind of a denim snob, and I just splurged on a pair of Mother denim (cropped flare!) I just love the way higher-end denim feels; it's consistently a solid investment for me!
Starbucks order?
I actually drink black coffee. I know this sounds insane, but once you get the right kind of coffee, it is delicious with no additives!
What's your go-to workout?
Barre! I took ballet for 15 years, and it's the only thing I can tolerate!
If you could have lunch with any woman, who would it be and why?
I'd love to have lunch with Michelle Obama. She's one of the biggest role models I've ever had, and I admire her because she's so brilliant, well-spoken, and oozes with class. I'm really happy she was a First Lady in my lifetime!