Your 20s is the terrifying and exhilarating decade of your life where you're old enough to know what you want but young enough to actually have no idea where to start. Whether you're hunting for your first job after college or making a move across the country, this is a decade of inevitable change and endless opportunity.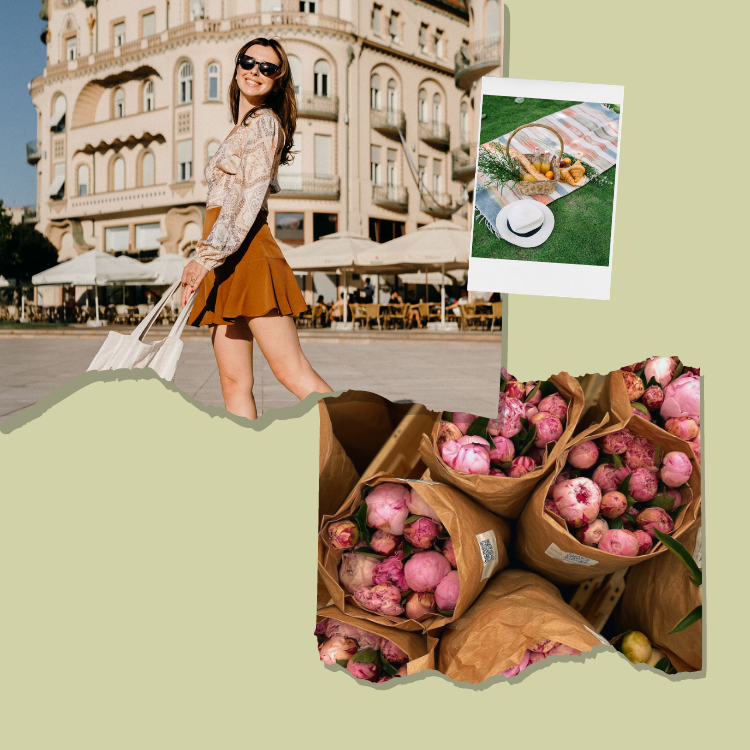 read this if you're in your saving era this summer
As a full-time blogger and creator of Advice from a 20 Something, no one understands this more than Amanda Holstein. With her minimalistic decor and bohemian touch, Amanda welcomes us into her San Francisco home that is dog-friendly (our favorite) and full of inspiration. Here, she spills her secret to DIY home projects, her favorite piece of furniture, and her go-to stores to find what she's looking for.
Name: Amanda Holstein, Founder of Advice from a 20 Something
Age: 29
Location: San Francisco, CA
Years Lived In: 1 year
Square Footage: 500 sq ft
Rent or Own: Rent
Your blog, Advice from a 20 Something, is so relatable! Tell us what inspired you to create it and the greatest lesson you've learned from it.
Thank you so much! I started Advice from a 20 Something after graduating from college and realizing just how difficult your twenties really are. I wanted to create a space for twenty-somethings (or anyone really) to come and realize they are so not alone in what they are going through. I hope anyone who comes to the site leaves feeling empowered and inspired.


Along with blogging, you also have a career as a content creator and marketing strategist. Did these roles have any influence in the design of your home?
I actually blog full-time now, which to me includes both content creation and marketing strategy. I would definitely say my career has influenced the design of my home. Because I'm always being exposed to the latest design trends, I'm constantly inspired to try them out in my home. Plus, I work from home so the feeling of the space is super important to me as it affects my creativity and productivity.
Why did you choose your San Francisco home and what makes it special?
I love the unique character of the 1920s buildings in San Francisco. My studio is pretty quintessential San Francisco, with its old hardwood floors, ornate crown molding, and original built-ins in the kitchen. It's also in my favorite neighborhood, Russian Hill, gets great light, and I was able to get my dog in the building!
Was there one room that was more difficult to decorate than the others?
I'd say the main living space (the bedroom/living room combo) was the most difficult just because arranging the furniture in the best way took some time to figure out.

What were the first steps you took in decorating your home?
I usually start with my couch since that's where I spend a lot of my time. I knew I wanted something darker (to hide my dog's shedding) and navy is super versatile. From there, I chose the living room rug and coffee table.
Did your home have any quirks or challenges? How did you overcome them and make them work?
Decorating a studio apartment is never easy. It's tricky having your bedroom and living room all in one small space. So before I even moved in, I tried out a few furniture arrangements and landed on this one. I tried to create as much of a separation as I could, without putting up a room divider, which I thought would block some of the light.


We're in love with the white walls and minimalistic look of your home! What made you decide on this look?
In such a small space, I think it's important to not over clutter. Light walls and fewer pieces help make the space feel bigger and more relaxing.


Tell us your favorite part of your home and why.
My favorite part is the old San Francisco charm. The crystal door knobs, original built-ins, and scratched-up floors all tell a story. Oh, and the retro oven is the cutest thing!
What is the one piece of advice you would give to anyone who is trying to redecorate?
If you're looking to redecorate but don't want to start from scratch, I recommend swapping out your textiles first. New throw pillows, rugs, bedding, etc. can make such a difference. Rearranging your furniture can help as well!
How would you describe your decorating style? How does it come out in your current home?
California-boho. I love a relaxed, beachy vibe with eclectic, bohemian touches. I'd say the light colors mixed with the printed rugs and textured wall art together represent my style well.


You have to tell us your secret to your DIY home projects. How do you come up with such creative ideas?
A little paint can go a long way! I'm always repainting furniture and changing out drawer pulls to create a new piece. It's an easy way to get a solid piece of furniture for cheap (at a flea market) and really customize it to your own style. Plus, no one else will have anything like it!
If you had to choose one piece of furniture that's needed for any home, what would it be and why?
A comfortable and versatile sofa! To me, that's the heart of the home. You want something truly comfortable that you can also use again and again with different decor.
We cannot stop admiring your headboard. It's beautiful and fits so well with your home theme. Was this piece something you had in mind or did you happen to come across it?
Thank you! I love this piece as well. I had seen it on Urban Outfitters' website months before moving and it just screamed me. It's white, wood, and textured — my three favorite things! I knew I had to have it, even before I'd figured out my bedding or anything.

So obviously we noticed you have an adorable black lab mix named Auggie. How did having a dog affect your decisions when decorating your home?
Auggie sheds A LOT, so I definitely took that into consideration when choosing my sofa color, my rugs, and my bedding. I went darker with my sofa so his hair wouldn't stand out so much. For the rugs and bedding, I thought a print would help hide his hair as well. If I could have it my way, everything would be white!
Where are some of your favorite places to find furniture and decor? What about your go-to shopping places?
I love Urban Outfitters for fun decor. They also have the best rugs and they're super affordable. Anthropologie is my go-to for bedding and blankets. For larger pieces, I look to flea markets and sites like Overstock that have great deals.
Amanda Holstein is The Everygirl…
Your go-to outfit?
Ripped jeans and a textured white blouse.
It's Friday night, where are you?
Home, curled up on my couch watching Netflix with my pup and my boyfriend!
Sunrise or sunset?
Sunset.
Favorite beauty product?
Makeup Forever Ultra HD Microfinishing Powder. Keeps your makeup on forever and great for touching up shine throughout the day!
If you could have lunch with any woman, who would it be and why?
Amy Poehler because she's hilarious and smart and I wanna be her best friend.