As a girl who admits to saving dollars everywhere she can, Amanda Holstein's home sure doesn't show it. This 25-year-old media manager, and blogger behind Advice from a Twenty Something, finally found an apartment of her own in the Russian Hill neighborhood of the San Francisco Bay Area. Working for Federated Media, a company that helps bloggers earn revenue, she's got the job any blog read would be jealous of. With that experience, and a burning desire to blog herself, Amanda has created a successful, modern-day advice column for the young woman looking for a relatable voice. Though she's fully aware she doesn't have all of the answers, her variety of content a mix of quick tips is hard to ignore.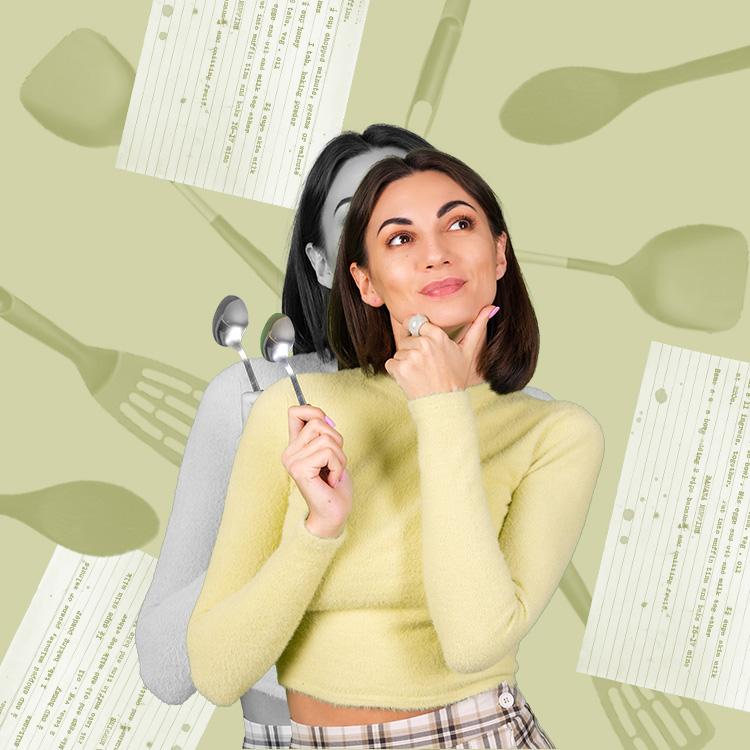 high in protein, good for gut health, and anti-inflammatory? yes, please!
Her vintage unit is filled with a cohesive mix of earthy colors and rustic pieces, and just enough of a beachy California girl touch. Complete with IKEA hacks and self-made art, Amanda's place is the quintessential "twenty something" apartment, with an elevated level of mature sophistication. Today, she's kind enough to share with readers the chic space she calls home.
Full Name: Amanda Holstein
Age: 25
Location: San Francisco, CA
Current Title/Company: Part Time Blogger / Part Time Publisher Services Manager at Federated Media
Educational Background (College/Degree): Bachelors in Psychology from Emory University
You've had quite an exciting career working with brands such as Gap, Old Navy, Intel, and eBay. Can you take us through your career path? What was your first job out of college and how did you land it?
My first job out of college was an office manager at an ad agency – I had interned at their office in NY and used that connection to land the job in their San Francisco office. To be honest, I was pretty much a glorified receptionist and I hated every second of it! In my down time I discovered fashion blogs and thought, that's what I need to do. I started blogging, had a short stint as an after-school Kindergarten teacher, and then discovered an awesome company that actually helps bloggers earn revenue – Federated Media Publishing. I've been there now for 3 years and have gained invaluable experience working with some of my favorite bloggers and brands.
Did you always know that you wanted to work in digital marketing? What has been the biggest challenge of your career so far?
I always had an interest in advertising and marketing. I felt it was the perfect combination of my psychological, creative side and my business-minded side. Plus, my parents have been in the industry my whole life so I was definitely exposed to it and liked what I saw. I had no idea how involved I would become in the blogging world, but I've found that it's such a perfect fit for me. The biggest challenge so far was that in between time – between my first job and Federated Media. I was so lost and confused on the direction I wanted to go with my career. But after some trial and error, I really feel like I'm on the right path.
Aside from your current day job as Community & Marketing Manager of Fashion/Lifestyle Bloggers and Digital Marketing Campaigns at Federated Media Publishing, Inc., you are the creator and editor of the lifestyle blog and advice column Advice from a Twenty Something. How has working with bloggers affected your own blog? Were you inspired by their work?
Absolutely! Working with bloggers on content marketing campaigns has helped my own blog tremendously. I've learned what makes a successful blog, what high quality content truly is, and what brands are looking for. I'm constantly inspired by the creative content I'm exposed to as well as the marketing campaigns I work on.
You live in a vintage apartment in the San Francisco Bay Area, with the location being known for having some of the most expensive real estate in the country, what sold you on your place?After living in a few neighborhoods around San Francisco, I was set on finding a place in Russian Hill. The second I saw the unique crown moldings, hard wood floors, and fantastic bay window of my little one-bedroom, I knew I had to snag it. Plus, it's one of the few buildings that allows dogs!
Tell us the process you went through while looking for your home. Do you rent or own? How long have you been there?
I've always rented my apartments in San Francisco, and, after living with roommates over the years, I finally decided it was time to live alone. I've lived in this apartment for about 8 months now, and I have to say, I absolutely love having my own space!
Your décor is eclectic with earthy colors and aesthetic. You've mastered the look by mixing bold, vintage pieces with newer styles. Did you have this specific vision in mind before you began designing, or was it a process? How long did it take from start to finish?
Since I finally had the chance to make my apartment my own, I knew I wanted to be a bit adventurous. Lots of color was first on the list, then rustic and beachy touches here and there. I only purchased pieces I truly loved. It definitely took time to come together and I'll probably be constantly changing things, but I actually got the big pieces done within the first week because I was just too excited!
What is your favorite budget-friendly piece in your home and why?
I'd have to say my couch! Affordable couches are tough to find, but Urban Outfitters had some great options for prices much lower than your typical home stores. Plus, it folds down into a bed, which is perfect for apartment living!
What items for the home would you say are most important to invest in? What items do you recommend saving on?
Honestly, I try to save on everything. As a single twenty-something, I don't necessarily want to commit to an expensive piece of furniture. I like being able to mix it up and choose fun pieces that honestly may not be realistic down the road.
Can you name some of your favorite places to shop when searching for unique pieces for your home?
I'm a big fan of Urban Outfitters and Z Gallerie for fun and quirky pieces. I also always purchase little mementos when I travel. Being surrounded by pieces that have meaning and memories attached to them makes my apartment feel like me, and that's comforting.
Do you consider yourself a DIYer? If so, what pieces did you do yourself?
Yes! I love to make things myself. My desk came from IKEA but I actually spray painted the legs gold – that was a super easy DIY. If I don't like something, I pretty much spray paint it every time. A lot of the artwork I also created myself, like the paintings and photographs in my bedroom. I'm also a huge fan of framing anything – postcards, prints from magazines, fabrics, etc.
What was the biggest challenge in decorating your home? How did you overcome that challenge?
The biggest challenge was figuring out how to arrange my furniture. It's a pretty small space but I wanted it to feel bigger. I actually had my living room arranged a totally different way and decided to change it up a month ago. I always recommend trying out different furniture arrangements – they make such a huge difference!
Has living with a pet changed the way you decorate?
It probably should more than it has! I've always wanted all white bedding, but with his black fur, it's not the most realistic choice. I'm trying it out for a bit but may end up going back to a print to hide all that shedding!
Tell us more about your blog! The entire concept of the site is to provide advice to twenty-somethings. What can visitors expect to see? What advice can you give our readers?
When conceptualizing Advice from a Twenty Something, I wanted to create a place that offered truly useful, down to earth advice, in a stylish and aesthetically pleasing way. There really isn't a modern advice column out there and I wanted to fill that space. I certainly don't know everything, but I think every girl needs a friendly voice to relate to during this unpredictable stage in our lives, and I'm here to offer that.
What do you love most about living in San Francisco? Any favorite spots?
I love the community feel of this city. It's so rare that strangers are genuinely nice and want to help you out. The amazing restaurants, stunning views, and outdoor activities make it pretty perfect too. Walking down union street or hanging out in Dolores Park are some of my favorite ways to enjoy the city.
Where would you like to see yourself in 5 years?
I hope to be working on something I'm passionate about that inspires me and satisfies my creativity. Hopefully my blog will become a more reliable source of income as well!
Amanda Holstein is The Everygirl…
Perfect date?
As long as I'm laughing, I'm happy anywhere.
Aidan or big?
Big for Carrie. Aidan for me.
Best advice you've ever received?
You can only make decisions based on what you know now.
Dream vacation?
Barcelona in the summer. The perfect combination of beach, play, and culture.
If you could have lunch with any woman, who would it be and what would you order?
Kristin Wiig and I'd order a massive deli sandwich.