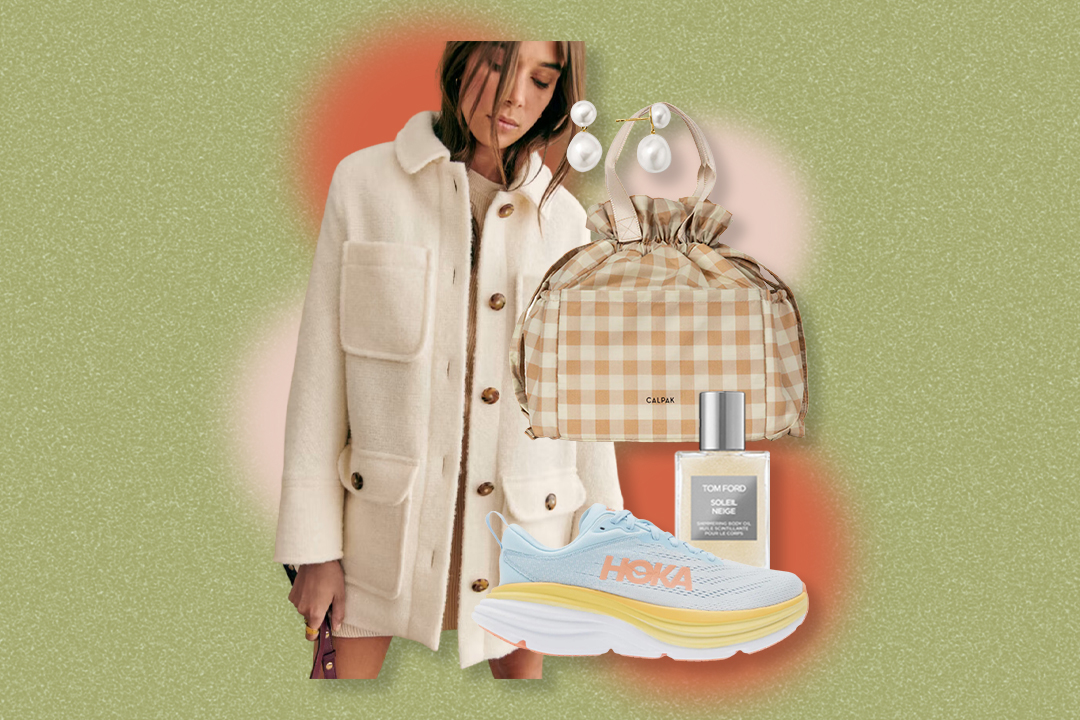 It goes without saying that 2020 has brought challenges that we never could have expected. In the wake of a devastating global pandemic, an unprecedented economic crisis, an unstable political climate, countless natural disasters, and widespread racial injustice, we at The Everygirl Media Group felt compelled more than ever before to be able to directly help our readers in need.
We are extremely excited to announce the creation of The Everygirl Media Group Foundation, a 501(c)3 non-profit, to better be able to respond to the needs and issues that are important to our team and our readers.
It is our goal to empower women and support them in times of need—and through this foundation, we can provide funding directly to the people and causes we wish to support.
The Everygirl and The Everymom brands were built around the desire to provide an online community for women to come and feel represented and supported and where they could find information, advice, and inspiration—whether that be for fashion and beauty, home decor, lifestyle, wellness, or career growth and financial decision-making.
The creation of The Everygirl Foundation allows us to take that support of our community to the next level through direct action. We have a few amazing initiatives launching before the end of the year, and we are so passionate about the opportunity to continue to grow the foundation and its programs in the years to come.
With that being said, we are incredibly excited to announce the foundation's first initiative, made possible by a generous donation from La Marca Prosecco:
We are offering four $5000 grants to women-owned businesses!
The Everygirl and The Everymom have always sought to amplify the voices of women through the online platforms we have built. Many of the women in our community of readers are entrepreneurs and small business owners with excellent products and services to share with the world.
Our goal in creating these grants is to be able to support women who own small businesses and are looking for extra funding to take them to the next level. An Everygirl is career-driven, passionate, ambitious, and determined—and small businesses are often born from a small idea backed by someone with these traits. The creation of our grants allows us to lift up our online community of women entrepreneurs and help them follow their dreams through direct funding for their small businesses.
Four $5000 grants will be awarded to women who own small businesses or are pursuing entrepreneurial endeavors. Per our company's values and efforts toward promoting diversity and inclusion, one of the four grants is reserved for a business owned by a BIPOC applicant.
Applications are open to the public—to be eligible, applicants must identify as women, be U.S. residents, and be 21 years of age or older. The four awardees will receive $5000 in business funding, as well as exposure through theeverygirl.com and The Everygirl's social media channels.
Applications open TODAY, October 1, and will be accepted through Sunday, October 11 at 11:59pm CST. To learn more about the application/selection process, requirements, and timeline, click here.
Why This Grant Matters:
According to the Women's Business Enterprise National Council (WBENC), there are 12.3 million women-owned businesses in the United States, generating about $1.8 trillion per year in revenue and employing 9.2 million people. Four out of every 10 U.S. businesses are owned by women, and the sector is growing quickly—the number of businesses owned by women has increased by 58 percent since 2007.
Businesses owned by Women of Color are growing especially quickly, making up 47 percent of all women-owned businesses and increasing by 163 percent between 2007 and 2018. Women of Color founded 64 percent of new women-owned businesses in 2017.
Yet, according to a report by Fundera, men are still 20 percent more likely than women to receive business financing and loans.
As women entrepreneurs ourselves, we can see a still-obvious gap in resources for women looking to get a business off the ground. By creating The Everygirl's Women-Owned Business Grant, we hope to provide an opportunity for women business owners to receive the funding they might not be able to find elsewhere.
Celebrating Women, Celebrating You
The Everygirl's Women-Owned Business Grant is powered by La Marca Prosecco, an elegant sparkling wine grown in the heart of Italy's Prosecco region. La Marca Prosecco believes in celebrating the joy in everyday moments, including the tireless work that so many small business owners go through to make their dreams come true. A focus on career empowerment has always been part of The Everygirl's mission, and La Marca Prosecco's generous donation allows us to provide funding for women in business who are passionate about what they do.
We have previously partnered with La Marca Prosecco to present The Everygirls Rise Conference, a virtual event centered around empowering women—not only in life but also in their careers. The Everygirl's Women-Owned Business Grant allows us to take this partnership between like-minded companies a step further by providing direct business funding to the women entrepreneurs who attend our conferences.
This grant is available to everyone—whether your business was impacted by the COVID-19 economic crisis, you are looking to invest in new equipment or employees, or you just need extra funding to take your business to the next level. We invite you to submit an application and encourage you to share this opportunity with any women you know that own a business.
We cannot wait to read your application and learn more about your business!
Sincerely,
Alaina and Danielle