As the days get longer and hotter, the allure of a chilly, air-conditioned room gets greater. And what's better than taking advantage of one of the most consistently cold indoor places—a movie theatre?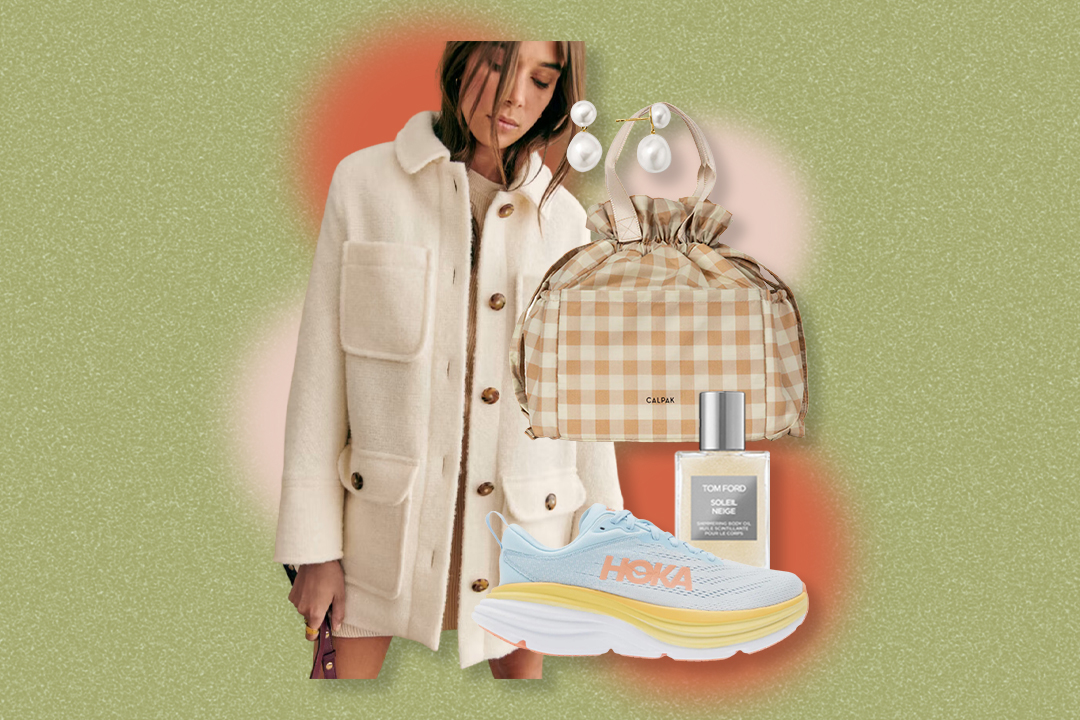 Aside from cooling off with that sweet, sweet, artificially-created polar vortex, summer is primetime for theatre-going anyway, historically being the drop point for Hollywood studios to premiere some of their most anticipated movies.
From heart-stopping action movies to family-friendly animated films to belly laugh-inducing comedies, there's something for everyone during the summer months. This year is no different, with sequels, toy-themed features, and horror films to boot.
And if you're a movie theatre fan, now's a great time to support them anyway, since many are still recovering from the impact of closures during the height of the COVID-19 pandemic.
So, wondering what to watch in theatres this summer? We have you covered, girl! Grab a sweater and some popcorn and check out the most anticipated movies of summer 2023.
The Most Anticipated Summer Movies of 2023
Elemental
Release Date: June 16, 2023
Pixar's latest film imagines the four elements—earth, wind, water, and fire—as anthropomorphic beings that are trying to coexist with each other. But what happens when two opposite elements strike up a friendship, or possibly something more? They say opposites attract, but can elements mix? With stunning animation and an imaginative storyline, Elemental is a welcome, family-friendly addition to 2023's summer movie lineup.
No Hard Feelings
Release Date: June 23, 2023
Considering I actually LOLed at the trailer for this J-Law movie, I think it's pretty safe to say No Hard Feelings is going to be the must-see comedy of the summer. Written and directed by Gene Stupnitsky (one of the writers from The Office), No Hard Feelings is about a woman who responds to a Craigslist ad from a couple who's trying to get their college-bound son to open up more and "date." Hilarity seemingly ensues as Maddie (Lawrence) tries and fails to seduce the awkward teenager.
Not only is the film a highly anticipated release for fans of Jennifer Lawrence, but for the actress herself, as well. According to AP, she always wanted to do a comedy. But despite hamming it up in interviews, she had yet to star in a comedy of her own because they weren't "funny enough." Well, if No Hard Feelings is funny enough for J-Law, it's funny enough for us, too!
The Flash
Release Date: June 23, 2023
The Flash is a well-loved DC Comics character, and that may be enough for some people to go see this film. But for me, The Flash is a must-see for its multiverse storyline with not one, but two former Batmans: Michael Keaton and Ben Affleck. Apparently, Barry Allen's attempt at saving his family screws up the timeline and may even threaten the very existence of superheroes. But it's all for a very good reason. According to Collider, The Flash is a segway into resetting DC's cinematic universe with James Gunn at the helm.
Asteroid City
Release Date: June 23, 2023
If you're anything like me, you've probably been counting down the days til the next Wes Anderson movie. If so, you're in luck because Asteroid City comes out this summer.
Starring Jason Schwartzmann, Scarlett Johansson, and Tom Hanks (amid Anderson's typical stacked lineup of familiar and promising new faces), Asteroid City is a 1950s period piece that takes place during a Junior Stargazer Convention. Apparently, the amateur astronomers get more than they bargained for as the convention is "spectacularly disrupted by world-changing events," according to the official log line. Expect Anderson's particular brand of vintage aesthetic with Kodachrome coloring, on point costumes, and quirky settings.
Indiana Jones and the Dial of Destiny
Release Date: June 30, 2023
Forty-two years after the 1st Indiana Jones movie—Indiana Jones and the Raiders of the Lost Ark—came out, Harrison Ford is finally hanging up his hat and whip. Indiana Jones and the Dial of Destiny will be Ford's final appearance as the beloved archaeologist adventurer, and hopefully a fitting send off.
The film is set during the '60s space race as Indy is facing his retirement. As usual, somebody evil is out to use a mysterious artifact for nefarious reasons, so Indiana Jones must come to the rescue one last time. Also starring Mads Mikkelsen, John Rhys-Davies, and Phoebe Waller-Bridge (as Indy's goddaughter), grab your popcorn and strap in for what stands to be an exciting summer blockbuster.
Insidious: The Red Door
Release Date: July 7, 2023
Insidious: The Red Door has a lot to live up to. The first Insidious film, which came out back in 2011, was voted one of the scariest films after researchers measured viewers heart rates while watching. The latest installment in the Insidious franchise takes place 10 years after the previous film, Insidious: The Last Key, with Josh's son, Dalton, now heading off to college.
As many of us experience when we're finally on our own, secrets about Dalton and his family begin to show themselves. Although for Dalton, that includes actual demons, not just figurative ones. Prepare to be majorly creeped out when you find out what's behind that red door.
Joy Ride
Release Date: July 7, 2023
Okay, where are my Ashley Park stans at? The Emily in Paris star is finally getting the love she deserves with a big screen starring role. Joy Ride is the journey of four female, Asian-American friends as they search for one of their birth parents. It's a story of self-discovery, belonging, and finding out where you come from. But judging by the trailer, it's going to be one hell of an adventure in line with The Hangover or Bridesmaids.
Mission: Impossible – Dead Reckoning, Part One
Release Date: July 12, 2023
Fans of the Mission Impossible franchise have been anxiously awaiting the new installment for the past five years, and finally, it's here! Tom Cruise reprises his role as Ethan Hunt, the talented spy with a penchant for saving the world—and beautiful women. Mission: Impossible – Dead Reckoning is the 7th film in the series, with the first half coming out this summer, followed by the second half next year. Expect exciting car chases and death-defying stunts (many performed by Cruise himself), that will leave you high on adrenaline. Plus, if nothing else, you can marvel at how good Tom Cruise looks for his age. Purification Rundown, anyone?
Barbie
Release Date: July 21, 2023
In the '90s, Aqua sang about being a "Barbie Girl," but kids (and even some adults) have been imagining a Barbie world for over 60 years. This summer, Greta Gerwig and Noah Baumbach will craft their zany take on Barbie's main character energy and what being a Barbie might look like—to a Barbie (or Ken, I guess). With Margot Robbie and Ryan Gosling playing Barbie & Ken, and a whole slew of enticing cameos to boot, Barbie is sure to be a wild and very pink ride.
Oppenheimer
Release Date: July 21, 2023
Oppenheimer is the gripping tale of how the atomic bomb came about, and its creator—J. Robert Oppenheimer. Directed by Christopher Nolan (Inception; Interstellar), the film is loosely based on the Pulitzer Prize-winning biography American Prometheus: The Triumph and Tragedy of J. Robert Oppenheimer. Oppenheimer stars Cillian Murphy in the title role, along with Emily Blunt (Kitty Oppenheimer), Matt Damon (Leslie Groves, Jr.), and Robert Downey, Jr. (Lewis Strauss), among others. With such a devastating topic, it's sure to be a captivating story, full of intense action and incredible special effects.
Talk To Me
Release Date: July 28, 2023
Hot off their sweep of this year's Oscars for Everything Everywhere All at Once, film studio A24 is releasing a new horror film this summer: Talk To Me. From the A24 website, "When a group of friends discover how to conjure spirits using an embalmed hand, they become hooked on the new thrill, until one of them goes too far and unleashes terrifying supernatural forces." Sounds similar to the spooky horror short story "The Monkey's Paw," which Stephen King's Pet Sematary is a retelling of. Either way, it sounds creepy. And if it's anything like A24's previous horror films (I will never rewatch Hereditary again!), it's sure to traumatize us all while simultaneously cementing itself as a cult classic.
Haunted Mansion
Release Date: July 28, 2023
Disney fans, rejoice! We're finally getting a new Haunted Mansion movie, and it looks a lot more promising than the Eddie Murphy or Muppets versions. In this iteration, Rosario Dawson stars as Gabby, a mother who moves into the mansion with her son. After experiencing a number of hauntings, she consults with spiritual experts to cleanse the house of ghosts. Expect to see attraction favorites like Madame Leota (Jamie Lee Curtis) and The Hat-Box Ghost (Jared Leto), as well as appearances from Danny Devito, Owen Wilson, and Winona Ryder. Get ready for a fun-filled and spooky ride, but beware of hitchhiking ghosts!