I know what you're thinking: this lady has got to be extraaa to voluntarily eat like Gwyneth Paltrow for an entire week (but if you've seen the other stuff I've done in the name of wellness, you probably wouldn't be surprised). Say what you will about superstar actress turned HBIC of the mega-successful online wellness platform Goop (otherwise known as the website that once sold a $15,000 dildo because "it's 24k gold," so duh), but when it comes to health and wellness, the girl knows her stuff.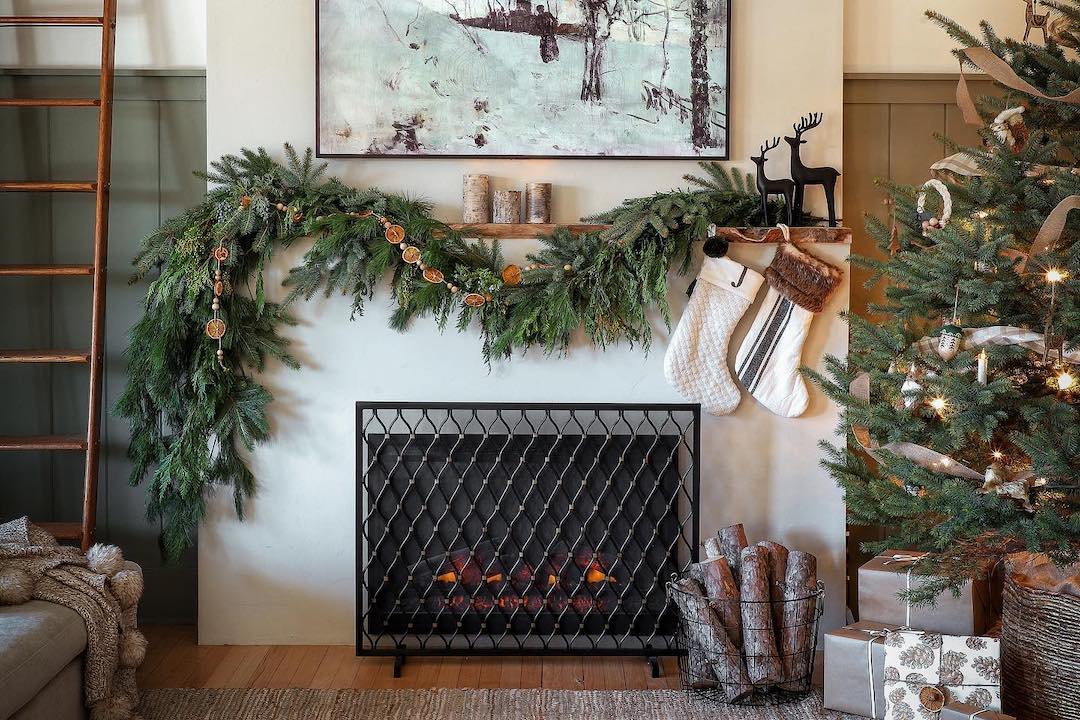 there's still time to deck your halls
Ever since her new cookbook The Clean Plate came out, I've been dying to give it a try. I'm a fan, nay, a worshipper of a good wellness cookbook. I read them before bed as if they were novels and study them as if they were textbooks. "Extra," maybe, but I do all the work so you don't have to! I went through this one in about a week, and found that the recipes weren't based off of strict juice cleanses or full of witch-potion ingredients I'd have to spend $$$ on. Instead, all of the recipes called for natural, whole ingredients and clean foods that I could find at my local grocery store. Dare I say, they seemed… simple.
As if the simplicity didn't convince me enough, my favorite part of the cookbook that really made me confident in investing a week with GP was the interviews of amazing, world-renowned doctors – holistic and science-backed is always something I can get behind. Six practitioners share their (easy to understand) expertise on topics like adrenal support and Ayurveda. The one thing they all had in common: food can (and should) be used to maximize our health. Yep, I'm sold!
So I, a self-titled Everygirl, set out on a quest to see if the #extra could be attainable. Here's what happened when I cooked with only recipes from Gwyneth Paltrow's cookbook for one whole week.
My Week with Gwyneth
The first step, of course, was not only to grocery shop, but also to prep a few basic ingredients for the week. Gwyneth (yes, we are on a first name basis) outlines pantry and refrigerator staples, which I, of course, bookmarked to go back to time and time again. But instead of copying her recommended grocery list for this week, I planned out the recipes that I wanted to try and bought only the groceries I needed for the recipes because, you know, #onabudget. I found everything I needed easily at my local grocery store, since all ingredients were fairly basic produce and pantry items (except I'm embarrassed to say I did have to ask a sales associate where they kept their "chard" — that was a first for me).
When I got home, I went to work prepping a few parts of the recipes to save myself time in the busy week ahead. I prepared and roasted beets in parchment paper (something I NEVER thought would be as simple to do as it is), washed and dried veggies (even organic needs to be rinsed!), and yes, I really did pickle my own onions (following a recipe in the cookbook). I felt like Martha Stewart and they were super delicious on just about everything all week long.
My first reaction was that most of the meals were fairly simple (no more than 10 ingredients each, and took less than 30 minutes to prepare), yet they were so good. I loved that I wasn't eating basic salads or simple protein and steamed veggies – these foods had flavor. For example, the basic hand rolls above that I ate for lunch on the first day were simple – avocado, pickled onions, carrots, kimchi, seaweed sheets. But piling on the herbs and mixing avocado with lime juice brought out all the delicious flavor and texture.
Now, let's talk my favorite meal of the day: breakfast. Yes, Gwyn has lots of delicious smoothie recipes (like the one above with spinach, coconut milk, mango, and peach). But the real magic was in the egg, porridge, and savory pancake recipes that included healthy versions of your breakfast go-tos (like frittatas and quinoa cereal) as well as recipes inspired by cuisines around the world (like breakfast dal and vegan soccatas). I don't really have time in the mornings to cook anything more complex than a smoothie or a latte throughout the weekdays (so you can count out whipping together frittata), but the breakfast recipes sounded so inventive and tasty, I decided to reimagine a couple of them for lunch and dinner. Spoiler alert: they're delicious for any meal.
GP said that a particular breakfast soccata (inspired by egg frittatas but made with chickpea flour) are a favorite of her kids, so obviously I had to give it a go (Apple and Moses were cooler at birth than I will ever be in my life). This savory pancake is made with chickpea flour (lots of fiber and protein!), cauliflower (GP uses frozen cauliflower florets because she is #relatable), peas, and turmeric.
It's served with a mint or cilantro chutney (which is way fancier than it sounds – it's really just chopped herbs with lime juice, olive oil, and sea salt), but I got inventive and put mine over a fresh green salad to make it more dinner-appropriate (which I thought was a very Gwyneth thing to do!). The lazy girl in me put some greek yogurt on top (though GP recommends aquafaba with lemon, but I was too hungry to have that kind of patience) and let me tell you, this was one of the best dinners I've had in a long time.
If you couldn't tell, putting anything and everything on a pile of leafy greens is not just for the soccata. It's a healthy eating hack I picked up along the way (and will be implementing into my regular routine). The Clean Plate consistently turns burger, savory pancake, and slider recipes into full, nutritious meals by topping on a tasty salad. One of my favorite examples was this beet falafel slider, which put to use my impressive beet roasting from earlier in the week.
I've always loved beets for their texture and nutritious value, but had no idea how to cook with them. These easy patties tasted really good, but I did accidentally burn them, so they don't exactly look appealing. Please revert your eyes above to Gwyneth's recipe page to see what they're supposed to look like. (Just a side note, my boyfriend doesn't normally like beets or falafel, and he asked for seconds, burned and all. They're that good.)
For nights where I didn't have time to make falafels out of beets (I just like to brag about it), I reverted back to some simple breakfast recipes for dinner. This recipe was simply a poached egg over sliced leeks and chopped chard leaves, sautéed in olive oil and pepper. Extremely simple, yes, but also decadent and filling.
But just a PSA about this one: Gwyneth Paltrow makes poaching an egg seem easy ("you just need boiling water and an egg!" she says). Of all the pieces of advice in the book, this is the only one you cannot trust. A couple failed attempts to poach an egg later, I gave up and used this tool that sounds really random but has come in handy quite often; it makes your eggs half poached, half fried. I'll settle for half fried because it was still delicious, and if you happen to be an egg poaching expert, please do share your secrets, tysm.
What I failed in egg poaching one night, I attempted to make up for in beet preparation the next (am I starting to sound insane, or is it just me?). Using the rest of the leftover roasted beets, I made "beet tacos" by sautéing beets with enough spices that they take on the flavor of taco meat. I was expecting this one to be kinda-weird, kinda-good, but it surprised me how truly delicious it was. Add the beet meat (see what I did there?) to a DIY taco bar, and you've got yourself a crowd pleaser. Do it the GP way and eat with gluten-free corn tortillas, cilantro, avocado, radishes, lime, and pickled onions. Do it the Josie way and add a dollop of sour cream or greek yogurt on top.
When all is said and done (and by that I mean the week is over and my fridge is completely empty), I truly felt the most nourished I had in a long time. After being used to the same basic recipes over and over again, my week with GP truly reignited my love for cooking and my passion for wellness, instead of just going through the motions. Every day, I felt excited to cook, and even more excited to eat.
Here's What I Learned…
1. I am a salad girl.
See, I've never been the type to eat salads for meals. A side-salad or starter, sure, but I just never feel satisfied enough, and typically crave something warm, a little tastier, or more filling. But after trying this kale miso salad, consider me an official convert.
The roasted sweet potatoes (still just a little bit warm from the oven), the miso dressing (with red onion soaked in lime juice) and the crunch of pepitas was incredibly delicious and satisfying. So good, in fact, that I scratched my recipe for the next day's lunch and made this again because I was craving it… ummm I'm not the kind of girl who craves salads!? The lesson: don't judge a book by its cover, or a salad by its name. Also, don't force yourself to eat boring or unsatisfying meals when trying to eat healthy. Find the right combos and flavors for healthy eating you'll crave. Which brings me to…
2. The only way to stick to a healthy diet is by enjoying it. The only way to enjoy it is through flavor.
If you're eating a wide variety of fresh, organic produce, it's a *huge* difference in flavor than a bag of spinach from the store. There's truly a lot of flavor in produce that I never really enjoyed before this week, but all the meals I tried brought out the freshness and taste of each food. Follow recipes like the ones from this book to actually enjoy eating your veggies, and add lots of spices, herbs, and healthy sauces to make your food actually taste delicious. You'll stop craving the unhealthier stuff.
3. Be adventurous in your cooking.
OK so maybe I won't be splurging on $300 bath milk or voluntarily getting stung with bees in the name of beauty any time soon, but I do feel a little bit closer to Gwyneth Paltrow, and my life is just a little bit changed after this week. The biggest change, in my opinion, is that I've become more adventurous in the produce I can cook. Roast a beet? Never thought I'd do that in my life. Actually purchase and cook whatever the hell "chard" is? Astonishing. Rather than sticking to the same grocery list of produce (spinach, berries, avocado, repeat), I feel much more confident in my ability to pick out what's in season or try a new veggie, and figure out a way to make it delicious. I learned that "eating clean" should not be bland, boring, or basic, and I have my girl Gwyneth Paltrow to thank.
What cookbook that has changed your eating habits?