In the hustle and bustle of Downtown Los Angeles sits a historically significant, culturally charged, and artistically-inspired oasis for modern businesses and creatives, called the ROW DTLA. In one of its revamped warehouses (which has its origin story dating back to the 1970s) is where the lifestyle communications group Be Social is housed.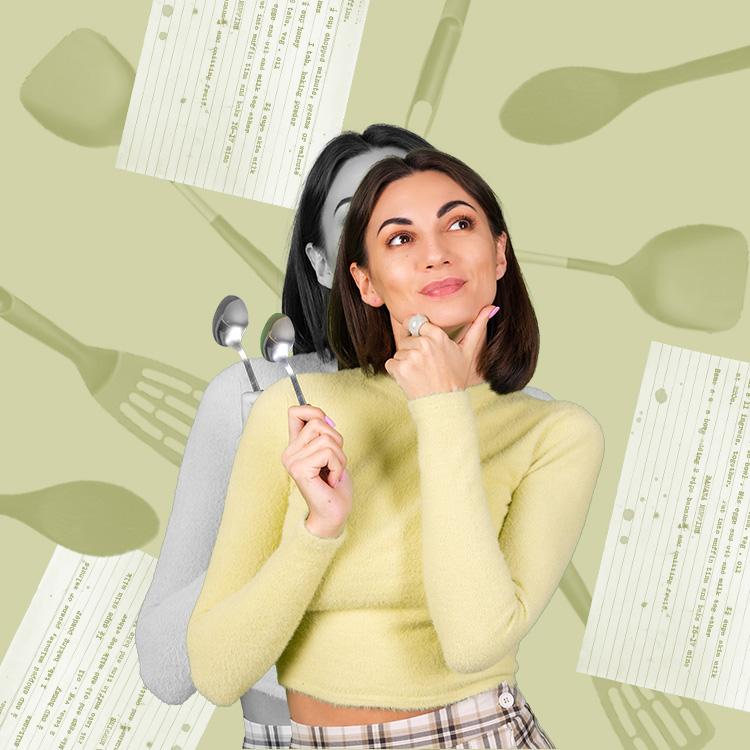 high in protein, good for gut health, and anti-inflammatory? yes, please!
Ali Grant, Be Social's founder, is not only the head of her company, but also the visionary behind the meticulously planned and elegant design of the office's headquarters. The modern and industrial, yet soothing and organic decorative touches combined with the open layout and attention to detail showcase the regard for the importance of composing a space based on her employees' day-to-day needs. We got a chance to learn more about Ali's career path, style inspiration, design process, and how the office visually communicates what her company stands for.
Name: Ali Grant, Founder of Be Social
Age: 31
Education: Bachelor's Degree in Journalism, Cal Poly San Luis Obispo
Location: Los Angeles, California
We would love to know a bit about your career background! Where did it all begin, and how did you start your professional path?
I always thought I'd be an Erin Andrews type and do some sort of television hosting or reporting, but after taking a few courses in public relations, I quickly changed my focus away from broadcast. Through college, I interned like crazy (I always recommend this!) and really found what I loved and didn't love. Post-college led me to a few agency jobs and as the industry shifted to digital initiatives, I saw a void in the marketplace for an agency laser focused on influencer marketing. Be Social was born from the idea that influencers will change the way consumers discover products. 
Did you always have in interest in public relations growing up, or did it develop with the rise of social media and influencer marketing over the past decade?
I had always been interested in media and writing. I grew up loving broadcast news and reading magazines — I knew a career in either would be the right path. An exciting shift in the media landscape has been the growth of non-traditional platforms, such as bloggers, YouTubers, and Instagrammers. It has allowed just about anyone to have a voice, point of view, and to share messaging. The sky is the limit.
Why do you feel that having an appealing workplace aesthetic is essential for keeping productivity high?
I didn't know it was such a necessity until we actually had a comfortable, aesthetically-pleasing workplace. We are a boot-strapped company, so we've had our fair share of subpar work spaces — at one point we even had to take over a garage. You have to do what you have to do in the early years. Luckily, there are so many options for entrepreneurs starting out these days such as WeWork or The Wing. Fast forward to today, I can't even believe we are in this gorgeous space! It's definitely a pinch-me moment and has certainly brought a boost in morale, productivity, and interest in our business.  
To achieve such a cohesive and defined look, did you work with a designer, or take it on all by yourself? What was the experience like?
It was certainly a collective effort! I had a vision for a feminine-but-relaxed workspace that allowed our creativity to soar and felt comfortable to come to each day. Our interior designer brought that vision to life in the perfect way, but our executive team was a big part of the overall decision-making, so it was truly place we all built together. The process was certainly stressful — lots of back and forth conversation and decisions — but the end result was worth the headache!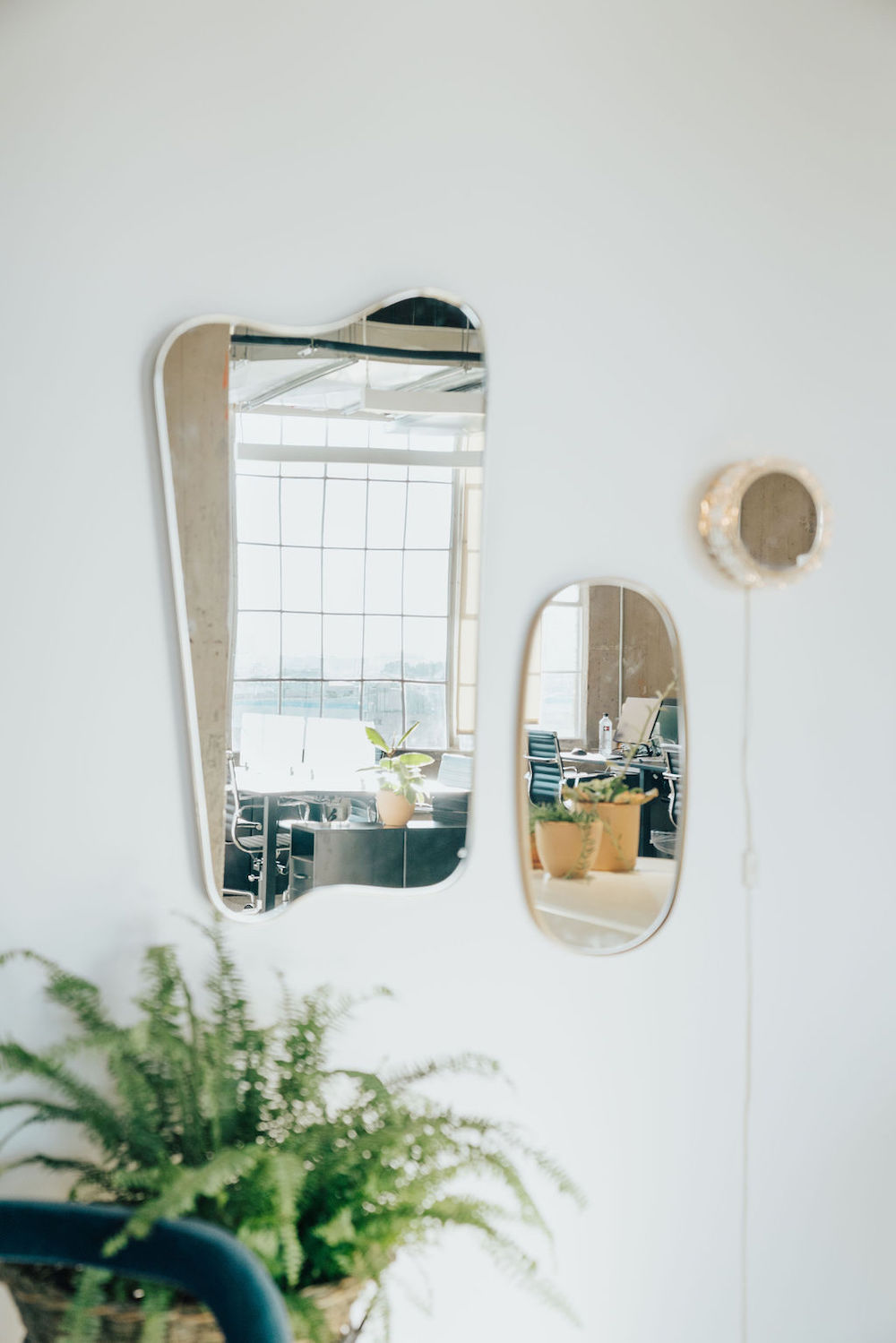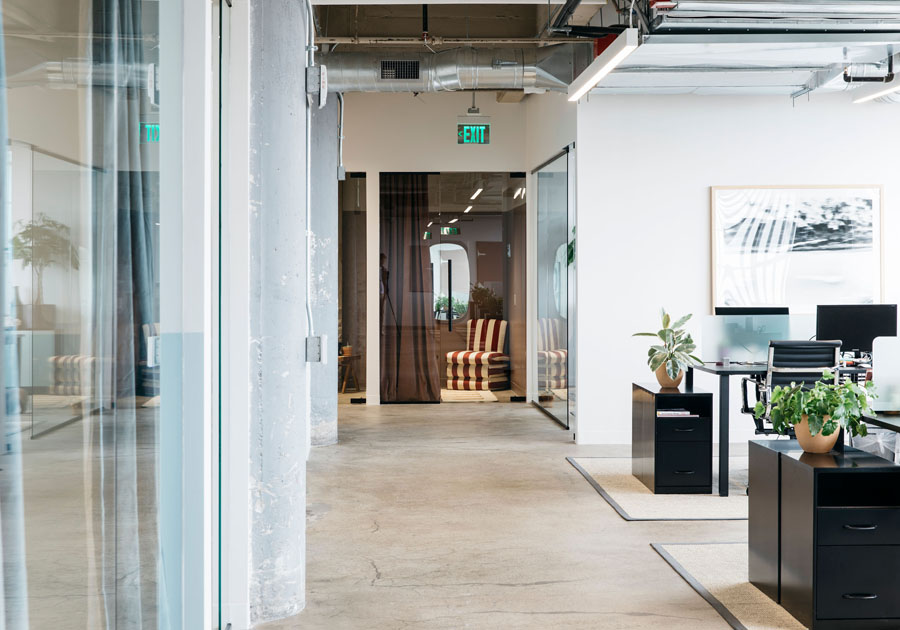 How much time went into achieving the current look of this office space? Did you hit any significant obstacles in the way of the process?
We signed the lease almost a year before we were able to move in as we had to finish out the construction of the space. When we signed the lease, it was a complete empty shell, so we were part of every decision, from the amount of offices to meeting rooms. To say the least, it was a long process. The actual design process was much quicker and was about three month turn around from renderings to purchasing. As with any construction job, the biggest obstacle was the budget and we certainly went over, but ultimately I wanted it to be perfect!
You've got some magnificent views from your office! How did you pick the location, and how has the spot's history and vibe influenced the way you decided to decorate?
We literally can see the Pacific Ocean to the Hollywood sign from our entire office. From night to day, it's the most magical and inspiring view! I was seeking a space that felt creative with high ceilings and tons of light. The search across Los Angeles for this space took months, but the moment I stepped onto the Row DTLA campus, I knew it was meant to be. On top of the aesthetics of the space, there were so many like-minded tenants such as Adidas, Zappos, Splendid, APL, and more! 
Between your own office, the communal space, the conference room, private call rooms, the kitchen, and more, you have endless spots to get work done in different environments under the same roof. Which spot is your personal favorite in terms of how it is designed, and why?
I love our call rooms. For our line of work, it's constant conference calls, so having a dedicated space for taking calls has been so integral to our work day. I love how they turned out feminine but edgy and most importantly, functional and comfy. It's nice to be able to use so many varying areas in our office in order to add a bit of change to the day.
What tips do you have for finding artwork for a common workspace or office?
Our interior designer really had an eye for the accessories and he went on hunts to vintage stores and estate sales to accumulate the perfect mix! Accessories are a simple way to add some flair on a budget.
Surely, as a relationship-focused communications agency, you have meetings at the office regularly. What is the first thing you want visitors to notice when they come into the space?
Our creative vision! Prospective clients keep saying it over and over again — the way we designed our space is a clear representative of the creative juices running through our agency. Take a peek around our entrance into the common work area and you will see our team seamlessly working together on campaigns and projects. 
 In what ways does the Be Social office space influence the way you run your business?
Having functional workspace is extremely important in our line of work, as we spend so much time on our computers and phones. We need space that allows us to be creative, comfortable and create! So much of what we do requires us to invite people into our space, so feeling confident in bringing them here as really opened up opportunities for us to grow!
How do you feel the workspace embodies and showcases the Be Social brand?
It's feminine, fresh, creative, warm, comfortable, and on trend. I strive for our agency to be described as all of these things!
Being where you are now, what advice would you give to your 22-year-old self?
Stop comparing yourself to what everyone else is doing. Outdo your past, not what others are doing. Life is about pushing your own limits.
Ali Grant is the The Everygirl…
Favorite beverage to start off a busy day: Iced coffee with almond milk… always.
A new skill you'd like to learn: I love anything beauty related… I am in awe at the work my friends Morgan and Tauni do at Nine Zero One. I would love to have a day in the life of a talented hair stylist — so fun!
Movie you can watch over and over: I actually don't love watching movies and get super antsy, but I love a good TV show — I'm afraid to say this, but I just started Friends and I am obsessed!
Your mantra: Get out of your own way!
Favorite subject in high school: I did our school's morning broadcast, so that was by far my favorite course.
If you could have lunch with any woman, who would you choose and why? Oprah! She's a media powerhouse. There would be so much to learn from her… I would need more than a lunch.