When I first got into beauty, I watched every tutorial, favorites video, and must-haves list on the Internet. I was obsessed and wouldn't stop until I knew everything there was to know. But what no one told me was that beauty could get expensive—even if I was buying the cheapest products on the market. Just because one person says you need three foundations, a huge brush set, and a 10-step skincare routine doesn't make it so; having a solid beauty routine full of unique, versatile products can be pared down quite a lot.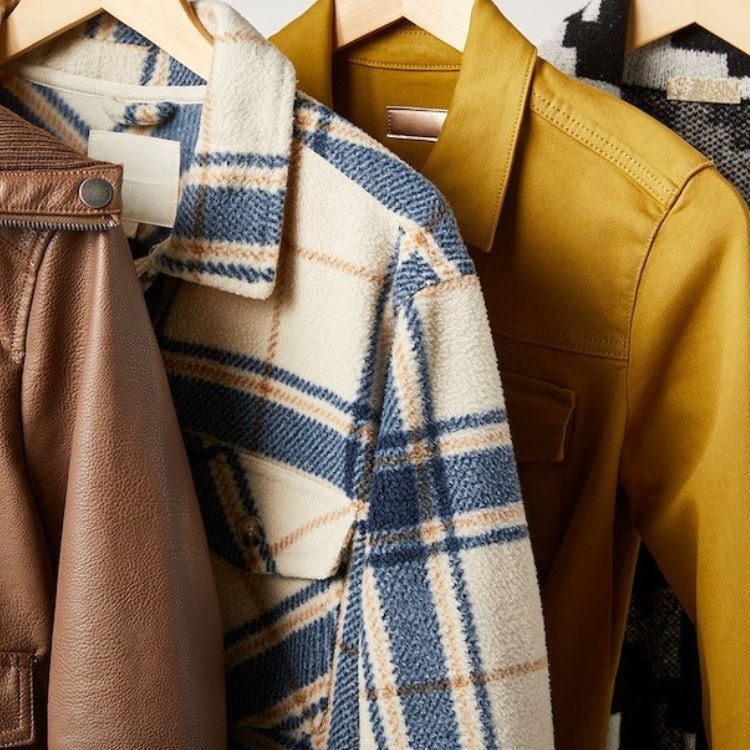 ...and it's wallet-friendly
If you're just starting your beauty collection or just love trying new products (who doesn't!), try FabFitFun. Getting your hands on new products adds up, not to mention how daunting it can be sifting through the hefty amounts of beauty products on the market. FabFitFun is a seasonal subscription box that sends the best full-size beauty, fashion, wellness, and lifestyle products to your door. I've been using FabFitFun for years, meaning I've tried dozens of products from them at this point. Some of my favorite beauty products in my collection I tried solely because of FabFitFun (including these nine favorites below!). A box has never disappointed me, and I love how transparent and easy it is to skip a box or unsubscribe. Plus, for how many products you're getting, it's so affordable—and even more, using code THEEVERYGIRL saves you $10 off on your first box!
If you want to get a headstart, you can order your first box here—or keep scrolling as we're sharing the nine beauty products everyone should have in their routine and the products we're loving from FabFitFun.
1. Makeup Remover
Whether you apply a full face or the basics, you need a makeup remover—no exceptions. The first rule of skincare is taking your makeup off and cleansing your face before bed. But that's not the only use for a quality makeup remover: you'll also use it for taking off any smudges from mascara or eyeliner, removing swatches, and toning down blush or bronzer. There are tons on the market, but a makeup cloth like the Makeup Eraser is our go-to. All you need is a little bit of warm water and this cloth, and everything comes off—seriously, EVERYTHING. Plus, we love how eco-friendly and sustainable it is. No single-use pads or wipes. Just pop this in the washer once or twice a week, and you're good to go!
2. High-Quality Shampoo and Conditioner
Your hairstylist wasn't wrong: a nice shampoo and conditioner will completely change your beauty routine. Shampoo and conditioner are some of the most important products you put on your hair; they're what sets you up for a good hair day more than anything. While you don't have to spend a ton of money, you should invest in a product that will work for your hair type. This set from R+Co is my first defense for a good hair day. It does everything I could want in a hair product: smoothes, shines, volumizes, and strengthens, leaving my hair in perfect condition without having to style.
3. Dry Shampoo
Speaking of hair, when you're making your 'do last, dry shampoo is essential. Not only will it diminish any grease or oily on your scalp, it prolongs your style and adds volume and texture to otherwise "blah" second or third-day hair. But they're not all created equal; it's important to opt for one that won't cause too much build-up or create a white cast on your roots. This one from dpHue (a favorite brand from our editors—we love all the amazing brands FabFitFun carries!) has apple cider vinegar, so it detoxes your scalp as you use it.
4. Lengthening and Volumizing Mascara
The key to a great makeup look is always mascara—I stand by that. It opens up your eyes and makes you look awake, even when you've put nothing else on. If you want only one mascara in your collection, opt for one that is both lengthening and volumizing. It'll make your lashes long, thick, and hold a curl in place all day long. And if it's clean like this one from Ilia Beauty, even better.
5. Neutral Eyeshadow Palette
Regardless of how much eyeshadow you use on a daily basis, it helps to have at least one option in your collection to create looks for day and nighttime. One key point is to make sure the palette you choose, like this one from Laura Gellar, has a nice range of light to deep shades so you can create a variety of looks without having to dip into other palettes or feel like you're missing anything.
6. Night Cream
Your nighttime skincare routine is when you use all the exfoliators and acids and retinols that dry out your skin and cause irritation, but it's also the point in your routine that you can get away with using products that are thicker and more emollient since you're just going to sleep. If you want to up your skincare routine and make it a little more luxurious, a night cream is where it's at. I'm dying to try this one from ELEMIS that was in FabFitFun—it's a cream/oil hybrid that looks ultra-moisturizing for my dry skin.
7. Eye Cream
Most of us know why we need a cleanser or moisturizer in our skincare routines, but if you're missing anything, it's eye cream. The under eyes are the thinnest skin on our faces, usually meaning they're the driest and need the most help. Your nighttime moisturizer usually could do the trick, but if you want something you can use day and night that is relaxing, cooling, and smoothing under the eyes, this product from Tula (a brand I'm excited to try after a ton of readers suggested it!) is it.
8. Daily Moisturizer
Your nighttime moisturizer is likely a little too intense to wear under makeup and SPF. Having a moisturizer you can apply as the last step of your skincare routine that will sink in quickly but create a buffer between any drying or pore-clogging makeup will make your morning skincare routine so much better (and probably your skin too—since incorporating a morning moisturizer in my routine before makeup, I've noticed way fewer breakouts!).
9. Eyelash Conditioner
If you're a beauty lover at heart, you probably enjoy trying new, innovative formulas and products unlike everything else you already own or hear about. This eyelash conditioner—which helps you achieve fuller, stronger lashes naturally over time—is one of the coolest products I've seen from FabFitFun. This isn't something I'm likely to pick up on my own, so it's exciting to be able to try it in a box like this.
This post is sponsored by FabFitFun, but all of the opinions within are those of The Everygirl editorial board.