If you ask anyone who knows me, they'd agree that I do my best to keep up with the latest and greatest trends that make their way to my TV screen, newsfeed, and inbox. I would, by no means, consider myself a trendsetter, however, I would generously label myself as a trend chaser. And let's be real — I hate running. Trends come and go and it can be tough to jump on a bandwagon, only to watch it fade into washed-up fad land weeks or months later. The easiest trends to follow are the ones that never go out of style and nothing says "here to stay" like taking an interest in environmental sustainability and reviewing how our day-to-day functioning impacts the planet that we call home.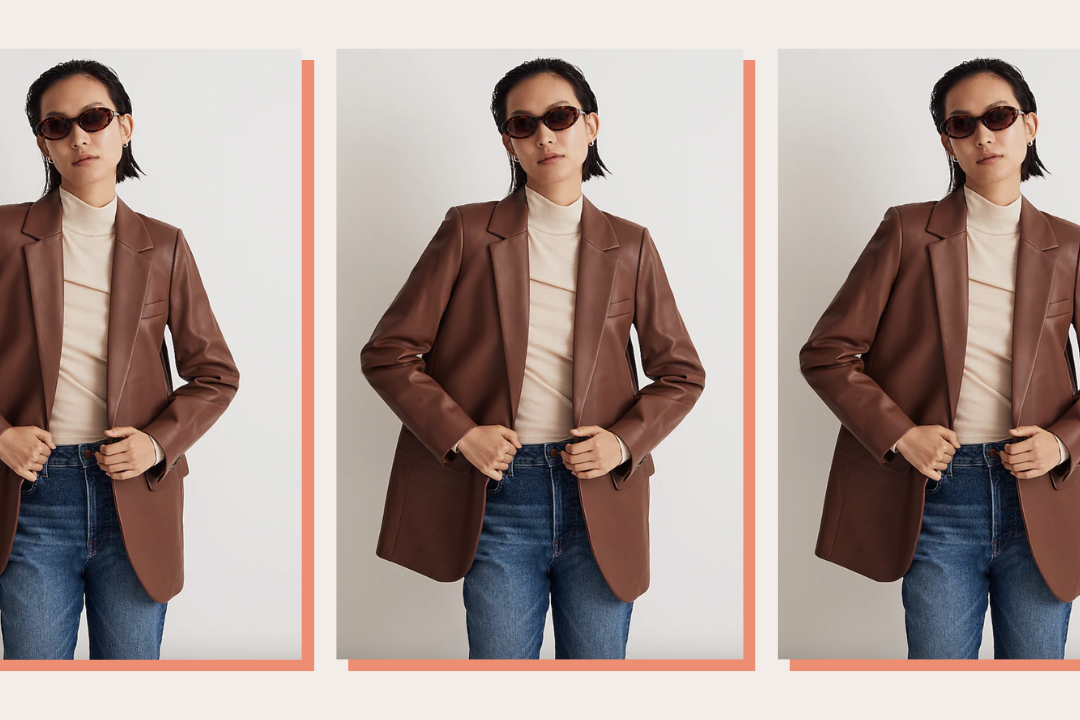 time for your fall wardrobe update!
Historically, the beauty industry has not been kind to good ole' Mother Earth, as it relies heavily on plastic for packaging. According to Forbes, humans will be responsible for mass-producing 50 million tons worth of plastic by 2050. The National Oceanic and Atmospheric Association makes an equally terrifying claim that most plastic takes an upward of 450 years to decompose. Take a look in your bathroom. How many of your products are single-use, and how many times do you mindlessly toss said items into the trash once they're done? In my bathroom alone, I own 34 plastic bottles that I shamefully toss after use and those 34 plastic bottles will outlive me in some landfill until the year 2470. I am quite particular about the ingredients I'm using on my face, my body, and my hair, so why don't I take as much care in researching packaging and what happens to these products that I toss into the abyss of my trash chute when they expire? I agree, it sounds selfish. I'm not waiting for the new year to make the vow to myself to reduce my plastic footprint. I'm on the hunt for brands and products that offer more sustainable packaging and I'm here to share some of my favorite finds with you. Wake up, Everygirls…life in plastic isn't fantastic.
Source: @aliviafields for @lovebeautyandplanet
1. Love Beauty and Planet
Love Beauty and Planet is a brand that fulfills all of my affordable, clean, drugstore beauty desires. The company outlines 6 goals for a better future – sourcing ingredients responsibly, reducing waste, saving water, being transparent, supporting environmentalists, and continued product development. They utilize packaging made of recycled materials. Though their caps are plastic, they are currently looking for alternatives set to launch by 2021. Their products are easy on the environment and easy on your wallet. Love Beauty and Planet brandishes attractive price points and serves as a solid gateway for transitioning to a more eco-friendly beauty routine.
Source: @lush
2. LUSH
Lush has made some serious strides when it comes to reducing their plastic footprint. Besides the impressive fact that 35% of their products are sold without packaging, The company has partnered with the Ocean Legacy Foundation to produce bottles and pots from recovered ocean plastic. Lush also offers the strong incentive of a FREE face mask if you return 5 pots/bottles to one of their stores. I'll take one of everything, please.
Source: @swbasics
3. S.W. Basics
S.W. Basics is a company that did it right and made the choice to produce eco-friendly packaging since its birth. The brand prides itself on simplicity and sustainability in the form of plastic-free packaging (glass jars and sugarcane-based tubes) and certified organic ingredients sourced from family farms. YAY for eco-friendly options! Go, S.W. Basics, go.
Source: @meowmeowtweet
4. Meow Meow Tweet
Meow Meow Tweet is a small-batch skin care company committed to providing organic, vegan ingredients, planet-friendly packaging, and giving back. Co-founder Tara Pelletier scrutinized alternative ways to sustainably package a perfectly curated deodorant formula and, after much trial and error, she got creative and partnered with a company that made sturdy, biodegradable, paper tubing to house her product. Per Meow Meow Tweet, all goods are either "hand wrapped in PCW paper or housed in glass containers." If that hasn't sold you, the spunky label illustrations by co-founder Jeff Kurosaki will. Tweet yo' self.
Source: @seedphytonutrients
5. Seed Phytonutrients
Seed phytonutrients is a brand that proclaims itself to be "a young company with old-school values." They stand behind their mission to "plant the seeds of health, well-being, and sustainability for future generations." They use recyclable, eco-friendly packaging for all of their products, have partnered with Ecologic to create the first shower-friendly paper shampoo bottle, and have partnered with TerraCycle implemented a recycling program for Seed Phytonutrients' pumps.
Source: @renskincare
6. REN Clean Skincare
Another clean brand to take the sustainable beauty industry by a storm is REN Clean Skincare. REN emphasizes the importance of cleaning up your skincare and cleaning up our planet. With recyclable packaging made of reclaimed ocean plastic and refillable options, REN is on track for its goal to go "zero waste" in 2021. Keep on keepin' on REN, we see you.
Source: @bybibeauty
7. BYBI
BYBI (pronounced bye-bee) is a company that believes that "sustainability is a need to have, not a nice to have." They strive to pave the way for sustainability in the beauty industry and to set the standard for those that follow. They are continually evolving their work with environmentally responsible ingredients, sourcing, and packaging. 97% of their packaging is recyclable and comes in the form of glass, bioplastic made from sugarcane, and grasspaper. Say BYBI to feeling guilty for sacrificing the planet's beauty for your beauty.
Source: @loli.beauty
8. LOLI
LOLI is a cheeky name that stands for "Living Organic Loving Ingredients." LOLI is looking to make changes in the beauty industry. For each purchase of $75, they donate $1 to organizations that fight human trafficking. Their packaging ranges from "food-grade, glass yogurt jars that can be reused for food storage" to "certified compostable labels, bags, and boxes." LOLI is fresh, clean, and ready to be your new go-to beauty brand.
Source: @farmacybeauty
9. Farmacy
Last but not least, we have Farmacy, a brand that believes in farm-to-face skincare that is potent, clean, and mindful. They team up with organic farms that use environmentally sustainable methods and they utilize paper packaging from well-managed forests. When I picture Farmacy products being whipped up, I imagine a mystical setup of a lab table, graduated cylinders, and pipettes in the middle of a sunny field on a summer day. I'm 99% sure this isn't actually the case, but it's most definitely a lovely thought.