If I had a dollar for the number of times I've heard the warning, "You shouldn't work from home in your bed," I'd have enough money to move out of my cramped studio apartment and look for a more spacious option that would allow me the luxury of the desk/office space I'm missing. I can see where critics are coming from: a bed is a place for sleeping and, in an ideal world, having an out-of-bed workspace can have a positive impact on productivity, sleep, and our mental health.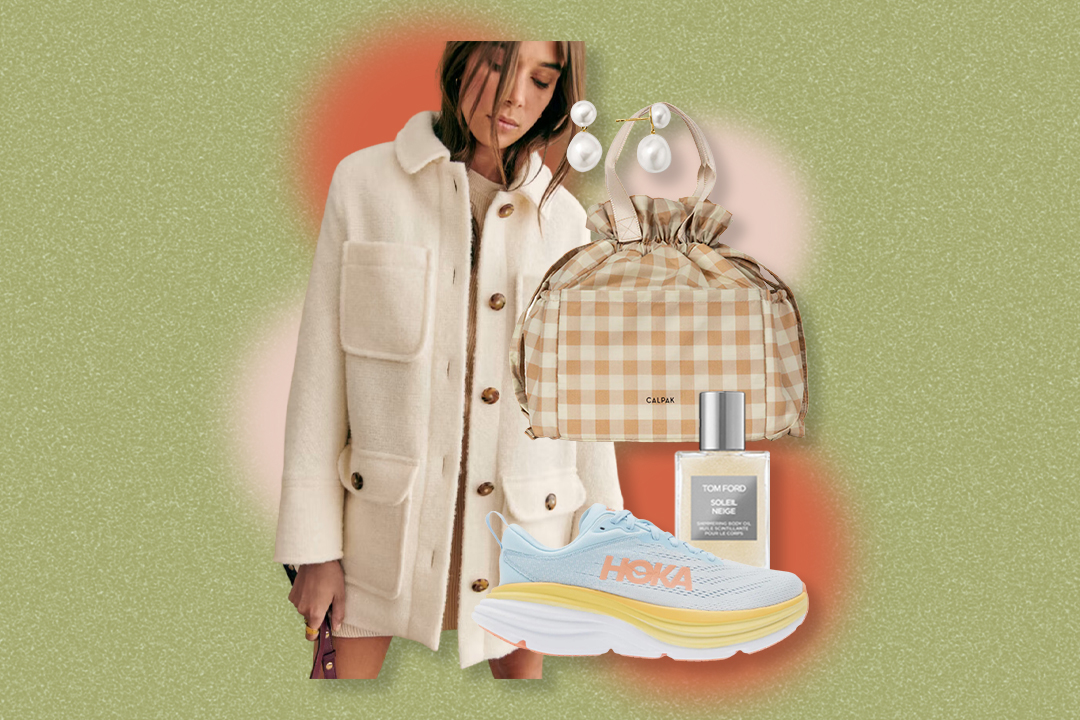 As much as I'm sure we'd all love to have a designated workspace that isn't our bedroom, sometimes there's just no getting around it. Whether it be having a small space to work with, attempting to work where kiddos are running around, hiding from a pet who has an affinity for your laptop keys (my cat is the queen of this), or sharing a WFH space with a partner who needs the living room for a conference call, sometimes working in bed might be your only option.
So, let's normalize working from home in bed! If working in your sleep space works for you, that's 100 percent OK and totally doable. Here's how to make the most of it.
Separate sleep time from work time
As tempting as it is to snooze your alarm until 8:28am to make your 8:30am start time, stay snuggled in your blanket burrito, and keep your pajamas on all day, don't fall into the trap! In the interest of separating sleep time from work time, get up early and partake in a morning routine to get you out of bed and to signal to your brain that it's time to wake up and seize the day. When you return to your room, transform it into a workspace. Open your blinds to let the light in, make your bed, set up your laptop, change into a designated work-from-home outfit, set your favorite productivity playlist, and get going.
Invest in a back pillow to improve posture
While sitting up in bed is a good alternative to lying flat (which may put one on the fast track to a fatal, accidental nap), it offers little to no back support. These back pillows will help your alignment, assist in improving your posture, and are an absolute must for working from your bed.
Get a laptop tray
No desk? No problem. If you don't already have one, laptop trays are such a game-changer for working in bed. Having a flat surface to rest your laptop, notebook, planner, and coffee is so necessary and serves the function of a desk without the bulkiness.
Buy non-spill drinkware
If you're like me, no workday is complete without multiple cups of coffee, hundreds of milliliters of lemon water, and several glasses of matcha tea. I used to have a very horrible habit of placing my beverages on the corner of my laptop next to the keypad—I know it's bad, please don't yell at me! Now I am older, I am wiser, and I bought spill-proof cups with lids that have offered the perfect solution. The idea of past me alone gives me a mini heart-attack and sends shivers down my spine.
Add to your extension cord collection
Unless your bedroom is stacked with outlets, you're going to need to invest in additional extension cords and outlets to fuel your electronic lifelines. Most bedrooms weren't designed to be offices and don't have many/close enough outlets to allow us to have all of our devices charging in cord length distance of our beds. Alas, we shall adapt.
Schedule breaks to get up and moving
As with sitting at a desk all day, sitting in your makeshift desk-in-bed situation for prolonged periods can have a detrimental effect on our health. Dr. Jasmine Marcus, PT, DPT, CSCS told Popsugar that getting up and moving "anywhere from every half hour to every two hours" can be beneficial in combatting an otherwise sedentary workday. Schedule deliberate stretch and walk breaks throughout your day to relieve pressure on your spine.and to keep blood and endorphins flowing.
Having a set nighttime routine
When your workday ends, clean up your workspace, say "goodbye" to your bedroom for a few hours, and treat yourself to a change of scenery to dissociate from your workday. Just as with a morning routine, perform a night routine of choice to help you wind down and to signal to your mind and body that it's time for bed. Set the mood for bedtime, dim the lights, get in your coziest PJs, light a calming candle, and do a relaxing activity such as journaling or reading. Try your best not to scroll on IG or TikTok—your eyes and mind deserve a break!