When I planned my small wedding, it was an intentional choice. We spent over a year pouring over every detail, delighting in the idea of a celebration that brought only our nearest and dearest together.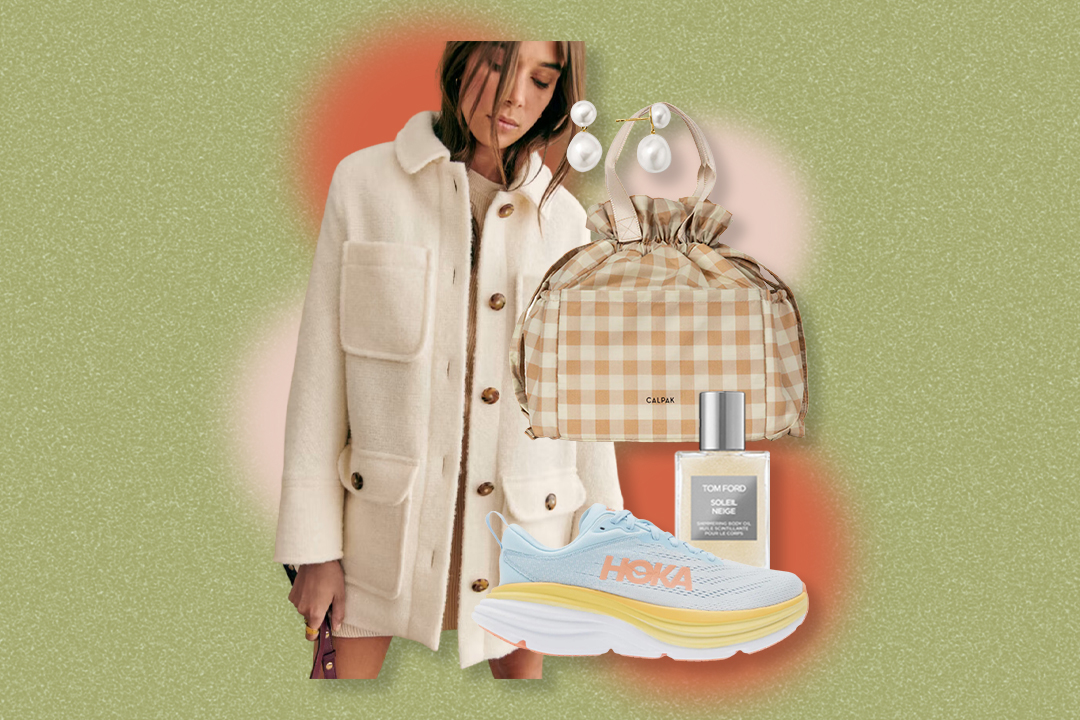 However, I know that planning a small wedding would typically be considered the anomaly. Brides look forward to saying their vows in front of dozens—or even hundreds—of family and friends… and now, so many 2020 couples are watching their hard work planning the biggest celebration of their lives turn completely upside down. As restrictions on group gatherings continue in the coming months, they're left mulling over the backup options.
They may be deciding between getting it done quickly with a courthouse ceremony, waiting until 2021 (or later…) for the big wedding of their dreams, or finding an answer somewhere in between.
All 50 states have officially begun their phased reopening plans and we anticipate that small group events may be permitted in the coming months. Couples may consider a smaller wedding as a way to celebrate without waiting until some unknown date months into the future. To those brides, I'd enthusiastically advise: do it!
Let's reframe the narrative here: sure, a small wedding may not have been your first choice. Yes, you're going to have to take a long, hard look at your guest list and make some cuts. But, a small wedding can result in a beautiful and fun celebration with more pros than cons.
First things first, how do you cut the guest list?
When you're planning a larger wedding, the guest list can start to spiral quickly. There's your mom's book club friend, your dad's old fraternity buddy, your down-the-street neighbor from growing up, those two acquaintances that come attached with another friend. You can go from 30 to 300 in the blink of an eye.
Once you've committed to a small wedding, however, things are a bit different. Maybe you're planning a small wedding from day one or maybe you've already sent out save the dates or invitations and need to make cuts now. Either way, think about how you can make a distinct cut. Limit it to immediate family and bridal party or family and former roommates—other guests can't argue with not fitting into one of those clear categories.
Speaking from my experience, when you're hosting a small wedding, people are understanding. We limited ours to immediate family (parents, siblings, spouses) and five friends each, plus spouses or long-term partners. With only a handful of guests, there's not much wiggle room for a friend to say, "Well, all those girls got invited, what about me?!" Yes, it definitely makes me sad that some of my good friends weren't there, especially those who would have absolutely been invited had we had room for just four or five more people, but not a single one expressed hurt feelings or anger toward me—nor did it affect our relationships. Those who are true friends will understand the situation you're in and, at the end of the day, they want you to be happy.
But, how do you make those friends and family that didn't make the cut feel included? We're in the era of Zoom and Facebook Live wedding streams. Embrace it! Let's say you sent out 150 save the dates four months ago and now you're looking at a max list of 40. Send out an email explaining the limited guest list situation given the current climate, tell them you still wish to be surrounded by the love of everyone invited, and give them the information on your planned broadcast.
Don't want to mess with technology on your wedding day? Let them know you'll be sending out photos and a video after the event—but, maybe, err on the side of not including registry information.
Once the guest list is buttoned up, your stress level will drop
You can take a deep breath once you've designed a guest list that's teeny-tiny. Trust me, getting over that "who's in?" bump is going to be the most stressful part of planning a small wedding.
The smaller wedding stakes are significantly lower and smaller decisions mean less stress. Need to make a change to a contract or add in a vendor? When you're dealing with a pared-down guest count, it's easier to recalibrate decisions. Think about it: you can change course on three table arrangements or 30 invitations far easier than you can on 10x that amount.
Plus, you can take on DIY projects without the stress of staying up 'til 2am for a solid week before your wedding. Learn calligraphy for your envelopes—20 will be a far less daunting task than 200. Craft your own candy bar. Watercolor your place cards. You can go Pinterest-wild when you only have a small number of guests to craft for.
A smaller wedding means a smaller budget
Weddings are expensive, y'all. So, if I had to pick just one silver lining of cutting down the guest list, it's spending less money. If you're spending $100 a head on 30 guests instead of 300, that's just easy math. You're going to spend significantly less money no matter how you cut it. And, that's money you can put towards a down payment on a house, paying down student loans, or building up your emergency fund. Or, of course, splurging on that swoon-worthy dress.
Fewer guests means room to splurge on food and drink
The flip side of the smaller wedding/smaller budget coin is you'll have the wiggle room to splurge on upscale food and drink that may be cost-prohibitive at larger numbers. For us, that meant indulging in a five-course tasting menu and nine hours of open bar. Could we have done that with even 60 guests? Not on the budget we had in mind. But, with only 35 guests, the (food and drink) world was our oyster.
Eliminate the seating chart drama
One of the complaints I heard again and again from friends planning their wedding was the hassle of creating a seating chart—or even just a table chart. When you cut down the guest list, there's a whole lot less seating stress to worry about. Placing just 35 guests meant that my then-fiancé and I spent an hour max thinking about which of his friends would mingle best with mine. It was a fun, "Oh! They'll totally vibe!" activity rather than a nagging, "OMG, how many more sticky notes can I place around this room?!" task.
You can spend quality time with everyone
At a big wedding, you could spend hours going from table to table saying your hellos, without ever getting past the "Congrats!" and "Let's take a photo!" conversation. At a smaller wedding, you're giving yourself the chance to create meaningful memories with each and every person in attendance.
Plus, with fewer people there, you can hang out, celebrate, and soak in the joy of all those around you without worrying whether you remembered to thank your dad's golfing buddy or your mom's colleague for coming.
An intimate celebration is one your friends will remember forever
All this is to say, I know the small wedding may not have been how you envisioned your dream day coming together. But, trust me, if you do choose to move forward with a cozier celebration rather than waiting until a larger party is safe, you won't miss out.
The experience will be different, yes, but you'll be thankful for a meaningful day spent doing exactly what matters: making a commitment with your partner. And, while the guest list may be smaller, you'll share this intimate experience with those closest to you—and that's something that your guests will look back fondly on having been a part of for years to come.