I appreciate a good manicure just as much as the next person, but I still can't bring myself to get one done. After all, getting your nails done—via a technician or an at-home manicure kit—is time-consuming and costly. However, I wanted to have my nails done before I got engaged. Rather than visit a nail salon or whip out my old polishes, I opted for some press-on nails. And to my surprise, they blew me away.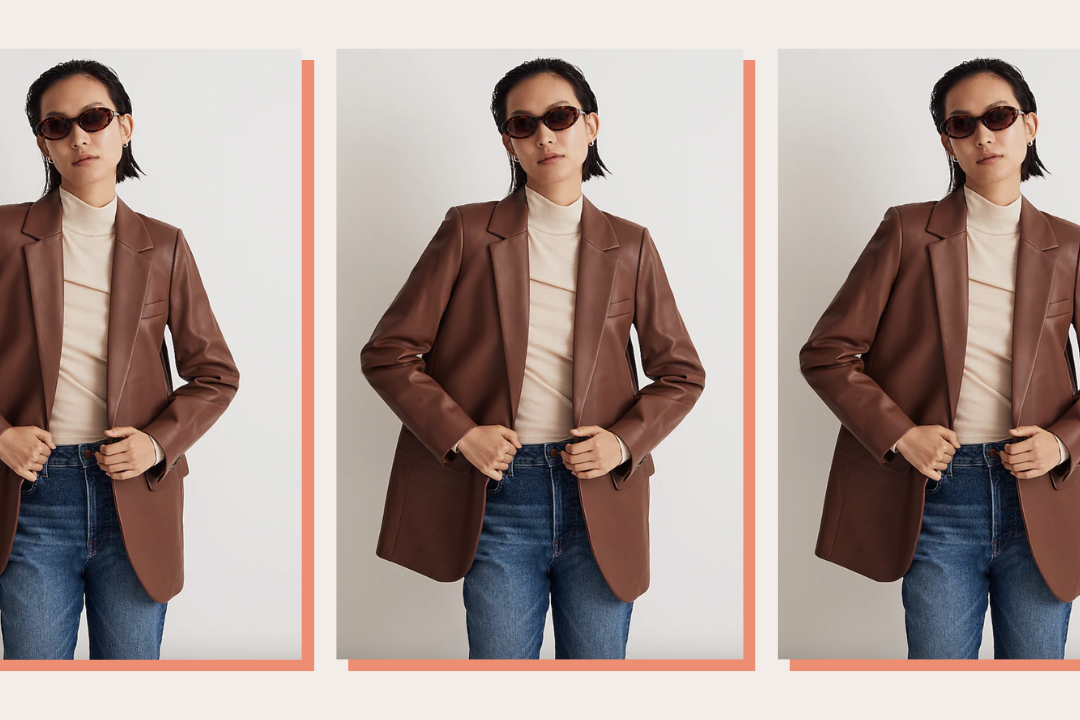 time for your fall wardrobe update!
Not only did the press-on nails last, but they looked real and were high-quality too. I was newly armed with some ring bling and a desire to snap photos of my engagement ring while it was still sparkly. So, I set out to find the best press-on nails out there and how to apply them like a pro.
How to apply press-on nails like a pro:
Always read and follow the directions to a T.
Apply thumbs last and alternate fingers on each hand. (Do the left index finger followed by the right, and so on and so forth.)
Avoid getting your nails wet for one hour after application.
Avoid oils, lotions, and creams 2-3 hours before and after application.
The longer you press, the longer and better the wear.
That said, whether you're pressed for time, looking to save money, or just can't be bothered, these DIY nails will give you an enviable mani within minutes. Keep scrolling to learn the best press-on nails for when you're feeling lazy AF but still want to look cute.
The best press-on nails to try yourself
1. imPRESS Press-On Nails
Umbrellaed under the Kiss brand, the imPRESS press-on nails are my holy grail for getting a quick salon-worthy mani on the go. With built-in ultra-strong adhesion, they're super easy to apply and last the longest out of all the press-on nails I tried. I found that wiping down each nail with the included prep pad before application instead of all at once helps these stay on better. That said, the packaging promises seven-day wear, but mine usually lasts for a good 10 days before a couple will start coming loose. In addition, imPRESS's glueless design won't damage or leave your nails brittle. So, you don't have to lose sleep over potentially damaging your natural nails.
2. Static Nails Reusable Pop-On Manicures
Do you love the look and durability of acrylics but can't stomach the extra cost? Static Nails can help with that. These nails can last up to nearly three weeks and will hold up with your normal day-to-day activity—like washing your hands, cleaning, doing laundry, etc. Additionally, they can be reused up to six times, which makes their slightly more expensive price point worth it. Each nail kit comes with 24 nails in 12 sizes per hand, non-damaging glue, and a dual-sided nail file and buffer.
3. Glamermaid Press-On Nails
For nails that retail for under $10 and are applied with an adhesive tab, the Glamermaid press-on nails are sturdy AF. They also look stunning on your fingers. At an affordable price point, you really can't go wrong. Plus, they have an array of options to choose from. You can opt for a trendy nail look or go for a solid, timeless one. In addition, they also hold up to being filed down to your desired length if they're too long.
Since the adhesive tabs are separate from the nails themselves, it's important you select the right size for both when applying. If the nail's too small, the adhesive will show through. If the adhesive tab is too small, the nails won't adhere that well and will be more liable to pop off.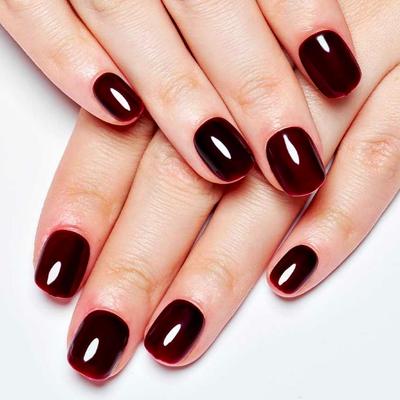 4. Dashing Diva Magic Press Press-On Nails
With super trendy and sleek designs, Dashing Diva's Magic Press press-on nails were made for women on the go. The glueless design makes the application super easy and lightning-fast compared to getting a full-on manicure. Plus, the $9 price point makes these gorgeous nails all the more covetable. When you break it down, you save time, save money and still look cute. It's a win-win all around.
5. Kiss Gel Fantasy Sculpted Nails
Fair warning: These nails are not for the faint of heart. They have an ultra-glossy matte finish and high arch, which makes them the perfect imitation for salon-quality acrylics—all for under $10. Although they have short, medium, and long lengths to choose from, I typically opt for the long length because I adore how feminine they look and love wearing them for a night out. Whenever I have them on, I feel like I'm in my main character moment.
These nails come with pink gel glue and 24 mega-adhesive tabs, so you have glue-on or press-on options. If you want quick wear, using the adhesive tabs is your best bet. However, if you want longer wear, you can use the included glue by itself or in conjunction with the adhesive tabs. Also included with your purchase are 28 nails, a manicure stick, and a mini file.
6. BTArtbox Press-On Gel Nails
Another great reusable option is BTArtbox's press-on gel nails. They're super soft and lightweight, so you feel like you're wearing nothing on your fingers. They also feel like real nails, which makes it easier to perform normal daily functions because you're not worried about them chipping or falling off. Each nail set comes with 15 nail sizes, nail glue, adhesive tabs, a prep pad, a double-sided nail stick, and a nail file.
How you apply these nails is totally up to you and dependent on how long you want to wear them. For three-day wear, apply with only the adhesive tabs. Just make sure you select the right size for both the tabs and nails since they come separately. For seven-day wear, apply them with the included glue. If you want to wear them for 14 days or more, apply them with both the adhesive tabs and included glue.