By now, I'm quite sure you've been introduced to the magic that is Netflix's hit Queer Eye, whether it's through Antoni's delicious recipes (no such thing as too much avocado), Jonathan's retweetable quotes, the Fab Five's impeccably lovable Instagram accounts, or across your computer screens. Full disclosure, I must admit I was not the first to press play when the show was initially released in early February of this year. Although it sounded interesting and fun, I felt that I had had enough of the tired and overdone reality makeover genre (What Not to Wear — I love you, but no fashion advice from mid 2000s ages well). Boy, was I wrong.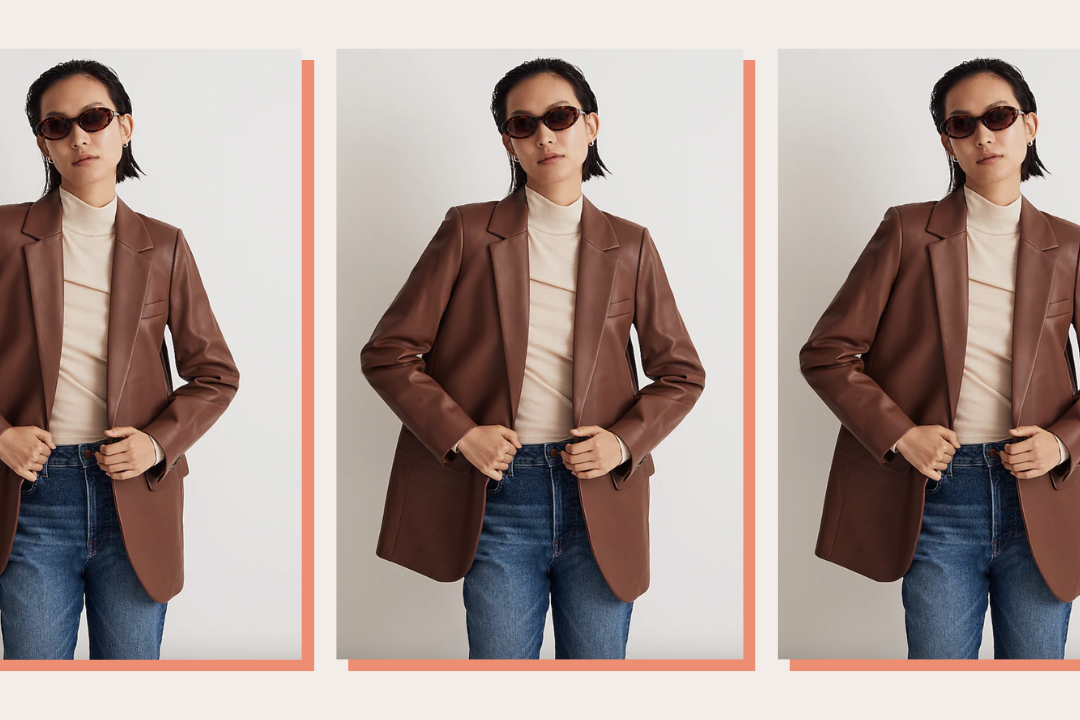 time for your fall wardrobe update!
Queer Eye is not just a makeover show. Let's just establish that. It is the show that is going to change the world. Yes, that's really how strongly I feel about a gaggle of gay guys making over cute but incompetent men. They're not just teaching them how to cook, buying them new clothes, and shaving off their beards (though dayum, henny, these men look good!!) — they are maturely, kindly, and powerfully dealing with issues of race, masculinity, and homophobia in the lighthearted, sweet, and endearing way that America needs right now.
I get your busy life and all, but you need to experience Queer Eye — you'll laugh, you'll cry, you'll go hug your neighbor, and you'll shave off your husband/brother/boyfriend's beard. So stop right now, quit your job, get to the Netflix nearest you — just kidding. Instead, just watch our five favorite episodes (ranked by how much they'll make you cry) to catch up on the cultural phenomenon and to fulfill what will surely become your Queer Eye obsession.
5. "Dega Don't," Season 1, Episode 3
Perhaps the most controversial episode, but also most relevant, "Dega Don't" starts out with the Fab Five driving around scenic Georgia in their Fab truck, as always, when they get pulled over by a police car. Immediately, there are racial undertones. Tan and Karamo are evidently more uncomfortable, nervous, and even fearful. Turns out, the cop is the friend who nominated their next makeoveree, Cory, and being pulled over was just a lighthearted prank.
However, rather than moving on and forgetting about the incident, Karamo talks to Cory (also a cop) about racial tension in America. It could've just been a simple moment on a reality makeover show that doesn't mean anything, but it was two people representing opposite sides of racial turmoil, having a conversation out of love and respect for the other, and it felt pretty significant. And there begins many lessons the world can learn from the Fab Five — change does not come out of violence or anger, but always out of love.
4. "A Decent Proposal," Season 2, Episode 2
Is there anything better in the world than two people who just really love each other and are each so deserving of love and happiness, getting engaged in a rom-com-like moment of their own making? The answer is no, there absolutely isn't. Unless it's all of that, plus the Fab Five's great commentary, expertise, and support for some extra laughs and a whole lot of love. This is what happens with William, a man so sweet and innocent he credits Frasier Crane as his style icon.
William has been dating Shannon and is ready to propose, but needs a little help. After the Fab Five is done, you'll fall in love with William, Shannon, their lovely relationship, perfectly dorky proposal, and William's new, chic style (that is only just slightly Frasier-y).
3. "You Can't Fix Ugly," Season 1, Episode 1
Ah, the first episode. The first time I fell in love with Tan's rolled-sleeve shirts, Jonathan's Kelly Clarkson references, Karamo's philosophical truth bombs, Bobby's quiet sweetness (and modern-chic furniture), and Antoni's face (no shame) — I love to reminisce back to when I had a whole two seasons of perfection ahead of me (so envious of you!).
They hit it off with a bang, starting with Tom, a simple man who loves old-fashioned cars and brought us the "redneck margarita" (look it up — you'll regret that you did, but it's worth it). His scraggly beard, baggy clothing, and messy home show that sweet Tom has, in many ways, given up (as he says, "you can't fix ugly" *hearts break everywhere*). We later find out he lost the love of his life, Abby. And there you watch the sweetest, most innocent love story ever unfold in a 40-minute span.
2. "To Gay or Not Too Gay," Season 1, Episode 4
This was one of the first episodes that not only made me cry (and by "cry," I don't mean a few rogue tears — I mean, cannot-contain-dry-heaving, my-dog-is-looking-at-me-funny kind of cry). We're faced with dear, sweet AJ, who is in many ways crushing life — he's successful, he's kind, and he has a super smokin' boyfriend. However, he has trouble coming out to his stepmom because of the remorse he feels that he never came out to his late father/hero. Basically, AJ's crying, his stepmom's crying, I'm crying, you're crying.
1. "God Bless Gay," Season 2, Episode 1
Reason #12938474892 that Queer Eye is amazing is that it blessed the world with Mamma Tammye. The initial goal of the Fab Five in this episode is to make over an insanely sweet and selfless cancer survivor named Tammye, who tells the boys to call her Mamma (Are you crying already!?). But sweet, angelic Mamma Tammye requests our favorite five guys to make over their church/community center instead of her house (YOU HAVE TO BE CRYING BY NOW!). However, a whole other layer comes into play when Mamma Tammye's son, Myles, is living at home, and is openly gay to his mom, but is worried about being open in the community.
What this storyline offers is a mother-son transformation and the kind of love, support, and kindness we all deserve to be a part of. If you don't cry through at least 35 minutes of the 40-minute episode (especially when Antoni can't contain his sobs from that beautiful face of his), something is certainly wrong.
What's your favorite Queer Eye episode? Which of these episodes could you watch over and over again?