There's no denying it anymore: Summer is upon us. The world slows down as temps go up, and we do our best to trade the regular stresses of life for sandals, iced coffee, rosé, and time spent out on the patio.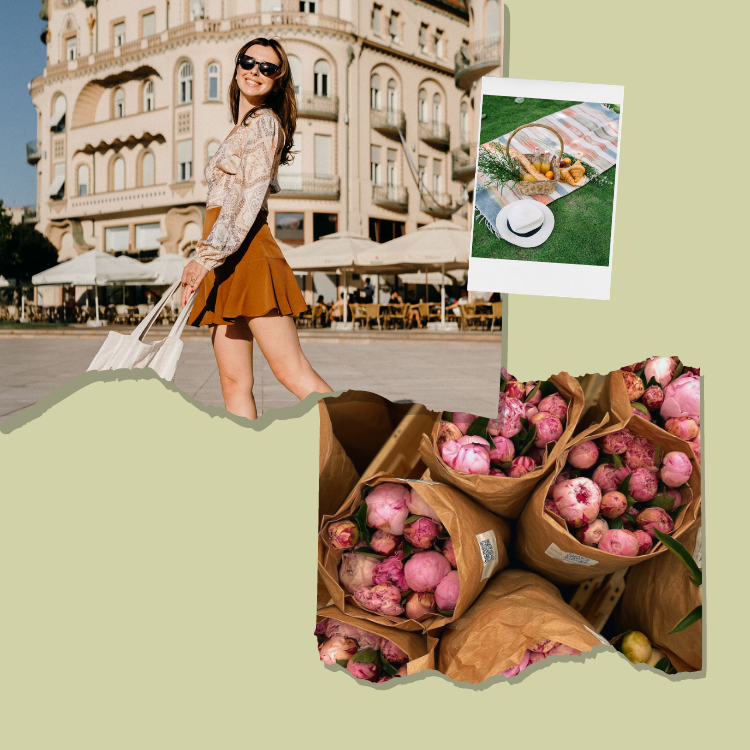 read this if you're in your saving era this summer
Don't worry, though: On the days it's too hot to head outside – or the days you're recovering from a wicked sunburn – it's totally okay to seek out entertainment within the (air conditioned) comfort of your home. Rosé still welcome, of course.
Sure, you could watch an informative documentary or buckle in for a late-night thriller, but we're of the opinion that a certain type of movie hits the spot in summertime: A little lighter, a little quirkier, a little funnier – or crazier. The cinematic version of a beach read, if you will.
If you're on the hunt for summer-centric movies to watch, we've got you covered with a list of longtime classics and underrated newer films. Here are our picks:
1. Moonrise Kingdom
Can you think of stronger summer imagery than that in Wes Anderson's Moonrise Kingdom? This coming-of-age story is worth watching (and re-watching) for the whimsical campfire aesthetic alone.
2. Now & Then
The 1990s. Female friendships. Summer vacation. If there's a movie that deserves to be on this list, it's Now & Then, which features the most-90s-cast-ever: Melanie Griffith, Rita Wilson, Demi Moore, and Rosie O'Donnell.
3. The Wackness
Still finding it hard to acknowledge that Josh Peck grew up? The former child star shed his Nickelodeon persona as early as 2008, when he played teenage drug dealer Luke, trading weed for sessions with his therapist (Ben Kingsley). Intrigued yet? The Guardian calls it a film that "Mixes the genres of coming-of-age drama and stoner movie to great effect," as it follows an unlikely friendship on a summer trip to Fire Island.
4. The Notebook
If you've ever fantasized about being kissed in summer rain – or swimming in the ocean with Ryan Gosling – it's time to re-watch The Notebook. In fact, any of Nicholas Sparks' movies (the majority of which are set in sleepy southern beach towns) are perfect the summer nights you actually spend indoors.
5. Captain Fantastic
The critical darling you've never heard of, Captain Fantastic is the story of an eccentric genius (Viggo Mortenson) raising his six children in the woods in the Pacific Northwest, totally isolated from the rest of the world. The movie's sometimes dark and heart-wrenching themes (It unblinkingly tackles loss, mental health, and the complexities of parenthood.) are juxtaposed against humor, joyfully sharp writing, and all-around-feel-good moments of familial love.
6. Dirty Dancing
Did you really think you'd make it to the end of this list without seeing this ultimate classic? It's summer, after all. Turn your brain off and watch Patrick Swayze and Jennifer Grey dance around in the film that just won't ever go away.
7. Eat Pray Love
We might not all be able to take a round-the-world vacation to, but we could all regularly use the reminder that our greatest love story needs to be with ourselves. Eat Pray Love, based on Elizabeth Gilbert's bestselling novel of the same name, sends the message that sometimes it's OK –– necessary, even –– to be alone. It doesn't hurt that the film will give you some serious wanderlust (and summer trim inspiration.
8. Hunt for the Wilderpeople
Another indie flick to add to your queue ASAP, I can only describe Hunt for the Wilderpeople as utterly delightful (I'm being serious, I've seen it three times.). Directed by Taika Waititi, who wrote the first draft of Moana and directed many episodes of Flight of the Conchords, the film tells the story of a foster child and his reluctant father figure who, after a string of unplanned events, become national fugitives on the run through the New Zealand bush.
9. Wet Hot American Summer
Now an indisputable cult classic, this low-budget comedy tanked at the box office and was torn apart by critics when it first hit theaters in 2001, despite the fact that it featured a cast full of future superstars, including Paul Rudd, Amy Poehler, Bradley Cooper, and Elizabeth Banks. Set on the last day of summer camp in 1981 with a bunch of camp counselors who probably shouldn't be camp counselors, the film went on to become a so-bad-it's-actually-good fan favorite – so much so that Netflix is reviving it for a new series.
10. The Parent Trap
The. Ultimate. Summer. Movie. It's probably been a few years since you've re-watched this ultimate '90's classic featuring two totally-adorable Lindsay Lohans, so it's time to revisit the newly-reunited twins on their summer camp misadventures (and their devious mission to reconnect their parents).
11. The Kings of Summer
Summer is rife with coming-of-age stories (and so is this list), but this story about a group of teens who run away from home to build a life for themselves in the woods is just warm-hearted and "commendably daft" enough to stand out. It helps that it stars some of our favorites: Nick Offerman, Megan Mullally, and Alison Brie, for starters.
12. The Goonies
The Goonies is the ultimate '80's classic, and it will make you nostalgic for the summertime adventures of your youth. This light-hearted, funny, ridiculous childhood staple makes for perfect outdoor, warm-weather screenings or backyard movie nights.
What movies are you watching this summer? Start a discussion in the comments!