Name a better plot twist than the entire year of 2020. I'll wait.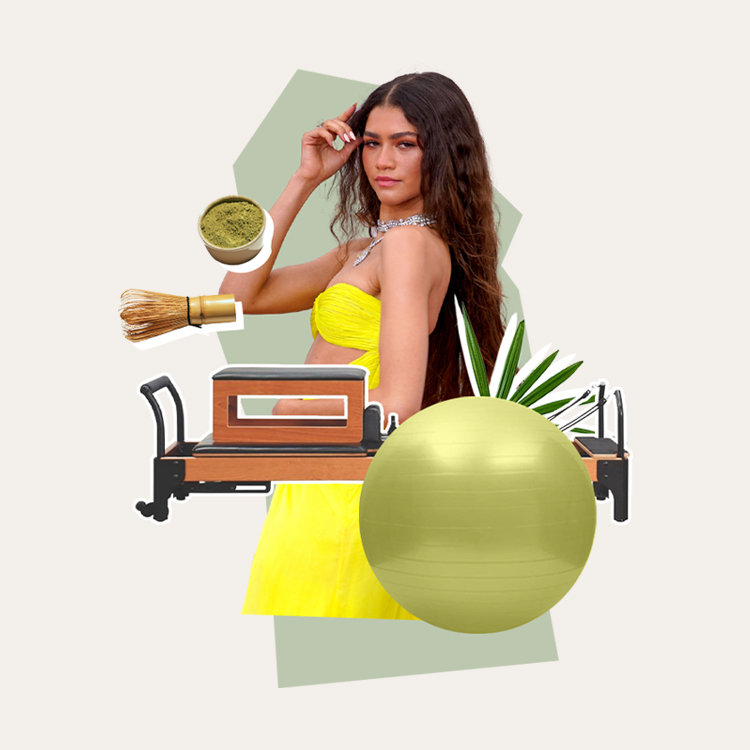 she's (kinda) just like us!
If last year was a movie, it would have started with a hopeful beginning in December of 2019. There would be scenes of people hugging, cheering, and ringing in the new year all over the world, bright-eyed and ready to welcome a new decade ahead. There would be sunny skies, a cheeky melody playing to accompany the opening credits, and an almost unnecessary shot of Zac Efron slo-mo running, shirtless on a nearby beach. Despite its insignificance to the plot, we do not question it.
And without warning, 20 minutes into what we thought was going to be a cookie-cutter romantic comedy, we hear a record scratch as the scene cuts to a dreary, desolate intersection in what was once a bustling, congested city. In the distance, a surgical mask scatters like a tumbleweed across the horizon. Suddenly, we're living a real-life dystopian thriller that no one saw coming.
While I could do without such a severe, real-life plot twist, I will admit: it's the twist ending, jaw-dropping, WTF just happened? moment that I truly live for when it comes to entertainment. When a series ends, I want to have an existential crisis. After a season finale, I want to gasp audibly at least thrice. If you, too, are enthralled by titles that keep you on the edge of your seat and wondering how on Earth this is going to end then fear not. These shows serve up some wild plot twists that are sure to keep you on your toes:
Where to stream: Netflix
Number of seasons: 3
This crime-drama anthology inves tigates the psychological motives behind homicides with three fresh storylines each season. One episode in and you'll be absolutely hooked.
Where to stream: Netflix
Number of seasons: 2
In this two-season thriller, an innocent crush turns sinister when a calculated bookstore manager becomes obsessed with an aspiring writer. In his pursuit, he proves that he won't let anything—or anyone—stand between them.
Where to stream: Netflix
Number of seasons: 1 (Limited Series)
This twisted love triangle is so much more than meets the eye. Behind Her Eyes is a one-season psychological thriller that will leave you with your eyes and mouth wide open. I can honestly say that I couldn't have even dreamt up that ending.
Where to stream: Netflix
Number of seasons: 1
If The Undoing, Big Little Lies, and Revenge had a love child, Who Killed Sara? would be the chilling offspring. 18 years after being framed for the murder of his sister Sara, Álex seeks revenge on those who sealed his fate and let the true killer roam free.
Where to stream: HBO Max
Number of seasons: 1
Based on Gillian Flynn's novel by the same name, Sharp Objects is a psychological drama that tells the tale of reporter Camille Preaker. When she returns to her hometown to solve the disappearance of two young girls, she is reunited with her estranged family, relives childhood trauma, and relates to the two victims more than she'd like to admit.
Where to stream: Hulu
Number of seasons: 1
Little Fires Everywhere is a drama miniseries based on the 2017 novel of the same name by Celeste Ng. When two mothers from different socioeconomic backgrounds cross paths, deep secrets are uncovered, lines are crossed, and they demonstrate just how ferocious the pull of motherhood is.
Where to stream: Netflix
Number of seasons: 1 (Limited Series)
This one-season limited series is a slow-burn, political crime drama that will catch you by surprise. While you may think this is merely a tale of returning war vet taking on the assignment of personally protecting the Home Secretary, you'll quickly learn that there is more to this mysterious tale than meets the eye.
Where to stream: HBO Max
Number of seasons: 1
If you're looking for a suspenseful plot to gossip about for months on end, The Undoing should be next on your to-watch list. This psychologically thrilling miniseries based on the 2014 novel You Should Have Known by Jean Hanff Korelitz tells the tale of Grace, a successful therapist whose life gets turned upside down after a violent murder and a chain of revelations.
Where to stream: HBO Max
Number of seasons: 3
Western meets sci-fi meets dystopian drama in this thrilling series that is sure to keep you clicking "continue watching" time and time again. In an Old West theme park populated by android "hosts," guests are able to indulge in any fantasy without repercussions via artificial consciousness.
Where to stream: Netflix
Number of seasons: 5
This five-season series is an all-time fan-favorite for good reason. This crime drama tells the tale of Walter White, an underpaid, overqualified high school chemistry teacher with a terminal cancer diagnosis. He turns to a life of crime when he partners with a former student to secure his family's financial future by producing and distributing crystal meth. If you think you know where this plot leads, I assure you, you don't.