Last year, two friends and I embarked on a road trip to Panama City Beach, Florida—and it was a long trip (14 hours!). But there was one thing that saved our sanities that day: podcasts. We binged podcast episodes all the way down to Florida, finding ourselves enraptured by the stories and conversations we heard. Since then, podcasts are my go-to for entertainment not just during long drives, but all the time—and for good reason.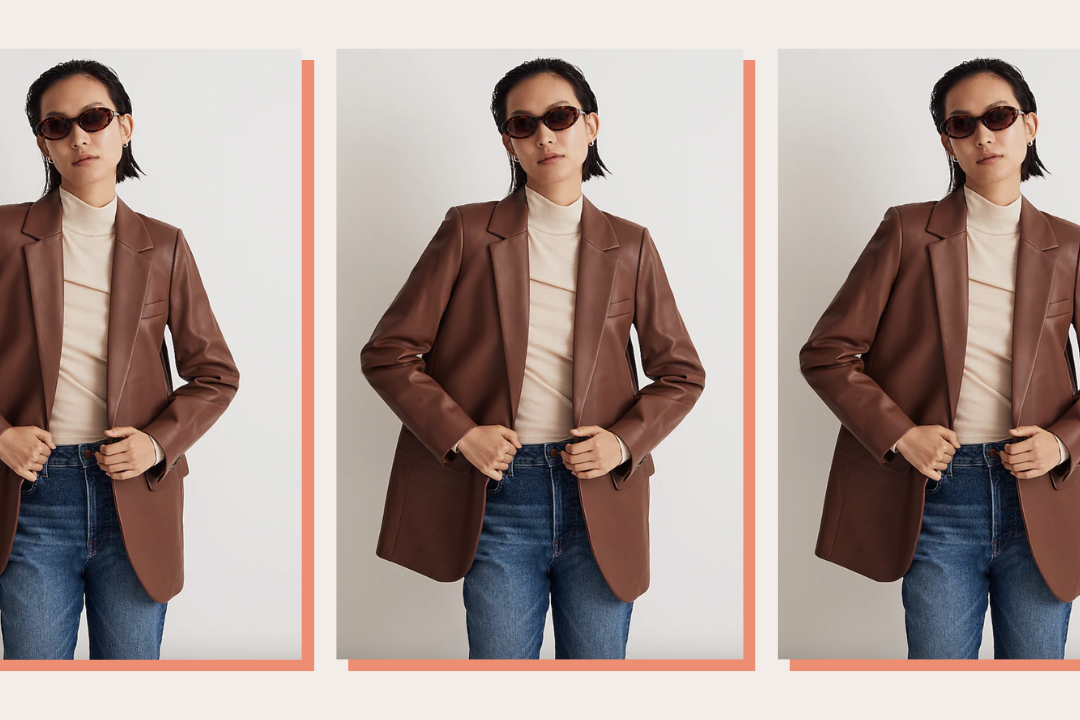 time for your fall wardrobe update!
Podcasts can be anything from informative and educational to entertaining to terrifying, but there are so many of them that choosing the perfect one can be like finding a needle in a haystack. Instead of finding a podcast by trial and error, we did the research for you. Here are the best podcasts to binge right now:
Seasons: 4
This is the podcast that sucked me and my friends in on that drive to Florida, and TBH, the spookiness factor really kept me awake on the drive after the sun went down. If you're into true crime or want a story that will keep you on your toes, this is the podcast for you. In season one, Reporter Amber Hunt and photographer Amanda Rossman, both from the Cincinnati Enquirer, detail the story of the unsolved 1978 murder of Elizabeth Andes, a student at Miami University of Ohio. This eight-part true-crime series has so many twists and turns and has even reached #1 on the Apple podcast chart. After Andes' body was found, the case was open and shut within hours, and her boyfriend, Robert Young, was charged with her murder. But according to Hunt and Rossman, details from the case weren't matching up and more investigating needed to be done. So did Elizabeth's boyfriend really kill her, or is her murderer still on the loose? You'll have to listen to find out.
Episodes: 100+
Alie Ward, a writer and science correspondent, interviews professionals ("-ologists") in all types of fields about what they do. It is equal parts humorous, entertaining, and informative. Her podcast's topics range from gastroegyptology (bread baking) to cosmology (the universe) to one of my personal favorites, cynology (dogs). If you're looking for something that's educational and fun to listen to, Alie Ward is your girl—with all these topics, you'll never get bored.
This Dateline NBC podcast explores yet another nail-biting mystery that'll make the hours fly by as you sit at the edge of your seat, itching to figure out the next detail. We start out in 2011, two days after Christmas, when Russ Faria comes home at night to find his wife, Betsy, dead from multiple stab wounds. In typical fashion, he is the one who is charged with the murder but vows that he wasn't the culprit of this brutal incident. Listen through to hear the trial play out and details unfurl in this story taking place in Troy, Missouri.
Episodes: 16
Published after the 2018 Charlottesville Unite the Right Rally, journalists Jack Hitt and Chenjerai Kumanyika delve into the history of the United States to talk about where the division in our country really all began: the Civil War. They then explain its effect on current-day America. Though this one is a bit older, these issues are still more relevant than ever, and the show is extremely well-produced—it's like listening to a documentary. Give this a listen if you want to better understand American history.

Seasons: 2
In this serialized podcast narrated by a fictional American Public Radio reporter named Lia Haddock, we explore the mystery of a small town in Tennessee where over 300 people inexplicably vanished 10 years ago. The Chicago Tribune noted similarities between this podcast and hit fictional drama shows like Twin Peaks and The X-Files, as their eerie atmospheres and paranormal essences truly mirror the undercurrents of this story. It's radio entertainment at its finest.
Episodes: 100+
This podcast is hosted by journalist Sarah Marshall. She does deep dives into events and people of the past and explain how they were presented (and often misrepresented) to the public. Sprinkled with snark throughout, the highly-articulate journalist running this podcast is highly entertaining. Basically, she takes situations in history like The Stonewall Uprising, or a popular figure like Yoko Ono, and dig into why she thinks the way we thought everything went down might not be totally correct. Did Yoko Ono really break up The Beatles? Or was she just vilified in pop culture? You gotta listen to find out!
Seasons: 2
Hosted by author and journalist Neil Strauss, this serial podcast is perfect for those of you who have blazed through every true-crime documentary on Netflix and are itching for more. When a 25-year-old aspiring actress named Adea disappeared from her Hollywood home without warning, Strauss—a journalist for Rolling Stone—was assigned to investigate the mystery and discover secrets from her family that could lead to figuring out her sudden disappearance. As you go through each episode, you'll uncover clues and unravel theories in real-time. Get ready for some absolutely insane twists and turns!
Seasons: 2
Episodes: 15
A podcast featuring two best friends talking sex, relationships, friendships, and death is sure to get your endorphins rushing as you hysterically laugh, cry, and reflect in between while listening to it. Molly, recently diagnosed with stage IV breast cancer, has basically received news to turn her world upside-down. Instead of wallowing in self-pity, she decides to take matters into her own hands by starting to live life on her own terms. She leaves her unhappy marriage and sets sail on a sexual journey in which she has quite the awakening. Hear her wild escapades with her best friend, Nikki Boyer. These conversations go way beyond the surface-level details in her anecdotes. You'll go on a ride of emotions that explore the concepts in layers of depth.
Episodes: 100+
Entrepreneur, actress, and activist Minji Chang hosts this podcast where she has unfiltered conversations with her friends about all things life. As a woman and as a POC, she and her guests discuss topics related to their careers, culture, family, and love. Chang does not censor herself, truly speaking her mind and talking about situations and people she cares about. Her thoughts and conversations, often about difficult topics, are eye-opening. She does a wonderful job of advocating for others and giving a voice to people who may not be in the mainstream in society. Give this a try if you want to listen to some heartfelt conversations.
Episodes: 1500+
In this podcast, Holly Frey and Tracy Wilson tell stories about strange, obscure, and interesting events and people in history. Sprinkled with humor, these two women take topics that may be a snooze in a traditional history class and make them fun and digestible. You definitely won't catch me dozing off listening to this (unlike in high school history class, oops). From the story of Levi Strauss to the Haunted Mansion known to us through Disney, every episode is very engaging.

Episodes: 200+
Who hasn't heard of Queer Eye at this point? Well, the fabulous Jonathan Van Ness has created their own podcast where every week they explore a topic that they're curious about. In each episode, they interview or talk to an expert about something that they want to know more about, covering things like the economy, the holocaust and WWII, the Amazon Rainforest, and politics. For Van Ness' fans, this podcast is a great opportunity to get to know them better and see what they're really interested in. They do a wonderful job of basically dumbing down some complex topics into digestible and more easily understood information for those of us who don't really know much about them. A great example of this is their episode on ableism!
Episodes: 300+
I'll be honest, I was obsessed with the Percy Jackson & The Olympians series as a child. Like actually obsessed. Now as an adult, I was very excited to find a podcast about mythology. Host Liv Albert retells and discusses Greek and Roman mythology through a contemporary lens. Who really are the titans? How did Hades end up in the underworld? Liv Albert explains this all in a modern way.
Episodes: 19
There are very few in this country who haven't heard of WeWork. The founders of the coworking space giant fully believed that it was ready for its big stock market launch after being valued at $47 billion, and its CEO expected it to be a force that would change the world. However, the events that ensued were the opposite of what was expected, and WeWork went from its steep rise to an even steeper fall. You'll love to hear the story of this company—hosted by business podcast aficionado David Browne—play out and take you on a wild ride.
Hosted by ABC News correspondent Rebecca Jarvis, this podcast takes us through the story of the infamous MedTech company, Theranos, and its notorious founder and CEO, Elizabeth Holmes. What started out as an ambition to change the world soon became a complicated web of passion, money, manipulation, and deceit, as Holmes (who had been dubbed "the next Steve Jobs") ended up being criminally charged with fraud (Holmes pleaded not guilty.) Follow along with this world-famous case to discover what happens when your appetite for success, money, and fame gets out of hand.
Episodes: 400+
This pop culture podcast is hosted by vlogger Kid Fury and writer Crissle West, both of whom identify as queer and Black. Full of witty banter, this duo discusses pop culture, current events, their lives, and even their sexuality on this podcast. As the description accurately states, this weekly podcast is "throwing shade and spilling tea with a flippant and humorous attitude." These two don't mince their words and aren't afraid to really speak their minds. Basically, they shit talk with a purpose, and it's worth a listen if you're in need of some sass and shade.
Episodes: 300+
This show from NPR is hosted by POC journalists Shereen Marisol Meraji and Gene Demby. Poignant and ever-important, this group tackles race topics head-on, bringing race issues to our attention and explaining how they impact every aspect of society. In every episode, they bring in guests to give different perspectives on a variety of topics. For example, they've brought in professors who teach about critical whiteness studies, inviting those who are both white or POC to speak about their experiences. The things Meraji and Demby talk about in their show are so important, and this show is really worth taking the time to listen to.
Episodes: 200+
For those of you who love stories of romance, writing, and celebrities, this one's for you. Modern Love is a podcast from the New York Times, and many episodes feature performances from actors and actresses reading articles and pieces of writing about love and loss, redemption, and relationships aloud. Often poetic, lyrical, and even tragically beautiful, this podcast will really get you in the feels.
These 12 episodes of true-crime follow a case that began with a fire in a wealthy D.C. neighborhood back in 2015. A man driving through the area noticed smoke coming out of one of the houses, which led to the discovery of its tenants, their 10-year-old son, and their housekeeper's bodies inside. They were tragically murdered after being held hostage for almost an entire day in their mansion. This podcast explores more of the incident and the events that led to it and dives into what possible motive could lead someone to commit this horrible act.
Seasons: 3
I don't know about you, but I will never say "no thanks" to a new rom-com. This fiction podcast brings us a romance-filled storyline. We start with the story of Claire, a Chicagoan in her 20s whose life is going pretty smoothly until she discovers her fiancé cheating on her—right before their wedding. After having that completely derailed and not wanting to waste a perfectly good honeymoon, she decides to venture out to Italy on her pre-booked romantic couples tour… solo. As you'd imagine, it's filled with all of the hilarity, quirky characters, romance, and heartfelt moments you could desire.
Episodes: 100+
Being a child of immigrants can be difficult for many reasons, and talking about certain topics can be very frustrating and hard to navigate. In this podcast, host and producer Juleyka Lantigua-Williams speaks to adult children of immigrant parents and tries to help them communicate with their families with the help of a different professional expert guest each week. According to Lantigua-Williams, no topic will ever be off-limits or too taboo. So far these episodes have covered topics like mental illness, voting, and spreading misinformation. For anyone who sometimes struggles with figuring out how to communicate with loved ones, this is a good listen.

Episodes: 16
If the TV show by the same name has been on your watchlist for ages, you'll be happy to know that there's an amazing podcast version of it available to you for your next binge! This riveting true story is set in LA and starts by introducing us to Debra Newell, a successful interior designer. She meets a charming man by the name of John Meehan, who appears almost perfect with his striking sense of humor, looks, charisma, and the fact that he just came back from a year working with Doctors Without Borders. Debra's family quickly judges his character as being super suspicious and relays their concerns to her, but she's already caught in his tangled web. You won't believe how this pans out.

Episodes: 8
This seven-part podcast miniseries hosted by Brian Reed starts by introducing us to John, a resident of a small Alabama town who absolutely hates the neighborhood he calls home. Years ago, he wrote an email to Reed with the subject line "John B McLemore lives in Shittown Alabama" and asked him to help investigate and report on the son of one of the town's wealthy families who had "allegedly been bragging that he got away with murder". After the investigation begins, more insane occurrences take place—we're talking more deaths, nasty feuds, treasure hunts, and unearthed secrets of the town and its people.
Episodes: 8
Imagine fearing that your father was a murderer, and decades later, learning that those doubts were actually true. That's exactly what happened to 40-year-old April Balascio. Throughout its 12 episodes, this podcast details the events that took place after April contacted a detective to express her concerns about the crimes her father could have committed. With each episode, you'll go deeper and deeper inside the minds of this man and his daughter, who found her life wasn't at all what she thought it was.
Episodes: 7
Hosted by investigative journalist and NY Times writer Nikole-Hannah Jones, this major history lesson details the previous 400 years of America after the first enslaved Africans were forced onto its shores. Telling the true tales that have been omitted from classrooms and books, the institution that is known as physical, mental, and spiritual slavery (up to the current day) becomes an earthquake of a story that can't help but be dissected.
Episodes: 38
Okay, so we all love true crime, but what about "fun true crime"? Hosted by the one and only Laci Mosley, who starred in A Black Lady Sketch Show and the iCarly reboot, this hilarious podcast is a true reminder that grifting has always been, and still is, a huge element of America. Keeping us up to date with current frauds and the masterminds behind them, she also digs deep into some of the most notorious hoodwinks of the past.
Episodes: 96
Bim Adewunmi and Nichole Perkins partner up in their quench for who we lust after, why we want them, and how the cookie crumbles. By illuminating conversations about men (and every single one of their issues) and the portrayal of what love looks like in Hollywood, you'll need to buckle up for this hilarious take on navigating romance in the 21st century. Did we mention there are fanfics?
Episodes: 100+
Real talk from real women has never been more real. FriendsLikeUs explores the many issues that exist in American society through the lens of Women of Color. The economy, financial literacy, and the effects of the pandemic are major topics, but there's an amazing balance of pop culture takes, dating, and overall human purpose.
Episodes: 200+
Prepare to pick up some gems with this podcast discussing the potent truths of what we face every single day. Through moments of sadness to extreme highs, you'll feel like you're talking to a friend. Breaking down the side effects of everything from politics to relationships to art and mental health, Amanda Seales is the only comedian and truth-teller you'll want to listen to, we promise.