After years of moving all over (from California to London and beyond), Hannah Wilson and her husband knew it was time to settle down in the place where they felt most at home — in beautiful Dallas, Texas. Not only did these two make a major move, but they also quit their jobs to pursue home renovation full time, and Hannah is currently in school studying interior design. All that being said, Hannah knows a thing or two about following your dreams and living life to the fullest. Read on to see how she incorporated that zest for life into the gorgeous Dallas home she and her hubby just renovated. The best part? It's on the market, so it could be all yours.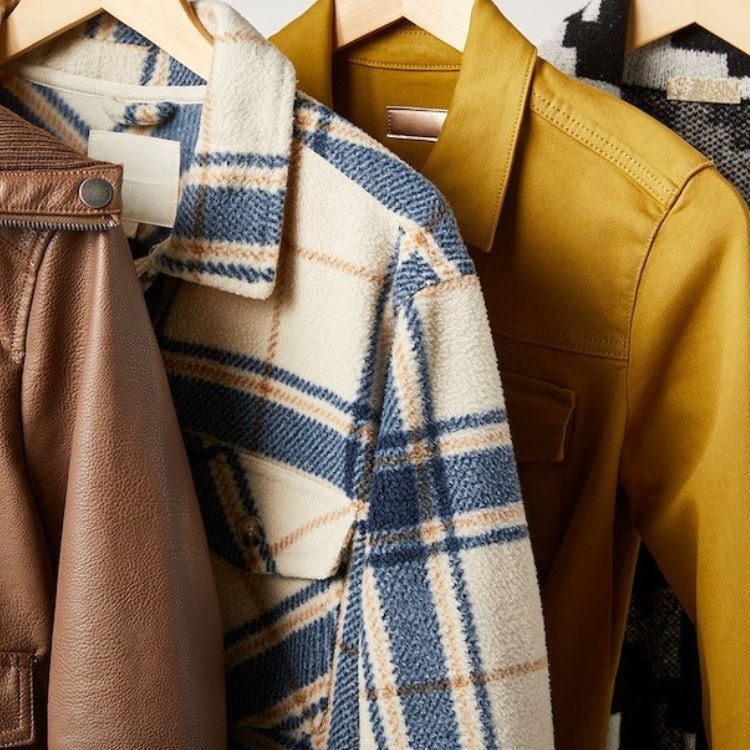 ...and it's wallet-friendly
Name: Hannah Wilson, Owner at Blank Slate Renovations and Interior Design Student
Age: 27
Square Footage: 3,637
Rent or Own: Own
City, State: Dallas, TX
Your love story with your husband is like a real-life fairytale — full of adventure and romance! Tell us about your experiences marrying young and learning to make major life decisions together.
Chayce and I met at church; he was 19 and I was 16. I was shy and quiet, he was the funny, cute guy that helped out with the youth program and played the drums during the service. He was always with this pretty girl and I knew there was no way he'd ever notice me. Come to find out, he did notice me; I'm the oldest girl of nine brothers and sisters, so it was kind of hard not to notice this huge family taking up an entire pew. And that girl? Yeah, it was his sister. Before I knew it, he had called my father to ask permission to "get to know the family." He didn't even know if I liked him or not, but before he said anything to me, I thought it was special that he talked to my dad first. He met my dad on August 2, 2005 after work, and pretty much every weekend since, we were together until we got married about two years later (…cue some Disney theme song).
Marrying young is not for the faint of heart, however; we almost didn't make it. And I don't mean that in some generic, "we-all-have-marriage-issues" sense. By all accounts, our marriage shouldn't have worked. In many ways, you're not really you when you're that young — you're becoming you, which usually involves un-becoming someone else. It was around the five-year mark that this came to a head; Chayce was going one way, I was going another. It became a defining moment in our lives to really solidify who we were going to be, and by God's grace, we decided to stick by our original vows and commit to this journey together, whatever it meant. In hindsight, as challenging as that season was, it was that struggle that enabled us to truly discover and different side of ourselves — maybe the truest sense of who we were created to be.
Okay, it's getting a little deep in here; I'm gonna go open a window. Ahhh, that's better. Even amidst our struggles, we had some pretty good times. In full Hollywood movie fashion, we sold everything we owned and moved to England for a year. After that, we backpacked through Europe for a month with just a map and some train passes. Chayce planked on just about everything he could climb on (this was waaaay after planking was cool…). We lived in Malibu for a bit and eventually ended up in high-rise apartment in Dallas. God's been pretty gracious in allowing us the opportunities to do what we've done. He gives and He takes away, and in the end, it's all good.
BEFORE
AFTER
BEFORE
AFTER
After a few moves, the two of you ended up in Dallas. What do you love about Dallas, and why is it a great place to build a life (and a home!)?
Texas is home. When we left the US, we were anxious to just get away. But I think it's true that you don't really appreciate what you've got until you don't have it anymore — it's true in most areas of life. While we were away, "home" especially became a treasured concept for us; we kissed the ground when we got back. And that wasn't because Europe was bad; it was great! But we just love the states. America truly is great (and I don't mean that in some "Trump-ish" way — don't get me started…); it's great because it's home. More than that, we're Texans, and we didn't realize how much we loved it until afterwards. Dallas, I think, is that sweet spot; sort of like Austin, but a little less weird and not so isolated. We have the sophistication and style of the city yet we're just a few miles from the beauty of the open country! It's great for us because I'm a city girl and Chayce is a country boy (don't let him fool you with that hipster haircut). Having lived outside of the city for most of my life, I forgot how many amenities it has to offer — running and biking trails, kayaking, fun places to eat, culture and entertainment, and genuine community. It really is a great place, and with some of the city planning that's in the works, I think it's going to surprise a lot of people!
Both you and your husband have interesting and unique backgrounds, which led you to create a business together, Blank Slate Renovations. Tell us about the journey leading up to this. What are your goals for your company?
As a kid, I was always a little particular about my room. Every few months, I'd scrap it all and start over, rearranging everything. My first job was for a very talented business woman who was passionate about design and decor; I got to learn firsthand how to merchandise a storefront and how to be a buyer at trade shows and wholesale markets. Although my style was still a number of years from materializing, this helped to lay the foundation for good business and what it takes to succeed. After moving back from England, I was really pressed to once and for all define who I was going to be. Also, since we had moved around so much, we were never really able to make a home together; it always felt like an in-between thing. But when we got the apartment in Dallas, for the first time, I decided we were going to make it a home, regardless of whether we might move again. And as I began to design and create that space, something just clicked: this is me. Before I knew it, I was enrolled for the my first semester as an interior design student.
Chayce flipped his first home as a senior in high school. This was before the house-flipping craze had really started, and although he got his real estate license, he never really focused on doing this full-time. After we got married, he continued to remodel about a home a year until we left for England. When we came back to Texas and found normal jobs, we sort of reached the same conclusion around the same time: life's too short not to do what you love. Now don't get me wrong, there's nothing wrong with just working a nine to five; many people don't even have the opportunity to do otherwise. And we may end up back there. But at the very least, we're giving the mantra a go. More and more, we're becoming convinced that we were all made with special talents and unique giftings. True joy and lasting fulfillment aren't far behind when you couple these with your profession — I think some of the best products come from these individuals. It's almost like you become the truest and most natural version of yourself, and your work is just an extension of who you are. Our goal for From The Ground Up is that we wouldn't even be able to call it work; that it would be more like play.
BEFORE
AFTER
While you are a husband/wife construction/design team, you don't like the term "house flippers." Why not? What terms do you prefer to be known as?
I think the term is technically correct, but we don't like what it implies. For us, "flipping" brings with it this connotation, now more than ever, of shady characters out to make a quick buck. Buying low, putting in as little work as necessary in order to sell as high as possible. Now, there's nothing wrong with wanting to buy low and sell high — but you don't have to be a sellout to do it. We want the whole "buy low, sell high" aspect to be secondary. Yes, we want to make money; and to be honest, we'd love to make tons of it. We're not going to sell our souls to do it though. Ultimately, we want to make a great product that a buyer will love for as long as they own it. So for that reason, although there are many legit and wonderful flippers out there, we would prefer the term "home renovators." However, we'll still use the old term off the cuff.
This is the first house you've redone for Blank Slate Renovations, and it looks AMAZING! How did you know you wanted to buy this house and renovate it? What were the beginning stages of this project?
To be honest, we look for the ugliest house on the block. Typically, it's the one that's been sitting for a while because people just don't know what to do with it. It's not salvageable; it's too far gone. For some homes, this may legitimately be the case, but for others, it just takes some experience and a whole lot of vision. This house had been sitting vacant for a decade; it was the bane of the neighborhood's existence. Naturally, Chayce loved it right away and was already texting the agent an offer before I could rip his phone away (I feel like we are a good balance for one another). We eventually had a few inspections done, but it wasn't much longer before Chayce was out there with a sledge hammer. It turns out that this home was a much bigger project than we thought. And all those nice little estimates that my eager husband came up with more than doubled. Everything that could go wrong, did, and before we knew it, we had pretty much put it all on the line to bring this project to completion. We could have done a lot less to the house and probably made more money, but we wouldn't have felt right about selling it like that. To really make this a quality home, we basically had to gut it to the bones, and even replace a lot of those too. In the end, we may not make as much money as we hoped, but we're confident that whoever buys it will be getting the home they deserve.
BEFORE
AFTER
Although you've turned this house into a home, you don't live in it. What are your immediate and long-term goals for this house?
Actually, we originally wanted to live in this one. We needed a homebase here in Dallas, and living in a 750 square foot high-rise apartment wasn't cutting it. But once we started taking down drywall and seeing the real extent of the work necessary, our budget more than doubled. We priced ourselves out of our own home. So it's currently up for sale and we're still in an apartment. Please. Buy. It.
What's your favorite part of the house? Which room was the most fun to decorate?
I'm going to cheat on this one and say three rooms; no, I'm gonna say four. The house was originally pretty closed up. One of the first things we did during demo was to completely open it up. We tore down walls, raised ceilings, took out some pillars, and brought in more windows and skylights. So from the moment you walk in the front door, you can see all the way through the living, dining, and kitchen right through to the pool in the back; it was almost like walking into a large outdoor patio. So the four areas I like best are kind of one big room: living room, dining room, sitting room, and kitchen. It was challenging but fun to stage this area because I had so much space to work with, yet I had to have some sense of continuity owing to the fact that most of the furniture would be visible within the same view. It turned out spectacularly with all of the natural lighting and greenery really making a tranquil spot to recharge. I'm super bummed it's not going to be my house.
Chayce says his favorite room was the media room. It originally was just attic space, so he's pretty proud of what it became. Besides the hi-def sound system and LED lighting, there's also a lot of hidden home automation that make his room extra cool.
Were there any major dilemmas with the space?
As I mentioned above, everything was visible in one eyeshot of the space, so I had to make sure the colors and styles didn't clash. Apart from that, sometimes big spaces can feel too big and too empty if they're not divided up rightly. And since there were no walls to divvy up the spaces, I had to make sure that furniture did the trick without looking awkward. I was very pleased with how it turned out. Again, did I mention I was sad that it wasn't my home?
BEFORE
AFTER
Which room was the most difficult?
The master bathroom, definitely. This thing was so cramped and dated; thankfully, some local vandals left a lipstick drawing of a naked woman…so there's that. Otherwise, it was very cut up: there was a small room with a door for her vanity, a small room with a door for his vanity, separate closets, and dark nook where the shower was and then a half wall dividing the toilet and bathtub from everything else — it was like a maze! If you're able to see the pictures, continuing the theme with our work elsewhere in the house, we just blew it all open and brought in the good ol' sunshine (it's amazing what a little natural light can do). Open, simple, and bright; those were our muses.
BEFORE
AFTER
How would you describe your design style and personality? Has it evolved over the years?
Currently, somewhere in the Mid-Century, Modern, and Contemporary range. To be honest, it's in flux, and probably always will be. A couple of years ago, I didn't really have a specific style, and when we first got married… I'm too embarrassed to even talk about it. Though, as I became more thoughtful and intentional about my look, the more particular I was able to be; I can maybe better tell you what I don't like more than what I do. But if you see some of the pictures from this last house we did, it's definitely that style currently. Particularly, I'm intrigued by Scandinavian design that incorporates a lot of organic tones and minimal themes; it focuses on blending the lines between outdoors and indoors using natural lighting and greenery. If we ever have the chance to build our own home, I think I'll lean heavily on these principles.
Did the two of you renovate a home for yourselves as well? How does your design style differ when it comes to your own home as opposed to a home you're designing for someone else?
So yeah, we wanted this last project to be ours, but couldn't even afford a house half that expensive. However, once we sell this one, our plan is to buy two fixer uppers: one for us and one to sell. We'll see how that goes. In terms of how we'll renovate the one we won't be living in, it kind of depends on the neighborhood. It's tempting to get caught up in creating a space that reflects more about you than your target market. But the trick is finding that right balance between designing for the average homebuyer while at the same time leaving subtle traces of your creativity.
What is it like running a company with your husband? Chip and Joanna of Fixer Upper make it look like all fun and games — but what's it like behind the scenes?
It's been challenging, and that's not because we clash; it's probably more the opposite. We were unable to spend as much time together out at the project because we were attempting to do it while we both had other jobs. After about 6 months of this, it became clear that the house wouldn't get finished without Chayce being there everyday. So he quit his job early to be out there full time. But once I finish school and can work every day with him, I think we're going to make a great team. We've been married ten years, which is not a crap-ton of time, but it's a decent amount and we've made it through some really tough times already. Chayce is definitely one to lighten the mood and ham it up, and I've learned to roll with it, so it's a good mix. I think most people appreciate real people, so we make an effort to be candid — what you see is what you get. Life's too short to get all bent out of shape trying to be someone else — ain't nobody got time for that.
What's your best advice for women looking to find their passions and fulfillment in life? It seems like you're living your dream!
Yikes! Not sure I'm in the best position to answer that. I certainly haven't arrived anywhere, but hopefully I'm on my way. I guess the first thing I would say is just that — find your passion. Not what your mom wants it to be, not what your church wants it to be, and not even what your husband wants it to be. You need to find you. That is not to say that you don't need to listen to good advice, consider others, and sometimes sacrifice for the sake of a greater need. But you still need to know what makes you tick. Answer the question: if money was not an issue (and making tons of it was not the goal) and you could do anything, what would you do? What would make you excited to wake up before sunrise and what would cause you to lose track of time late into the night? Look for the answer organically, and in that you are discovering what's already inside of you, what you naturally gravitate towards. What are your gifts and strengths? What would make you content and happy (not in a spiritual sense like God or a relationship, we're talking in a profession). What are the obstacles standing in your way? Are they legitimate or self-inflicted? Perhaps when you begin to see more clearly (and I say "begin" purposefully, for it is truly a process where you uncover these things), you can make better decisions as to what is feasible for you in your current situation and what is not. It's not going to happen overnight, and it probably won't happen like you want it to, but at least make plans. Take the first baby step, and then the next; and after a whole lot of baby steps, you'll be surprised how far you can come. Even if you don't make it, you're going somewhere. For Chayce and I, as cheesy as it sounds, instead of always asking why, we tend to ask why not? In the end, don't take my word for it; I'm still on the journey. Get out there and do it.
Where do you see yourself, your business and your family in five years?
It seems every time Chayce and I get excited about something and start making plans, the result is so far from our original intent that it's embarrassing. We've started keeping our plans secret so that the "Hopes and Dreams" demon doesn't hear them and spoil everything. Seriously though, we understand the importance of having a solid plan, but we sure have learned the value of holding your dreams with open hands. If we could have it our way, we would have a successful home renovation company with multiple crews doing 10-20 homes a year. At that point, we would love to move back to the Malibu area so Chayce can continue at Pepperdine and I can use my design degree on some sweet beachfront properties. And although we've been married for 10 years, we still don't have any kiddos; maybe around that time we could give that a go too. (PS — please don't share this with the "Hopes and Dreams" demon.)
What advice would you give to your 23 year old self?
Surprisingly, five years makes a huge difference, at least for me. I'm 28 now and if I had the chance to speak to the 23-year-old me, I'd definitely have a sit-down about how much eyeliner I was using. But seriously, the most important advice I would give is just be you, the real you. That authenticity can come at a high price, but it's well worth it. Don't compromise there.
Chayce says that if he could talk to his 23 year old self, he would simply say, "Dude, shut the hell up. You've maybe got some good ideas and you mean well, but seriously bro, now's the season of listening. So just zip it, chillax, and take it all in. You can start talking again when you're almost 30… maybe, and even then, just little amounts."