If you're anything like me, you'd probably pay real U.S. dollars to read the book Taylor Swift wrote at the end of the "All Too Well — Taylor's Version" music video. A song in novel form? You know it would be gold. Instant bestseller. Please, take my money already.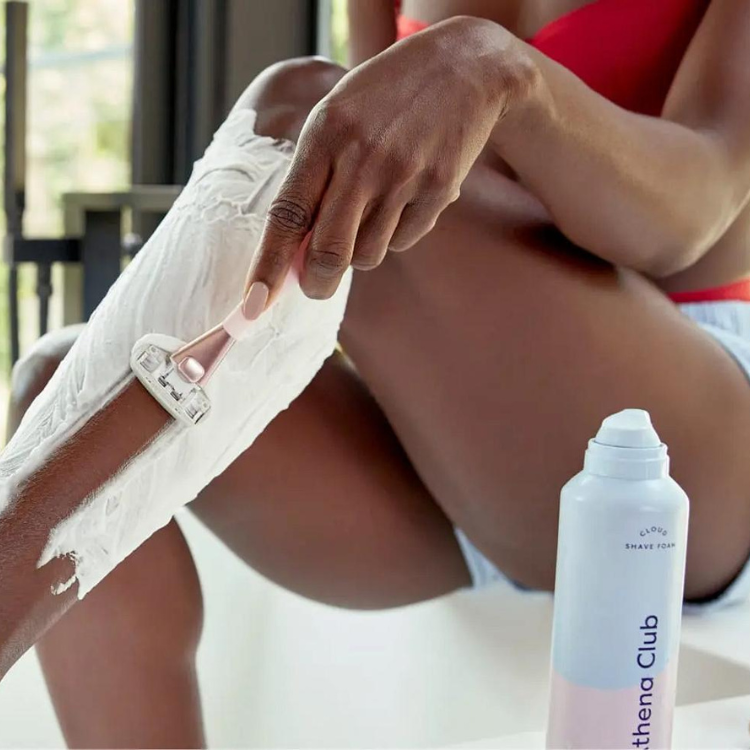 "This razor gave me the silkiest, smoothest shave I've ever had! I never get any cuts or scrapes, even on those hard-to-shave places."
Taylor has a magical way of writing songs that resonate widely. A big part of that relatability is her natural way of weaving storytelling within her lyrics, proving that her music isn't just a snippet of a scene, but the whole story.
But since Taylor Swift hasn't, in fact, written a novel for every single one of her songs, I've put together the next best thing. It makes sense that books, a different form of storytelling, deal with some of the same themes and elements Taylor has written about in her music. So, for your entertainment, I've paired her albums with a book that matches the same energy of her records, which you can read while you wait for the upcoming Eras tour to come to your city (if you were lucky enough to snag tickets, that is). But beware—you're going to want to go on an immediate book buying spree. Don't say I didn't warn ya.
1. Taylor Swift (Debut): Reggie and Delilah's Year of Falling by Elise Bryant
Elise Bryant
Taylor was a teen when she released her debut album, so it's only fitting that it's paired with a young adult novel. Bryant's swoony, music-centric romance is the perfect coupling for this record, especially since Delilah's music inspiration is Taylor Swift herself. This heartwarming, dual-POV story follows a hesitant singer and a charming nerd who meet at Delilah's show one evening, only to coincidentally keep reuniting over the course of a year. And the more they get to know each other, the harder they begin to fall. If that isn't debut vibes, I don't know what is.
2. Fearless: The Summer I Turned Pretty by Jenny Han
Jenny Han
If you're a Jenny Han fan, then you're probably familiar with The Summer I Turned Pretty television adaptation that Amazon Prime Video released last summer. Swift's Fearless is the perfect soundtrack to the series. After all, "The Way I Loved You" is featured in the final episode. It's a tender, coming-of-age story about first loves, heartbreak, and summer romance. Belly Conklin is a 15-year-old teen who spends every summer at Cousins Beach with her brother, her mother, her mother's best friend, Susannah, and Susannah's two teen boys, Jeremiah and Conrad. (Hello, love triangle with "You Belong With Me" energy.) But this summer is different. Now that Belly has transformed into a young woman, she finds herself navigating first crushes and first kisses, heartache and grief, and discovering the type of person she wants to become. 
3. Speak Now: The Wedding Date by Jasmine Guillory
Jasmine Guillory
It doesn't get more "it was enchanting to meet you" than a romance between two people who get stuck in an elevator together only to leave the unideal situation agreeing to a date. Well, a fake date. Drew needs a plus one to his ex's wedding, and Alexa, who finds him charismatic and charming, says yes. But as the two go back to their respective homes—Drew in LA while Alexa's in Berkeley—they discover that heart-fluttering feeling of attraction, only to realize they can't stop thinking of each other. 
4. Red (Taylor's Version): Begin Again by Emma Lord
Emma Lord
This sweet and swoony college-set romance may share the same name as the last song on Taylor's Red album, but it also embodies the album as a whole. Begin Again touches on topics of friendship, family, love, and letting go of bad relationships, and it's perfect for those who can't get enough of this record. Andie has transferred to Blue Ridge State to major in psychology, but it doesn't hurt that her long-term boyfriend Connor also attends. Her attempt at surprising him with the news backfires when she discovers he's transferred to her old community college. But Andie's mother attended this university, and after getting to know her new roommate and grumpy (but kind) R.A., she quickly starts to feel at home. And when she serendipitously becomes the voice of the radio station her mother founded, she begins to realize that you can have as many strategic plans as you want, but sometimes the universe will direct you to what you need. 
5. 1989: History Is All You Left Me by Adam Silvera
Adam Silvera
1989 examines the aftermath of a tumultuous relationship, telling a story of the before, during, and after, which is why History Is All You Left Me will resonate with readers. After Griffin's ex-boyfriend Theo tragically dies in a drowning accident, Griffin begins reexamining the time they shared before Theo moved to California and started a new relationship with a boy named Jackson. Griffin believed he and Theo were endgame, but with his heart broken and future uncertain, and grief and devastation threatening to pull him under, he must figure out how to move on—ahem, "Clean," yes?—without losing himself.  
6. Reputation: The People We Keep by Allison Larkin
Allison Larkin
Reputation is an album that, among many other themes, centers on feeling isolated and alone in a world that doesn't quite understand you. In The People We Keep, we first meet April in 1994 where she's dealing with an absent father and a town that doesn't feel like home. Playing open mic nights is the only thing that awakens her soul, so when things take a turn for the worst, she sets out into the world without a plan. In Ithaca, April has her music and not much else, but she soon finds a barista gig and a few good friends who begin to make her feel accepted. Only, she's uncertain if she'll continue to hurt people in the same way she's been emotionally damaged, or if she can find the strength to heal.
7. Lover: Do I Know You? by Austin Siegemund-Broka and Emily Wibberly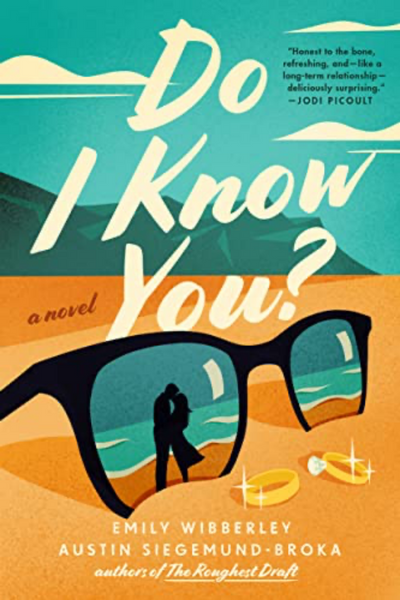 Austin Siegemund-Broka and Emily Wibberly
An album that celebrates love in all its messy, complicated forms deserves an equally emotionally-resonant romance novel pairing. This electrifying, heart-fluttering dual-POV romance follows Eliza and Graham as they head to a resort in Northern California in celebration of their five-year wedding anniversary. The two haven't been connecting lately, and Eliza worries their spark has perhaps fizzled out. But when a guest accidentally believes Graham is single, he introduces him to Eliza. And instead of correcting him, Eliza and Graham begin a game of pretend, roleplaying and flirting as perfect strangers. While their palpable chemistry might be returning, the emotional depth of their connection remains unresolved. Is a week-long getaway enough to reawaken what they've both been missing? Swift's Lover album is a reminder that real love has a quiet, strengthening gentleness in its bones, and it's beautiful to see these characters bring that feeling to life. 
8. folklore: Yerba Buena by Nina Lacour
Nina Lacour
Folklore is an ode to the beauty of stories (anyone else still thinking about the Betty-August-James love triangle?), which deserves a story of equal beauty. After running away from home at 16-years-old, Sara now works as a bartender in Los Angeles, though the mystery of her past is still unclear to those around her. Emilie, who has been trying to find her sense of purpose, accepts a position at a glamorous restaurant called Yerba Buena. It's here that the two meet for the first time, and it becomes clear that their connection is special. But as Sara's past threatens her present happiness, their love for each other is tested. 
9. evermore: Normal People by Sally Rooney
Sally Rooney
Evermore is chock-full of yearning and reflection of past relationships, which is why Connell and Marianne's story compliments it beautifully. Set within a small Irish town, the magnetic attraction between the two begins in high school and continues at Trinity College in Dublin, where they've both decided to attend. But finding happiness together isn't an easy achievement for two people who are stubborn, and both Connell and Marianne are still growing into the people they want to be. Even so, they find that circumstances in their lives keep pushing them back together. If this novel isn't the epitome of "happiness," I don't know what is. 
10. Midnights: The Midnight Library by Matt Haig
Matt Haig
Midnights is a collection of moments and memories that kept Taylor up at night, and Haig's breathtaking and introspective novel delivers on many similar themes of reflection and wonder. What could have happened if you made different choices in your life? When Nora Seed finds a mystical library that contains books that answer that very question, revealing the paths her life could have taken, she not only sets off on a journey of self-discovery, but one that helps her understand the purpose of life's meaning.