Hear ye hear ye and gather 'round because some salacious news just landed from Lady Whistledown herself: Bridgerton was renewed for a third and fourth season. Especially exciting news considering the fourth book has a *wink wink* certain couple *wink wink* everyone is waiting for (oh, have I piqued your interest? Grab the Bridgerton books reading order below!).
Please enjoy this live footage of me compiling my dream casting for all the delightful new characters: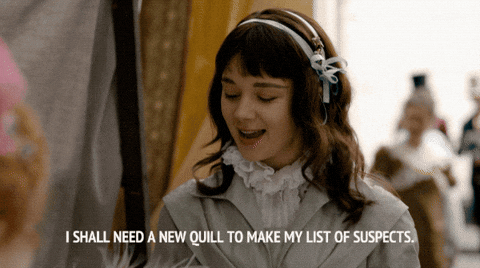 If you're positively aflutter with the news and need more Bridgerton in your life, STAT, then you're in luck. All eight (seriously, eight! One for each sibling) novels are available to read now. And if you manage to fly through those as fast as my eyebrows flew up while streaming the show, browse our list of steamy, Whistledown-approved historial romances to add to your TBR pile now.
The Complete Bridgerton Series:
Bridgerton Book Bundles on Kindle:
Historial Romance Books to Read if You Loved Bridgerton:
Important: You cannot be a lover of historical romance if you're going to judge a book by its cover because there are some truly lurid ones. So let's just collectively move past that and focus on the delicious plots, OK? Fabulous.