Amidst current events, we've all been forced to become accustomed to a new routine. Despite the abrupt change of pace, one of the glimmers of a silver lining has been ample amounts of time to do—within the boundaries of safety precautions—what we want. Working from home has cut commute time down to mere seconds, and isolation has given us back the time we would have otherwise been spending socializing.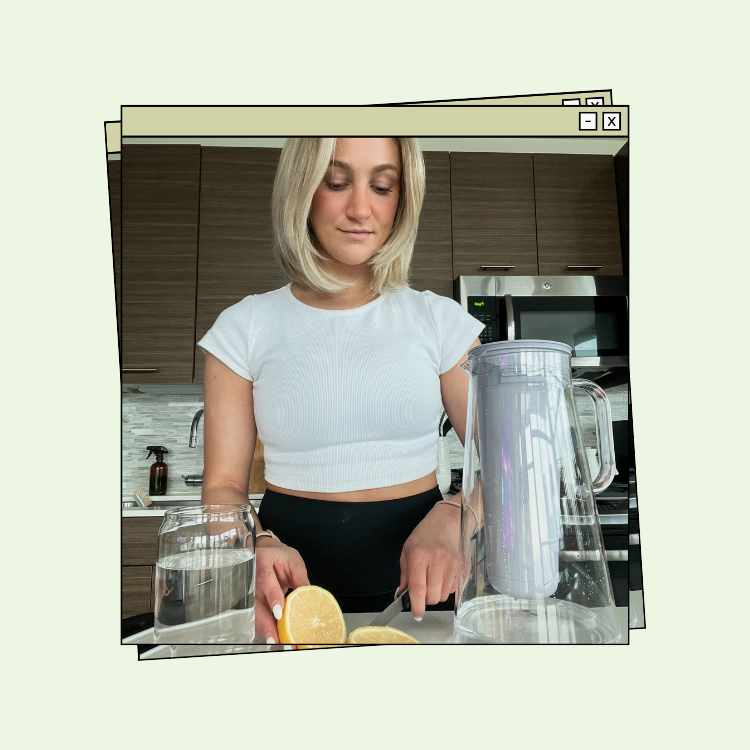 get it right in 2023 and beyond
Whether your career is stalling, you've unfortunately been laid off, or you're longing to transition to something new, there are a ton of opportunities to boost your resume while you're isolating. Gearing up to take on the career world when the pandemic subsides will help to serve you in achieving your professional goals. We've rounded up a variety of resources that will advance or widen your skills and look great on your resume. What hiring manager or boss wouldn't love the gumption of someone who took the initiative to do some professional development while in quarantine? Exactly.
1. Become PR Agency Certified
Now more than ever, communication is key. Regardless of the industry or entity, being able to release information effectively, especially in a stressful time, is essential. Public relations professionals are at the epicenter of that communication, and increasing your skill set can only help.
The PR Council is an association that functions around agencies that offer public relations services, with a membership comprised of premier firms and agencies across the country. The Council is offering a free eight-week, agency-ready certificate program. The topics covered in the course range from crisis communications to applying data to social media and everything in between. The curriculum was developed by the country's top-tier agencies, along with the Association for the Measure and Evaluation of Communication and the Public Relations Society of America. While this course is aimed specifically at budding public relations professionals, a solid foundation in communication will serve any job in any industry well. Communication is a skill that is relevant to anyone in the workforce.
2. Learn a new "language"
Finally, the time has come to follow in Elle Woods' footsteps. Harvard University is offering an array of courses, including a whole host of classes revolving around all-things data science. At a macro level, coding is essential to anything done via the computer. The world we live and work in becomes more digitally driven each day, and positioning yourself to be ready to take on that world could be beneficial. Each of the courses offered is self-paced, takes anywhere from four to nine weeks to complete, and has the option to get a physical certificate at the completion of the course. And they're absolutely free. What, like it's hard?
3. Become a jack-of-all-trades with Adobe
The Holy Grail of systems for anyone looking for a creative position is the Adobe Creative Cloud. From Photoshop to Premier, fluency in the Creative Cloud is essential to market yourself in the world of creativity. Understanding the Creative Cloud will help get yourself hired, but also give you the tools to up the ante on your own branding. LinkedIn Learning is offering exhaustive courses on all of the systems of the Adobe Creative Cloud. Along with learning the Creative Cloud—which is just the tip of the iceberg—you can supplement your new skills with other LinkedIn Learning courses like "Social Media Marketing Foundations" and "What is Graphic Design." Depending on how deep you want to go with your creative learning, the courses get more and more specific.
4. Learn branding and design basics and how to create them yourself
If you're not looking to learn a whole host of design applications, give Canva a shot. A much simpler design tool, Canva allows for creating things like graphics from scratch or from the help of their templates. Think of Canva as a bowling lane with the bumpers on—you're still going to be successful, you're just getting a little guidance along the way. To gain familiarity with the site, Canva's design school offers a variety of courses including graphic design and branding. The use of the platform and the courses are entirely free, with the option to increase to a premium subscription. Proficiency in Canva opens opportunities to be able to brand yourself, a small-business, or someone else in whatever aesthetic you're looking for—just on a much simpler scale.
5. Freelance opportunities to add tangible examples to your resume
If you're a creative professional already well-versed in design skills but are seeking more from the design community around you, AIGA, or the Professional Association for Design, is the place to look. The Professional Association for Design has created a community resource hub for anyone involved in the design community. The site offers design courses, freelance opportunities, and business help and advice for small business owners.
6. Sell yourself… or anything else
So, you've learned all these new skills and you've created cool stuff. Now what? For professionals who are more geared towards freelance work or have some side hustles going on, WordPress is an essential tool to showcase your work. Creating a personal portfolio offers potential employers to view your work and talents in a one-stop-shop kind of way. And more than that, a WordPress site of your own can be whatever you want it to be, including a blog detailing your hobbies—it can be a mix of professional and personal. Among many other courses, HubSpot offers a series of WordPress training courses to help you build your personal online portfolio from the ground up. Give yourself the opportunity to compile your work into one place and put it out there for people to see!
7. Everything Google
When it comes to boosting your resume, understanding the technology giant that is Google is crucial. If this time at home has taught us anything, it's that the world can function digitally in almost every way. The Google Skillshop Academy is going to be your new best friend. The courses have options for certificate and non-certificate courses and range from Google Ads Search and Google Ads Display, Email, Social Marketing, Inbound Marketing, and all-things SEO. Courses can be specified by social media platform to aim for heightened engagement. You could increase your marketing skills and knowledge tremendously with any of these courses and when you're finally back in the office, go on ahead and show off.
8. Build more productive habits
There are only a select number of people who end up learning from an Ivy League institution—until now. Yale University is offering its most popular course online during the pandemic. In the first year it was offered, "The Science of Well Being" attracted 1,200 people. Nearly 2.5 million people have signed up to take the course online. The course offers a certificate upon completion, and while it is not necessarily a hard-skills course, you'll learn the psychological reasons behind what makes people happy, and how to implement those into daily life to help manage your work-life balance.
9. Just about anything else
LinkedIn Learning is another treasure trove of opportunities if you're looking for just about anything that you might think your resume is lacking. The courses offered range from soft-skilled courses in leadership and discovering your strengths, to offering data science and programming courses. LinkedIn Learning offers a free month-long trial, and after that charges a monthly fee of $29.99 ($19.99 a month if you're paying annually).
Truthfully, we've only scratched the surface here. Perusing through larger learning sites like LinkedIn Learning and HubSpot Academy could help spark some interest, even if you're only looking to fill some of your time with something that's not streaming on Netflix. Both offer short, initial quizzes to tailor the recommended course to your interests and goals, and give you somewhere to start. The list we've created isn't exhaustive, but based on the research, the consensus is that if you're looking to learn, there's something for everyone and it's probably out there at little-to-no-cost right now.