Ever since we read that all-white-everything is on its way out, we're all dreaming of rich, jewel tones and strong shades in our homes. However, we can't technically paint all of our homes and change our decor right away, so some inspiration is in order! Brynn Harlock and her partner bought their home a year and a half ago and have mastered the art of being both trendy and homey. They immediately turned their basement into a rental space (she's giving us all her secrets on how they did this!), and added their own personal touch to every area of the home.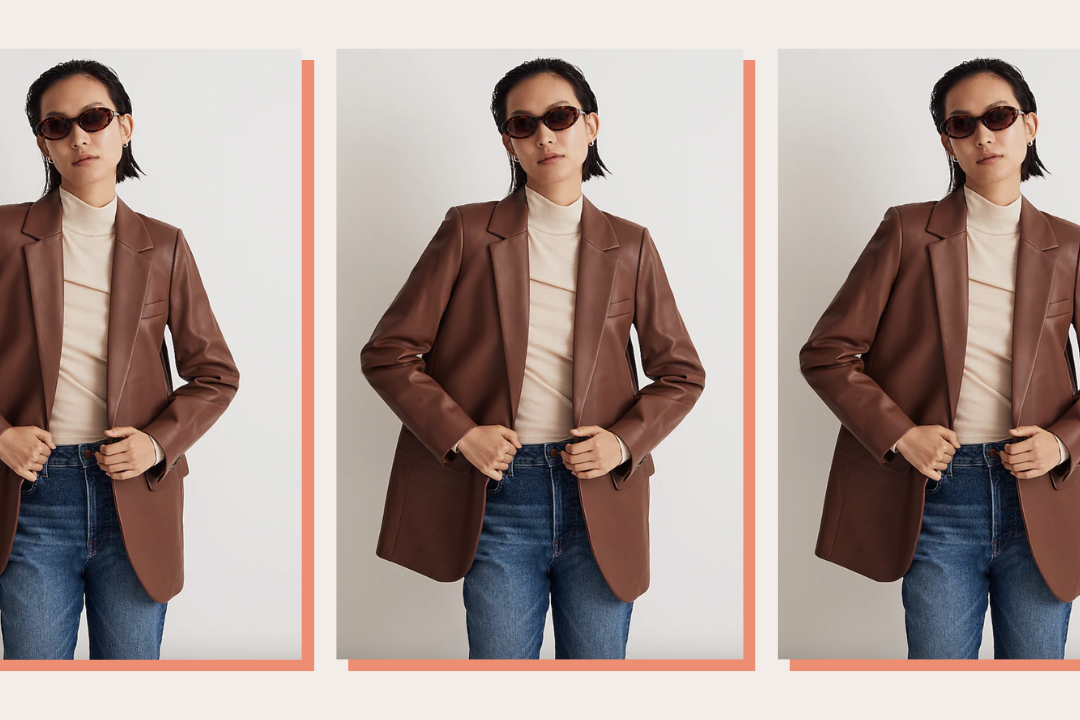 time for your fall wardrobe update!
If you, too, are excited about new design trends and want some inspo (velvet, navy, gorgeous wallpaper, vintage-inspired pieces, one-of-a-kind art, and more!), you've come to the right place. Brynn is letting us in on how she finds inexpensive pieces, what she splurged on, and how she and her partner met. (It's so cute!)
Name: Brynn Harlock, Housing Program Coordinator at the Region of Durham
Location: Oshawa, ON
Sq. Ft: 1,200
What was your first job, and how did you land it?
My first job out of university was really cool — I was the assistant to Andrea Horwath, the Leader of the Ontario NDP (a social democratic political party). I had so many amazing experiences in that role — I helped to prep questions for the legislature, worked with incredible activists and advocates, and travelled all over the province. The best part of the job was getting to watch and learn from Andrea, the first woman to lead the ONDP (and one of my political heroes).
In terms of getting the job, there were lots of volunteer hours beforehand! I had been involved with the ONDP for several years prior, volunteering on local election campaigns and heading up the party's youth wing. It gave me the opportunity to meet a ton of people and to prove that I was a hard worker. I spent my first day on the job at a 80,000 person plowing match; my fancy new work shoes were completely destroyed by mud. Every day was an adventure, to say the least!
You bought your house a year and a half ago… how did you know it was "the one?"
As soon as we walked through the front door, we just knew. Is that cliché to say? We had looked at several houses during our search, but none of them met all of our criteria. The most challenging part of house hunting was finding a place with a basement apartment, or laid out in such a way that we could build one. Since my partner works for a politician and his job depends on an election every four years, our financial plan included renting the basement to ensure stable income. Most houses with existing basement units were out of our price range, and the few that were affordable were quickly-done flips. We were so excited to find our house because was historic, had lots of character, was located in a great neighborhood, and best of all, the basement was being used as a business so it already had a separate entrance and bathroom. We put an offer in next day and luckily it was accepted!
What were the first changes you made to your home when you moved in? How did you prioritize the changes?
We wanted rental income as soon as possible, so the first priority was converting the basement into a rental unit. Since there was an existing bathroom and bedroom, the major project was creating a kitchen. We hired a contractor to build the kitchen, replace the basement's old laminate floors, add more storage for our future tenant, and install egress windows. We bought our house with a mortgage-plus-improvements program, which allows you to borrow up to 10 percent of your home's value for renovation costs and then roll that into your total mortgage loan amount. That way, we were able to do all the necessary construction right away and get a tenant into the unit less than two months after taking possession. This is a great option for anyone who is thinking about building a rental unit!
Do you have a favorite space in your home?
My favorite space is the living room, because it's the first room I fell in love with when we toured the house. It also has a ton of natural light, which makes it a very happy room to hang out in. The room that I'm most proud of is the kitchen, because it's doused in my blood, sweat, and tears! I painted the cabinets, installed new hardware, tiled the backsplash, and searched obsessively for a quartz remnant that was cheap and the right size. It used to have wood cabinets, silver knobs, terra cotta floors, and black countertops, so the kitchen's updated iteration is much lighter and in keeping with the style of the rest of the house.
You rent out your basement — how do you find your renters, and what advice would you give someone thinking about renting out a part of their home?
We've been super lucky and both of our renters have been amazing. Our first tenant was a friend of a friend, so we didn't have to search at all! When she bought a house of her own and moved out, we advertised for a new tenant on Kijiji, the Canadian equivalent of Craigslist. We had a ton of people contact us, so we had an open house for those who were interested. The open house gave us an opportunity to get to know potential renters, and for them to see the space — that's how we found our current tenant.
We would definitely endorse the traditional advice you'll find online about renting your home: ask for references and income verification, and sign a lease where everything is clearly laid out on paper. My more unusual advice would be to consider how a prospective tenant will fit into your life. Sharing your home with a renter is weirdly intimate — we run into him in the shared backyard, meet up over the barbecue, and can occasionally hear his movie choices! You'll have to consider whether you're OK with all the quirks that come with renting out part of your home. If you are, you might also want to think about a renter's personality and lifestyle. For example, our renter is the same age as us and is at a similar stage of life, so we'll both have people over late on a Friday or play music on the louder side. It makes me more comfortable to know that we're not bothering each other.
You have an amazing gallery wall above your dining room table… how did you pick photos for it? What advice do you have for creating a gallery wall that's true to you?
Thank you so much! I spent an embarrassingly long time on it. When possible I like to buy from an artist rather than purchase generic art from a big box store, so I used a combination of originals and prints that I found on Etsy. I'm always drawn to the same colors (pink, blue, green), so I searched for pieces that I loved within that color family. When I had narrowed my selections down, I used Canva to render what the pieces might look like together and to determine which size I needed for prints. I made sure to choose different mediums — prints, paintings, and textiles — and to ensure I had a blend of art styles (geometric, abstract, etc). A good rule of thumb is to stick to a cohesive color scheme, but vary the medium and subject of the pieces.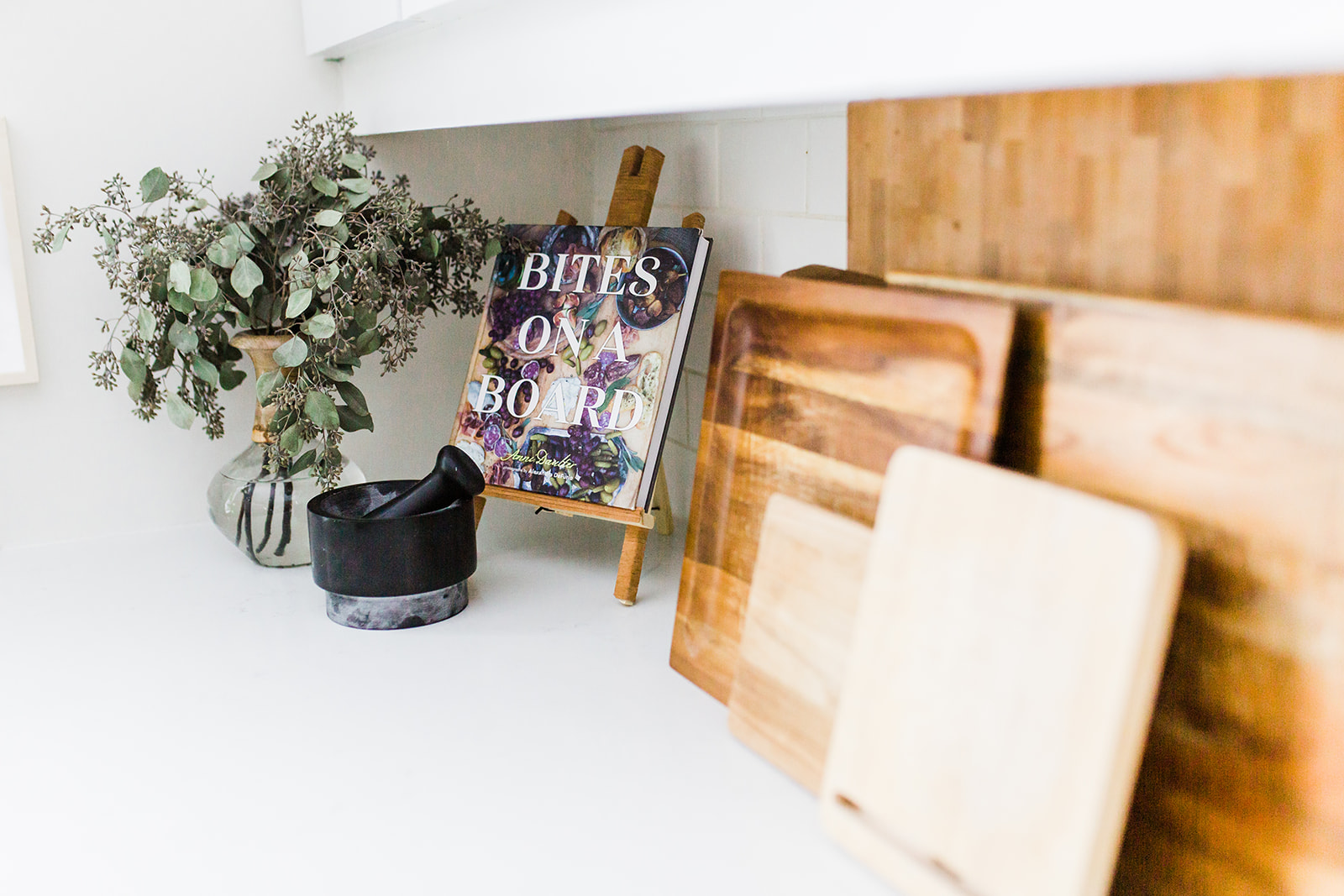 Your home is decorated so lovely and unique — how did you approach decorating your home?
On the cheap! I try to thrift or DIY most of the time, and only spend on new pieces that I'm really into. I love the thrill of searching for the perfect vintage piece on Kijiji, or combing through flea market shelves for cool stuff. You can save a ton of money, and you also end up with pieces that are unique, have a nice patina, and are often better-made than current mass-produced items. When I see expensive things I love but can't afford, I try to think of ways to make my own version. For example, I used Rebecca Atwood's tutorial to craft an art piece inspired by the one in Emily Henderson's old living room, and recently DIY'd an ottoman based on one from Shoppe by Amber Interiors. A combination of handmade and vintage items can add a lot of soul to store-bought stuff.
Where do you like to shop for items for your home?
I buy tons secondhand from Kijiji, Facebook marketplace, and Value Village. In terms of budget retailers, you can't go wrong with Ikea and HomeSense. When I'm buying something special, though, I inevitably turn to Article. Their furniture is really well-designed and current, and the prices are totally reasonable. I love the cut of stone on my Mara coffee table, and recently replaced our old teal couch with their Abisko sofa. It is sooooo comfy.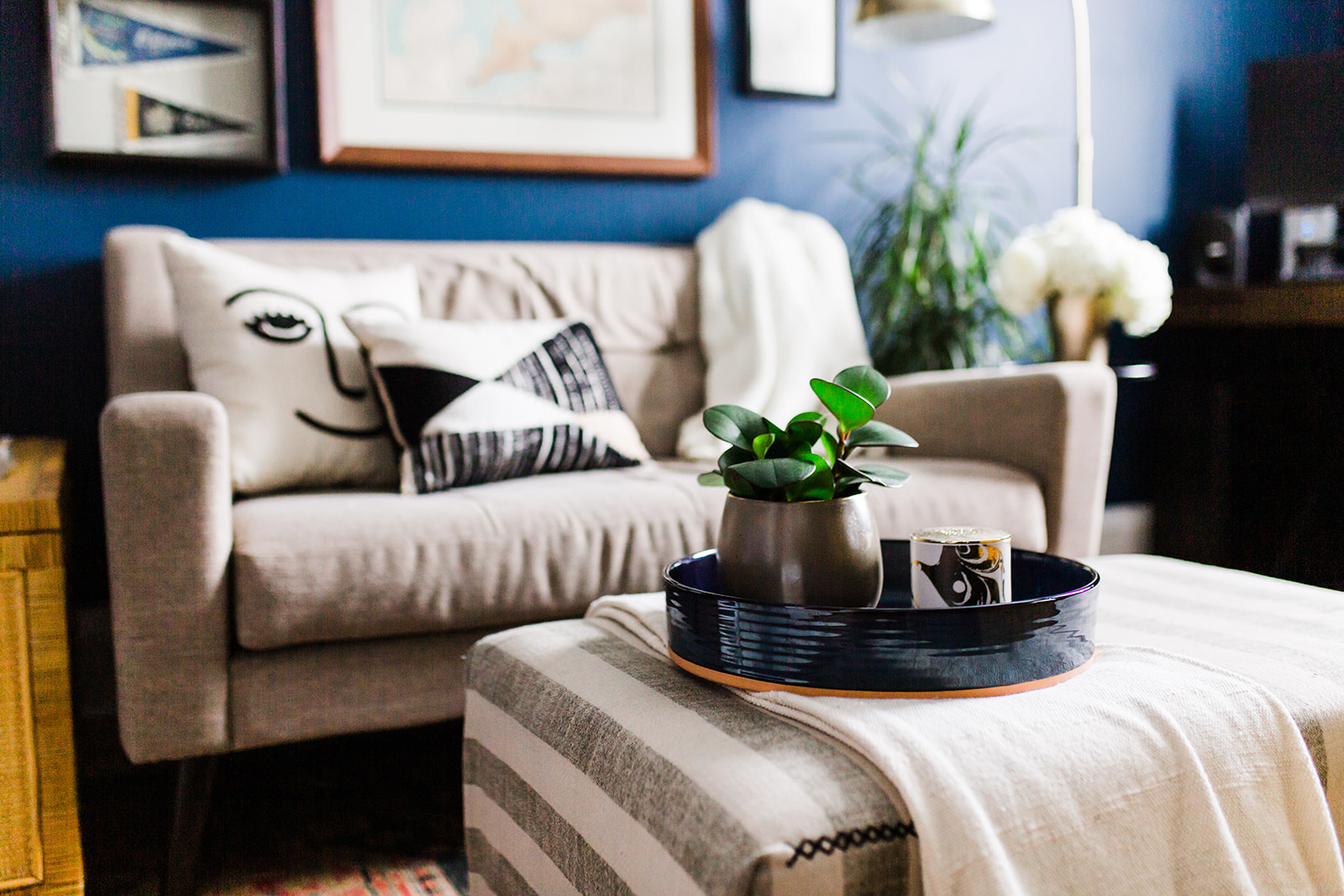 Have you made any big splurges on any of the items in your home? If so, what?
The only major splurge was our bed, which we bought from CB2 as soon as we moved in. Before that we were sleeping on a hand-me-down, 10-year-old Ikea bed frame that saw me through undergrad, grad school, and our first apartment. It was time! I couldn't decide between a wood or upholstered frame, and this bed has both.
Most of the walls in your home are gray, but you still have a ton of pops of color. How did you go about incorporating color into your home?
My main strategy is to stick to the same colors throughout the house. Every room is decorated with some combination of blue, pink, green, and burnt orange. This allows for a cohesive feel when you walk from room to room, and lets me swap decorative items between rooms when I'm getting bored!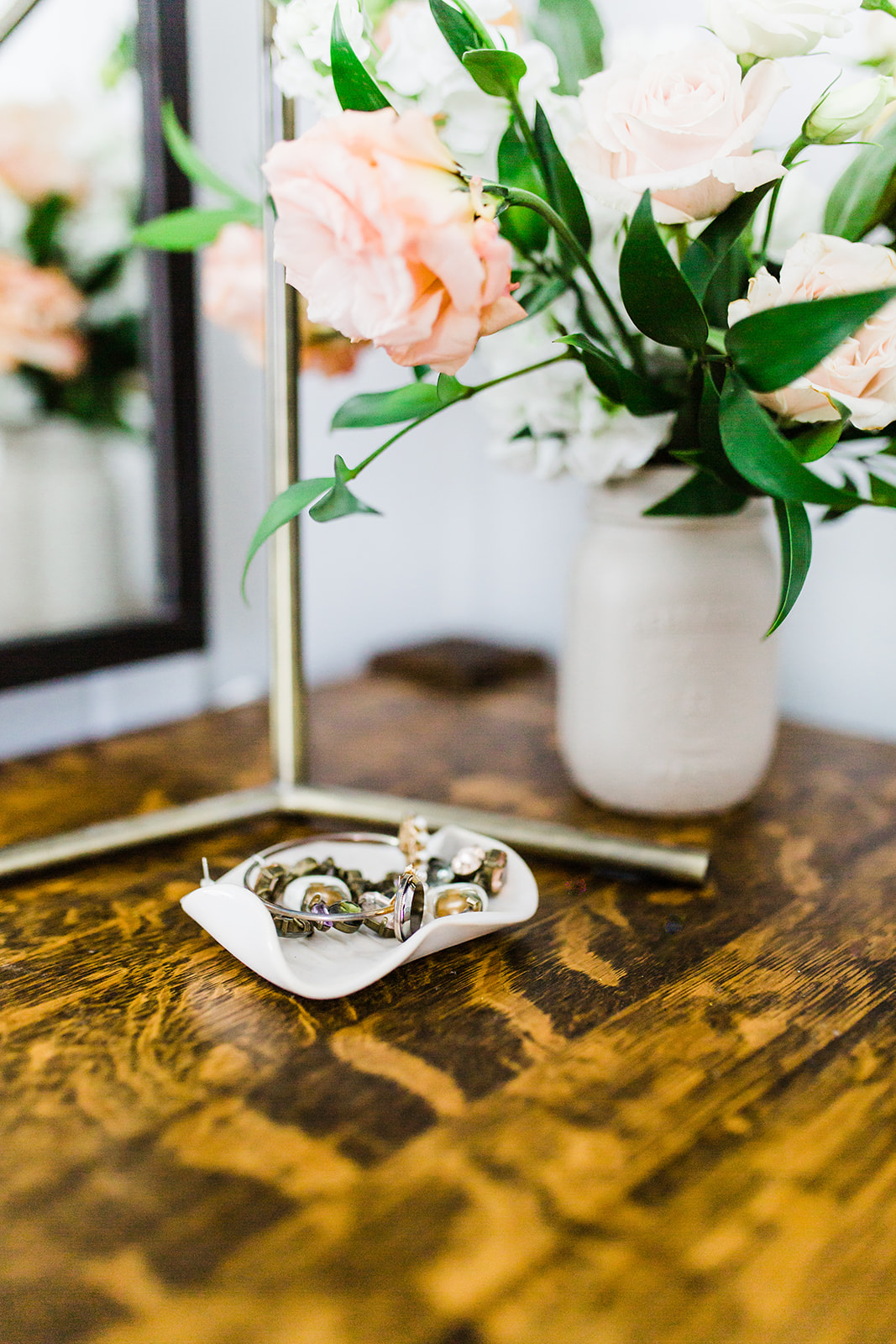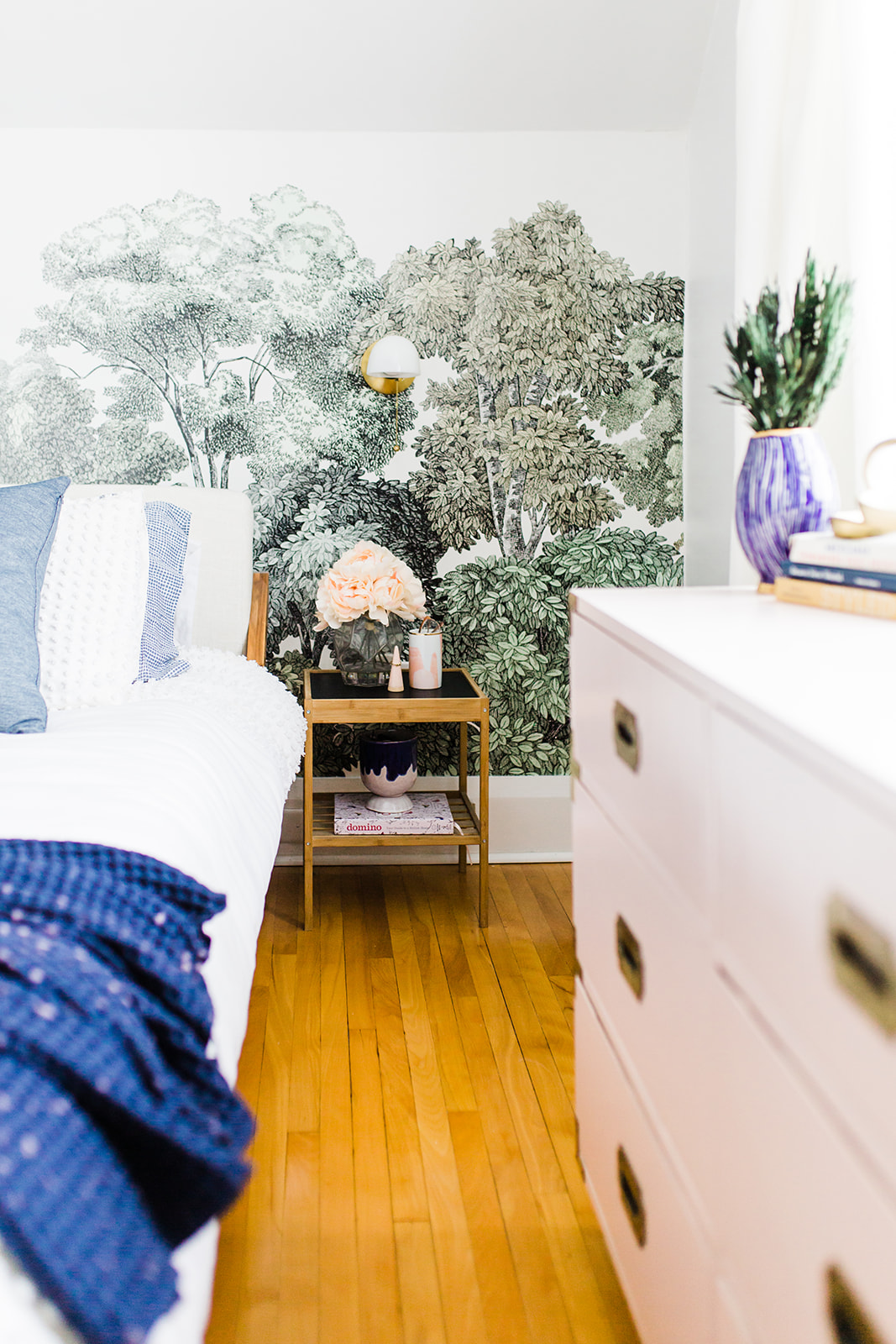 You and your partner met in a political group in college — tell us about how you got involved in that!
I had always wanted to get involved with progressive politics, so when I went away to university I pushed myself to join the NDP campus group. At the time, Jack was the president of the club, and we hit it off right away. He and I went to a youth political convention together and it was sort of an unintentional first date. We started dating that summer while working as door knockers on our first election campaign. If you're ever looking for an efficient way to meet someone with the same values and passions as you, political groups are a very efficient way to do it!
What's a normal day like in your job?
I work for our local government administering subsidized housing. Many of our subsidies are offered at non-profit and co-op housing sites, so my job is mainly to act as a resource to these housing providers to ensure that their operations are up to snuff. Some days I work from the office, preparing reports and answering correspondence from tenants and housing administrators. The rest of my time is spent on-site at various social housing locations where I review operations, maintenance conditions, and financial management. I'm very passionate about housing issues and the role of government in ensuring that everyone has a safe place to call home.
If you could tell your 20-year-old self one thing, what would it be?
To follow your passions and trust that your gut will lead you in the right direction (though my 20-year-old self would probably call that advice granola-crunching nonsense). In university, I spent a lot of time obsessing over perfect grades, the "right" extracurriculars, and a future career in academia. Despite all that planning, I ended up getting my first job through volunteering — something I did for "me" because I was passionate about politics and because it was fun. I didn't anticipate where I've ended up, but I think I'm happier for it.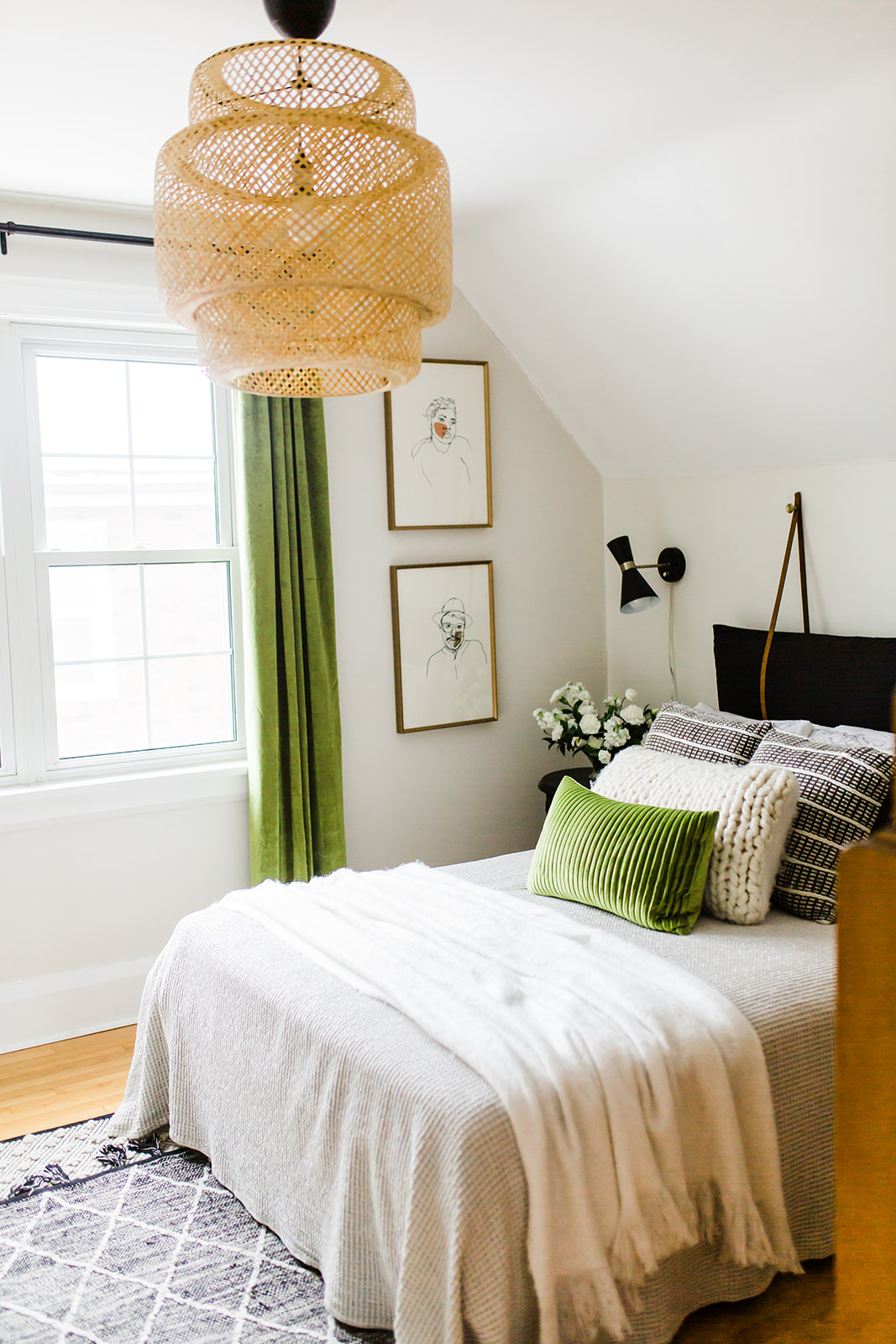 Brynn Harlock is The Everygirl . . . 
Something that's always in your fridge?
Cheese. I wish there was a classier response, but the answer is a block of cheese.
Guilty pleasure?
Downton Abbey
The best concert you've ever been to?
Laura Marling. An added bonus: before the concert we went out to for greek food on the Danforth in Toronto, and actually ended up seated next to Laura and her band in the restaurant! She was so lovely.
Favorite candle?
Candlefish No. 9, Marine
If you could have lunch with any woman, who would it be?
Shirley Chisholm