So you've been thinking about starting a blog. Are you ready to take the first step? Blogging is an exciting and rewarding creative venture, but it can be hard to know where to start once you've had the initial idea.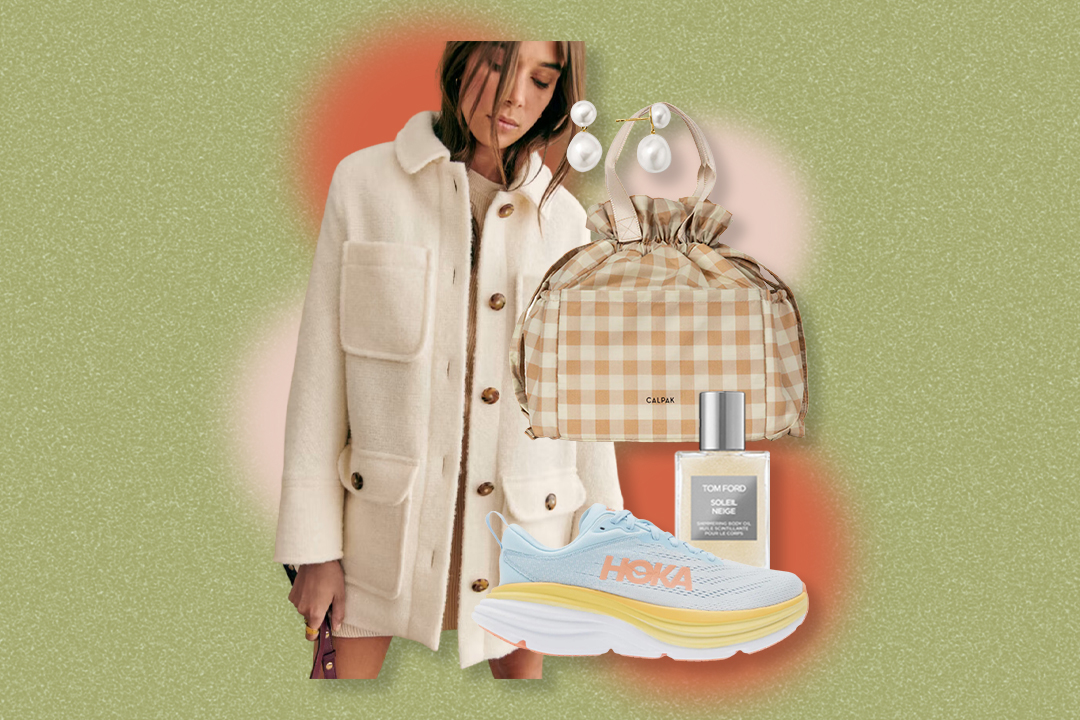 The most intimidating part? Building a website. Online designers and website developers are incredible (and incredibly talented), but require making a serious $$$ investment — not the first thing you want to hear when your blog is just starting out. If you aren't ready to sell all your belongings on Craigslist, we have an easy way to get you online and writing in no time.
Enter Squarespace, our go-to platform for gorgeous websites that are seriously simple to create. No training in coding required. And if you need help, they have a 24/7 Customer Care team that can help with any questions. So no matter your expertise level, Squarespace can have you online and OOTD-ing in just a few hours. Take it from someone who spent too-many-hours-to-admit in their dorm room unsuccessfully building a blog in 2008: Squarespace is WAY easier and results in a professional site (more than I can say for my previous endeavors).
Before You Begin
Before you get caught in the excitement of selecting one of their gorgeous templates, make sure you have a few key components of your site decided. It's your site, so you can change directions at any time, but having a general idea of where you want to start will help make the setup process go even faster.
What do you want to blog about?
Food? Interiors? Fashion? Whatever you want to write about, it's time to decide. Having a few major categories in mind will outline the navigation of your blog.
What do you want to call your blog?
Make sure you check if the domain you want is available before getting too attached. Some common word combinations are already purchased and can cost thousands of dollars. Running them through a domain search will help you eliminate any costly ideas. Conveniently, Squarespace has this option at the top of their site.
Pro tip: do a quick social media search to ensure you can have the same name on any platforms you want to use. Our best advice? Keep it simple and easy to spell (a lifesaver).
What style do you want your blog to be?
Pink and gold? Or minimal so your images take center stage? Spend time browsing Pinterest for fonts and looking at sites with a design or style that fits your aesthetic. Make a list of specific things you like about them. For example, "navigation bar at the top" or "Instagram feed on homepage". You may want to create a custom logo in Photoshop, consult with a freelance graphic designer, or use Squarespace's logo builder that can help with the process.
1. Pick a template.

Squarespace has a variety of templates available. Our favorites are Skye (for a more editorial / photo based blog), Native (for a more classic "blog" template), and Tudor (which combines elements of both).
When you're signing up, be sure to use the coupon code "EVERYGIRL17" for 10% off your first purchase!
2. Customize your site title.
The header is the first thing visitors see when they click over to your site — consider it a very important first impression. Make sure it's branded with either your logo or site title and easy to navigate. If you have a custom logo, you can upload it here or choose to stay with the matching font of your template.
To upload your custom logo, select HOME from the left navigation pane, then DESIGN, then LOGO & TITLE. Under LOGO IMAGE select add a logo and upload from your computer.
For this site, I opted against uploading a custom logo because the site title within the template felt more cohesive.
3. Set up your navigation.
By separating the topics you want to blog about into sections, your readers are better able to understand your site and can find specific posts easily. Even if you think you are only blogging about one topic (for example, your home renovation), try to brainstorm ways to separate the posts (for this example, by room).
Skye already has built in navigation categories so you can easily edit them to fit your needs.
Once you've edited your main navigation categories, make sure to also edit the footer navigation to match. You'll want to use the same order.
4. Compose an "About" page.

Your About page introduces you to readers. It helps put a face to the stories and opinions you'll be sharing. The tone of this page should match the rest of your site. If this is a formal, professional site then keep the information on this page the same. If this is a more personal blog, keep it light and share fun facts about yourself.
You should include:
an introduction of who you are
why you started this blog
a photo that clearly shows your face
Don't try to tell your life story on this page… that's what actual blog posts are for 😉 . If you are receiving questions from readers, you may want to include a FAQs section beneath your intro.
5. Compose a "Contact" page.

To help readers and potential brand partners get in touch with you, it's essential to have a contact page.
It can be as simple as providing an email address and/or any details they should include. I would suggest creating a separate email for your blog and not using your personal email.
Another option is to create a quick form to protect your privacy. To create a form, click + to add a content block and select FORM.
Squarespace automatically adds in this standard form but you can edit it if needed. Make sure the form points to your new blog email address so that when you reply to inquiries, it won't be from your personal email.
6. Link your social accounts.
Blogging is all about connection, so you need to make it as easy as possible for readers to connect with you. We suggest having your social icons at the top of your site or on the sidebar.
Squarespace makes it easy to connect your social accounts throughout all the pages on your blog. To begin start at HOME and click SETTINGS then select CONNECTED ACCOUNTS. From here, you will select the button CONNECT ACCOUNT and select which accounts you would like to connect and follow the prompts to login for each one.
Once you've completed this step, the social buttons throughout your site will all link to their respective accounts. No need to set each one up, the site does it for you! The Skye template will automatically place the buttons at the top and bottom of your site for you.
6. Start writing.
This is where the fun begins. Hover over the left corner of your site to see a pop-up that says ADD POST.
A dialogue box will appear where you can begin writing your first blog post. The intuitive design allows you to start at the top and work your way down until you are complete. If you have to step away, you can always SAVE AS DRAFT and come back later.
Your title should be short, explanatory, and enticing. Tell readers exactly what they are about to read without being too vague.
To make text stand out, use the toolbar at the top of the post to change styles and headings.
Inserting photos or media into the post is simple. Start by clicking + at the bottom of the page. Scroll through the options and see which medium best fits your post.
Adding in images is a breeze with this tool because it automatically resizes them to be the same size and fit into the grid of your site. I wish I could get back the hours spent resizing and cropping images from my college dorm, because this is a FANTASTIC FEATURE. Yes, all caps was deserved.
Just make sure you aren't uploading images that are too small. It's always best to opt for a larger image and let the site downsize it.
To add text after inserting an image, click + and then TEXT.
Once you've finished writing your post, categorize it so it falls within your preset navigation settings.
Add tags to help further define what you are discussing. A tag is more specific and is usually only a word or two. For this post, I used the tag "dining room". That way if readers want to only see posts about my dining room, they can click on the tag at the end of the post and be directed to any dining room related content. Think of it this way: if categories are your blog's table of contents, tags are the index.
Before publishing, select OPTIONS from your post navigation pane and add a feature image. This will be the teaser image that readers will see on your blog before clicking on the post.
In this window you can also customize the url and change the author if your blog has multiple contributors.
Once you've completed this step and you're ready to publish, hit SAVE & PUBLISH or hover over the option for additional selections like save as draft or schedule.
Before pushing your blog live, you may want to write a handful of posts to keep readers engaged. Once you begin promoting your blog, try to publish on a regular schedule so your readers know when to expect content.
7. Customize, Customize, Customize
Your template may be the overarching design theme of your site, but that doesn't mean you can't flex your creative muscles and tweak what you have. I like to make this the last step because once you've built some pages and written at least one post, you have a clear idea of the direction your blog is heading. Seeing the layout and how posts will look helps me to see the best design elements rather than spending hours tweaking something that may not work in a few days.
Use the Style Editor tool to customize fonts and colors. To begin, select DESIGN from the Home menu and then click Style Editor.
Select from the options list which fonts or colors you would like to change. Again, the tool is very intuitive so if you aren't sure what something is called, once you are in this editing window, you can click on the element within your site and it will pull up the editing selection for it. Experiment with colors as much as you like, just make sure to hit SAVE when you find a combination you like. If you do something and then hate it, use the easy UNDO or REDO arrows at the top of the style bar.
To add widgets on your page, select the area on your blog where you want to add it (in this case, I chose the footer) and then click the EDIT button. Once you are able to edit the block, click + on the right corner to add a content block.
Scroll through the options and select which one best fits your website. I chose to add an Instagram plug-in to encourage readers to follow my content there.
Use the design tab to customize your widget to match the aesthetic of your page. For me, this meant smaller Instagram preview images so that it did not take away from the images depicting my blog posts.
This post was in partnership with Squarespace, but all of the opinions within are those of The Everygirl editorial board.