Elegance, attentiveness, and airiness are the words that come to mind when you first step foot into Caroline Bramlett's meticulously decorated former apartment located in Birmingham, Alabama. From the brightly lit architectural design to the well thought-out personal touches in decor, you can tell that she has an eye for style.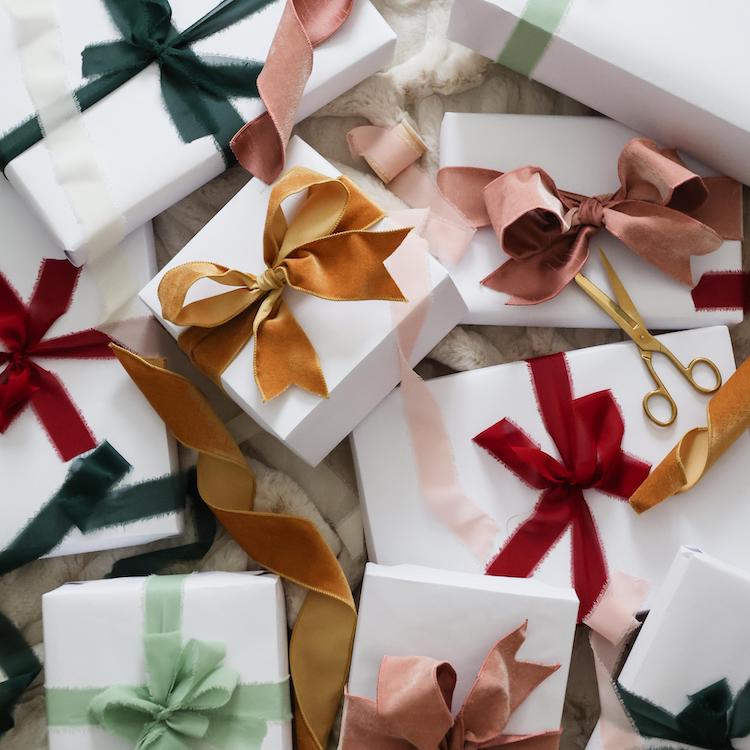 the perfect gifts for everyone—and we mean everyone—on your list
By combining influences from the sophisticated women in her family, her charming former city, and her own evolved sense of fashion, every detail in her home came from a place of inspiration. Read our conversation with Caroline to find out how she curated her apartment's ambience, which pieces are her favorite, and what tips she has to share for those of you looking to spruce up your own home.
Name: Caroline Bramlett, Fashion and Travel Blogger
Location: Birmingham, Alabama
Sq. Ft.: 900
Rent or Own?: Rent
Years Lived In: 1
When you were younger, where did you envision yourself living when you had your own space?
When I was little, I always dreamed of living somewhere near the coast or near a body of water. While Birmingham isn't exactly on the coast, I do love that it's centrally located in the southeast and is only a short trip to several lakes and beautiful beaches. When it came to decorating my space, I always wanted to bring a hint of that fresh, light, and bright coastal feel into my home, because being by the water is my happy place!
How did you make the space in your Birmingham apartment work?
As a fashion and travel blogger designing my first "grown up space," it was important to me for this apartment to function as both my home and office, so the set up wasn't super traditional. I turned the front room, which may have traditionally been used as a den or dining space, into "LCB Style HQ" and the round table functioned as a place where I created moodboards, looked over contracts, took flat lay photos, as well as ate most meals each day. I felt really lucky to be able to find an apartment that allowed space for me to both live and work in a fun and efficient way.
Why did you choose to set it up that way?
Because I had this space completely to myself, I didn't have any hesitations about making it 100% completely my own. I figured when else in my life will I have this much freedom and be able to transform an entire bedroom into a dressing room/closet?!
Growing up, did you spend a lot of time around people who had an eye for fashion and interior design? If so, how did that come into play when you were deciding how to style your own home?
Yes, absolutely! My love for fashion comes from my grandmothers who studied fashion design, and were always sewing/making new things for me as a child. My mom has a huge love for design and architecture, so I grew up exploring every antique and design store in town with her. My sister Katherine is now an interior designer in Birmingham and owns her own firm (Katherine B. Melvin Designs), so she was a huge help to me in this process of decorating. Being surrounded by design from such a young age helped me develop my own style and bring it to life in this space.
What are your biggest tips for achieving quality design and decor on a budget?
My biggest tip would be to not be afraid of mixing high and low-priced pieces. When starting out, it can be a challenge to furnish a home from scratch while staying on budget. I have never shied away from shopping at IKEA, Amazon, or more budget-friendly stores. I love the blank slate that a simple piece of furniture provides — its simplicity allows you to dress it up with more elegant accessories and lighting. It's a little like fashion — similar to the way a solid dress lends itself to lots of accessorizing and rewearing, a simple piece of furniture can be styled multiple ways and last for years!
You seem to have a very well-defined sense of style for yourself and your home. How would you describe your style, and how has it evolved through the years?
I think I would describe my own personal style as simple elegance. I definitely lean towards things that are feminine and lovely without being too glamorous or fussy. I hope that people would see my style as classic but personal to me with a fresh, colorful flair.
Did you have a favorite space in your home? Why was it your favorite?
I have to say my front room/office area. It was a space that originally "sold me" on renting the apartment because of all the natural light that flooded through the windows! I loved how happy and bright it felt every single day.
What kinds of challenges did you confront when designing your space?
Some of the biggest challenges came from the fact that the apartment was pretty old (built in the 1920s). There weren't many electrical outlets, so I had to take into consideration where I placed specific pieces of furniture. You could only plug in a lamp so many places! The apartment also had a few diagonal walls that made the space interesting to work with. In one corner of my bedroom, my rug was actually folded over (kind of like a page in a book) in one corner because of the slanted wall.
If you could pick one favorite piece from your closet and one favorite piece of decor from your collection, what would they be and why?
Oh goodness, that is tough! From my closet, I think I would have to say the Tibi lilac ruffle midi dress you can see peeking out on my dress rack. I saw this dress on the runway when I attended my very first NYFW show (Tibi Spring 2018 show in September 2017) and dreamed about it for months. It made its way into stores around February 2018 when I was in St. Simons Island for The Southern C Summit. The Tibi Outlet on St. Simons had just received a small shipment of pieces from the new collection, and I was over the moon to make the dress mine! It's a piece that my mom, sister, and I have all worn, and it will always be so special to me.
From my design collection, I have to say the art from my sister. She painted much of the art throughout my apartment, and the pink and white piece over the console table in my den is my favorite!
The hat arrangement on the wall is a very unique touch to your home! Where did you get the idea for it?
I visited The Pineapple Pad (a rental in Palm Beach, FL owned by Beth and Danielle of Palm Beach Lately), and I was so inspired by the way they used straw accessories as decor throughout the condo. There was one particular wall in the bedroom with lots of woven totes that really stood out to me. When I came home I decided to use all the straw hats I had collected as wall decor!
Your closet/dressing room is absolutely swoon-worthy. As a fashion blogger, how important was it for you to have plenty of dedicated space for that?
I wouldn't say having this large of a space as a closet/dressing room was a necessity by any means, but it was certainly a luxury! I am such a visual person and what is out of sight is usually out of mind for me. It was so nice to be able to see all of my clothes, shoes, and accessories in one open space while styling outfits and creating new posts for my blog and Instagram!
What did you love most about living in Birmingham, AL?
The delicious food and beautiful architecture are two of my favorite things about Birmingham, and I hope I never take either of those for granted. I also love its central location — it is so nice to be only a short drive away from the beach, lake, mountains, farm, and more. Learning about new people and places through traveling is one of my biggest inspirations, and getting out of town, even if just for a day, is always so refreshing. I have grown up in a family that is always on the go, and a quick trip to the beach or the country to see something new always inspires me.
What advice do you have for someone who is about to live on their own for the first time and has no idea where to begin in terms of interior design?
Make a spreadsheet. I always think that staying organized is the key to getting projects or design tasks accomplished when taking on such a big project!
Caroline Bramlett is The Everygirl…
Favorite decade for style and fashion: I am always drawn to the fashion of the 1940s!
If you could teleport anywhere right now, where would it be? Argentina. I visited with my family last December and fell in love!
Most inspirational book you've read: I first and foremost always look to scripture, but a few others that have had a huge impact on my life and work are 1000 Gifts by Ann Voskamp and The Circle Maker by Mark Batterson.
Most random app on your phone: The "Countdown" app — I love looking forward to birthdays, life events, trips, celebrations … anything and everything!
If you could have lunch with any woman, who would it be and why? Coco Chanel and my grandmother — two women who have inspired me immensely in my fashion and style journey. I may need to brush up on my French first, though!