We're a month past holiday season and probably a dozen people you know (and maybe yourself!) are newly engaged. This will happen in your twenties. Either way, when the time rolls around to register for your wedding, the decision to register for fine china is often on the table. Is it practical? Will you ever use it? Is it too expensive? How many place settings? A lot of people think they won't use it enough to make it a reasonable request; they believe it's meant solely for holidays and other formal gatherings.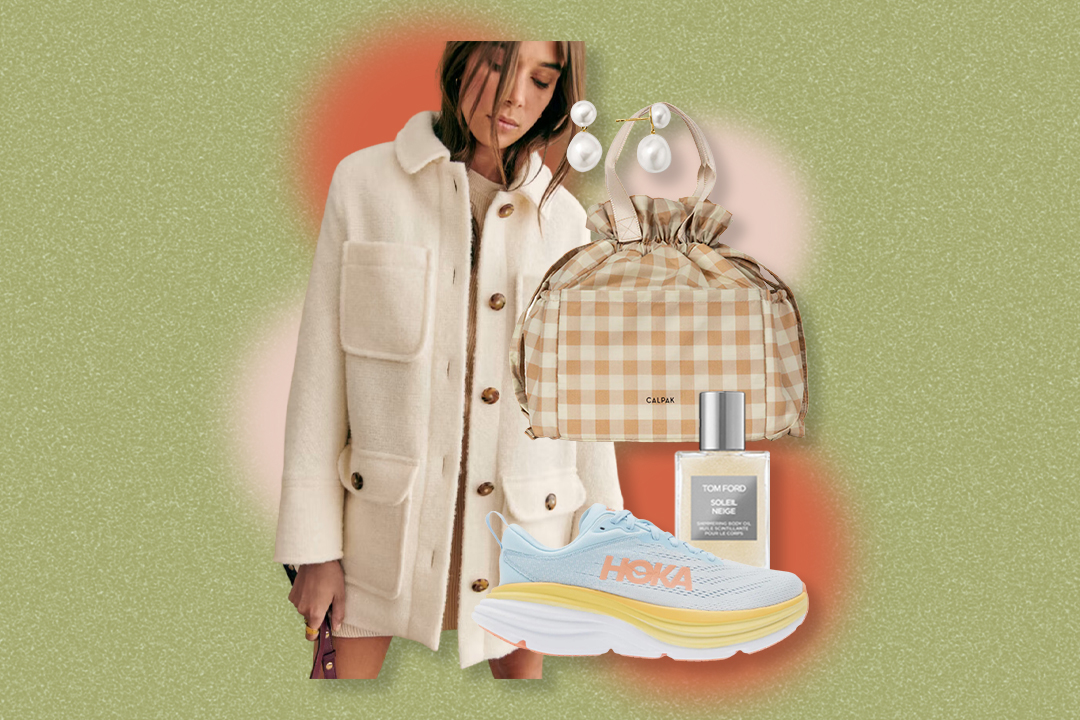 We are big believers that fine china isn't meant to sit on a shelf and collect dust; it's meant to be used. The best way to start? Throw your bridesmaids a thank you brunch after the nuptials. Bust out all your new bubble-wrapped loot and put it to use. Restaurants get expensive very quickly; they're often loud and impersonal with outrageous markups on alcohol. Treat your ladies to bottomless mimosas in an intimate space (your home!). And talk about something non-wedding related since it's probably been a while since seating arrangements and dress alterations haven't slipped into conversation.
Prices for fine china 5-piece place settings will range anywhere from $70 to upwards of $400 (good thing it was gifted!); so keep the gathering casual and comfortable by pairing the "fancy" dishware with more casual linens, serving pieces, and food. We teamed up with kate spade new york whose 5-piece place settings cost around $139 (a few of our favorite styles are this for a more traditional look, this for a preppy feminine look, and this for a fun contemporary style). Even if you didn't get the matching serving pieces, it's fine to pair it with whatever bowls and platters you have (although this is why we always recommend white–it goes with everything).
Not engaged or married but secretly love nice dishware and want to brush up on your entertaining skills? That's awesome. Us too. You can easily find full fine china sets at resale shops, garage sales, estate sales, even Salvation Army for ridiculously low prices. Have the girls over and host a little soiree for your fine selves. Make it a potluck and have everyone contribute; mimosas for everyone! Cheers!
THE SETTING
First and foremost, use your new dishes! And that includes the fine china if you registered for it! Fine china does not equate to fancy, and it shouldn't be stored away in boxes never to be seen or appreciated. They are plates. They are meant to be eaten off of! The interesting thing about brunch is that it's one of those rare occasions you can serve bread, salad, entrees, and coffee simultaneously, making use for the whole setting. (Although we left the bread plates off the table for space.) We paired the china with everyday flatware, $3 water glasses, and polka dot champagne flutes. We reached out to our local florist, Pistil & Vine, to help us concoct a more elaborate yet unfussied flower arrangement, placing it off-center so it wouldn't inhibit conversation or anyone's direct route to the cinnamon rolls.
MONEY-SAVING TIP: While we were at the florist, we noticed a discard bin filled with dried flowers and branches that could no longer be sold. We picked out a few yellow branches (no charge!) and trimmed small pieces to place on the napkins. They add a lovely detail at each place setting. One man's trash is another man's treasure.
THE MENU
• sunny-side up eggs and avocado on toasted ciabatta seasoned with pepper and chives
• mixed greens with balsamic dressing
• assorted fruit and berries
• pastries for something sweet
• toasted ciabatta served with jam
• mimosas, coffee, and water
SHOPPING LIST
• 1 dozen eggs
• 2 avocados
• chives
• loaf of ciabatta bread (ask them to slice it)
• jam
• mixed greens
• balsamic vinegar and oil
• assorted fruit (we used strawberries, blueberries, and grapefruit)
• a few pre-made pastries (we went with cinnamon rolls)
• champagne (the more the better!)
• orange juice
• coffee
GET THE LOOK
5-piece plate setting, kate spade new york $139
dinner plates, kate spade new york $38
salad plates, kate spade new york $24
coffee cups, kate spade new york $38
saucers, kate spade new york $18
top hat ice bucket, kate spade new york $80
champagne flutes, kate spade new york $50 (set of 4)
salad serving bowl, kate spade new york $145
vase, kate spade new york $75
linen tablecloth, Crate and Barrel $49.95
napkins, World Market $9.99
large white fruit bowl, Crate and Barrel $7.95
pitcher, Crate and Barrel $14.95
pink serving bowl, Crate and Barrel $5.95
yellow buffet, estate sale (paint your own furniture with this tutorial)
dining chairs, estate sale (similar here)
This post is sponsored by kate spade new york but the opinions herein are those of The Everygirl editorial team.