In case you missed it, we've got a new word in town: Cheugy. First coined by a TikToker/Instagrammer, it's said to be "hard to explain but easy to recognize." It basically means something's out of style. The word has now been written about by both The New York Times and The Cut, so it's safe to say that it's here to stay.
While it's not quite "basic," basic things and cheugy things can overlap. It applies not only to fashion but also to pop culture, home decor, and even behavior. While the most obvious examples of cheugy—chevron, wooden signs with phrases like "Live Laugh Love," and bejeweled statement necklaces—are easy to spot, some things are a bit harder to identify.
That's why we've put together this list of things that have been labeled cheugy—some of them we still love and can't bear to part with, and some of them simply have to go (sorry, but it's true). Keep reading to find out what they are:
Cheugy Things We Love and Aren't Getting Rid Of
1. Nike running shorts
Nike running shorts may not be cute, but these shorts are all about comfort and convenience. We just know you have 10 pairs of them in your drawers from your college days, and your go-to comfy look is these shorts plus an oversized T-shirt. It's OK, we're the same. And we're keeping them.
2. Ugg boots
We've been saying it for a while now, but we want everyone to know that Ugg boots are back, baby. While you won't find us wearing Bailey or knit Uggs (TOO cheugy), we're definitely keeping some styles. Uggs are perfect and easy shoes for cold weather, and something about them really gives model-off-duty vibes. Plus, J-Lo was spotted in them last winter, sooooo…
3. Cheeky mugs
We know there's a spot in our cabinets for cute Target mugs with a cheesy yet fun saying. Things like, "But first, coffee," a pop culture reference, your initial, your zodiac sign, a cheeky little saying, or a funny pun are all cute, and they're all here to stay.
4. Anything Bath & Body Works
While shopping at a good ol' Bath & Body Works might seem like we're just channeling our inner middle school selves, you have to admit that they just don't miss. They have the best candles (and by that we mean affordable and long-lasting) and cute gift sets. Don't forget the great lotions, hand soaps, body washes, and even body sprays to keep your home stocked and you smelling great.
5. Pop culture graphic tees
Yes, graphic tees that reference TV shows, movies, or other pop culture phenomenons have been labeled cheugy, but we still think they're cute. If you spot a T-shirt with your favorite TV show quote on Etsy and it brings a little smile to your face, then treat yourself.
6. Ankle strap block heels
While there are definitely newer, cuter, and trendier heel options out there, this type of ankle strap heel has secured a spot in our closets. They work for every sort of semiformal or formal occasion—from a fancy dinner to a wedding—and the different neutral colors and heel height options mean there's a pair for everyone. It might seem like every person you know owns a pair of these, but hey, that's probably for a good reason, right?
7.
Friends
Friends has been included on many cheugy roundups, and while we see their point, we won't be picking a new comfort show anytime soon. Sure, some of the plot lines are outdated, but turning on the TV and seeing the gang at Central Perk just makes you feel at home.
8. Crossbody bags
We might be stirring the pot with this one; yes, crossbody bags are considered cheugy (especially when they're actually worn across your body), but we're hanging on to them. There are just certain events and occasions when a crossbody is necessary, so they're here to stay. If you're wondering what's considered "in" instead of these, the answer is shoulder bags (yes, the '90s are back).
9. Vera Bradley duffel bags
It's true, these bags are pretty ugly and come from one of the cheugiest brands out there, but it's honestly going to be hard to get rid of the pink and brown paisley—nothing quite compares. These duffel bags hold so much (you can pack for an entire week vacation in one), and they're easy to store, durable, and washable.
10. Headbands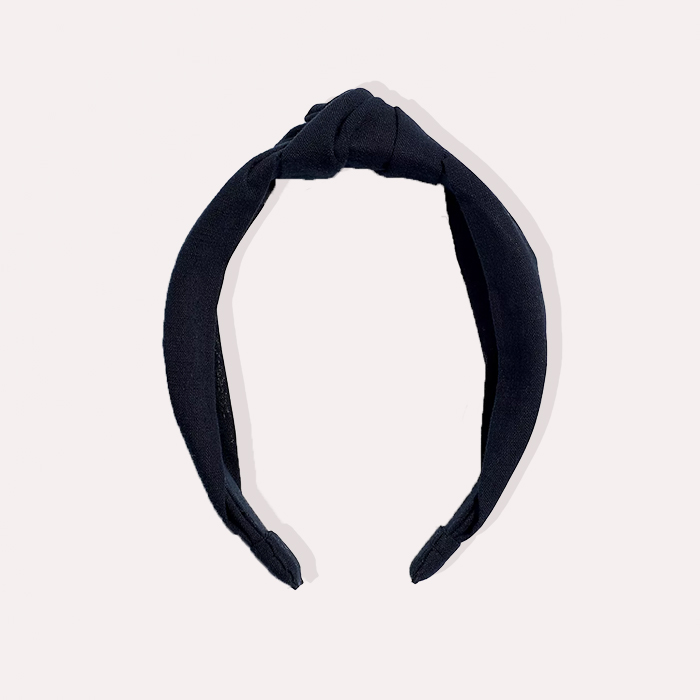 At one point in our lives, headbands were super in. We hate to say it, but certain styles of headbands are a little bit cheugy. We know you're probably only wearing them to hide third-day hair, so go ahead, keep those headbands.
Cheugy Things That Have to Go
1. Infinity scarves
These scarves were all the rage a few years ago, but if you still have one hiding at the back of your closet, it's time to say goodbye. Especially if it's plaid. Or tribal-print. Opt for a classic cashmere-like scarf that is non-infinity.
Try these instead:
2. A fitted denim jacket
Tight, fitted denim jackets have got. to. go. The cut often hits at an unflattering part of the body anyway, so let's do ourselves a favor and opt for an oversized one, a cropped one, or a unique silhouette.
Try these instead:
3. Wayfarers
We apologize to the Ray-Ban Wayfarer owners out there, but it's time to upgrade. While they've definitely had their moment in the early 2010s, it just comes down to the fact that there are more flattering and trendier pairs of sunglasses for us out there now. If you want a classic pair of Ray-Bans that never goes out of style, try an aviator. If you want something similar but more on-trend, go for an oversized or a more rounded pair.
Try these instead:
4. Wearing your Apple Watch to formal occasions
We know you want to close your rings, but the idea of wearing an Apple Watch (especially with the silicone band) to a formal event, like a wedding, has got to end. You won't want to see that on your wrist in those photos.
5. Too short denim shorts
If the pockets hang out of your denim shorts, if they're low-rise, or if your butt cheeks are peeping out from underneath, it's time to invest in a new pair. Trust us, you'll be much more comfortable in a high-rise, longer pair, and you will look chic too.
Try these instead:
While we love keeping up with trends and commenting on what the youths on TikTok are up to, the bottom line is this: Wear whatever you want and whatever makes you feel good! Embrace the cheuginess or ignore it all together. Whatever you choose to wear, decorate your house with, or watch on TV is totally up to you. This article is all in good fun, and we just want to keep you up-to-date on what's happening in the crazy world of social media.