Of all the occasions I need to choose outfits for, date night outfits are my Everest.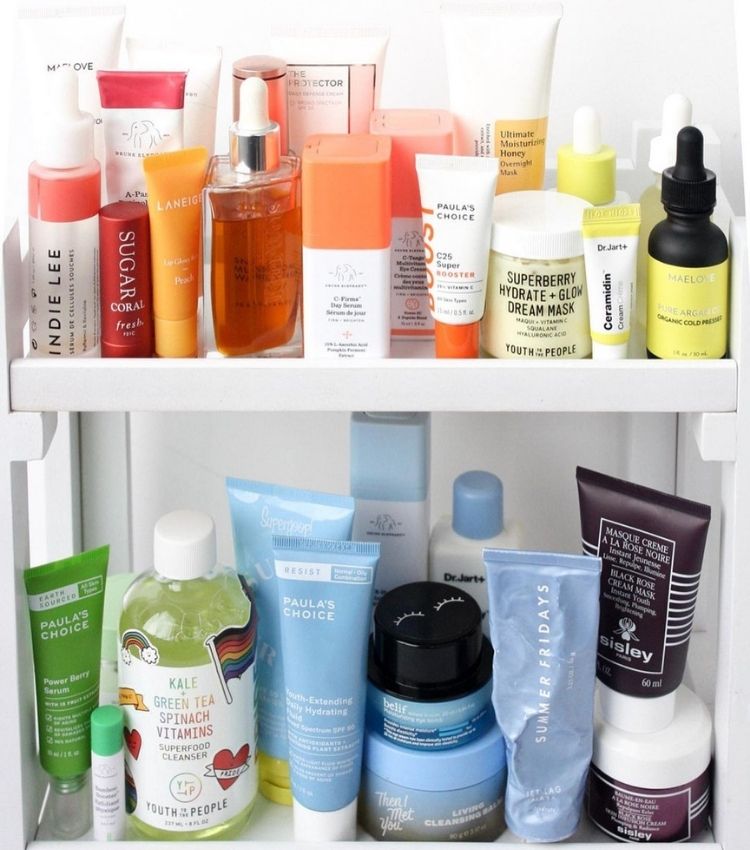 the wrong order can reduce effectiveness
The overthinking starts about 24 hours before the date, when everything I thought I knew gets thrown out the window (along with my sanity). That top is too casual, those jeans aren't doing me any favors, and these shoes? Why did I even buy them? The result is me lying in a mountain of everything I've ever owned, naked, disappointed, and praying I'll get a text asking to reschedule before I have to do it myself.
The key to not having a pre-date freakout comes from purchasing the right pieces from the get-go — so you feel confident enough in your wardrobe to know you can be happy and comfortable in anything. We stock our wardrobes with pieces from Nordstrom — where we know we're getting quality items from our favorite brands.
Picking out an outfit for any date is a headache, but a first date is especially challenging — you only have one chance to make a first impression, so trying your best to make sure that impression is a put-together, polished version of yourself (free from any lingering pizza sauce or wine stains from the night before) is vital.
While cleaned and steamed clothes are the least we can do, the hurdle of picking out an outfit still remains, so we're doing the heavy lifting for you. We love shopping at Nordstrom for any and all of our summertime occasions — but their versatile pieces are perfect for wherever your romantic evening takes you.
Below are three fool-proof, classic outfits to wear on any date — whether it's you and your S.O's first date or 500th.
1. Puff-sleeved crop top + straight-leg jeans + sandals + structured crossbody
GET THE LOOK

Perfect for a casual night wandering around downtown after grabbing laid-back dinner and drinks, this outfit is one flirty notch up from your go-to outfit for a night with the girls. These sandals are super comfortable while taking advantage of the season's top trend: animal print. Let your hair down, throw on some lipstick, and show off your killer taste with this combo.
2. Wrap dress + block-heeled sandals + straw clutch
GET THE LOOK

With a feminine silhouette and trendy accessories, this combo is equal parts summery and romantic. While the dress can be dressed up or down, the heels elevate it, making it a perfect look for a dinner date (or the dreaded first-time-meeting-the-parents situation). Block heels are easy to walk in for even the most novice of heel-wearers (me), and the straw clutch pulls it together with a fun, summery touch.
3. Paper-bag shorts + bodysuit + sandals
GET THE LOOK

There's nothing worse than a date falling on a humid, 100-degree night that requires needing to figure out a magic outfit equation that somehow doesn't involve your go-to jean shorts and tank. This breezy outfit ensures there won't be sweat dripping down your back all night, but is still special-occasion appropriate and super flattering. Wear it on any steamy night or ice cream date this summer brings you (two scoops of mint chip for me, please!)
MORE DATE NIGHT FAVORITES
button-up tee, Something Navy
ruffle-hem top, madewell
wrap top, madewell
wide-leg pants, topshop
linen midi dress, BP.
leather jacket, cupcakes and cashmere
denim skirt, madewell
tie-waist jumpsuit, BP.
mini dress, French Connection
statement sandals, Steve Madden
slide sandals, Treasure & Bond
white sneakers, Tretorn
straw crossbody, Mali & Lili
geometric hoops, BaubleBar
white clutch, Trouvé
This post was in partnership with Nordstrom, but all of the opinions within are those of The Everygirl editorial board.