It's that time of year again! Once spring rolls around, it might seem as though there's another wedding invitation landing in your mailbox every week. Once you figure out which events you can attend and send in your RSVPs, the next order of business is to figure out what you'll wear.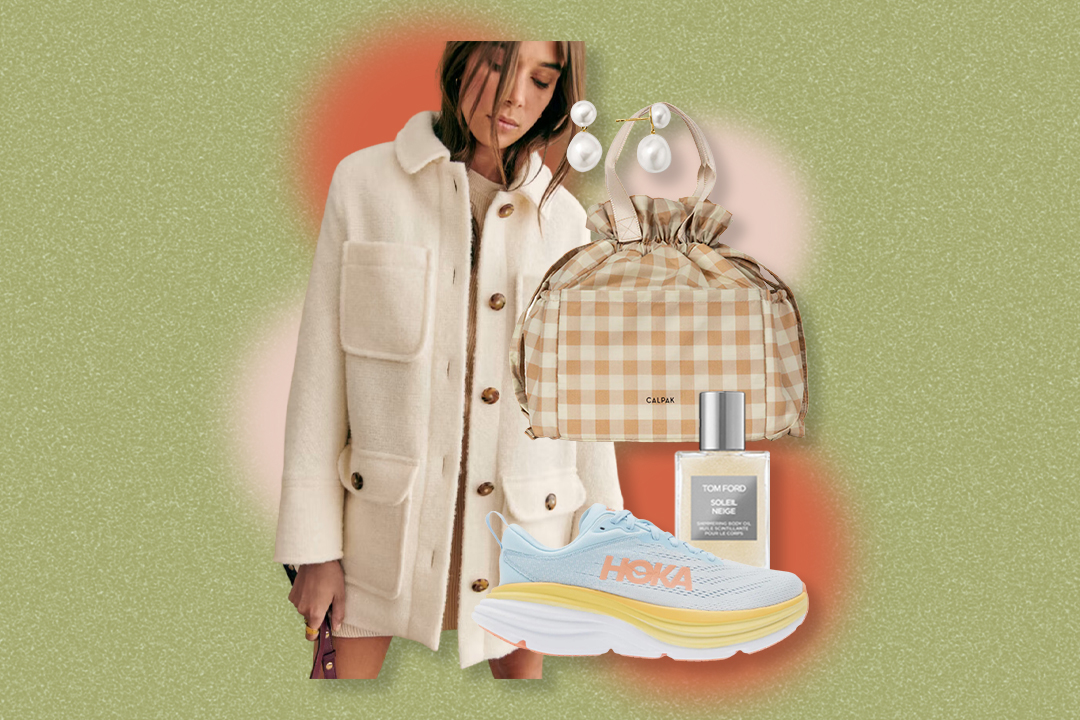 Every wedding is different, and the dress codes can get downright confusing: What's the difference between white and black tie? Does casual dress really mean casual? Can you wear a cocktail dress to a semi-formal wedding?
So here's what you need to know to decode proper wedding dress etiquette, plus a few looks to inspire you!
White Tie
Source: With Love Leena
A white tie wedding: The fanciest dress possible, and you'll need to go all out. For a white tie affair, you should typically wear a floor-length gown in an understated color—think gala attire.
But don't worry if a fancy gown isn't in your budget. Websites like Rent the Runway let you borrow white tie appropriate dresses for affordable fees.
SHOP IT
Jovani Embellished Chiffon Fit & Flare Dress $550
ABS Jersey Deep V-Neck Gown $390
Adrianna Papell Beaded Mesh Gown (Plus Size) $180
Adrianna Papell Lace Yoke Drape Gown $178
Rent the Runway: Badgley Mischka Ombre Astor Gown $136
Black Tie
Source: Lace and Locks
One step down from white tie is its cousin, black tie. This is also fancy dress, mandating formal attire. However, most people agree that you have a little more freedom when it comes to color and hem length. A chic high-low gown or a full-length dress will serve you well here!
SHOP IT
BCBGMAXARIA Elinne Cutout Pleated Jersey Gown $338
Alex Evenings Rosette Lace Short Sleeve A-Line Gown (Plus Size) $249
Laundry by Shelli Segal Sleeveless Popover Gown $113
Rent the Runway: Halston Heritage Teal Twirl Gown $100
H&M Long Dress $59.99
Semi-Formal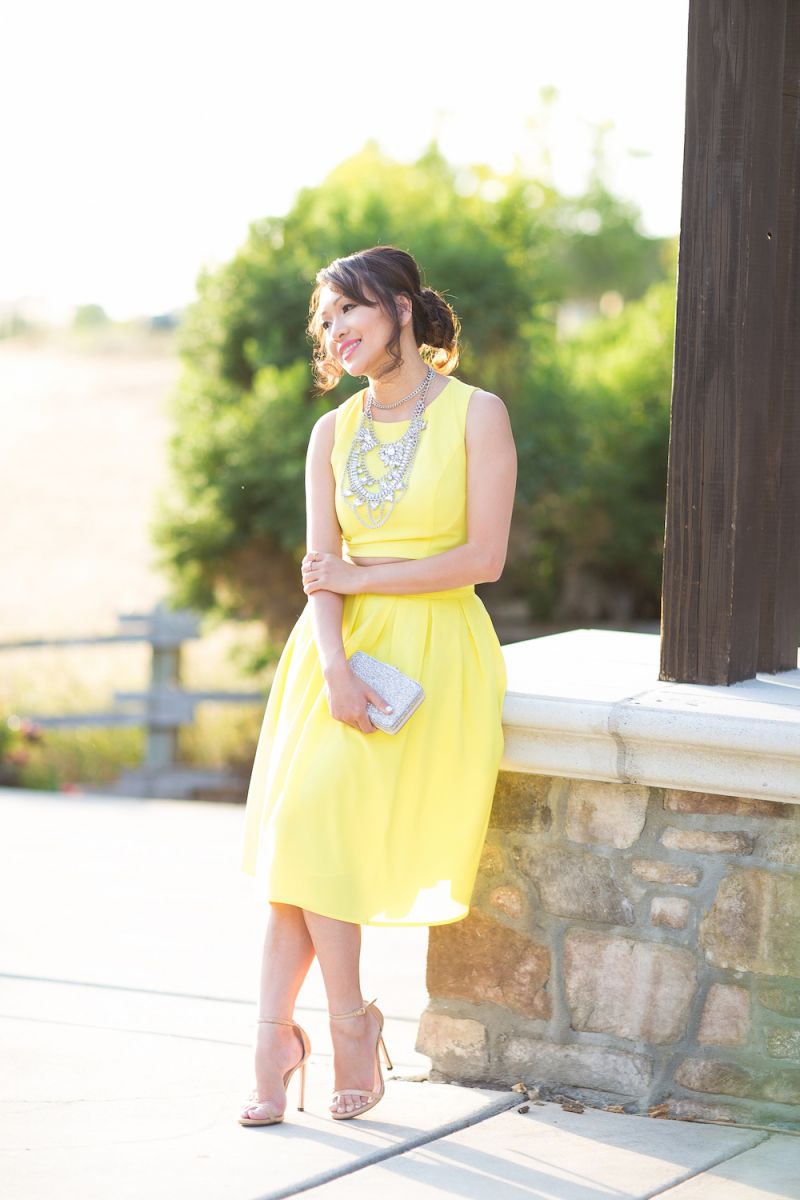 Source: Style by Alina
Semi-formal weddings give you a little more leeway when it comes to attire. Floor-length dresses aren't necessary, but you'll still want to look polished and put together. You can certainly wear a long dress, but a shorter dress is also appropriate (as is a classy jumpsuit!). Try not to let your hem creep up too far, however—knee-length or longer is your best bet.
SHOP IT
Rachel Zoe Sleeveless Tie-Waist Wide-Leg Jumpsuit $595
BCBGMAXARIA Lanna High-Low Draped Ruffle Dress $198
Embellished Chiffon Overlay Jersey Dress (Plus Size) $178
Rent the Runway: Monique L'huillier Scarlet Candlelight Dress $85
ASOS Crepe Cowl Back 90's Cami Midi Dress $36
Cocktail
Source: Fake Leather
Cocktail attire isn't all that different from semi-formal, though it's technically another small step down on the formality scale. (You can likely recycle a semi-formal dress and no one will be the wiser.) So really, any cocktail dress will serve you well here!
SHOP IT
Michael Kors PLUS Plus Grommet Accented Shift Dress $205
Bebe Scuba Asymmetric Hem Dress $119
Guess Easy Sequined Dress $59
One Clothing High Neck Skater Dress $48
H&M Sleeveless Dress $34.99
Beach
Source: Camille Co.
When an invite says beach attire, it doesn't mean bring your bathing suit! It's just a heads up that you'll be near the ocean, where it will likely be both sunny and windy, so dress accordingly. Perhaps opt for a maxi dress to avoid any wind-driven wardrobe malfunctions. Tip: This also allows you to wear practical (like wedge!) shoes underneath so you're not struggling in heels though the sand.
It's worth noting that some invites might call for beach formal attire—try a more formal material for your dress and embellished sandals.
SHOP IT
Free People Other Days Maxi $128
Lane Bryant Chiffon Overlay Maxi (Plus Size) $89.95
Topshop Diagonal Stripe Jumpsuit $80
Billabong Right Around Midi Dress $49.95
Forever 21 M-Slit Maxi Dress $24.90
Casual
Source: Gabifresh
You might breathe a sigh of relief when you see casual attire, as you can probably find something appropriate in your closet if you don't want to buy a new outfit. However, casual wedding attire is more along the lines of business casual so shorts, jeans and flip flops should stay home—opt for a cute dress and flats instead. Basically, anything you'd be comfortable wearing to the office is fair game.
SHOP IT
BCBGMAXARIA Freya Floral Print Tunic Dress $198
Anthropologie Canberra Romper $168
Target Women's Floral Wrap Dress $54.99
Alice & You Printed Shift Dress (Plus Size) $32.35
H&M Open-Shoulder Dress $24.99
Garden
Source: La Petite Noob
Finally, you might encounter garden wedding attire. Similar to beach dress code, you should keep in mind that you'll be outside for the event. As such, you might want to choose wedges over stilettos and come prepared with a chic hat if it's a daytime ceremony. A cute sundress is all that's needed for this event, and feel free to wear a floral print!
SHOP IT
Ralph Lauren Floral-Print Silk A-Line Dress $245
Lilly Pulitzer Melody Crop Top & Pleated Skirt Set $178
Tahari Belted Floral Print Chiffon A-Line Dress $128
Torrid Floral Chiffon Cold Shoulder Dress (Plus Size) $58.50
Forever 21 Floral Mini Dress $24.90
When in doubt…
If you're confused about a dress code or unsure if something is appropriate, the best thing to do is reach out to the bride or groom (or someone close to the couple). Chances are that other people are asking the same question as you, and if anything, the couple will be glad that you want to help make their special day one to remember by dressing the part.
Have you ever been invited to a wedding with a strange or confusing dress request? Tell us your story in the comments!