I promise — you know Demi Lovato. You might've seen a rerun of Camp Rock, been tempted by those Fabletics ads, or hummed along to "Cool For the Summer," "Sorry Not Sorry," or, my personal throwback favorite, "Get Back." But while you may or may not know her music (but, like, you do), you probably know bits and pieces of her decades-long story. But unlike many stars, Demi herself doesn't shy away from that story. Her career has been long and complicated — full of massive talent, hard work, tough times, and mind-blowing success. It sounds pretty chock-full, but Demi is just getting started.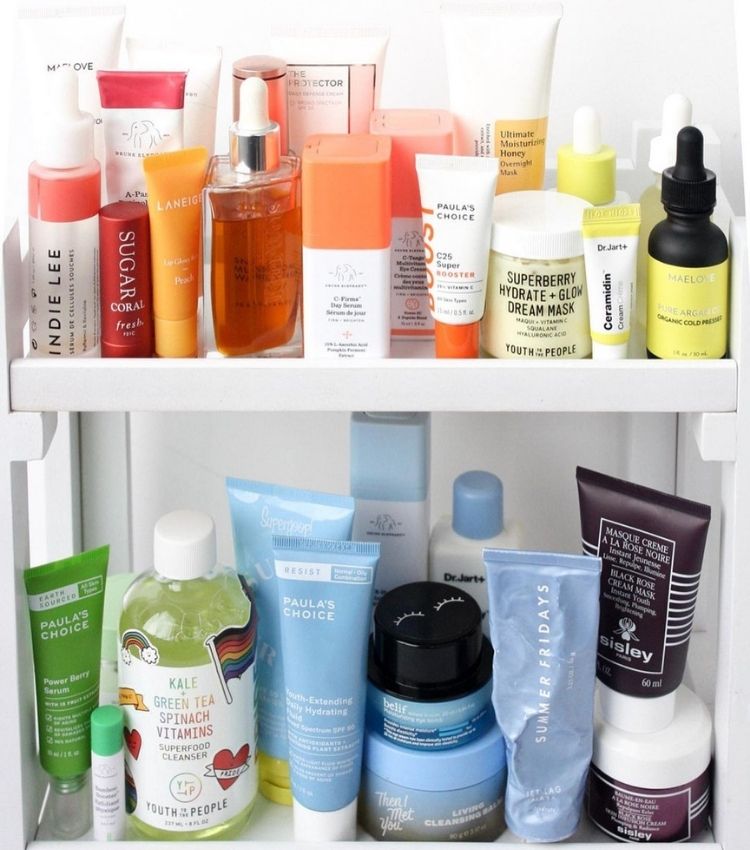 the wrong order can reduce effectiveness
So when it comes to the future and the next stage of her career, Demi wants to lay it all out on the table — she wants to own her past and anticipate her future. She wants to share her life, her story, and the lessons she's learned along the way. She wants to offer a raw and honest depiction of mental illness, addiction, eating disorder, and more.
Enter Simply Complicated, a YouTube Original documentary featuring Demi's life story from its very beginning — from her tainted relationship with her father, her first experience with drugs, and the horrifying "suicide petition" a group of her elementary school peers made in an effort to convince her to kill herself (an act her sister referred to as "pure evil") — all the way to her hard-earned sobriety, her modern day struggles with an eating disorder, and her sexual identity (something people apparently feel they have a right to know about). The documentary is the perfect chance to tell about her journey — about the times both good and bad, the secrets she's been keeping, and the pearls of wisdom she has to share.
I watched Simply Complicated, and I genuinely learned a lot from it. I wasn't expecting to love it (Another celebrity documentary? Come on…), but it's truly not like any other celeb doc I've ever seen. It dove into very real issues, portrayed mental illness in a real-life light (Demi was diagnosed with bipolar disorder at a young age), and covered the dark reality of a strong women who has overcome a lifetime's worth of struggle. If you don't consider yourself a Demi Lovato fan, I can guarantee you will by documentary's end. Don't believe me? Here's a little taste of all I learned while watching.
1. Addiction and mental illness don't discriminate.
From a young age, Demi struggled with addiction. At one time in her career, she was using drugs every single day, and those drugs penetrated every facet of her life. She nearly lost her entire career, and she works hard every day to fight her body's addictions. She was young when her drug use began and she was diagnosed with bipolar disorder, and she was a talented, beautiful, wealthy, and outgoing professional singer when both her addictions and illnesses controlled her life. It didn't matter where she came from, what she looked like, how much money she made, or who her friends were — Demi Lovato is living proof that addiction can affect even those who seem to have it all together (and affect you to the point of suicide, depression, mania, near overdoses, anger problems, and more). This film does not sugarcoat any of these issues.
2. A solid support system can save your life.
During those low points of addiction, illness, and eating disorder (something she still struggles with to this day), Demi was forced to lean on the people she didn't even know she needed. Thanks to a loving mom and stepdad, older sister, caring management team, and a mentor passionate about her recovery, Demi was able to climb out of the darkest period of her life. She said in the documentary that "you really have to lean into the people who support you," and this film is proof of the power that holds. Demi's support system was there when she was suicidal, addicted, and depressed — and they loved her through it and helped bring her out of it (even when it was, as her manager called it, a living nightmare).
3. Your past does not define you.
Although those dark times are indeed a part of Demi's story, she's not willing to let it be the only thing you know about her. Hard work, passion, dedication, and values far outweigh the power of negativity, and the good you do now is greater than the bad in your past.
4. But your future's as bright as you want it to be.
That being said, it's important to understand both where you come from and where you want to go. Demi believes it's important to have a vision, and it's okay to acknowledge that your past can help shape what that vision will look like. It's okay to not know how you're going to get there, but it's vital to know where you want to go. Early in the doc, Demi says, "I don't know how I knew that I had it in me, but I knew that it [performing] was what I was supposed to do."
5. She is one hell of a talented performer.
Okay, so, like, I guess I should have already known this. And I kind of did. But I definitely didn't realize the extent of her talent and passion for music. The first time she really belted it out was on her school stage, where she sang Celine Dion's "My Heart Will Go On" — at the ripe old age of five. From that moment on, she dedicated every second of her life to her music — to her natural gift for performance, to the perfection required when recording original music, and to the grueling task of touring. Watching this, I have no doubt — Demi Lovato is a talent like no other (and a hard-ass worker).
6. We're all just real frickin' people.
Demi Lovato swears a lot. She's a great kickboxer, she loves the feeling of getting texted first, and she enjoys sex. She stresses about her body, she swipes on a dating app (for both men and women, might I add), she makes time for both her friends and the gym, she likes to sing Paramore with her buds, and she sometimes still misses her ex. She has a unique sense of humor, she cares about her mom, and she debates with her friends over what to wear on a date. While we all have our own unique struggles, there are pieces of the human experience that we all share — regardless of how many followers we have on Instagram. Just because Demi Lovato sells out venues all over the world doesn't mean she can't kick back and hang with the rest of us — it just means she has a larger platform (and a better singing voice) than we do. So don't be quick to judge, and don't forget that there are personalities, hearts, souls, and families to go along with the covers of our magazines and the voices on our radios. We're all just trying to get by — and brave women like Demi want to tell their own stories to help you do so.