As a graphic designer, Diana Lu Barabe didn't let the stigma of becoming a starving artist stop her from pursuing a creative career field. Although her perspective continued to change throughout her journey, there was one thing that didn't — her determination to do something with her passion for design.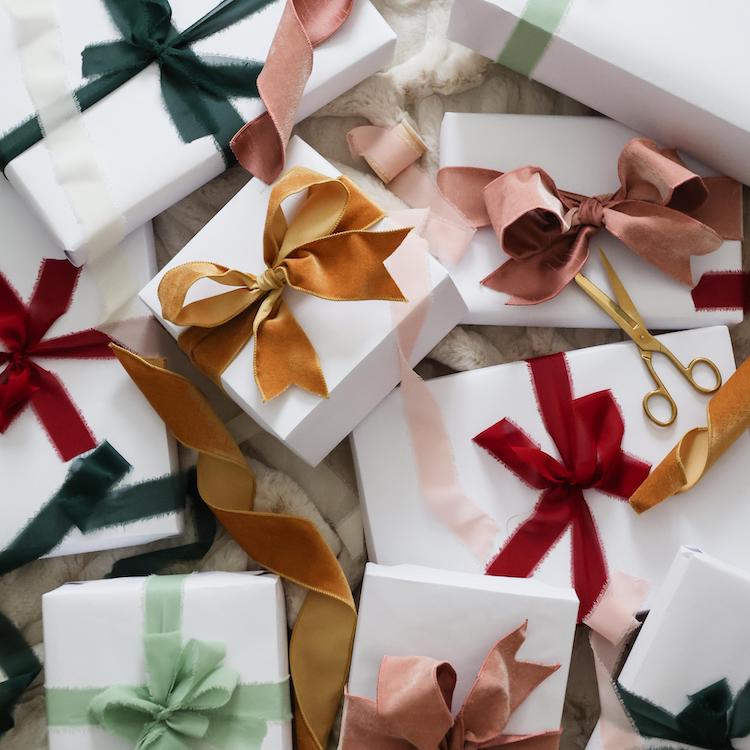 the perfect gifts for everyone—and we mean everyone—on your list
With experience in a number of design areas, Diana kept an open-mind and found herself in industrial design, which opened the door to her love for furniture design. You can now find her at home as a freelance furniture/interior designer who dives into her creativity during the day and embraces motherhood with open arms.
From being rejected from a number of companies to trying to juggle her family life, Diana is the definition of taking your roadblocks as stepping stones and proof that enduring a little risk can result in a huge payoff. Here, Diana gives advice to anyone looking for a design career, dishes on her favorite creative project, and shares how becoming a mother has shaped her career outlook.
Name: Diana Lu Barabe
Age: 35
Location: Logan Square, Chicago
Current Title/Company: Freelance Furniture/Interior Designer
Education: BFA in Industrial Design, UIUC
What was your first job in the industry, and what did you learn from it? Did you always know you wanted to go into the creative field?
I started out as a graphic designer for a small marketing firm and was freelancing on the side for a small furniture design company called Slate Design. Working in small companies was a very valuable move for my career. I received first-hand experience in the design business and continued to develop my 2D/3D computer skills.  
I grew up wanting to be a fashion designer – making clothes for my dolls as a kid and altering my own clothing as a teenager. I spent a lot of time drawing and taking pictures. Art came naturally to me and I feel grateful that I get to use it every day.
You've shared before that some rejection in college led to the path your career took. Walk us through that process and how the disappointment shaped the early stages of your career.
At my college, Graphic Design was a more well-known program with a selective (and extensive) enrollment process. I did not have a backup plan because my heart was set on getting in. I made it to the final round, a face-to-face interview with the department heads, and I completely choked. There was a piece of paper taped to my portfolio with a check mark on the "rejected" box. I remember repeatedly blinking to see if the check mark would move. I felt a wave of disappointment and panic. In the back of my head, I could hear my mom's voice, "What are you going to do with your life now?!"  
Life has a funny way of working itself out because I was pacing back and forth in front of the Industrial Design director's office. He undoubtedly caught glimpse of my defeat and motioned me to come in. He seemed impressed by my "rejected" portfolio, but all the while, I was thinking "What is Industrial Design? Industrial like pipework and trains?" I felt like I was out of options so I submitted my portfolio to his program and was accepted. Being in the Industrial Design program, I quickly learned that everything we use, see and touch is designed. I was completely unaware of this field — it felt so unappreciated. Learning about 3D design was challenging, complex, and fun.  
My process to get here was serendipitous and, in many ways, suited me — a little clumsy with some luck and another lesson for my controlling tendencies to relax. Industrial Design is much more popular today. At my school, the Industrial Design and Graphic Design programs are now integrated.
You've worked in so many different areas of design —  product, exhibit, printing, and graphic design. What have you learned from each, and which was your favorite?
I've hopped around many fields within design — in my 20's, I was finding myself as a designer. I feel grateful to have had the luxury to do so while I was saving money under my parent's roof. I learned that within design, the process from concept to end is similar. The difference is scale – whether it was small and handheld, or large and architectural. That said, I found each process was treated with the same thoughtfulness and teamwork.
Picking a favorite design area is a hard task as I truly appreciate all design. But, if I had to pick one, I would say furniture design is an area I feel passionate about. It embodies all my favorite things — interior spaces, sculptural object, and fashion.
Even now, your career has two main facets: graphic design and furniture design. How do you prioritize the two, and how do you manage your time with two (somewhat) competing passions?
To be honest, I manage my projects with a lot of lists and my calendar is basically my personal assistant. Most importantly, both are very forgiving. I work on projects in blocks of time or days; knowing each takes up a different part of my creativity. Some days I cannot manage it, and I'll just start with what simply inspires me more at the moment.
Now that you work for yourself, how has your process changed? What's your favorite part of your creative process?
My kids have shaped my work schedule, and working for myself has allowed me to balance both being a mom and a designer. However, my overall process is actually quite similar to when I worked at a design company.
During the development process, I tend to work best on my own. I find myself getting into a zone and sketching or rendering away. I do miss deliberating with my old colleagues but I have a handful of talented friends who will give me input if I need it.
My favorite part of the process is the conceptualization — brainstorming ideas with the clients and hand-sketching my initial thoughts is exciting. I get a mini-adrenaline rush with every project's start. There's always pressure to do a good job, and this phase is where the design is an idea and begins to breathe life.
How do you find new clients, and how do you cultivate client relationships?
LinkedIn was a great social media tool for me. I used it to connect with new clients as well as old ones. I also found face-to-face networking to be an important life-work skill. It's not uncommon to build a relationship with one of your clients, and then have it spider web into multiple opportunities. I think that's why it's important to be yourself — be patient and work hard. Developing a mutual relationship is key to finding long-lasting clients.
What's your favorite project you've ever worked on, and what did you learn from the entire experience?
I created a functional art piece for a furniture design competition. I had to take my concept, find the right materials, and build it in only two weeks time. My friends and family helped me tie over 3,000 knots in a few days. We didn't sleep much. Side note: This was before children. When I look at this piece, I see a labor of love and the community of people who helped me make it happen.  
This experience taught me that sketches, renderings, and engineering drawings are only half the battle — a bulk of what my career entails now. Production is the other half and just as crucial. There's trial and error to get the material right and it takes a loyal team to help fabricate it.
Walk us through a typical day for you.
In the morning, the family hustles to get ready for work and school. After drop off and a lot of coffee, I try to squeeze in a 15-minute workout session with my Zova app. While I am going through my emails and creating my tentative lists for the day, I munch on steel cut oatmeal and drink apple cider vinegar with raw honey. At this point, it's like a starting line. I crack my fingers and design away — either from my house or a local coffee shop. If I'm not designing, I'm at meetings reviewing product or visiting museums/shops for inspiration. The clock stops when it's time to pick up the kids in the afternoon. I take this time to reconnect with my family.
Why do you think more people should pursue a career in design? What's your best advice for someone who wants to do so?
Growing up, my parents thought my love for art was always a hobby. Like many parents, a career in art entailed a life of a starving artist. I think this stigma is probably how I found design. I wanted to prove my parents otherwise and wanted to look for a career in something that I loved to do.  
Today, I see art and design all around us and I know I made the right choices for me. However, as a design student, this wasn't a clear vision and I knew there were some risks involved. Jobs were not lined up after graduation. I spent a year finessing my portfolio and almost another year job hunting. I would sometimes spend my day cold-calling and emailing companies — most of whom rejected me. I think it would have been difficult to be persistent if I wasn't passionate about my talents.
My advice is to set small goals for yourself. Most importantly, follow your passion, see where it takes you, and be patient.
How has motherhood changed your career outlook, and how have children changed your life in general?
Being a mom has taught me to let go (a bit) and use my time wisely. I'm a perfectionist to a fault so it's easy for me to obsess over details, especially in my designs. Having less time to work has forced me to accept the end result. My children have also become my moral compass. If I have opportunities to pick up more work, I think of them first and then that answer becomes clear.
What accomplishment are you most proud of? When did you feel like you'd "made it" in your career?
I set up small goals for myself in my career, and am proud each time I accomplish them. I had a recent feature for Interior Define, which felt like a nice "I made it" moment. But honestly, it's hard to admit that I'll ever "make it."
Diana Lu Barabe is The Everygirl…
Starbucks order? 
Short cup of coffee.
Favorite way to relieve stress? 
Biking around the city with the family or taking a long Epson salt bath.
Favorite guilty pleasure song? 
"Hold On" by Wilson Phillips
If you could have lunch with any woman, who would it be and why?
Patricia Urquiola — I am a big fan of her work. I feel a connection to her choices in form and color study.