Dria Murphy is our kind of fashion maven. The summer before her senior year at Santa Clara University, she landed an internship with Giorgio Armani in New York City and soon moved on to interning in communications with Bottega Veneta. Dria learned basic fashion fundamentals from two of the most influential companies in the industry, which, along with high-level exposure and responsibilities (helping produce fashion shows!), cemented her love and appreciation for public relations.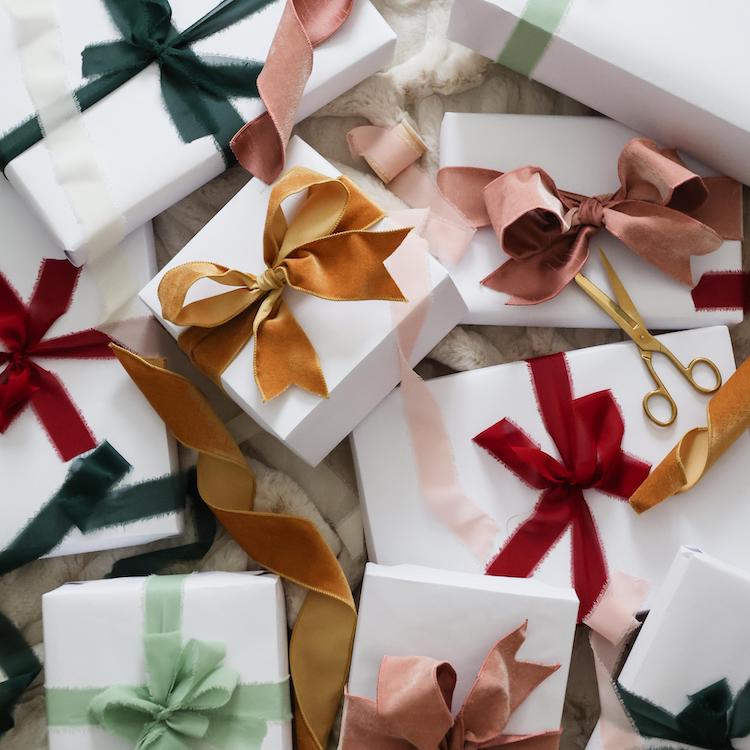 the perfect gifts for everyone—and we mean everyone—on your list
Always interested in the digital side of fashion, Dria jumped at the chance to use her style expertise as the Style and Communications Director for Keep, an online platform revolutionizing the way consumers shop for trending products across the web. Now a permanently NYC resident, Dria found a studio apartment close to work and recruited the help of Homepolish to decorate it.
We were captivated with Dria's bright and airy home because it's clear that being a self-proclaimed fashion addict has certainly influenced her eye for design. Her effortless personal style translates seamlessly to home décor giving her studio a chic, cozy vibe. Dria makes the most of her small West Village abode through creative and resourceful styling. Our favorite part of the home tour? She stores her shoes in the oven à la Carrie Bradshaw!
Full name: Alexandria (Dria) Murphy
Age: 26
Current title/company: Style and Communications Director, Keep
Education: Bachelor's degree from Santa Clara University
In college you interned for Giorgio Armani, Bottega Veneta, and Louis Vuitton. How did you land these internships? What did you learn?
In college I reached out to every press contact I could find at fashion houses and agencies and emailed hoping for an interview. After lots of research and follow up I landed six interviews and headed to New York over my spring break in hopes of securing an internship for the upcoming summer. I was fortunate enough to intern for both Giorgio Armani and Bottega Veneta in public relations. I was also fortunate enough to have then-Menswear and Women's accessories PR Manager, Antoine Phillips, as my mentor at Giorgio Armani. He really exposed me to and taught me about all the elements of the industry. He helped me understand what it meant to do public relations for a big fashion house and gave me the responsibility to prove myself. These internships helped me build relationships within the industry.
What was your first job out of college and how did you land it?
My first job out of college was at Paul Wilmot Communications. I moved from the West Coast to New York City the summer after I graduated. When it became time to apply to jobs I reached out to my previous mentors and asked if they would send my resume around. Because of these connections, I got an interview at Paul Wilmot Communications. I interviewed at the fashion PR agency and was fortunate enough to be hired in a fashion assistant role. It was right before fashion week and they were doing the production for 12 shows that season. I started right before the craziest time in fashion and never looked back!

You currently work as the Style and Communications Director at Keep, a fashion and technology startup. Tell us about Keep and what drew you to the company. What are your responsibilities?
I have always been interested in the digital side of fashion. Keep is the place to go when you want to discover and buy the latest trends in fashion, decor, accessories, and design. Shoppers can buy any product from any store, anywhere in one checkout process and only with the Keep Shopping app. Keep's community of influencers unite the best products from across the Internet into a beautiful showcase of trending, unique, and awesome finds. Let's just say my shopping addiction has only become worse since I started at Keep!
I had the chance to work under then-CMO Justin Cooke when I was at Topshop. He had a digital vision for the company and I was able to work on these initiatives during London Fashion Week; everything from live-streaming runway shows to being the first fashion brand to use Google+ hangouts to engage with customers and fans, to customizing the catwalk for purchase. This experience inspired me to learn more about the digital world and how I could become a part of it. When the role at Keep came to my attention I was nervous but saw it as an exciting and challenging opportunity. Digital is the future, as we all know, and Keep has given me the opportunity to be a part of that future in a new and innovative way.
It is always exciting working for a startup! Downtime does not exist so I am constantly motivated. I am in and out of the office meeting with and entertaining influencers in the fashion, beauty, and home décor world. I develop fresh ideas and actively pitch them to the press, spreading the word and raising awareness about the utility of Keep! For New York Fashion Week I executed the concept of making fashion editors' outfits shoppable. We teamed up with Glamour Magazine and made their editors' daily street style outfits shoppable on our app. This was a great way to not only utilize Keep in a real way within the fashion industry, but it was also fun to bring more reality to fashion week that most of us outside of New York want and need. I act somewhat as "biz dev" type liaison and project manager when press outreach turns into partnership programs and integration events. Our most recent partnership was with ShopBazaar and Dannijo. Another concept recently executed involved making all the September fashion magazines shoppable on Keep! We've been ripping pages out of magazines for years with the intention of buying. What we've done makes that process seamless. So much fashion inspiration comes from our favorite magazines, we decided to bring that inspiration to Keep. Magazine editors are not limited in where they can select product for their stories, and we're not limited either. You can buy from any store on the Keep app, and therefore any magazine. So much better than ripping pages!
In addition to public relations responsibilities, I curate Keep's 'style channels' on the homepage and in the app. Keep has a gorgeous selection of products so I just help curate them in a visually appealing way. It is exciting to take on more styling responsibilities at a fast growing e-commerce platform. Our users provide awesome products which makes it easy to curate!
What advice can you give Everygirls who want to work in the fashion industry?
Intern and network! I would not be where I am in my career today if I didn't intern for free and go beyond what was asked of me. You can make your internship whatever you want it to be. I chose to work hard and learn as much as possible from my mentors. My mentor at Giorgio Armani, years later, became my boss at Calvin Klein. Relationships are important to build in the early years of your career.
Now let's talk about your home! You currently live in a West Village apartment in NYC. Tell us about the apartment hunt. Do you rent or own? How long have you lived there?
I have lived in the West Village my entire New York City life (for the past four years). This, however, is my first time living alone. It is the first space I was able to make my own, start to finish. I was very lucky with my apartment search. This past March my apartment was only on the market for a few hours! The West Village is my favorite New York City neighborhood. I love being able to walk out of my apartment and be surrounded by restaurants, bars and shops. The tree-lined original brownstone streets give the neighborhood such quaint beauty.
How would you describe your personal decorating style?
I wanted to keep most of the décor shades of white to give the space as much depth as possible. Yellow is one of my favorite colors so I wanted to bring it in as a fun accent. I am a very organized person and hate clutter so I made sure everything had a place and it didn't feel overwhelming. My bed headboard is one of my favorite pieces in my apartment because it brings that part of the room together and definitely adds to the cozy vibe. I have Diptque and Cire Trvdon candles scattered throughout the apartment because not only do they smell amazing, they look gorgeous!
Where did you shop for the items in your home? Do you prefer new items or flea market finds?
I shopped for most of my items in my home on the Keep app, of course! It is so helpful to have a one-stop shop because I was shopping from so many different retailers. I was able to organize a collection on Keep of items I needed, wanted, and could dream of owning.
Tell us how you decorated on a budget. What items are most important to invest in? What do you recommend saving on?
I think investing in a comfortable bed is so important-everything from the mattress to the sheets to the headboard. I think you should save on decorative pillows and decor accessories. Over the years trends change and its always fun to reinvent your space. There are so many affordable options out there; it's fun to be able to experiment.
Living in a small space demands plenty of creativity! How did you approach the design of your apartment in order to make the most of the space?
I clearly am fashion obsessed and love shopping! (Working at a shopping focused company doesn't help!) Since my apartment is a small space I was very conscious of not making it feel like an extended closet. I really wanted to use the high ceilings to my advantage so this is where the custom closet comes in. I looked at several armoires but didn't find any that filled the space in an efficient way. I designed a custom closet so I could store parts of my off-season wardrobe high up. I also used my handbags and accessories as part of my décor to save space. I display Chanel and Balenciaga to use the space efficiently. I set my jewelry all over my desk and organize it depending on my mood. (I also definitely store shoes in my oven; thanks for the tip, SJP!)
What do you love most about living in New York? What are your favorite things to do in the city?
The love the energy of New York City. Everyone is always out, day or night! There isn't a night where restaurants aren't packed and people aren't enjoying cocktails. I love the buzz and people traffic of the city. I love to meet new people and try new things and places and living in NYC has definitely allowed me to do this, constantly!
What does a typical day look like for you?
A typical day usually involves lots of running around! I almost always have breakfast or lunch meetings with fashion editors or reporters. Of course a day wouldn't be complete without tons of Keeping! Our marketing team is lean so we meet frequently because we are always working on multiple initiatives at once.
Dria Murphy is The Everygirl…
I wish I knew how to…
Dance hip-hop like my sister Julia.
Dream vacation?
Bali.
Best advice you've ever received?
Live in the moment.
Morning or night?
Night!
If you could have lunch with any woman, who would it be and what would you order?
My mom. Prosecco.