In a world full of $600 hair tools (hi, Dyson Airwrap), $1,200 exercise bikes, and $8,000 handbags, how do we know what's a money grab and what's worth it? Our editors are all about saving their money (hello, travel!) where they can, so big purchases have to put in a lot of work to feel worth it. And after much deliberation, we're sure of one thing: The Dyson Supersonic Hair Dryer is worth it.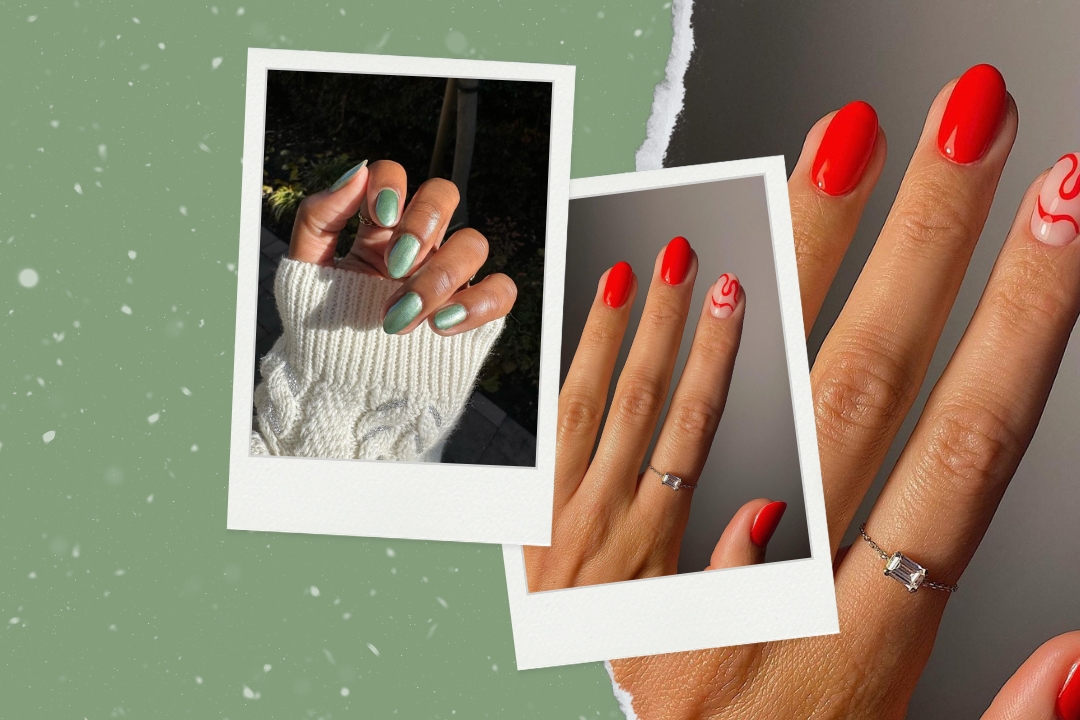 every one of them is a certified sleigh
After testing for over a year, we're sharing everything you need to know about the dryer and its iconic design, how to use it, and two of our editors' (with two very different hair types) experiences.
About the Dyson Supersonic Hair Dryer
Consider this the hair dryer of the future. The Dyson Supersonic claims to increase smoothness and shine while decreasing frizz and nix your drying time and all the breakage you might associate with blow drying. The Dyson V9 motor uses their patented Air Multiplier technology, which produces lots of air at a controlled rate to dry your hair faster. On the damage front, the Dyson dryer actually measures the heat coming out of the dryer 40 times a second to regulate and control how hot the tool gets to prevent the damage we've come to expect with hot tools. Less damage makes the hair shinier and smoother—when you use the tool and over time. And if you're worried about frizz, don't be: The dryer uses negative ions to reduce static in the air and keep your hair smooth all day long.
The Dyson Supersonic has three speeds (low, medium, high) and four temperature settings, including a cold shot. It also comes with three attachments: a diffuser and two nozzles (one for smoothing and one for concentrating air flow, great for blowouts and styling bangs). Dyson also launched three additional attachments since the Supersonic was released, including the Flyaway Attachment (for smoothing down flyaways), the Wide Tooth Comb Attachment (for stretching curly and coily hair), and the Gentle Air Attachment (for diffusing and controlling the heat to protect fine hair types).
The design is very sleek. For something with so much innovative tech, you'd expect a clunky, heavy tool that hurts to hold up for more than a few minutes—but not the Dyson Supersonic. Compared to other hair dryers, this is actually much lighter to hold, and the design is easy to maneuver around your head. The motor at the center of the device is smaller and brushless, unlike typical hair dryers, which makes it much quieter and lighter to hold. If you're used to considering your daily blow dry an arm workout, you might have to rethink your workout routine with this. Dyson designed the dryer as an homage to their bestselling fans, hence the hole at the center that makes its design so iconic.
While you're holding the tool, you don't have to worry that your hand will get hot holding it or touching the attachments, which are magnetic and easy to slip on and off when you're styling.
Beth: About My Hair
My fine, thin, straight hair pretty much always looks lifeless. Without any oomph, my hair sticks flat against my head, making it look even thinner than it actually is. I haven't bleached my hair in a year (woo!), so my hair is pretty much entirely my natural color (plus a little dimension at the ends from past highlighting). But I'm not without troubles, as without any color, my hair is extremely oily. I can go just one day in between washes, and that second-day hair looks bad. So I'm washing my hair a lot more than I ever have, and I'm doing everything I can to keep the ends moisturized and healthy.
I have a medium-length bob haircut that just brushes my shoulders and curtain bangs that are in desperate need of a trim. I've had curtain bangs for two years now, and I can't imagine myself ever having a different haircut. But obviously, curtain bangs require quite a bit of styling, so I have to make sure to blow dry them in place every single day.
Beth: Experience
Yes, I am a beauty editor, but I sat on trying this dryer for a long time. Based on everything you read above about my hair, I just never felt like this dryer would be worth it. My hair dries quickly (both with nothing and with a hair dryer), and I don't have much of it. My dryer that's a solid $200 cheaper than the Dyson will suffice—or so I thought.
The first thing I noticed about the Dyson was that it comes with everything. My other hair dryer came with just the hair dryer, so if I wanted any accessories (diffuser, concentrator, brushes, etc.), I had to order them separately, which added up.
It's important that I style my curtain bangs every day or they'd just fall flat and straight. I use one of the concentrator nozzles (it doesn't matter which; I've had the same experience using both) and the round brush that comes with the dryer to blow them out and give them lots of volume and shape. I suck with round brushes and otherwise have used the Revlon One-Step Volumizer to do my bangs since I got them because I can't figure out how to hold a brush and a dryer at the same time, but somehow, the Dyson makes it really easy. I caught on quickly and have used this method to do my bangs for months without fail.
Beth: Results
And next thing I knew, I had become a simp for all things Dyson. While other hair dryers can definitely dry my hair quickly, the Dyson is in a league of its own. The first time I used it, I timed my drying time on my phone. The result? 1:40:11. Less than two minutes to dry my whole head. Yes, my hair is short and fine, but it takes more time to make a cup of instant coffee. That alone immediately made the Dyson worth the cash to me. I am often running late, but I never worry if I have enough time to blow dry now. I always have two minutes.
Whenever I use blow dryers, my hair feels fried. No matter what I do, my ends get crunchy and my hair looks frizzy. With this dryer, I almost forgot to even say this because it has completed transformed how my hair feels after blow drying. I used to dread blow drying my hair, and if I wanted my hair to look good, I'd bake in extra time to air dry. Now? I look forward to blow drying my hair because I know it'll always look and feel healthy and smooth.
But far and wide, what made this hair dryer worth it for me is how much volume it added to my hair. Like I've said, I have fine, thin, straight hair—what on Earth do I need a splurgey hair dryer for? I've discovered that on my hair type, the Dyson Supersonic is a dream for creating lots of big volume (and I mean big). I use the round brush that comes with the dryer (which is perfect for curtain bangs, I must add) and one of the concentrator nozzles to style my bangs and add a little volume to my roots. Otherwise, I rough dry without any attachments, and my hair always looks like I just stepped off a movie set.
Beth: Is It Worth It?
A resounding yes, yes, yes. I never imagined a $400 hunk of plastic would have such a hold on me, but I don't care. Since I got my Dyson hair dryer, I offloaded my old dryers to my mom and friends because I refuse to use anything else. My hair has never been better, and while good health, no bleach, and lots of Olaplex are what I have to thank for my hair's health, the Dyson is what's making it look good.
Garri: About My Hair
Let me take you back about 10 years. I was 18, just starting college, and deciding who I wanted to be for the rest of my life (I can't be alone in thinking that college was going to be the start of a whole new me). Part of that decision-making process was finally figuring out what exactly I was going to do with my hair.
My hair is very curly—a mixture of 3b and 3c curls—and I spent most of my puberty years straightening it by any means necessary. At 18, I decided enough was enough and set out to finally learn a thing or two about caring for my curls. Fast forward to now, and I've got my hair care down to a science. I know exactly what products to use, how to style it, how to sleep with it (I could write an entire book about sleeping with curly hair), and how to keep it healthy. The result? I have extremely long (don't let that shrinkage fool you), healthy curls. There's only one aspect of my hair that I could do without: the insanely long drying process. That's where the Dyson hair dryer comes in.
Garri: Experience
I spent years using whatever cheap blow dryer and diffuser attachment Ulta had available, and they were always just fine. They weren't amazing, but they did dry my hair (even if it took over an hour) just fine. When the Dyson hair dryer came out, I knew I had to get it—I just couldn't stomach the price. So instead of just biting the bullet and buying the hair dryer every YouTuber and their mother seemed to use, I struggled with my cheap option and, more often than not, just opted for air drying to save my arms from the pain that came with holding a diffuser to my head for hours each week.
When I finally purchased the Dyson, I was immediately blown away (LOL). It's sleek, lightweight compared to the behemoths I used to use, and so easy to navigate. Of all the hair dryers I've used, the Dyson is truly unmatched. The heat controls are the most precise I've ever seen and the technology ensures that even on a higher heat setting, I'm not doing too much damage to my hair. With the Dyson, I actually look forward to this part of my routine rather than dread and avoid it altogether.
Garri: Results
The only regret I have with the Dyson is that I didn't buy it sooner. Yes, it's an investment, but it's made my hair routine so much easier. What used to be an hour or more of drying with other dryers is only about 30 minutes with the Dyson. The time-saving aspect alone makes it so worth it. But a major part of my journey to healthy hair has also been avoiding heat damage as much as possible. With the Dyson, I know I'm protecting my hair from damage while still getting it dry in a flash. There's no longer the need to sacrifice my hair health for the sake of not walking around with wet hair all day, and I love that for me.
Shop Our Other Dyson Faves: