I have placed no less than 4,827 Amazon orders since March. OK so maybe that estimate is on the dramatic side, but what do you expect from me? I never leave the house anymore and my melodrama must be inflicted on someone.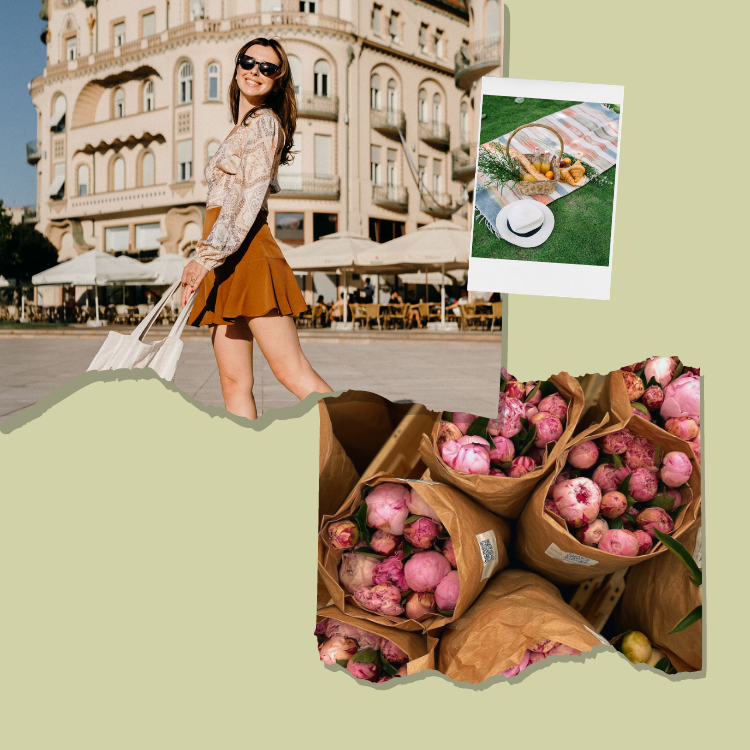 read this if you're in your saving era this summer
Other than waiting for Brad Goreski to release a new housewives TikTok, I spend my afternoons looking forward to what packages will arrive that I can douse in disinfecant and enjoy once they air dry. If you've also given up on that sourdough starter and made endlessly scrolling Amazon a quarantine hobby, you're in luck. I polled my fellow editors to see what purchases they've made (and loved) these past few months. Here's the best of the best, from our carts to yours.
Amazon
I've never been one to buy gadgets or things of the like—but someone suggested this when I complained of a kink in my neck. I saw it had almost 10,000 five-star reviews and was $49, so figured what do I have to lose?! It's. The. Bomb. I use it constantly! Even during work hours at my desk. My husband and I fight over who gets it at night. Most of my family members have now bought it. I'll be getting it as a Christmas gift for anyone else who hasn't bought it yet! Can't recommend enough!
14 colors available
I'll be the first to admit that I've never been particularly into sunglasses, but I knew that would change this summer when I started reading on my rooftop deck basically every day as the sun blazed down on me in quite the vigorous fashion. So, I stocked up on inexpensive pairs—and of course, they had to be a little out there. I found these with the intention of looking like Bridget Bardot knowing I was getting bangs in a few weeks, and they do their job quite well. If you have a smaller face, they'll probably fit you perfectly; my face gets the widest at my temples, but they're not uncomfortably tight in any way. 10/10 for me, and I get compliments on them everywhere I go. Yes, if you're wondering, I think I was a Leo in another life.
Amazon
After living with a phone that couldn't make calls without headphones and stopped connecting to the Internet and couldn't make Instagram stories (can you tell I'm justifying this absolutely wild purchase to myself—the girl who shudders at paying $30 for a top), I upgraded to a new phone and immediately bought a clear case because I play with my phone like a juggler. I read tons of reviews on this case, and they are all correct: it's without a doubt the best clear case I have ever put on my phone, and it's less than $15. It doesn't fall off (it feels really snug on my phone), is raised so the screen never touches the ground if it's dropped, hasn't turned yellow on me, and it just looks good. I could go on. This brand has cases for basically every single phone on the market, so you're bound to find one that fits yours too!
Ryan Holiday and Stephen Hanselman
I'm a big philosophy nerd (it was my major in college for approximately two months freshman year), so I was stoked to find this guided journal that taps into Stoic philosophy, but in a modern, comprehensive way. I use this genius little journal with guided prompts as a meditation every morning and night, and I swear it has helped my stay-at-home anxiety.
LuxFit
I've always had tight hip flexors that hurt after every single ab exercise or uphill walk (which is a bummer since I currently live on a steep hill and have to walk uphill to get to the grocery store). My doctor recommended I try foam rolling (a huge wellness trend I have not gotten on board with previously), and honestly the practice has made my whole body feel better after just a couple days. It came at a good time because my back and hips have felt tighter than ever before (probably because either A. I'm getting old, or B. I've been doing nothing for four months except sit on the couch and watch "Riverdale.") It truly has transformed how my body feels.
Eco-Dent
I've tried just about every teeth-whitening product Amazon has to offer (curse my coffee addiction, sensitive teeth that can't deal with WhiteStrips, and my inability to budget for expensive treatments!). This baking soda powder is truly life-changing. Not only is it inexpensive, lasts forever, and gentle for teeth, but it has made a huge difference in the brightness of my smile. I finally feel like one of those women in the toothpaste ads (and I just can't stop smiling!).
Amazon
Being a Black woman with coarse, tightly-curled hair, I usually never trust products that claim to work on all hair types, but this handy blow dryer might be the exception. This hair dryer is made for those who struggle with doing their own hair, as it's made to be used on your hair like a regular brush, keeping your hair tangle-free. This hair dryer is great for Women of Color who have natural hair too, as the handle and the big bristles help you move through your hair with less effort than a regular blow dryer that typically just rakes through.
Amazon
Working from home for the foreseeable future, I wasn't prepared to hover over my laptop's keyboard and touchpad five days a week. This is where a wireless keyboard and mouse comes in handy. This set comes with a USB connection for the wireless mouse and an easy wireless Bluetooth-enabled keyboard that connects to your computer effortlessly. This is the perfect combo if you have more than one monitor too!
Amazon
After months of not being able to maintain my monthly beauty routine due to social distancing (which included visits to my favorite esthetician), I had to take matters into my own hands, starting with facial hair removal. This waxing kit comes with cute step-by-step instructions and hypoallergenic waxing strips that are easy to put on and take off for the upper lip, and even a small tube of post-waxing aloe cream to smooth out any irritation. Definitely a staple for me in between waxing appointments!
16 colors available
If you're looking for a bra that doesn't feel like one, this is it. Wearing this bra feels just as satisfying as not wearing one. It's lightweight, so soft, and literally feels like a cloud. You need it!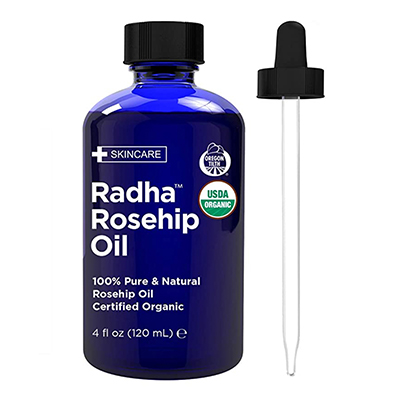 Amazon
I've been struggling with my acne scaring for quite some time now, and after trying what feels like everything, I think I found the missing piece of my routine: rosehip oil. It's cleared my acne scaring faster than any other product I've used. For the oily ladies, it does not feel greasy, which was a major plus for me. I put it on every morning and night, and all summer, I've been rocking the no-makeup look because of it.
16 colors available
Bike shorts, an oversized tee, and my sneakers have been my go-to outfit lately. I've been on the hunt for a perfect pair—one that doesn't slide up, is opaque, and lasts without tearing apart (as I wear them an average five times a week). This pair checks all those marks and more. You also can't beat the price for this quality and durability.
FREATECH
I know a few people who have one of these and swear by it, so I knew that I needed to get on the bandwagon. They're so great if you have a naturally dry scalp or have shampoo build-up. And as a bonus, it gives you the feeling of a salon shampoo!
Magictec
I bought this because I had some pilling on my couch, but now I want to use it on every piece of clothing I own. It is truly the handiest gadget that you never knew you needed.
Amazon
The second summer hits, I'm a total flip-flop girl and proud of it. Especially now that I'm spending so much time at home, these are my go-tos to throw on for quick coffee runs, hanging by the pool, and for walks around the block. This pair is really comfortable (I love the slim straps!) and the price is great for the quality.
Curtis Sittenfeld
I was so excited for this book to come out that I ordered it right away and could not put it down. It's a fictional take on Hillary Clinton's life if she didn't marry Bill Clinton. Yes, they still date in law school just like their real-life story, but after they break up, Hillary's life takes on a whole reimagined path into politics. Highly recommend if you're looking for a fun new read!
Amazon
I bought one of these paint-by-number kits back in March for a quarantine activity and it did not disappoint, so much so that I just purchased another one to keep me busy this fall/winter when the weather gets cold again. The kit has everything you need, and the end result is a really large and pretty floral print that I'm actually planning to frame and hang in my apartment.