I have to say, the office was NOT happy with me when I asked them this question. I got a lot of but how will I ever choose?!—and it's true, we are a staff full of many avid readers, so I should have anticipated that this would be the response. Books have a special way of being exactly what we need at a certain point in our lives, or as Kelly beautifully describes them here, our "cultural touchstones." So choosing just one is understandably impossible.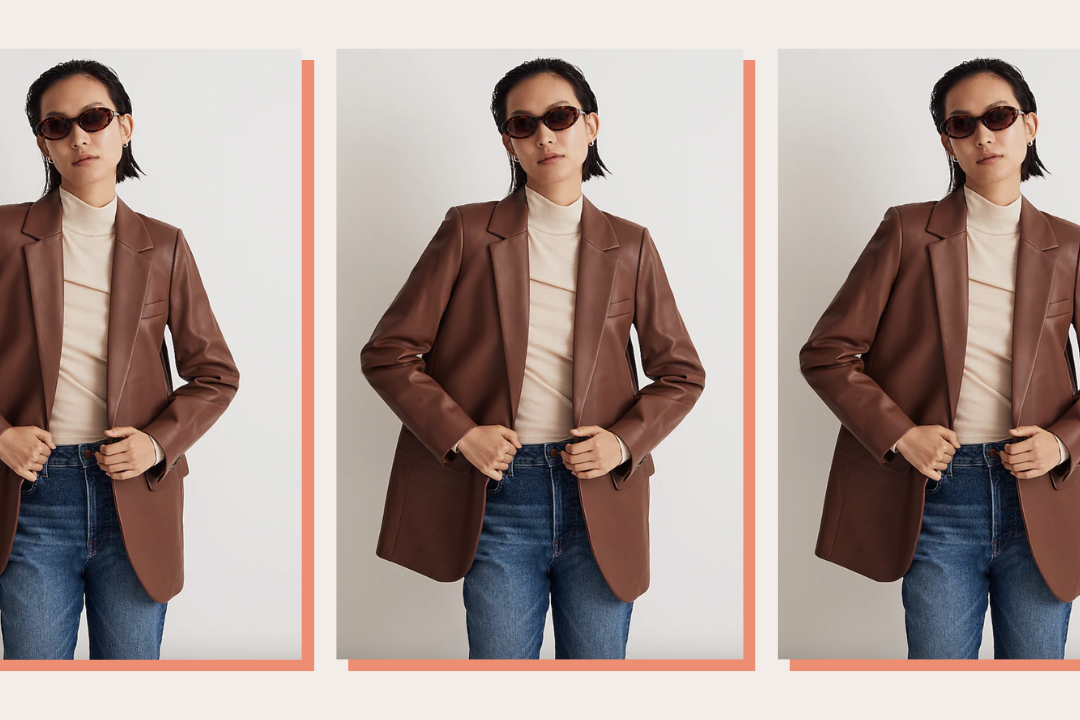 time for your fall wardrobe update!
However, they delivered (especially when I said they could pick two books!), and here are our responses to one of the toughest questions, "What's the best book you've ever read?":
Kathryn Stockett
One of the purest facts about me is that at the beginning of every summer—once the weather is warm enough to sit outdoors on my porch or balcony—I read this book. It's one of the only books I've ever read more than once, and every time I read it, I get something new out of it. Even if you've seen the movie, the book is very much worth the read—it is beautifully written and tells an even more beautiful story.
Thomas Harris
When I got asked this question I immediately panicked, because my favorite genre of books to read is (without a doubt) thrillers, but it's so hard to decide if one is really my favorite book I've ever read—so here I am, including two books. I have read just about every buzzy thriller book out there, and this one trumps them all. I have been a "Silence of the Lambs" fan for the past decade, saw the movie countless times, and was still in awe by the book (I didn't know it existed until last summer!). It has definite differences from the movie, and even if you know the movie well, the book is an entirely different entity. You get to understand the minds of Buffalo Bill and Hannibal in more depth—I couldn't recommend it more.
Nora Ephron
OK so this question is rigged because there are about 70 books I could list as "the best book I've ever read." It's so dependent on when I read them and the way they made me feel at the time. Reading "The Princess Diaries" when I was 11 and so deeply awkward and clutching it with both hands like a lifeline, feeling so, so seen. To reading "Bad Feminist" my senior year of college and feeling my brain rewiring—forcing me to think differently and bigger and out loud. My favorite books are inevitably the ones that burrow into my soul, the ones I gift over and over again, the ones I can't help but bring up in conversation. My cultural touchstones. I feel that so deeply about "I Feel Bad About My Neck." Ephron writes like a dream—about falling in love with an apartment (same) and never putting her credit card back in that little slot thing in her purse (same) and working at the White House with JFK (same... lol jk). Each essay feels like a cozy gossip with the most fascinating, hilarious friend you've ever had. I own it on Kindle and a paperback and another beaten up paperback I bought at the thrift store because I love it and I needed it. I can't recommend this book enough.
Khaled Hosseini
There are very few books I recall reading in one sitting, staying up to the wee hours of the morning to get to the last page. "A Thousand Splendid Suns" was one that I literally couldn't put down. The story follows the very emotional journey and brutal hardships of a young woman living in Afghanistan. I was in my early 20s when I read it and I just remember feeling so invested in her outcome, rooting for her, crying with her, needing to know how things would end.
Jeanette Walls
I loved reading about Jeannette Walls' adventures growing up. It was captivating in every way. Her imagery is so descriptive you almost feel like you're there with her.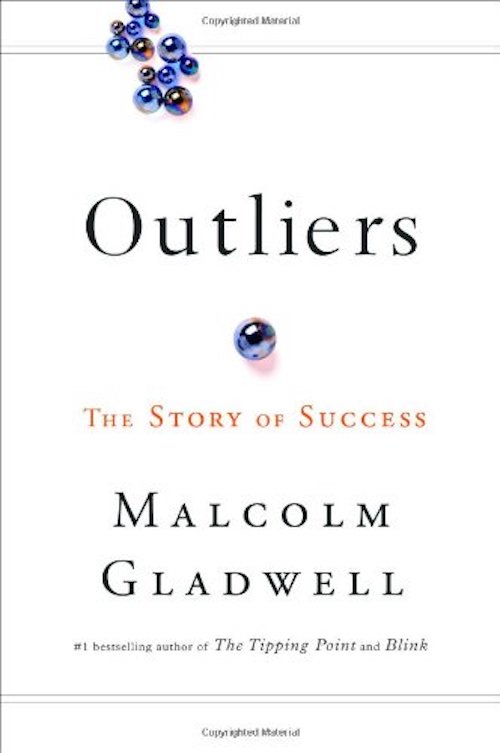 Malcolm Gladwell
Almost all of the books I read nowadays are focused on art and/or design in some way, so I can't remember why I bought this book, but I'm so glad I did! The case studies about outliers (from hockey stars to tech giants) were very impactful and stayed with me long after I put the book down. "Talking to Strangers" is next on my list!
George Orwell
OK, I understand a lot of people have probably read this and I'm just shouting from the rooftops for no reason, but if you didn't read this classic in high school, it should be #1 on your list. If you're a lover of "Handmaid's Tale" or "Fahrenheit 451," this has a similar vibe. It's a dystopian novel essentially set in the future (when it was written), and it's another one that makes you think of the current status of our world. I wrote about four term papers in high school about this book, so I have a lot of thoughts and theories on this book that have made reading it all the much better.
Caroline Kepnes
I'm obviously not into obscure or hidden-gems books, but this is absolutely the best contemporary novel I've ever read. When I first read this book (way before the series came out—I do have a little hipster in me), I was entirely blown away by the characterization, the plot, and basically everything about this book. It's written in a way that is both scary but also oddly interesting. It definitely brings up some thoughts on our society and the way we view love versus obsession, and reading the book is essential if you loved the series.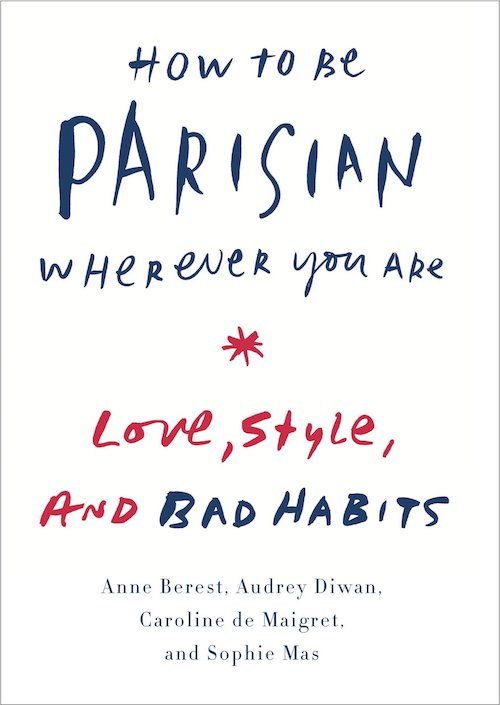 Anne Berest
So maybe I'm slightly biassed because I'm obsessed with Paris (to an annoying extent, ask my coworkers), and like to pretend I'm Parisian whenever I can get away with it (which I never can). This gorgeous book is not only an explanation of the je ne sais quoi of a Parisian that women of the world have sought after for centuries, but it's a beautiful work of poetic language and understanding other cultures. It seems like a light read, but it takes you on a journey of another time and place, in one of the most beautiful and abstract ways I've ever read. Plus, the fact that it looks très chic sitting on my bedside table certainly does not hurt.
Kristin Hannah
I grew up loving both to read and to learn about history, so I knew that when one of my favorite authors decided to delve into historical fiction, it would be a good read. I did NOT know, however, that it would quickly become the most engrossing and emotional book I've ever read. It's a story about two French sisters during World War II, reacting to the war in two very different ways. It's can't-put-it-down suspenseful, unbelievably emotional in ways I never would've expected (seriously—you think because it's a World War II book that you know what's going to happen, but you really don't), and truly makes you think about your own life, family, circumstances, and values. I have really and honestly never been so moved by a novel before in my life. I couldn't recommend it more!
Jumpha Lahiri
Jumpha Lahiri is one of my favorite authors, and even after she's written so many great books, her debut collection remains my favorite. She is a gorgeous writer with uncanny control over her prose—it's descriptive and vivid and emotional without being overdone (as a wannabe writer, this is something I admire greatly). The stories themselves are familiar to me, as a child of Indian immigrants, and I love having this glimpse into what life must have been like for my parents when they first came here. There is just enough mystery at the end of each story that they leave you simultaneously satisfied and unsatisfied. To me, this is writing reflective of life in the very best way—no tidy, happy endings, just fractured moments of humanity ripe with strife and joy.
Megan Miranda
Much like Maddie, my favorite genre of books to read is definitely thrillers—especially psychological thrillers. I read this book on a family vacation, and everyone was mad at me because I had my nose in a book instead of being with them, but I just couldn't put it down! It kept me entertained and guessing until the very end. It's a story told in reverse chronological order about a woman who returns to her hometown where her best friend went missing 10 years ago, only for another woman to go missing within days of her arrival. When I finished it, all I wanted to do was recommend it to every single person I knew (or didn't know).