I always assume that those who work in interior design have to follow a rigid plan of how to design their home. It's either trendy furniture filled with top-of-the-line, luxury everything or everything came from a thrift store — there's no in-between.  It surely has to look like something out a magazine, (because well, they're the ones who styled the home in the magazine!). Then, I saw Emily Schoen's home, and I realized that investment and vintage pieces can truly live together in harmony.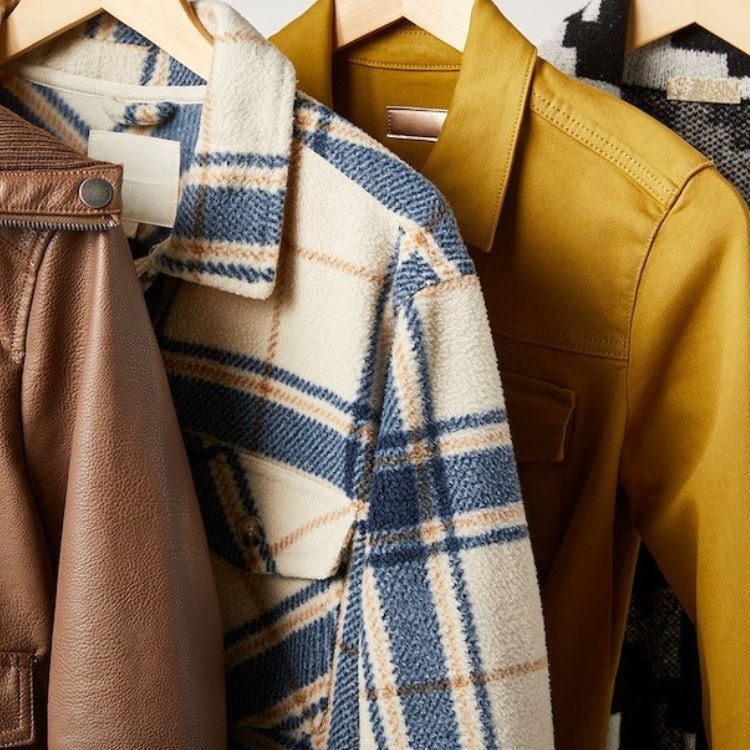 ...and it's wallet-friendly
Emily, Visual Director and Operations Manager at The Maryn, has created a space that is eclectic and modern, and she's embraced every little quirk her home has to offer. She told us all about how she got into interior design, how she's styled her Ann Arbor home, and her must-know design tips straight from The Maryn Founder Michelle Adams.
Name: Emily Schoen, Visual Director and Operations Manager at The Maryn
Age: 27
Location: Ann Arbor, MI
Rent or Own: Rent
Square Footage: 1,000 square feet
What was your first job, and how did you land it?
My first job post-college was in Commercial Real Estate in Columbus, OH. After I graduated college I got my real estate license. I started telling everyone I knew what I was doing and ended up meeting a friend of a friend who was in the business. I asked him if he would connect me with some people he knows in the industry so that I could ask them for an informational interview. He connected me to some of his contacts and each time I reached out to someone, I would ask if I could buy them a cup of coffee and learn a little bit about their industry. I had a lot of success with these informational interviews, and at the end of each one I would ask that person if they knew anyone could meet with and most gave me a few more names.
Before I knew it, I had two full weeks set up of these interviews. One thing I did notice early on was that at each meeting, the professional I was meeting with would hand me their business card. Since I was right out of school I didn't have a business card yet, so I took it upon myself to make my own. My job title was "young professional seeking experience in the Commercial Real Estate Industry." Most people were surprised when I handed them a business card (since they knew I didn't have a job at the time) and it really helped me stand out. After the two weeks of interviews a lot of the people I talked to connected me with their managers, and I began to have actual job interviews. After this process, I had job offers from five different real estate companies. I accepted one of them and began my first job!
Before
After
You began your career in real estate. How did that help you get into interior design?
My experience in Real Estate helped me learn that when you want something, you research it like crazy and reach out to everyone you can! When my husband (then fiancé), landed a job in Ann Arbor, MI I knew I would need to get a new job and thought why not go for something that I am crazy passionate about since I would be starting over anyway?! One evening while I should have been job hunting, I was on Pinterest and I saw a GORGEOUS home pinned from House Beautiful and the caption read "What Happens When a Manhattan Editor Takes on a Michigan Fixer Upper." I clicked through and drooled as I poured over every single photo and read the story — I was mesmerized!
I stayed up all night researching Michelle and learning about her incredible career (she inspires me so much!). The next day I was reading her blog and gushing about how amazing her posts are, and Alex encouraged me to reach out to her. I was so nervous and thought I would never hear back, but I took his advice and sent her an email through her blog. I was shocked a few hours later when she responded! After I got over jumping up and down, I settled down and replied to her and scheduled a coffee meeting in Ann Arbor where we met and immediately became great friends!  
You and Michelle Adams, founder of The Maryn, worked together to launch the home and lifestyle shopping site. How was this process?
Launching The Maryn was such a great learning experience. I had the incredible opportunity to work with Michelle to help bring her idea to life. We had many dinners on her living room floor with our laptops researching products, deciding on budgets and communicating with our amazing copywriter and web developer. It was a great learning experience in both the creative side of the business and also the more organizational side. From learning how to style photoshoots to finding an efficient way to communicate with our team. I gained a great deal of knowledge from this experience.
Now, running the shop with Michelle, I really enjoy the creative parts, like learning how to style shoots and helping to curate products. I also love the organizational aspects of my job, like preparing for photoshoots and managing the team, and logistical parts, like packing the online orders, shipping them out quickly, managing our inventory flow, and keeping the warehouse clean and organized.
I can't express how grateful I am to have this opportunity. Michelle is not only my mentor and my boss — most importantly she's my friend. I have learned so much from her both professionally and personally. She is so humble and kind to everyone she works with and I strive to always do the same.
Tell us about your biggest career accomplishments.
My biggest career accomplishment is my reputation for having a strong work ethic and being a dependable team member. These are also things that I continue to strive for and I know the importance of showing up prepared, motivated, and dedicated every day to maintain this reputation.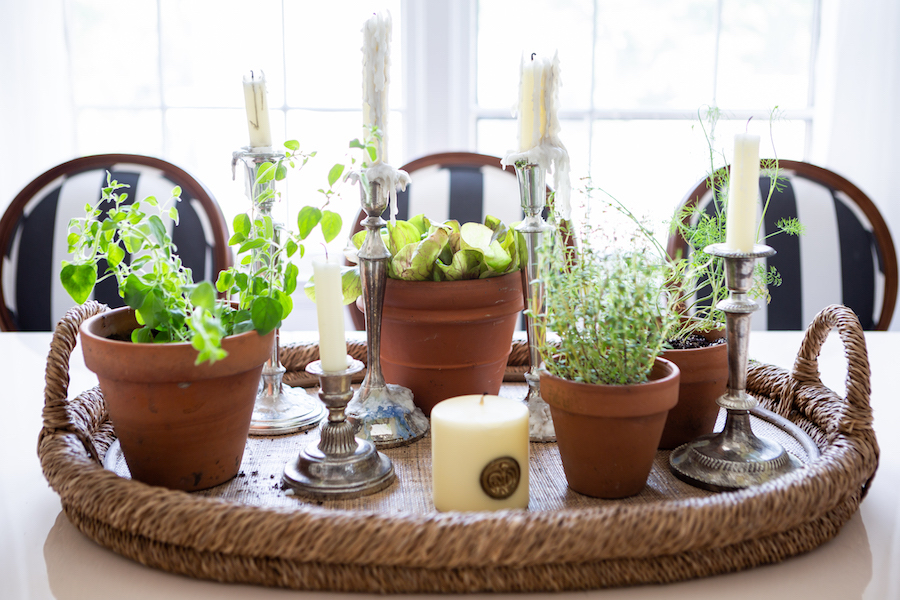 What is your favorite part about living in Ann Arbor?
The accessibility to family (we are an hour away from both of our families) and also up north! Northern Michigan is so beautiful and we really enjoy going to the lake in the summer and skiing in the winter. Fall in Michigan is also beautiful — we love finding cool parks to go hiking and see all of the leaves change!
How did you find your place?
Searching Craigslist for hours and hours and hours…
Were there any quirks in the space that you had to work around? If so, how did you overcome those challenges?
Yes! There were many quirks — painting the entire apartment white really helped! There is an awkward door in the middle of our living room and I just painted it and the trim all around it the same white as the walls. Design-wise it doesn't bother me anymore, because it kind of just disappears.
You worked with Michelle Adams on decorating your space. What was it like having her input?
AMAZING! I love when Michelle comes over for wine because I know inevitably we will end up moving furniture around, even just a bit, and it will make the biggest difference! She's so talented and has such a great eye — she always suggests something I hadn't thought of and I love it! Having her input has been really helpful, especially when debating on purchasing something new for our space that I want to have for a long time. She's really good at deciding when a piece is timeless or when it's a trend. I always feel more comfortable investing in timeless pieces.
When you first start designing a room, what is your jumping off point? Any tips for our readers who have to slowly add pieces over time as they can afford them?
Adding pieces over time is my favorite way to decorate! I believe if we hold out for that perfect piece and not settle on something "for now" the universe will eventually bring it into our lives. A good jumping off point would be to start with the most important pieces — like a sofa or bed.
Once the necessities are covered, it's good to take it really slow and be extremely intentional with everything that we bring into our space. It is helpful to frequent thrift stores, even if you walk out empty handed 90% of the time, it's worth it for the time when you walk in and stumble upon something you love. Most of my favorite pieces were crazy inexpensive and found in thrift stores or on Craigslist!
We LOVE the pops of color in your home. How did you decide on a color palette?
Honestly, I just focused on only bringing pieces into our home that we love. I like a neutral, white background that gives the attention to art and found pieces.
Most of my favorite pieces were crazy inexpensive and found in thrift stores or on Craigslist!
Before
After
How has working for a home and lifestyle shopping site affected your design style?
Working for The Maryn has made me realize that it's not difficult to live a chic lifestyle. I like to invest in some simple pieces, like these thick seagrass placemats that can completely elevate your table setting. Also, once you have it why, not use it all the time?! I love treating daily meals like special events by putting the placemats out and lighting some candles — it's so easy and really makes a difference!
It has also helped me to steer away from some mass-produced items and instead find really special ones. This is especially true when it comes to textiles, (I love the Tensira textiles that we carry). I have had the opportunity to meet the owners of the company, and they're the nicest people! The company has more than 40 full-time employees in its Republic of Guinea workshops who weave, dye, and sew the linen used in the company's designs, and the company also works with dozens of independent artisans who thread, shell kapok, and dye indigo. Their blankets and pillow covers are my favorite!
Before
After
What design advice have you learned from working with Michelle? What about from decorating your space?
Michelle helped me every step of the way with decorating this apartment! Having her over for wine always means that things will get moved around just enough for everything to feel fresh and "just right"! Over the past few years Michelle has taught me SO many great design lessons! Some of them are:
Never walk away from a good mirror at an antique/ thrift store. The more antiquing in the glass the better! (There's one that Michelle told me to get years ago that I walked away from and it haunts me to this day!).
Hanging bamboo shades over your windows and having herbs in terracotta pots in your kitchen will automatically make you feel like you live in a Nancy Meyers film
A white slipcovered sofa will never be wrong — I LOVE ours from Ikea.
Invest in textiles, especially your bedding. Our Cultiver

 bedding is one of my favorite things in our apartment — it's such a luxury to go to bed in every night!
Art, art and more art! It's a great way to add soul to any room! We get most of our art from

Artfully Walls —

 it's a great way to have beautiful, affordable pieces. The inspiration for the gallery wall in our living room are the gallery walls at J.Crew stores. Using the "Wall Designer" feature on their site made it so easy to find the perfect pieces to nail the look!
You can have great decor at any budget. Mixing thrift store finds with Ikea pieces is one of my favorite things to do!
Leopard and fawn prints are totally neutrals. Case in point the fawn print bed from

The Inside

in our guest bedroom.
Before
After
There is so much gorgeous greenery in your space! Which plants are your favorite?
Thank you! 🙂 I love the rosemary we have! I smile every time I walk past it in the kitchen and get a whiff of that amazing smell!
Decorating with a spouse can be difficult. What compromises did you and your husband have to make for this space to work for you both?
It can be difficult! I make most of the decorating decisions, but I do put a lot of effort into making sure that his taste is also represented in our home. I incorporate pieces that he loves — like his grandparents Mid Century ship painting and his wooden water ski, both of which are hanging in our living room.
I also try to steer away from pieces that feel too feminine. There are times when we disagree and he usually rolls with my ideas because he knows that the overall feeling of the space will be great (and he knows I'll obsess over the details WAY more than he does). We have really made this apartment feel like home, and we're so glad that we did!
What was the easiest part about designing this space?
Deciding to rip out the really old brown carpet to expose the hardwood floors and paint all of the walls Chantilly Lace.
What is your favorite room in your home, and why?
This actually depends on the time of day. Our apartment is the entire second floor of a duplex with a ton of East and West facing windows. My favorite room is the one that has the most sun pouring in. I love drinking coffee at our kitchen table in the morning and working on emails while the sun comes up and floods the kitchen. A little bit later our living room lights up, and we have a beautiful tree outside the window so the sun really seems to "dance" around this room — it makes me so happy! When I have time, I enjoy doing yoga in this room in the morning. After work our bedroom is heaven! I love coming home and relaxing while the sun sets outside the window, it's a priceless view!
Where are your favorite places to shop for home decor?
The Maryn, Artfully Walls, Ikea, The Inside, thrift stores, estate sales, flea markets, antique auctions, CB2, West Elm, and Homegoods. 
What advice would you give your 22-year-old self?
Work hard and stay focused. Turn your passions into your side-hustle. Don't take no for an answer — there is almost always another way for those who fight to find it. Save money for retirement. Nurture relationships with friends and family.
Emily Schoen is The Everygirl . . .
Favorite brunch spot? Zola
Guilty pleasure snack? Justin's dark chocolate peanut butter cups
Favorite source of design inspiration? Traveling! And The Artful Review
Your iPhone camera roll is full of…  Pictures of nature
Design trend you hope never comes back? Chevron
If you could have lunch with any woman, who would it be and why? Right now I'd have to say Barrett Prendergast, I really enjoy her insta stories and lately I have been really inspired by how she balances wellness, running Valleybrink Road and her growing family- I would love to have lunch and learn about how she does it all!
GET THE LOOK