There's little I love more when it comes to holiday decor than lots and lots of greenery. While (of course) the fresh kind is lovely, it can also be a bit temperamental, but luckily for all of us, faux greenery can look great too. There's just something about it that makes your whole home feel cozy and warm—especially when paired with plenty of candles or twinkle lights. Emily White embraced that look in her holiday decorating this year and the result is nothing short of gorgeous.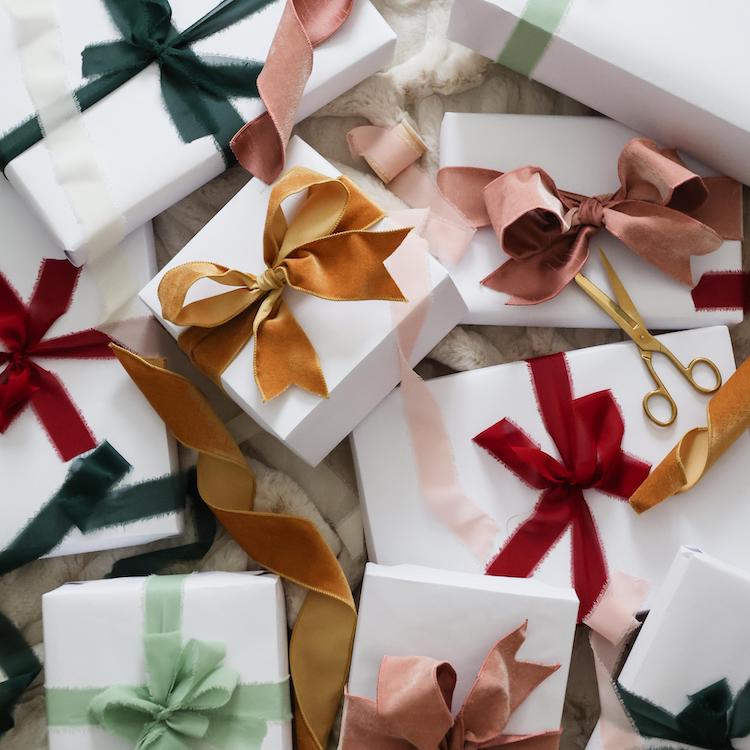 the perfect gifts for everyone—and we mean everyone—on your list
Read on for more about how Emily designs and budgets for her holiday decor, where she finds the best stuff, and what goes up first each year.
Name: Emily J. White, Home Design & Lifestyle Blogger
Location: Evanston, IL
Sq. Ft: 1,200 sq/f
When do you start decorating for the holidays?
As soon as possible?! Just kidding! I love the fall and like to really appreciate the season before transitioning into full holiday mode. Usually I'll start to decorate the house around the end of November and then the day after Thanksgiving, it's game on!
Tell us about your holiday decorating process.
I like to come up with a theme and then scour Pinterest for inspiration. This year, given the craziness of 2020, I wanted to keep our decor really simple and neutral with lots of greenery and organic elements. Once I have a pretty good idea of the look I'm going for, I'll start ordering supplies, crank the Christmas music, and start decking the halls!
How do you budget when it comes to decorating seasonally? (Things can get expensive for such a short time of the year!)
Sooo expensive! I usually like to come up with a number I'm comfortable with before I start buying everything (which prevents me from spending all our savings on ribbon and mini wreaths). I also try to look over all of the decorations I already own and reuse as much of it as possible.
Where do you shop for holiday decor?
I like to shop at Target for candles, cute accessory items, and holiday pillows. Amazon is also a great source for decorating supplies like Command Hooks, ribbon, and floral wire for securing garland. Home Depot has the best real greenery—I always get my wreaths from them and pro tip: you can get free tree clippings from their Christmas tree lot. Sometimes I'll invest in one or two more expensive "trendy" items from places like McGee & Co. or Lulu and Georgia if I'm feeling fancy!
Do you have any holiday traditions that are special to you?
Growing up in a family of five kids, the holidays were always filled with tradition. One of my favorites happens on Christmas Eve, when we all gather on the couch to read 'Twas the Night before Christmas. Once the last line in the book is read aloud, Santa (aka whichever male is up for playing dress-up that year) comes to pay us a visit and gives each one of us a gift to open before bed! My mom also always gets us matching Christmas pjs to wear (which now includes my husband—lucky guy!)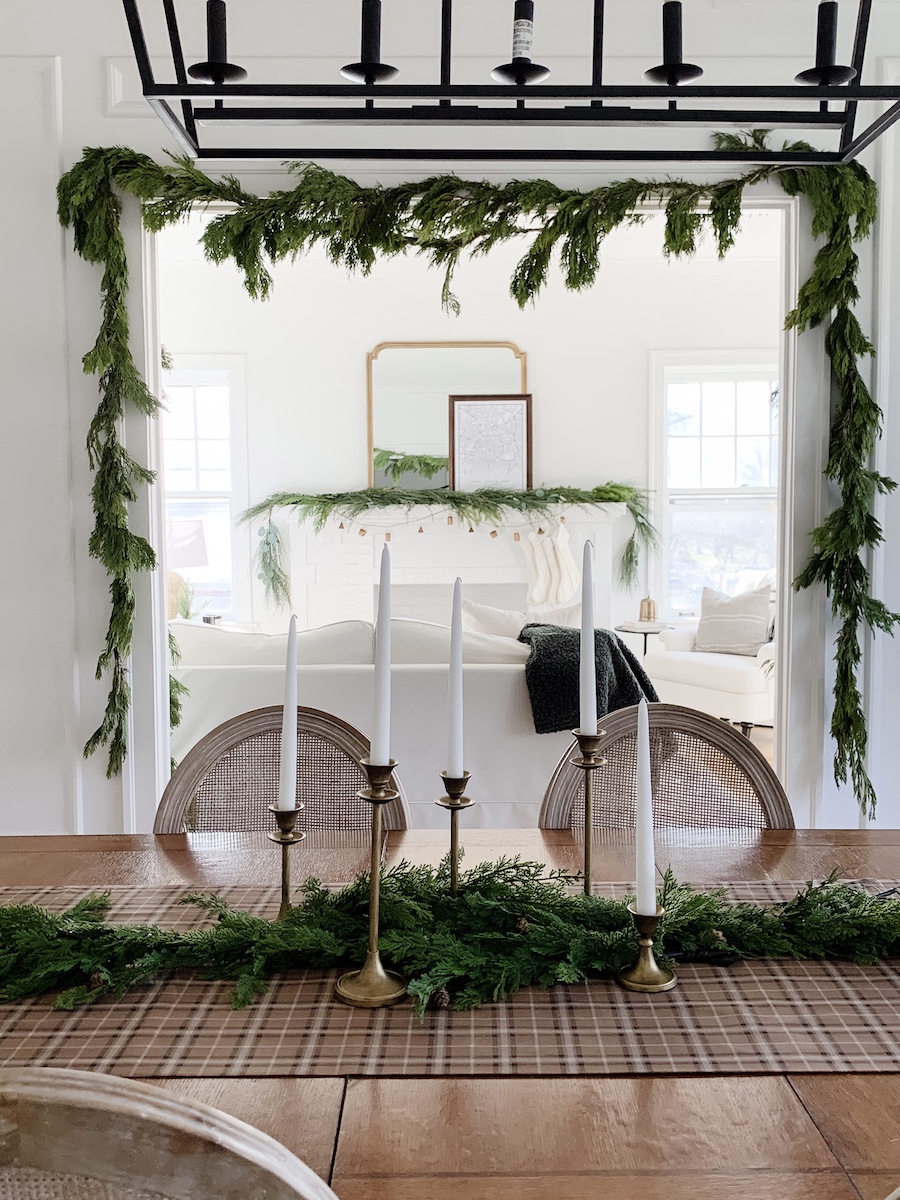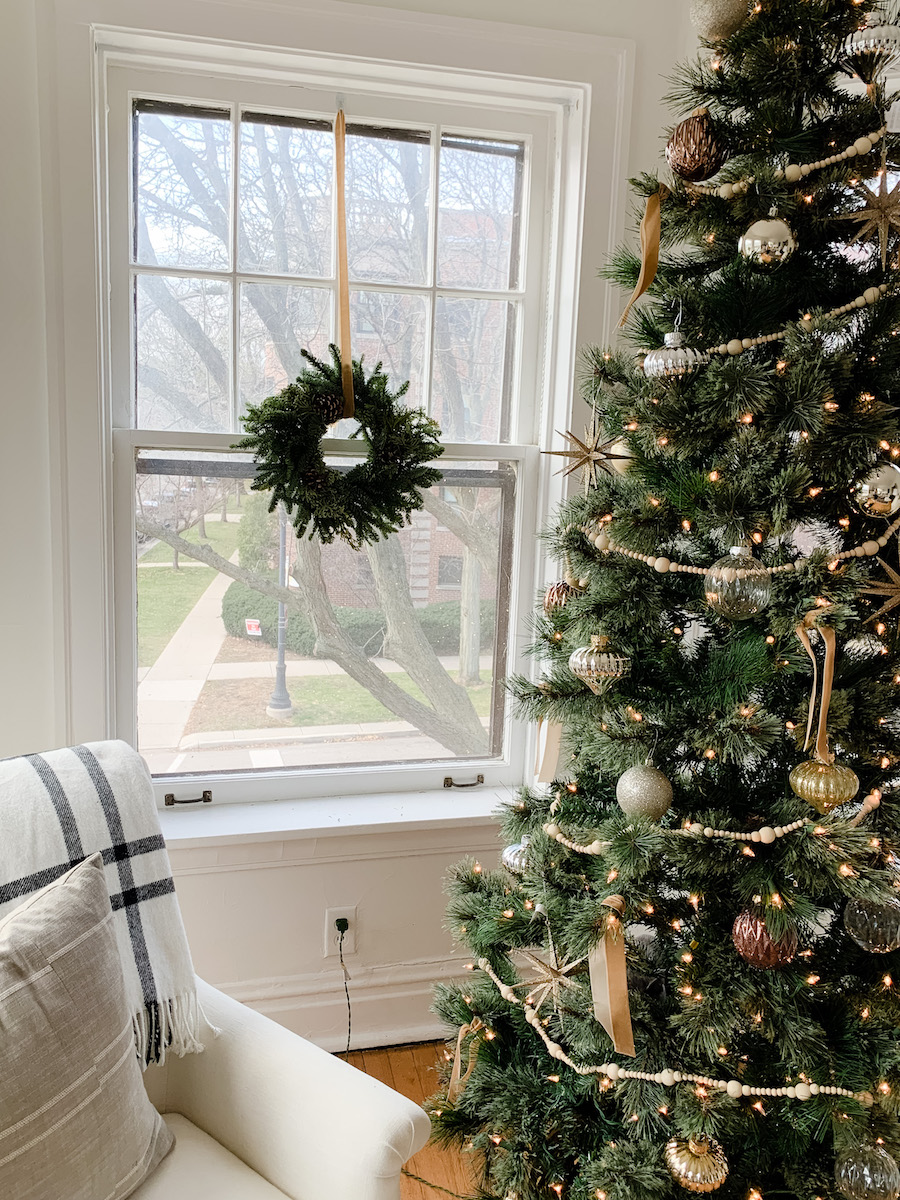 Do you have any tips for readers who may live in smaller apartments (and who are on a budget) who might not be able to decorate to their heart's desire?
Beautiful decor does not need to be expensive! I am a huge fan of using greenery to transform a space—it adds lots of holiday vibes and is super affordable. Also, candles, candles, candles! A lit candle in a festive scent immediately adds warmth and coziness to your home.
What's your favorite piece of holiday decor that you own?
I love all my faux garland! It's the first thing I put up on the mantle every year and immediately brings holiday cheer to our home!
How are you adjusting your celebrations this year?
The holidays are going to look very different for us this year. Usually, we like to celebrate with as many extended family members as possible, and that just can't happen this year. Instead, we are spending Christmas with my very immediate family and will have lots of holiday Zoom parties!
Emily J. White is The Everygirl…
Hot chocolate or hot cider? Hot chocolate with mini marshmallows, of course!
Favorite Christmas song? When "Do you Hear What I Hear" by Carrie Underwood comes on, the volume immediately turns up!
Favorite Christmas movie? I absolutely adore Christmas Vacation with Chevy Chase. My family and I have been watching it every Christmas since I can remember and it still makes me laugh out loud!
Favorite holiday treat? I always enjoy a classic Christmas cookie made with love!
A small business you love: As a home design blogger, I love when I can find affordable art to style in my home. Vintage Supply has beautifully curated prints that makes vintage art accessible for everyone.
The best gift you've ever given? The first Christmas me and my high school boyfriend—now husband—spent together, I spent literally an entire week making a huge fleece tie blanket (remember those?!) I even went to the mall and got it monogrammed for him. He insists it's the best gift he's ever received and we STILL have it to this day!
What's at the top of your Christmas list this year? This is going to sound so [boring]… but I would LOVE one of those robot vacuums! A dust-free floor—it's the small things!