My morning routine has always been one of my favorite times of the day. An easy, breezy, care-free time to sip on a cup of joe, listen to St. Lucia, and primp for the day. Although, with lots of big changes in the past year, it made me think: what changes can I make to my morning routine that could bring more balance to my beauty goals? Essentially, I wanted to add a side of healing health habits that I could easily do at home.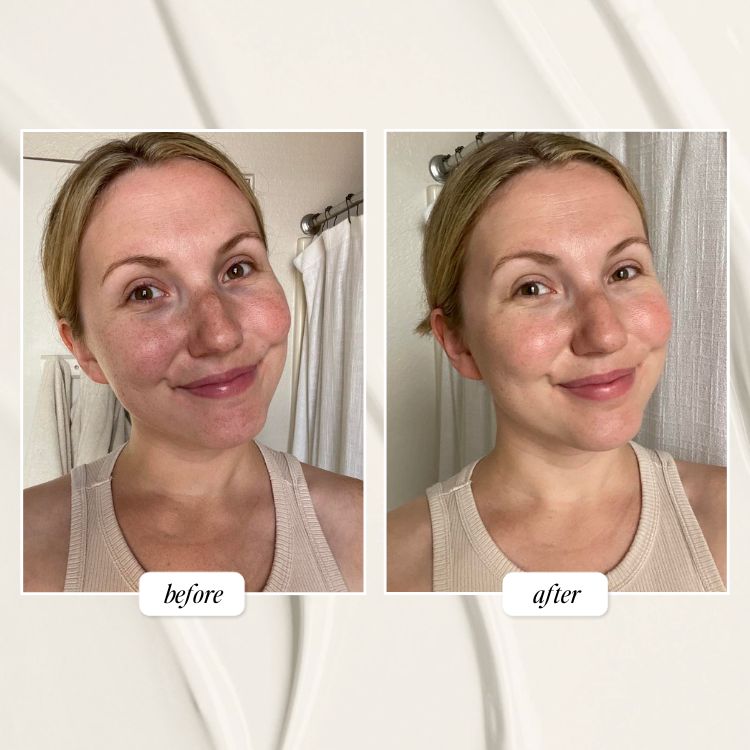 With radical self-care being the talk of the town, there are no shortage of articles to do my research. Whilst looking into healing habits that might fit my morning routine, I happened upon a little quote that pointed me in the right direction: "Caring for myself is not self-indulgence; it is self-preservation, and that is an act of political warfare," said Audre Lorde, writer, civil rights activist, and inventor of self-care. The word "self-preservation" echoed in my head, and I again asked myself these questions. What am I doing other than my skincare routine and a K-beauty facial mask here and there to preserve not only my skin, but body, mind, and spirit?
My new motto: this morning is the perfect morning to take on some habits that I am able to keep up with. Below are some habits that I chose for myself and tried for two weeks:
1. Drinking hot lemon water
This is a simple morning step that, if nothing else, aids in hydration. This was an extra step in my routine, so I definitely had to allot for it timewise, but it was worth it. This simple morning ritual set my mind in motion for a day of good habits, and I got to use my oh-so coveted Bodum Bistro Gooseneck Water Kettle. This new ritual was fresher than coffee, warmed me up, and felt like a less acidic base for my tummy than coffee.
2. Practicing intermittent fasting
Breakfast is the most important meal of the day… or so I thought. I know you have heard of intermittent fasting. I wasn't sure about it, but the more I looked into this, the more I was convinced that it would help me in my beauty goals, inside and out.
Reading further into it, I learned that snacking all day long could be taxing my digestive system and not allowing me to absorb our food and its nutrients well. Fewer nutrients could mean essential vitamins not getting to our organs but also missing our hair, nails, and skin. Trying this for a few weeks was an adjustment to say the least, especially when Netflix and binge-eating came into play. I had to be super intentional about what and when I was eating. I substituted random late-night snacks with tea and water, which you are able to drink during the fasting period. Let's just say you will be the most hydrated person you know, which will make your skin uber happy.
3. Drinking juice and smoothies
This was top of the list for me in the new year, so much so that I asked for a Breville Cold Pressed Juicer for the holidays. I have always been an avid smoothie drinker and was looking for natural ways to boost my immunity daily. Let me just tell you: my energy levels were through the roof, my thinking was clearer, and might I say, my stress levels were a little lower. I was drinking 32 oz. of juice every day around 11 a.m. My go-to juice concoction included cucumber, celery, lemon, ginger, and apple.
4. Taking cool showers
This, by far, was the most difficult one to do, especially in chilly Chicago this time of year. The potential was very motivating though: decreased inflammation, increased circulation, strengthened immunity, increased energy, and more hydrated skin. I definitely felt more energized, and my skin was less inflamed in areas where I suffer from the most dryness. I felt as if I was breathing a little deeper too, which helped my body process the cooler water. I used The Nues Forest Lungs for aromatherapy in the shower. It is inspired by the art of forest bathing, and it offers aromatherapeutic benefits to promote calm.
5. Doing a gentle workout
I have never felt energized or less stressed coming out of a rigorous workout. (I even read in my horoscope once that my spirit does not like lofty workouts!) I spent much of my life as a yogi, dabbling in pilates and meditation. Then, I found Melissa Wood Health. Her method is to provide a series of precise, low-impact movements that create long, lean lines. MWH focuses on building a stronger relationship with yourself through workout videos that are about 20 minutes long. She also provides a stretch series at the end of most of her videos. Many of her videos include meditation and the option for strength training via ankle and arm weights (I own the Bala one-pound weights) and resistance bands. Virtual workouts are not going anywhere, and I suggest that if you are like me and want low-intensity workouts that leave you feeling more connected to yourself and ready to take on the day, try MWH.
6. Writing down ideas
To make it easy on myself, I limited this to 3-5 ideas a day that I jotted down in my yearly agenda. Some of my thoughts I wrote down ranged from creative ideas, small changes I would like to make, and even things I was grateful for. What I noticed in myself once I started writing these little tidbits down provided a little stress relief. It boosted my creativity and made me more aware of what is going on in my brain. Overall, this is a sweet little something that is easy to keep up with and put me at ease, knowing that the ideas were down on paper and not swirling around in my head.
The Everygirl X Day Designer
The Everygirl X Day Designer