I love a good to-do list, because I'm always looking for a little guidance. A nudge in the right direction. A fully rounded out plan, rather than just the vauge pla I have right now. And nothing feels more invigorating, more like that buzz of getting-down-to-business than hearing women who've been there before speak on their own experiences. Women who have struggled and conceptualized and worked their assess off. Who are succeeding and out there, right freaking now.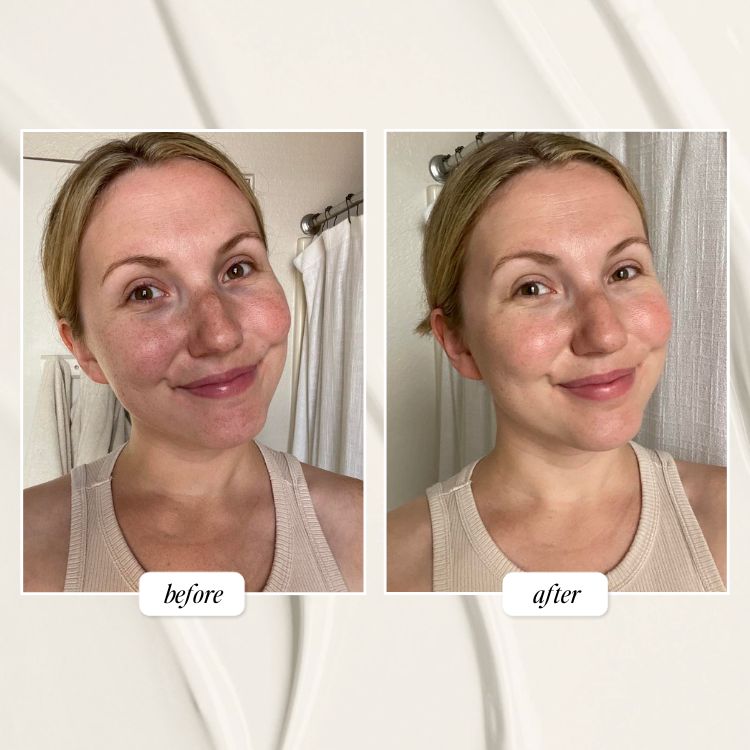 We brought together six of these women at our Everygirls Rise conference in Chicago this month to share insight and commiseration on their journey to a career and a life they love. Our panelists included:
None of these women had a rulebook going into their own careers — they explored and struggled and shifted, overcoming challenges and creating their own opportunities and using their unique skills to carve out a space for success.
We learned so much from these six amazing women, and we wanted to share their stories and perspectives with you. Watch our full panel from our Chicago, IL event below, and scroll for a dose of wisdom from each of our panelists, plus an exclusive "Finding Your Passion" worksheet bundle available as a free download!
Danielle Moss
Cofounder, The Everygirl Media Group
Danielle was born and raised in Los Angeles and graduated from University of California Santa Barbara with a degree in Sociology. She went through her 20s feeling pretty lost in terms of her career and started her blog, Breakfast at Toast, in 2007, with the hopes of documenting her life and hopefully finding some inspiration. Danielle met Alaina through blogging and one year after making the move to Chicago, they officially teamed up to launch what would be The Everygirl Media Group, a company that reaches over 2 million readers every month and has expanded to a team of more than 10 editors.
Allyson Trammell
Editorial Director, The Everygirl Media Group
While attending Texas A&M University, Allyson made a major career shift and switched her aspirations to media and journalism. In 2012, while attending school and working a full-time job, she landed The Everygirl's first remote intern position. Allyson continued interning for almost a year before packing up her things and moving across the country for a marketing position in Los Angeles. After three years, her persistence paid off: Alaina and Danielle reached out to see if she would be the first full-time hire at The Everygirl. Within a few months, the strategies she implemented doubled the Everygirl's traffic and allowed them to grow the team even further. Several years and a few job titles later, Allyson is now the Editorial Director of The Everygirl Media group and a driving force behind content creation, scheduling, and team management. Allyson has a lot to say about growing your online presence, landing your dream job (even if you don't live in the dream city), and the hard work it takes to stand out from the crowd and pursue your passion.
Joyce Chen
Marketing Director, La Marca Prosecco
Katie Sturino is a New Yorker who believes great style can happen at any size. In 2019, Katie changed her Instagram from the 12ishstyle to her name to reflect a more inclusive message, which shifted from just clothes and how to get dressed to more of a body positive approach at any size. Katie brings a unique personal style and insider access to the size inclusive fashion space. Katie is also the founder of Megababe, a woman's personal care brand targeting problems like thigh chafe and boob sweat. Megababe can be found at Ulta, Target, Goop, and megababebeauty.com.
Joy Ofodu
Brand Marketing Coordinator, Instagram
Joy's mission in life is to empower on/offline communities. She currently works at Instagram as a Brand Marketing Coordinator, where she represents the voices of teen users in global campaigns by focusing on community engagement and representation. Joy began her career at Instagram as an intern in the summer of 2017. Prior to Instagram, Joy interned at Lucasfilm, thredUP and USC Annenberg. Previously, she has worked with many brands including Facebook, Star Wars, LA Times Festival of Books and NAACP Image Awards. Her work has been featured in the Los Angeles Times, LA Weekly, Refinery 29, Afropunk, People, AdWeek, Blavity, and more. Joy is a proud alumna of the University of Southern California, USC African American Cinema Society and Annenberg Inclusion Initiative. In her free time, Joy is a portrait photographer.
Luvleen Sidhu
Cofounder, President, & CSO, BankMobile
Luvleen Sidhu is the Cofounder, President, & Chief Strategy Officer at BankMobile. Prior to her current role, she was a management consultant at Booz & Co. in their financial services practice. Before attending business school at Wharton, she worked as the director of corporate development at Customers Bank. While at the company, Sidhu introduced several growth projects, including partnering with a New York City-based start-up to improve the banking experience through innovative technology.
This post was sponsored by La Marca Prosecco but all of the opinions within are those of The Everygirl Media Group editorial board.